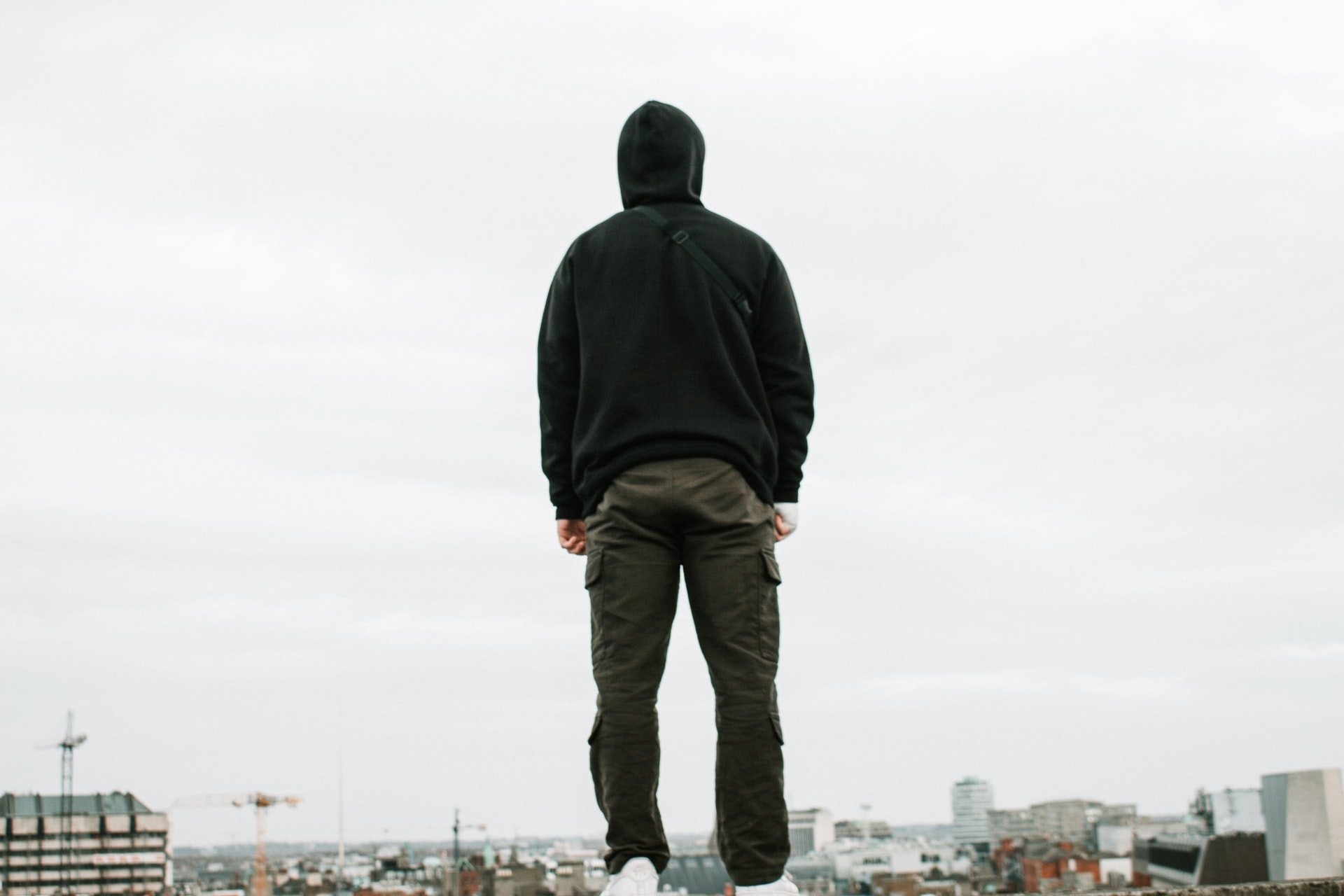 Have you noticed that most of the statement pieces that we wear today are military-inspired? For example, chinos pants, the popular camouflage pattern, and the trendy bomber jackets. Military uniforms had a great influence on the fashion industry. It's an incredible irony of how designers diversified garments that people intended for uniformity.
One of the most notable military-inspired apparel that we have today is cargo pants. It's a staple piece for people who likes comfort and functionality mixed in one garment. Cargo pants are designed to withstand tough outdoor activities and hold a lot of things.
These pants first debuted in 1938 worn by the British Armed Forces. It was later introduced to the US Army during World War II. They were made to have many large pockets good for storing maps, rations, and battle essentials. Soldiers cannot carry bags on the battlefield that is why cargo pants are very useful to them. They have more storage in their body where they can put extra ammunition.
Cargo pants come with durable fabric and jagged stitches. It is usually made from water-resistant materials and has big belt loops for wide belts. They use flat-fell seams to ensure that it is sturdy and strong.
What are cargo pants good for?
One most unique and special feature of cargo pants is cargo pockets. These are pockets with flaps that uses buttons, magnets, and Velcro to secure them. We know that cargo pants have by far the amplest storage. It's an ideal garment for people who doesn't want to carry a bag. But what else is it good for?
Cargo pants are now a staple clothing for hazardous occupations and rigorous activities. These pants are one of the most durable pants available to us today. What do you think will happen to your jeans if you wear it during hiking? It's a given that you won't be able to move freely. There is also a tendency for your pants to rip during steep climbs. Cargo pants are made to endure all the stress and damage that can happen during these activities.
They use hardwearing fabrics and reinforce stress-prone areas with even more hardwearing materials. That is why emergency people, military, and first respondents wear this instead. Also, not only do they give protection, but it's also very functional. Many security agencies have incorporated them into their standard uniform.
There are many types of cargo pants and each has its specialty.
ETM or EMS Pants
They are made using a blend of polyester and cotton with ripstop technology. What is ripstop? If you look very closely, you'll see squares in the fabric. Their function is to confine rips in the immediate area. Usually, they are breathable and lightweight and has a good fit to certify comfort for a long time.
It also has an adjustable waistband and a gusset crotch area for freedom of movement. ETM/EMS pants are reinforced to make sure that they can get the job done. It has double cargo pockets good for storing tools within easy reach. This type of cargo pants is best for first responders during medical emergencies. With it, they can carry necessary medical emergency essentials without a hassle.
Tactical Cargo Pants
Among all the other types of cargo pants, this is the most robust. Tactical cardio pants are used for jobs that would need extreme caution. They are designed to endure any kind of stress from movements. It can also provide flexibility. They are also made from a polyester and cotton blend. This ensures the durability and breathability that people wearing it needs. It's also fast drying with deep concealed pockets. Tactical Cardio Pants are meant to resist scrape during outdoor activities.
Hiking Cargo Pants
This is the most familiar-looking cardio pants for most of us. These pants feature the sturdiness of the tactical and the storage of EMT. It's classic hiking and hunting gear. It uses a moisture-wicking material that is good for water activities like rafting. It also has the basic cargo pants must-haves. Some of them are gusset crotch, extra pockets, double stitching, and more.
How are cargo pants supposed to fit?
From its military roots, cargo pants have come a long way. Fashion gave it a more appealing look which the public cannot resist. Before cargo pants are baggy because it has a lot of pockets and utility features. It was an "IT" item then when baggy clothes are on-trend. But fashion has already moved forward and transitioned from baggy to fit. Baggy cargos are on the brink of extinction.
Today, there are new styles of cargo pants that have a similar cut as chinos. This means you can wear them like how you wear your favorite chinos. The fashion police will not be arresting you if you wear this. You'll see them in the colors dark green, khaki, and navy. This new breed of modern cargo pants is set to become a staple everyday wear. The key is to have the right fit.
Waist
For the modern cargos, the waist should sit between your bellybutton and your hips. You don't want the high-waist army version since it's meant for tucking in. Since cargos are meant for the casual look, belts are okay. You don't need to worry if it's a little bit big. Wearing anything lower than the hip will make you look like a slob.
Thighs
When fitting your cargos around your thighs you don't want it to be as tight as your skinny jeans. You'll also need to avoid going too baggy. When you try it on, pinch the sides and see to it that there is an extra inch. Think of the fit you go for chinos. It can be a good reference.
Pockets
If your cargo pants are meant to be an everyday outfit; you don't need a lot of pockets. An extra pocket for each leg is enough. The trimmer version cargo pants don't have spacious pockets. The most that you can fit are cardholders.
Ankle
What you'll want is slim around the ankles. The era of parachute cargos is long over. You'll need something that is more form-fitting.
Length
It should not be too long or too short. You need to have enough that will allow you to fold when you're wearing boots. Tucking pants onto your boots is a big fashion don't. If your cargo pants have a drawstring, the length should be right above your ankle bone.
Are cargo pants in Style 2021?
Remember how fashion trends are circling back? Well, one trend that the fashion industry resuscitated and was given a new look are cargo pants. During the 90s award shows like the VMAs are swarmed with cargo pants. You'll see the Spice Girls, Aaliyah, and TLC rocking this pair back in the days.
What does it look like now? Before cargo pants are baggy but now it's rather formfitting and slimmer. The utilitarian look is resurfacing right now. That is why cargo pants are the most sought-after statements garment today. Well, there are still designs that fit the everyday look. But if you want to upgrade your style, cargos are one of the pieces that you should try.
What other trends are back this year?
Pleated Skirt
Aside from cargos, other trends that made its way to 2021 are pleated skirts. If you're an avid K-pop fan, you've probably seen your favorite idols in pleated skirts. It's one of the most common outfits idols use when performing.
With movies like Clueless, the pleated skirt game was on a roll in the 90s. Now, women are falling heads over heels for the school uniform look. You can go for a grunge style with a pair of Dr. Martens or a sportier vibe with chunky sneakers.
Oversized Blazer
Making its way back into our closets, oversized blazers are a hit in the market right now. Julia Roberts was known for experimenting with oversized blazers back in the 90s. Once you wear it, it gives an instant structure that is attention-grabbing but not too in your face.
You can pair this with athleisure, slip dresses, and vintage denim. This trend is going to stay for a long time. So, don't worry about investing in a good quality blazer.
Bike Shorts
Probably, the most iconic woman who rocked biker shorts in the 90s is Princess Diana. She wore it with an oversized sweater, high top socks, and sneakers. That combo has become very iconic and is still alive two decades later.
If you scroll through Instagram, you'll see a lot of different ways of styling bike shorts. Some style it with an oversized blazer for a chic bossy vibe. Others pair it with windbreakers for a cool sporty look. You can also try the timeless Princess Diana combination.
Claw Clips
If you are looking for a good 90s hairstyle to bring to 2021, claw clips are the best choice. The 90s has a lot of questionable hairstyles but claw clips are a good resurgence. Bella Hadid and Kendal Jenner were seen sporting this hairstyle. You can add some face-framing tendrils and finish the look with an accent of gold hoop earrings.
What shoes go well with cargo pants?
Styling cargo pants are simple and easy. You only need to remember a few basic rules:
Cargos are best paired with fitted tops and short shirts
Cargos and florals are not an ideal pair.
Cargos are intended for a minimalist look so avoid clashing colors and prints.
Cargos should not be too baggy or too fitted. Go for something between.
Now that you know the basics, it's time for some style inspiration. What types of shoes are a good pair for cargos?
Style #1: Cargos + White Sneakers
Cargos and sneakers are the usual go-to pair. Since cargo pants are baggy, wear some fitted crop top to balance it out. This will give you a chic and relaxed vibe.
Style #2: Cargos + Ankle Boots
For an edgy look, pair your cargo pants with statement ankle boots. Finish it off with a leather bike jacket and a plain shirt underneath. You can also reinvent this combo during the winter. Throw over a baggy knit sweater and you be as cozy as ever.
Style #3: Cargos + Colorful Sandals
If you are going for a summery vibe, try pairing your cargos with a colorful sandal. To complete the look, try on some colorful shirts. You'll be surprised how your colorful outfit can uplift your mood.
Style #4: Cargos + Strappy Heels
For a more feminine and dressier vibe, pair your cargos with heels. Combine it with a blouse and fancy accessories. This is a good look for casual outings or a coffee date.
Style #5: Cargos + Long Boots
Your cargo pants are not only best for summer. It can also be your go-to pants for the winter. You can pair them with long boots and add a cozy knit scarf. This can be your on the go outfit during the cold days.
Style #6: Cargos + Stilettos
Working women need a lot of clothes and know how to work them. If you think your cargos will not make the cut for an office setting, think again. How do you make them look more professional looking? Pair it with stilettos and a button-down shirt. Don't forget your accessories and office bag.
Style #7: Cargos + Platform Heels
We know you love platform heels. If you pair them with cargo pants and a plain tee, it's an instant casual party outfit. This combination is perfect when you are hanging out with your friends or a trip to the mall.
Style #8: Cargos + Oxfords
If you want a more comfortable office look and ditch the stilettos, try oxfords instead. Pair it with a blazer and you are done. Fashion icons like Victoria Beckham were seen vibing this style.
Style #9: Cargos + Dr. Martens
If you're more into a grudge street style, pair your cargos with Dr. Martens. It will give you a modern military look that is cool and edgy.