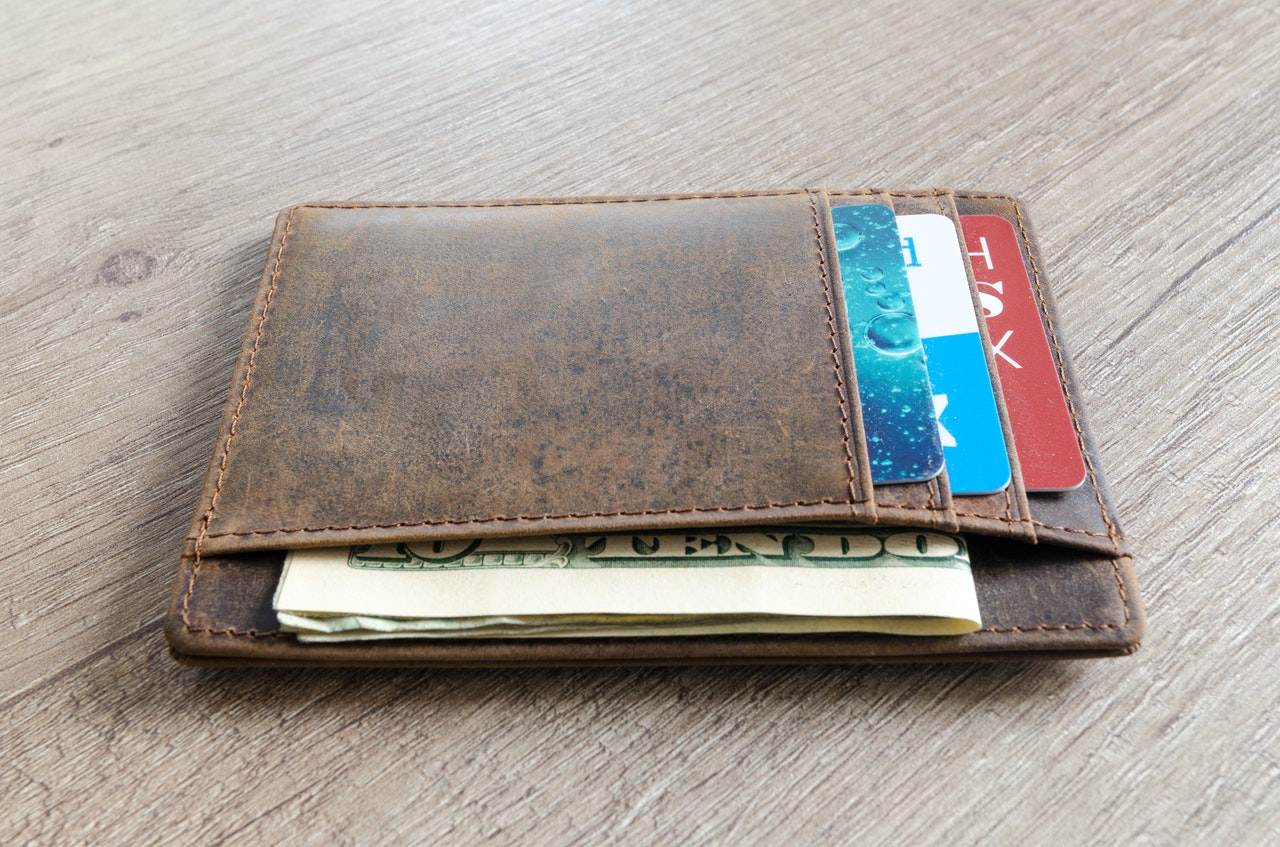 We all have our favorite wallets. And as much as we can, we would like to extend the wallet's life span. But how long do leather wallets last? When the leather wallet is full grain or top grain leather, it can last for up to 10 years. If the leather is of lower quality, it can go for as long as three years. Another factor one should also consider how much one takes care of the wallet. When properly cared for, this can lengthen its life span.
When talking of wallets, nothing rivals those made of leather. It is top-notch when it comes to quality and its toughness. Over the years, it has become a material to protect humans from the harsh elements of nature. It evolved to being materials used for shoes, belts, and wallets.
But how long do wallets last? Good quality leather wallets, especially full grain and top grain ones, can go to as much as ten years. Lower quality leather wallets can last for up to 3 years. This, of course, depends on how you take care of the wallet as well.
Naturally, how you take care of the wallet is a big factor. Especially when used daily, it gets its fair share of exposure to the sun and humidity. It gets stretched and scratched.
To ensure that your leather stays in good shape for a long time, you need to care for it properly.
But how?
Let's find out.
Those that Do Damage
Leather is useful material. It can go through a lot of different elements of nature. In fact, it can also last for a long time. This makes leather the preferred material when it comes to garments and accessories.
But like anything on earth, it can be damaged when exposed to some elements. Here are a few of those elements you need to watch out for.
Water

One of the things you need to remember is that water and leather are not the best friends. It can destroy even the best quality of leather in a short period.

But how does water do that?

Water has the power to take away the leather's natural oils. These oils keep the leather soft and supple. But with these taken out by the water, the leather turns dry and hard. This results in the leather cracking in time.

Direct Sunlight

Another element that can destroy leather is heat or direct sunlight. It has the effect that of water.

Direct sunlight and heat can dry out the leather's natural oils. And we know it. When the leather is finally stripped of its natural oils, it dries out and hardens. Then, it cracks.

But this does not mean you cannot bring out the wallet outdoors.

Yes, you still can. But make sure you do not let it stay exposed to the heat for long.

Unnatural Wear and Tear

Wear and tear happen to all other items. This includes your wallet.

It may gather scratches for a while. But over time, it reaches its limits as well.

One such abuse that wallets go through is your weight. When the wallet stays inside your hip pocket, and you sit on it for long hours, it can result in unnatural wear and tear.
Steps to Take Care of your Leather Wallet
You can always take simple steps to care for your leather wallet. Like everything we own, the more we use them, the more attached we get to them.
And yes, when they get destroyed, it can also be sad.
Below are a few simple steps you can take to make your leather wallets last for a long time.
Avoid Water

Water destroys leather. It is obvious that the leather stays away from water as far as possible.

Water kills leather. Obviously, you do not expose any leather garment to water as much as possible.

But if, for some reason, your wallet gets wet, avoid drying it out under the sun. Never apply direct heat either. This means that blowers and electric heaters are already out of the equation.

What you can do is wrap the leather wallet with a soft towel. Let it dry in a well-ventilated room for about half a day. Leave it to air dry or until all the water evaporates.

Once the leather dries, apply enough leather conditioner. This should restore the natural oils that the leather lost when it came into contact with water. This should also result in leather is soft and supple again.

Avoid Excessive Wear and Tear

Out of the many materials around, leather is one of the strongest. It is more resistant to wear and tear than other materials. But as mentioned earlier, it has its limits.

Avoid putting sharp objects in your pocket. These can cut and bruise the leather. Make sure to avoid these cuts because once cut; this would become starting points for stress. This starts the deterioration of your leather wallet.

If you can, put your wallet in a separate pocket. Never include your wallet and your keys in one pocket. Because again, the keys can bruise the leather.

This goes for everything you own that can potentially cut or bruise the leather as well.

Overstuffing Kills Leather

Another thing that can kill leather is too much stretching.

Stretching causes stress. And if a leather wallet is actually stuffed too much, it would be hard for it to go back to its original shape.

Every wallet can only carry a specific volume of cash and cards. If you put five cards in a wallet that only carries 3, it will surely alter the wallet's shape.

The excess cards will stretch the leather fiber. This is especially true if the wallet is actually overstuffed for long periods.

It would be hard for the wallet to go back to its original shape and size.

To avoid this, make sure only to carry as many cards as your wallet can take. If you can, never stuff your wallet with receipts, cards, and a lot of unnecessary things.

Sitting on your wallet

Now, this is a habit you should stop.

Sitting on your wallet will de-shape it. What you can do is to put it in a pocket that does not get the brunt of your weight from morning until you leave the office.

You can take your wallet out of the back pocket before sitting on a chair. Or if you have another bag where you can easily place your wallet, make use of that.

It will keep your wallet in shape for many years.

How do you know you need a new leather wallet?

However much you love your leather wallet, there is one thing you need to do when you see any or all of these things. And that is to replace your leather wallet. When a wallet becomes frayed or worn, it may be time to change your wallet. If stuff keeps falling out of the wallet, get another one.

We can also get emotionally attached to the many things we own. And yes, that includes leather wallets.

Unfortunately, we have to let some of these things go once they go past their prime.

Wallets always hold sentimental values. They are usually given as gifts. This is always reason enough for us to hold on to the wallet for as long as we can.

But no matter how dearly we hold on to it, there would come a time when we need to let it go.

Read on to find out whether your wallet displays the following signs. If it does, it may be time to buy a new one.

It Becomes Bulky

When sporting a bulky leather wallet, one does not look professional.

Not only that, but this could also pose health problems.

When one sits on a chunky wallet, it dislocates the natural curve of your spine. In the long run, this can cause spinal conditions. This would result in discomfort and even pain.

Frayed or Worn Wallets

In time, your leather wallet may get a bit scratched and rough around the edges. But if the scratch and the wear and tear go beyond the edges, you may want to replace them already.

A threadbare wallet does not look good. Nor does a cracked wallet look great on you. It can make you look a little less polished.

Don't wait for the wallet to rip into half. You should replace it as soon as you see the leather looking frayed or worn.

It Keeps Falling Out

Wallets can stretch over time. This is especially true if you stuff your wallet with more cards than it can carry.

With it stretched, it would be hard for the wallet to go back to its original size.

As such, it would be hard for the wallet to hold on to your cash and other cards. This would make it hard for the wallet to hold on to your cash and other IDs.

When this happens, your cash may slip. Your cards may get lost.

And so, even before this happens, replace your wallet.

It would do you a ton of good.

Can you wash a leather wallet?

Cleaning your leather wallet may be tricky. One of the most important things to remember is that water destroys leather. Washing it in water can break down the leather. When cleaning your leather wallet, it is not recommended to wash it. Clean it with a damp cloth. Use gentle soap as well. This would include baby shampoos. Unscented soaps would also do. As much as you can, avoid using too much water. And finally, air-dry the leather wallet.

Leather wallets are actually more durable than wallets of any kind. It can hold cash and cards well. It also looks more professional compared to wallets made from materials.

But leather wallets need special attention, especially when cleaned. Unlike nylon wallets, one cannot just throw the wallet into the washing machine. There are special steps to take in order to clean leather wallets.

But while simple, these steps would be able to take away the dirt, oil, and grime out of the leather.

Here's how.

Read the Instructions

Most wallets come with care instructions. Make sure you read these instructions well.

Some brands also come with specific cleaners that they allow for use when cleaning. Take note of these.

One such example is an alkaline cleaner. These are baby wipes. Most brands do not recommend using baby wipes to clean leather wallets. These wipes tend to destroy the finish of these leather wallets.

The same is true with certain oils and waxes.

So, upon purchase of the wallet, make sure to read the instructions carefully.

Un-stuff the Wallet

This one is pretty simple.

Before cleaning, remove the cards. This includes your credit and debit cards. Also, you should remove your IDs and all the cash inside the wallet.

Towel it Off

The next thing to do is to make use of a paper towel.

Wiping it off with a paper towel will remove the stains.

Remember, however, that this should apply to stains that are still moist. When dealing with dried stains, use a small amount of alcohol. Dab it into a paper towel and gently apply it to the stain.

When you see a bit of grease on your wallet, removing it is easy. Apply a small amount of talcum powder and wipe it off with a damp paper towel.

Away from the water

Remember that water kills leather.

The only way to clean your leather wallet is to use a damp cleaning cloth.

Mix a small amount of gentle soap with water. And when we say gentle soap, we mean baby shampoos. We may also consider unscented soap.

Once mixed, dab the soft cloth in the water. Wipe the leather wallet clean.

Lather the Leather

Once in a while, you would find a bit of lather in your leather wallet.

This is not always the case. But if in case there is a bit of soap lather, wipe it off with another piece of a soft cloth.

If you do not have an extra piece of soft cloth, it is easy. Rinse the soft cloth that you used earlier and squeeze the extra water off. Use the cloth to wipe away the soap suds.

Air Dry

Try to find a room that does not get direct sunlight. Another thing to remember is to find a room with enough ventilation.

Note that too much heat (like direct sunlight) will destroy the leather.

It is thus important to put to mind that you have to be patient when drying the leather wallet. Do not expose the leather to high heat. This includes blowers, direct sunlight, or even the oven. Putting it in the dryer is also not allowed.

Air-dry the wallet.

It may take hours to do this, but this is the most preferred method.

Condition

Finally, make sure to condition your wallet regularly.

You can do this at least once to twice a year.

Leather conditioners bring back the natural oils the leather loses over time. When conditioned on a regular basis, it would ensure the retention of the quality of your leather. This ensures your leather lasts for a long time.

But remember, you can only do this once or twice per year.

Doing so for more than that will saturate the leather.

And that is something you would like to avoid.