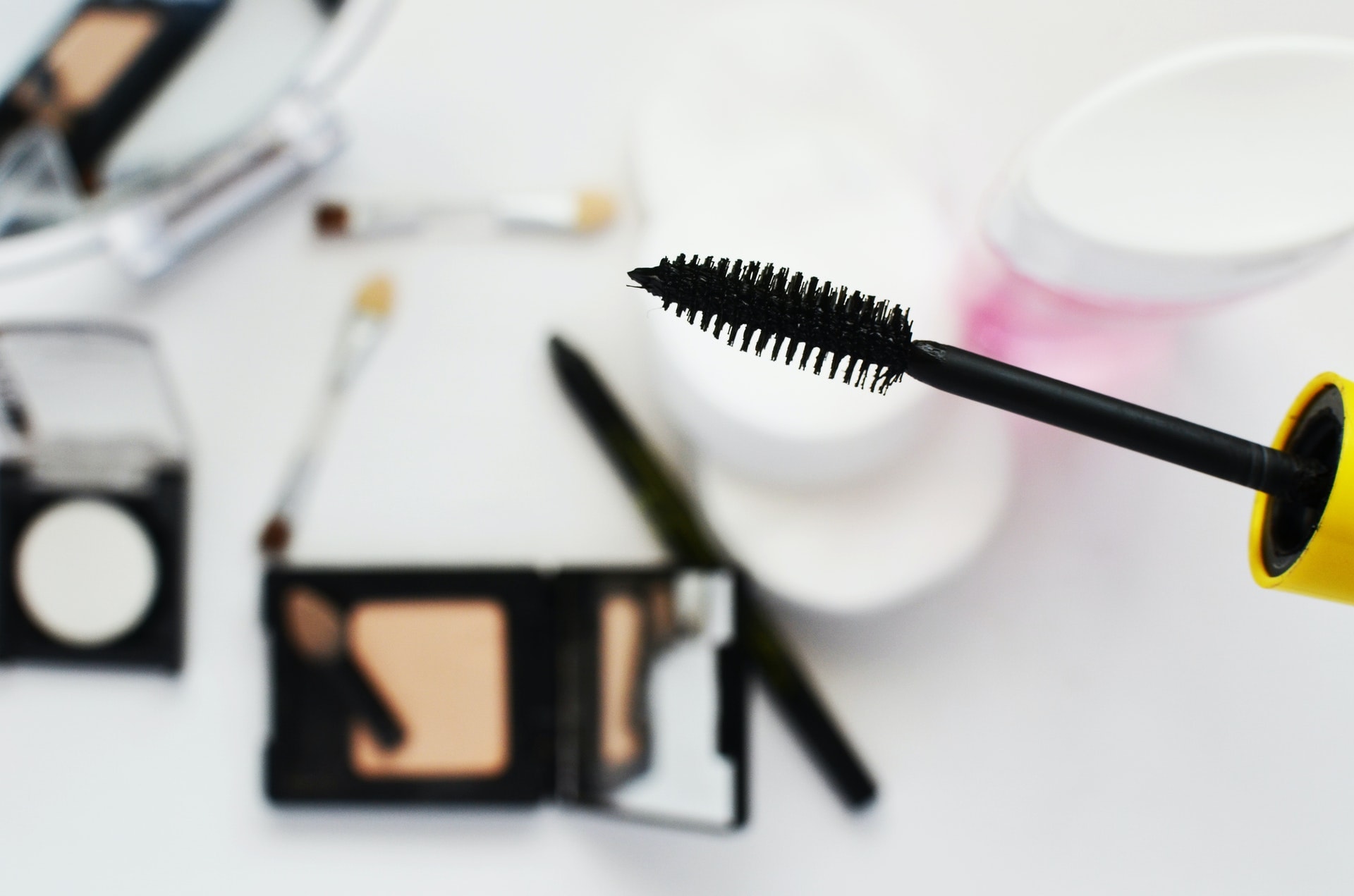 One of the biggest struggles that we have when we regularly use mascara is lash fall out. Even if we remove our mascaras as gently as possible, this is something that we cannot avoid. Some mascaras are just impossible to remove without using a bit of force. So, the question is how can we lessen fallout? Is there any mascara that can address this issue?
Fortunately, some mascaras can help the lashes grow strong and healthy. Some of them are even formulated in such a way where it moisturizes and nourishes the lashes. If you're curious, read on!
Marc Jacobs Beauty At Lash'd Lifting & Volumizing
This product is recommended for those who have short, sparse, or fine lashes. If you want a vegan mascara that will make your lashes longer and fuller, try this. It is formulated with Biotin Peptide and Provitamin B5. This helps create curl and length as well as nourish the lashes. This mascara is also lightweight so you won't experience smudging and flaking.
Jill Stuart Blooming Blossom Curl Lash Mascara
If you have droopy lashes this product will give you the lift that you need. It's also infused with pearl extract which repairs and nourishes the lashes. Not only that, but it also has softening wax responsible for its lightweight consistency. This mascara is gentle on the lashes and coats it evenly and glides smoothly.
Laura Mercier Caviar Volume Panoramic Mascara
If you've given up with your thin and sparse lashes, have hope. This mascara can add drama add volume to your lashes. It's formulated with Laura Mercier's signature Caviar Care Complex. This helps protect and hydrate the lashes even after long hours of usage.
Givenchy Phenomen'Eyes Mascara
This product is formulated with Hydrating Polysaccharide which nourishes and rejuvenates the lashes. It also has a special wand that catches lashes from the roots. This eliminates the struggle of having clumpy lashes. This mascara creates a thick, long, and voluminous look. Plus, it's also smudge-resistant and a comfortable formula that can last all day.
Hourglass Caution Extreme Lash Mascara
If you want to lessen your use of lash curlers, use this! It gives an instant lift because the wand grips the lashes from the roots upwards. You can go with one coat and its super black formula makes the lashes look longer and fuller.
Bema Nature Up Voluminous Black Mascara
Nourish your lashes with this avocado oil infused mascara. This product is recommended if you have sensitive eyes. It also has a thick, dense -bristle wand that creates volume and definition to your lashes. Once you apply, it won't budge so your set for the day.
YSL Beaute Mascara Vinyl Couture
Morning rush? This is the product for you! If you don't have the time to carefully coat your lashes, one swipe of this and you're good to go. This product has concentrated black pigment and a tapered bristle wand. This is the reason how it can create volume and length in a jiff.
How do you keep your eyelashes from falling out when you take off mascara?
There are several factors why your eyelashes fall out. One of the biggest contributors is the products that we apply. So, if you want to avoid having a bald eyelid, you may want to consider these tips and tricks.
Tip #1: Get the right formulas
You need to start by knowing the ingredients that come into contact with your lashes. Start by using an eyelash primer that is infused with castor oil, keratin, and Vitamin E. This will boost the growth of the lashes and protect it from the mascara. Also, try to stay away from waterproof mascara since it dries the lashes.
Tip #2: Be gentle when removing
We've said it before. Gently removing your mascara does lessen the chances of fall out. If you're too aggressive, you'll not only pull out your lashes, you'll also irritate the skin around your eyes. Use an oil-based makeup remover to breakdown the mascara.
Tip #3: Give your lashes a break
If you can see more spaces in your lash line, better rethink putting on mascara. Let your lashes take a breather for two weeks. Instead of using your usual product, during this period swap it with a clear gel mascara. You can also use lash serums to rejuvenate your lashes and make them grow. If you see that your lashes are growing, that's the only time that you can return to your regular mascara.
Tip #4: Opt for hypoallergenic and all-natural
If you're having any sort of irritation that causes your lashes to fall out, switch it out. Hypoallergenic and natural formulas are the best way to save and preserve the lashes. Avoid going for products with synthetic ingredients that can harm your skin. For a healthy lash, choose a mascara with natural oils and waxes.
Is it OK to wear mascara every day?
Some people cannot go without doing their eyebrows. Some cannot leave their houses without a layer of BB Cream. Some need to have a dash of eyeliner and mascara. Yes, we know, we all have our must-haves and cannot live without. But you need to make sure that it does not compromise your body and your health.
Did you know that using your mascara every day can be hazardous for your eyes? Doctors have warned of the possible harmful effects of improper usage of mascara. Below are the common issues that may arise from using mascara daily.
Lash Loss. This is what we've been saying repeatedly. Lash loss is a common result of using mascara daily. Some also tend to forget to remove their makeup before going to bed. By not removing your makeup, your pores will be clogged. Not only that, but it will also cause irritation, lash loss, and infection.
Irritation. Using mascara every day can lead to irritation and damage to the "tear film" of the eyes. Ophthalmologists say that makeup used around the eyes can transfer to the eye in a few minutes. Some mascara has fibers that irritate some people and damage the coating of the tears.
Demodex mites. Don't thin your mascara with water or saliva. Also, as much as possible, don't share it with others. Think about it this way, your mascara comes in direct contact with your eyes. If it gets contaminated, your eye will be in some serious trouble. Do you know what Demodex mites are? They live in people's eyelash follicles and can be transferred through mascaras. How horrible is that?
What mascara do eye doctors recommend?
You've probably tried and tested several mascaras and experience different effects. To save you from all the pain of a bad side effect, made a list of the mascaras that are recommended by doctors.
Clinique High Impact Mascara
This product has no fragrance, mineral oil, or any harmful parabens and phthalates. It is also allergy-tested and ophthalmologist-tested. If you wear contacts, you've might have experienced watery and irritated eyes. This product saves you from that!
Tetyana Naturals 4D Fiber Lash Mascara
If you're looking for a natural mascara to soothe your sensitive eyes, try this! It has a non-toxic and hypoallergenic formula that is gentle for the skin and the eyes. Not only that, but it also makes your eyes pop with the length, volume, and definition it gives. You won't have any problem wearing this the whole day and removing it is easy.
Neutrogena Healthy Volume Mascara
You don't have to empty your wallets for a mascara that suits your sensitive needs. This drugstore mascara is dermatologist-tested and ophthalmologist-tested. It's infused with almond oil which protects and nourishes the lashes. Also, it has olive oil which conditions the lashes making them look fuller. No need to worry about las fall out and say goodbye to watery eyes!
100% Pure Fruit Pigmented Ultra Lengthening Mascara
This mascara is formulated with natural ingredients only. It has provitamin B5, Vitamin E, and oat and wheat proteins. This helps improve the condition of your lashes. This product is also smudge-free and clump-free. Perfect for a dramatic glam look!
Lancome Definicils High Definition Mascara
Like a magnet, this product sticks to the lashes through an electrical attraction. It guarantees an even coat with just one swipe. It's also tested by ophthalmologists and is fragrance-free. You don't have to worry if you have sensitive eyes. If you have thin lashes, this product can make it look fuller without clumping.
Honest Beauty Extreme Length Mascara + Lash Primer
We all love 2-in-1 products! This product is not only a mascara but is also a primer. It preps the lashes for the mascara and then creates length, volume, and definition. It does not have any parabens, paraffin, fragrances, and mineral oils. So, it's safe for people with sensitive skin.
Ilia Limitless Lash Mascara
If you're looking for a healthy mascara that is good for your lashes and eyes, try this. It's made with natural ingredients that will not irritate your skin or damage the lashes. It also has a nourishing formula and strengthening ingredients. Even so, it still gives an outstanding light and definition for a gorgeous lash.
Blinc Mascara
If you experience redness and itchiness after removing your mascara at the end of the day, switch to this. It coats the lashes individually which creates an amazing volume and definition. No clumping or smudging, only luscious lash. Also, you only need warm water and you can easily remove this.
What is the best eyelash growth serum?
You're now turning a new leaf and switched your mascaras with natural and healthier ones. That's good since your lashes will be protected against harmful or toxic ingredients. But you still want to push further and make sure that your lashes grow beautifully in length and volume. If that's your goal, try eyelash serums. To help you with this, we compiled a few products that you can check out.
Latisse
If you're looking for an FDA-approved and prescription-strength serum, check this out. Currently, this is the only product that meets these criteria. It has bimatoprost which aids the growth of your existing lashes. Also, it stimulates the new lashes to grow in four to six weeks. So, why is this for prescriptions only? Well, there are risks in using this like irritation and potential change in eye-color. It's better to talk to your doctor before giving it a go.
Dr. Lara Devgan Scientific Beauty Platinum Long Lash Serum
Although this product is pricier than the others, it works wonders. It is made from a blend of peptides vitamin B5, and clover flower extract. It strengthens your lashes while keeping it hydrated. You can swipe this product at the base of your lashes, like liquid liner, twice a day. Since it has a lightweight formula, it dries fast and works its magic pronto.
Grande Cosmetics GrandeLash-MD Lash Enhancing Serum
If you're looking for an eyelash serum that is approved by ophthalmologists, try this. It is formulated with hyaluronic acid which helps hydrate even brittle lashes. Use it like applying your liquid liner and let it dry. If you're worried about your sensitive eyes then rest assured because this product is for you.
Rapid Lash Eyelash and Eyebrow Enhancing Serum
It's not always about the price. Some products are cheaper but work on par with its expensive counterparts. If you need an eyelash serum that won't kill your bank account, try this. This product has a soybean oil base which adds a healthy shine to your lash. Also, it has polypeptides that help strengthens weak lash follicles.
Vichy LiftActiv Antiaging Serum 10 Eyes & Lashes
Some serums or eye products tend to irritate the skin around the eyes. If your afraid of this set-back, this product might be for you. It is a multipurpose serum that is gentle and can accommodate sensitive skin. So, you're allowed and even encouraged to apply over your lids and under your eyes. It's infused with hyaluronic acid and peptides. This rejuvenates and strengthens lash hairs and nourishes the skin.