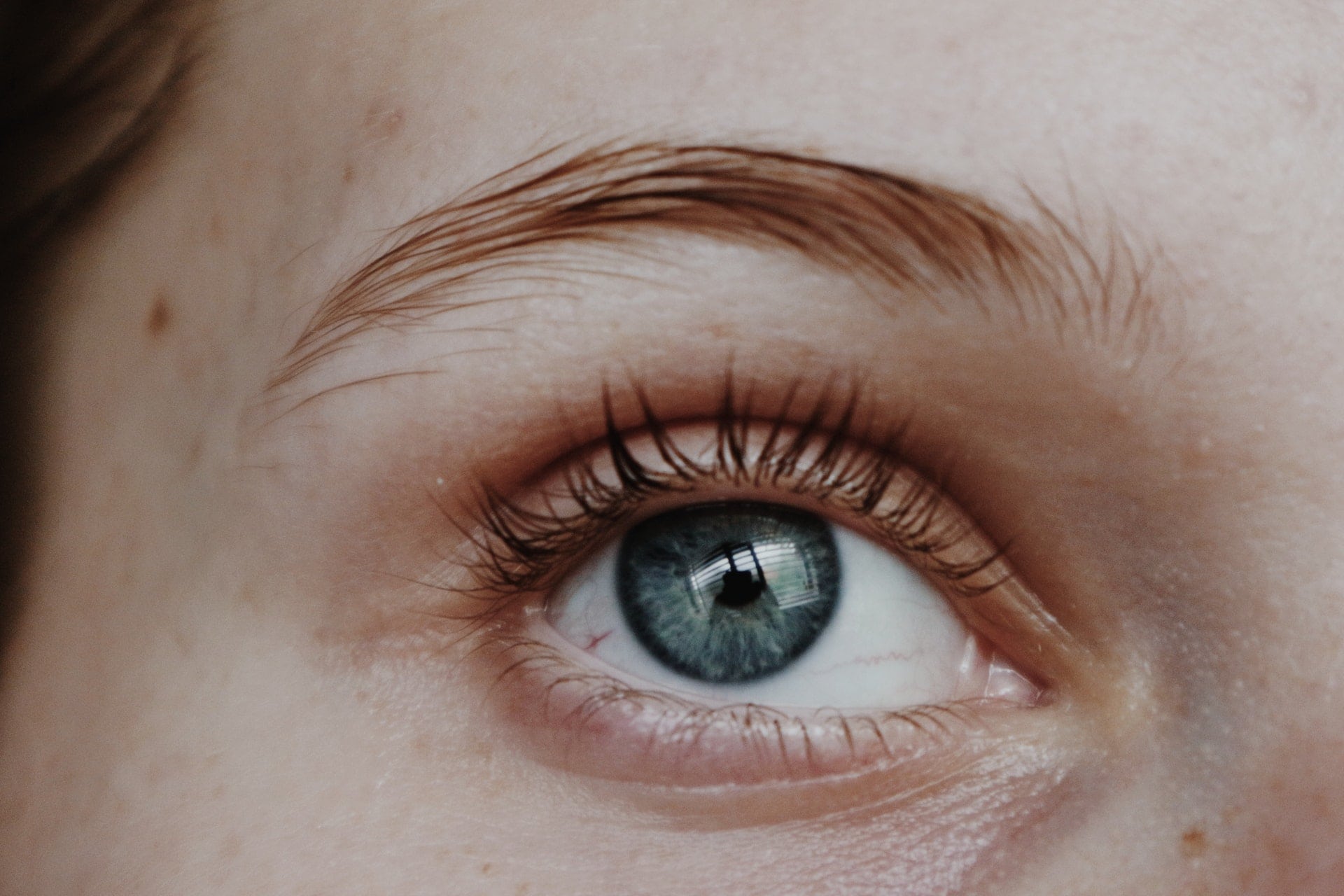 We all know what mascara is. It's a cosmetic product used to lengthen and volumize our lashes. We use it because it adds instant glam and glow-up to the entire look. But, did you know that there are certain drawbacks that you get when using it? Well, skincare and makeup go hand in hand. If you don't take care of your skin, instead of beautifying, makeup may damage your face. There are short-term and long-term issues that you might want to consider when using mascara.
Short Term Issues to Consider
Dry lashes caused by waterproof mascara
Waterproof mascaras are formulated to withstand sweat and moisture. It's our go-to product during the hot seasons. While waterproof mascara is a must-have of most people, constantly using it is a no-no. There are certain ingredients in a waterproof mascara that causes dryness. This could eventually lead to fall-out and breakage.
Rigid lashes
Even if we sound like a broken record, we will repeat it still, remove your makeup before going to bed. We could not emphasize enough the importance of this. Removing your mascara is a must. If you don't it will make your lashes rigid and can lead to falling out. It can also scratch the cornea of your eyes. Can you imagine how horrible that is? One way of not forgetting is to put a back of makeup remover wipes on your bedside table.
Eye infection caused by expired mascara
Makeup also has a valid shelf life. You can't use it as long as it lasts. Do you know the valid shelf life of mascara? 3-months tops. If you go more than that, issues will arise. Some of the common infections you can get with expired mascara are staph infection and pink eye. So, if you want to avoid this, don't compromise and toss it when it's gone beyond the validity period.
Long Term Issues to Consider
Lash fall caused by prolonged use
We use mascara to enhance our lashes. But, did you know that prolonged use of mascara can lead to fall-out? This can lead to lash loss. That is not a sight you want to see when you look in the mirror, right? Remember to be careful. If you don't have to wear mascara, don't. If you do need, remember to remove it after.
Fragile lashed caused by curling
You can never skip the curlers when using mascara, right? Unfortunately, curlers have a significant contribution to why lashes break and fall out. Longtime users are prone to this because of the constant curling. Also, it is the result of the various products they apply. You need to let your lashes rest once in a while. It needs a break from your mascara and lash curlers.
Premature signs of aging caused by improper removal
It is important to remove your makeup but doing it the wrong way can lead to other issues. Improper removal of mascara can lead to wrinkles. Do you want to look older than you are? No, right? Don't tug or rub your skin too much. The skin around the eyes is sensitive so too much friction can lead to wrinkles and puffiness.
What is the best mascara to make your eyelashes longer?
Did we scare you in the first part? Well, those are the effect of not taking proper care of your lashes. But if you do take care of them you don't have to be wary about using mascaras. We all love a beautiful long lash and mascara is the key to achieving this. If you're not born with naturally long lashes don't worry because these babies can save the day.
So, what mascara is the best for making your lashes luscious?
Gucci L'Obscur Mascara
It has stunning aesthetics with the pink and gold packaging. It is also one of the top picks when it comes to mascaras. It is formulated to lengthen and define your lashes. You just need one to two swipes and your good to go. No need to worry about the clamping and the smudging.
KKW Beauty Mascara
The Kardashians have done it again. With the success of Kylie Cosmetics, you'll have a high expectation with Kim K's KKW Beauty. Well, she did not disappoint! Her KKW Beauty Mascara works wonders! With one coat and your lashes will instantly separate. You can set aside the primers and use this.
Rodial Glamolash Mascara XXL
If it's the volume you're looking for then this product is what you've been searching for. Not only does it layers perfectly, with one swipe it will give an instant dramatic effect. Also, even after a long day, it does not smudge under the eye.
Thrive Causemetics Liquid Lash Extensions Mascara
Have you tried lash extensions? If you haven't, try this product. It will give the same effect. It has polymers that lengthen and strengthens the lash. Also, shea butter and castor seed oil to condition deep into the lash. Just two coats and you're done!
Maybelline Falsies Lash Lift Mascara
Skip the lash curlers, falsies, and extensions. This product lifts the lashes and volumizes it like its magic. It has an hourglass-shaped wand and a lightweight formula. Because of the dip in the wand, applying this mascara is mess-free.
Anastasia Beverly Hills Lash Brag Mascara
This mascara has a thick formula and a curvy brush that can pull off any kind of lashes. With a couple of coats, it will build up upward and outward. If you want big and fanned out lashes then this is the one for you.
Tarte Sugar Rush Lights, Camera, Lashes 4-in-1 Mascara
What are the results we're expecting from a mascara? Length and volume right? If you want lashes that are long and thick then grab this and go. You can use this alone or layer it with other types of mascara.
Wander Beauty Mile High Club Mascara
What we hate about some mascaras is that some of them become flaky and smudges after a few hours. This product solved that problem. Even if you wear this during the day and a quick workout at night it doesn't budge. Want some effortless glam? Try this!
How can I stimulate my eyelashes to grow?
Why are my lashes short? Have you ever wondered that? Well, one possible reasons are the products that you use on your eyes, like mascara and eye drops. Lashes become brittle because some of these products tend to dry it out. Another reason is rubbing your eyes. If you accidentally pull a premature lash, it will not grow back anymore. That is why your lashes look sparse and short.
How can you stimulate growth then? If you want to know how to grow strong and long lashes, read on!
Hack #1: Coconut Oil
If you want a natural and safe product to use around your eyes, try Coconut Oil. It's an amazing moisturizer and it can strengthen your lashes. Using coconut oil before bathing will prevent your hair from losing protein. You can put some on your finger and gently apply it to your lashes.
Hack #2: Green Tea
We love green tea! It is packed with antioxidants and helps aid in digestion. It also improves our health. But did you know that green tea can help grow your eyelashes? By putting a bit of cold green tea on your lash line, it will promote lash growth. Now, that's the tea!
Hack #3: Vitamin E Oil
Bloggers and celebrities stand by Vitamin E Oil. It fosters stronger and nourished eyelashes. Well, there is still no scientific evidence that Vitamin E Oil can promote growth. But it still makes the lashes strong and healthy so it's worth it.
Hack #4: Mascara
Yes, some mascaras tend to damage the lashes. But certain formulas help promote lash growth over time. Look for a mascara that has fiber and is made to lengthen short lashes.
Hack #5: Olive Oil
Olive oil is rich in fatty acids that moisturize and nourish the lashes. How to apply? Dip a disposable mascara wand into the olive oil. Then swipe on your lashes a couple of times to make sure that each strand is covered.
Hack #6: Biotin
You've probably heard about biotin especially if you're looking for a hair loss solution. Is it the answer to hair loss? According to studies, for hair to grow, you need certain kinds of vitamins and minerals. If you lack any of those, it will not promote growth. While biotin alone is not a hair growth solution, you can add it to your list. It will supplement some of the nourishment that you need.
Hack #7: Combing the Lashes
You may think that this sounds weird but it works! When you brush your lashes it will look longer and boost growth. Like Vitamin E Oil, there are few studies to back this up but make-up artists and experts recommend this.
Hack #8: Castor Oil
There are many debates about whether or not castor oil helps in hair growth. While we are unsure about this, what we know is that castor oil helps in moisturizing the lashes. You'll notice that your lash looks fuller and thicker. Many eyelash serums have castor oil as one of the main ingredients.
Hack #9: Serums
Did you know that there are serums that stimulate lash growth? The market is filled with eyelash growth serums so you better be mindful of what you're buying. Opt for serums with peptides and biotin which helps the eyelash to grow.
How can I make my eyelashes look longer without mascara?
Using mascara every day can eventually damage your lashes. As much as possible, it's better to reduce the exposure of your lashes to chemicals. Also, avoid ingredients that can irritate the eyes. So, if you still want to have full, long, and luscious lashes, try these alternatives!
Temporary Solutions:
Falsies
It's cheaper and easier to get. There is also a variety of selection that you can try. Just make sure that you remove it after use so you won't irritate your eyes.
How to apply falsies:
Apply lash glue on the falsie. Don't experiment on this part and use the prescribed glue. It may cause some serious eye problems if you try other types of glue.
Let it sit for 30 seconds to 1 minute. If you feel that it becomes a bit tacky then you're on the right track.
Put the falsies right above the lash line outside going in. Secure it until it's all set.
Curling
Leaving your lashes straight can look sparse and short. By curling, it will make your lashes look longer and fuller.
How to curl:
Press your curlers near the lash line and hold it for 3 seconds before releasing it.
Press your curlers in the middle of your lashes and hold it for 3 seconds before releasing.
For the last time, press your curlers at the end of your lashes then hold it for 3 seconds. Release and you're done! Instant long lash!
Salon Treatment Solutions:
Lash Extensions
If you want a lasting solution, try lash extensions. It has the same effect as wearing falsies but upgraded. How is it done? False lashes will be added individually at the tips of your natural lashes. It uses a special glue to adhere the extensions. Lash extensions last for 4 – 6 weeks the most.
Lash Perm
Curling every day can be a chore. Also, there's a higher chance that you'll eventually hurt yourself in the process. Good thigh lash perm exists! Like having a normal perm, chemicals are applied to your lashes. Then it is wrapped around a foam curler. The perm lasts for 1 – 3 months tops.
Lash Tint
Extensions, check, perm, check, next dye! Have you noticed that the lighter the shade of the lashes the thinner it looks? If you want to skip the mascara, try lash tint. This procedure will darken your lashes using a vegetable-based dye. This will last for 4 – 6 weeks.