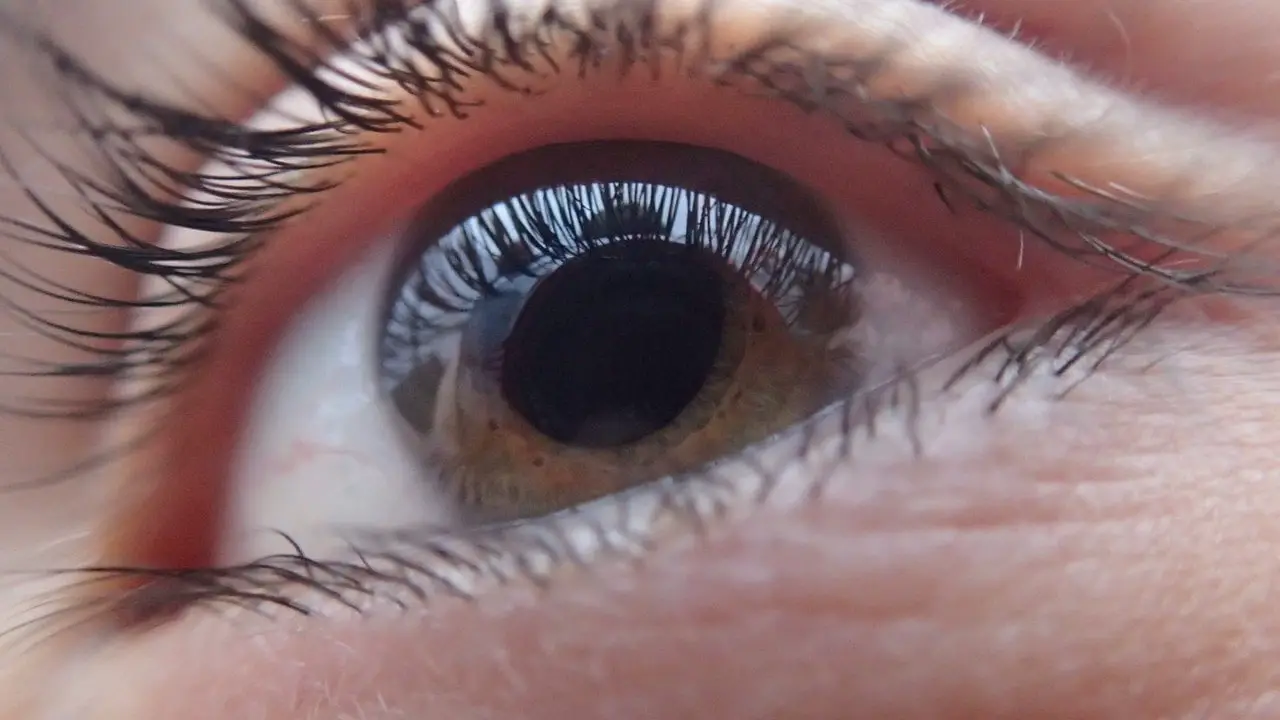 What do you think about clumpy mascara? Is it attractive? Do you dig it? There are mixed feelings about this since now we're more inclined to a natural and minimal make-up look. If you're on the team that doesn't like clumpy mascara and wants to avoid it, here are some tips that you can try.
Tip #1: Master the art of applying mascara
If you want to have clump-free mascara, the first thing that you need to do is perfect your technique. First, you need to bump the mascara wand to your top lashes. Make sure the brush separates the lashes at the base. Second, roll it forward like how a hairstylist blow-dries the hair. Make sure that you capture the lash. Last, swipe it back and forth while pulling it up.
Tip #2: Get rid of old mascara
3 months is the best shelf like of a mascara. From the moment that you open it, the countdown starts. Mascaras tend to dry out fast. If you use an old one, the chances of it being clumpy are high.
Tip #3: Don't pump, twirl
If you think pumping in and out will get more product into your mascara wand, you are wrong. The best way to have an even coat is to twirl the wand inside before taking it out.
Tip #4: Get rid of yesterday's mascara
Make sure that your lashes are 100% clean before applying a fresh coat. To ensure this, double cleanse and free your lashes from flaky mascara.
Tip #5: Two coats tops
The more the better is not always guaranteed. The more coats you apply, the clumpier your mascara will be. Two coats are enough to create long and full lashes.
Tip #6: Use the right tool
Mascara wands have a significant contribution to how your lashes will turn out. Molded plastic wand is the best in creating a smooth and soft finish. It's like using a mini comb through your lashes.
How do you thin out clumpy mascara?
Clumpy mascara is a possible result of a thick or dry formula. If you want to salvage it or improve its consistency, try thinning it out. There are different solutions to this problem. So, if you're having issues with your clumpy mascara, check this out!
Method One: Add liquid to your mascara
Saline Solution
If you have a dried mascara, add 3 – 4 drops of saline solution. Choose a solution that is contact-based or eyewash. Don't go for the ones prescribe for irritated eyes. Shake it and test the consistency on your wrist. If it's still dry, add a few more. Just don't go over ten drops or it will not work anymore.
Aloe Vera
To thin out your mascara, add two drops of aloe vera gel. It will give you a smoother application afterward. Mix the gel with the formula and add a few drops more until the clumping disappears. Same with the saline solution, don't add too much. If it's still clumpy, then, it's time to toss it out.
Coconut Oil
Coconut oil can thin out your mascara and help your lashes lengthen. Scoop a spoon full of coconut oil and heat it until melted. Add three to four drops of the melted oil and mix it to your mascara. You'll notice a difference in your lashes after using this blend for 2 months.
Method Two: Add heat to your mascara
One of the easiest ways to melt a dry and clumpy mascara is to heat it. So, how do you do this? Simple and easy!
Step 1: Boil some water on your saucepan. This will only take about 5 minutes.
Step 2: Pour the water into a tall heat-safe glass container. Don't fill it to the brim. Just add enough to cover your mascara tube.
Step 3: Secure your mascara and seal it tight. You don't want the water to sip through it.
Step 4: Put the mascara into the glass container and let it soak for five to ten minutes.
Step 5: Remove the mascara from the container and dry it. Now, if this does not work that means you need to try a different method.
Method Three: Use your mascara properly
If you don't want to go through the trouble of melting or thinning your mascara, use it properly. How?
Make sure that you close your mascara tightly after every use. Even the smallest amount of air can dry up your mascara.
Store your mascara upright. This way, it will help the liquid to stay fresh.
Don't pump. Remember how pumping causes clumpy mascara? If you do this, you'll not only have a clumpy mascara, you'll also soil the entire formula. Pumping adds air to your mascara which dries it out.
Thinned mascara is only temporary. Mascaras are formulated to prevent bacteria growth. Once you add something, it will break the balance. So, if you need to thin it out, use it for a week and toss it out.
What is the best mascara for not clumping?
Well, most of us read beauty blogs for product recommendations. It's really hard to sort out and look for the right products. So, here are a few mascaras that you can try if you want clump-free lashes.
Vivienne Sabó Cabaret Première Artistic Volume Mascara
There are only a few mascaras that can make your lashes pop and separated them stunningly. This product not only does both but it also keeps your lashes from having clumps. Want natural thick and defined lashes, one swipe of this, and you're done! It has a super light-weight formula so you don't need to worry about clumping even if you apply a few coats more. But that's not all, the best thing about this mascara is the fine wand that coats every lash strand. Also, it doesn't budge so you don't need to worry about smudges.
Pros:
Easy to remove
Cruelty-free
Long lasting and does not flake
Creates a natural-looking volume
Produce an intense color
Cons:
Maybelline New York Full 'N Soft Washable Mascara
Want an instant a healthy and full-looking lash? Give this product a go! It's infused with Vitamin E keeping the lashes nourished with every swipe. Not only that, the wand coats the lashes individually and evenly. This creates a soft feathery finish. Another key feature of this mascara is its quick dissolve system. Because of this, it's easy to remove which minimizes lash loss. So, this is crowned as one of the top picks for clump-free mascara.
Pros:
Hypoallergenic and quick to remove
Ideal for contact lens user
Lash-thickening mixture
Makes a fuller and healthy-looking eyelash
Cons:
Tends to smudge after a few hours
COVERGIRL Clump Crusher Extensions Mascara By LashBlast
One of the basic concerns of mascara users is the tendency to weigh the lashes down. Well, that is not a problem for this mascara. It creates an immense volume and a strong color that steps up your lash game! It has a unique curve wand that has two sides. The side with the straight bristles coats each lash from root to tips giving it volume. The side with a fine-toothed comb coats and separates the lashes which prevents it from clumping.
Pros:
Cruelty-free and vegan
Create a look with 20 times more volume
Has a 2-sided brush
Have 8 different shades
Cons:
Cannot stay in a good condition for a long time
L'Oreal Paris Makeup Bambi Eye Mascara
If you're looking for the best clump-free drugstore mascara, this is the one. If you have small eyes and you're looking for something to make it pop, this mascara gets the job done. It creates immense volume and curls making your eyes look bigger and more awake. Besides that, this product is very pigmented and has pearls. It gives your lashes a strong and lustrous look. Additionally, the wand has short and long bristles. This results in an even application while spreading the lashes. It also glides smoothly so you don't have to worry about the clumping.
Pros:
Creates strong color and shine
Makes a curled an extended eyelash
Flake and smudge-free
Washable
Increases volume and definition
Cons:
It may not hold for a long time
Benefit They're Real! Lengthening Mascara
Need a travel size mascara that gives volume and length, try this mascara from Benefit. It has a clump-free formula and a customized wand that curls, feathers out and lifts the lashes. If you use it horizontally, the wand will coat the lashes evenly from the base to the tip. If you try it vertically, the tip can wrap even hard to reach strands. This product is long-lasting and smudge and flake-free.
Pros:
Smudge-free
Glossy finish
Domed tip wand
Creates a big and bold lash
Cons:
Mary Kay Lash Love® Mascara
Volume, definition, and healthy formula. These are the best features of this product. It also has a flexible wand that captures each lash. It coats them evenly and separates them gorgeously. It also has Mary Kay's signature Panthenol-Pro Complex® and Vitamin E. These two ingredients are responsible for moisturizing and strengthening the lashes. So, after using, you end up with soft, and clump-free lashes.
Pros:
Scent, flake, and smudge-free
Water-resistant
Ophthalmologically-tested
Ideal for contact lens users
Pigmented formula
Cons:
Not recommended for sensitive eyes
Almay Mega Volume Mascara
If you have sensitive eyes and are looking for a mascara that will not trigger any irritants, try this one. It has a hypoallergenic formula that is safe for sensitive skin and eyes. It's also tested by dermatologists and ophthalmologists. So, put your mind at ease because you have nothing to worry about. Its triangle-shaped wand helps create volume without clumping. This is the best kind of wand if you have sparse lashes. Not only that, but this mascara also includes triple-wax complex and film formers. This gives your lashes a soft and full finish.
Pros:
Buildable formula and hypoallergenic
Cruelty-free and scent-free
Eliminates build-up and covers lashes evenly
Ideal for contact lens users
Cons:
First-time users will find it difficult to use the wand
What can I use if I don't have mascara?
Oh, how we wish to have a perfect memory so we never forget anything. Well, unless we're superhumans that is far from achievable. Have you ever been in a situation where you need a certain makeup but you forgot to bring it? Annoying, right? Here's the thing, we are bound to forget things so the best solution is learning how to substitute it.
No Mascara
Coat a disposable mascara wand with a liquid or gel eyeliner and use it as usual. If you don't have a disposable mascara wand, try using the spool of your eye product.
No Eyebrow Makeup
Substitute it with eye shadow. Choose a shade that is lighter than the color of your hair. If your blond or brunette, avoid shades that have any red. It will make your brows look gingery. Get a small angled brush or an eyeliner brush and trace the shape. Pull the strokes upward and you're done!
No Highlighter
This is something that pros do. Dab Vaseline or moisturizer on top of your foundation where you want to highlight. Target the cheekbones, brow bones, and cupids bow.
No Concealer
Mix powder foundation and face mist until you have a paste-like consistency. Another mixture you can do is a liquid foundation and eye cream.
No Foundation
Mix your concealer with some moisturizer to diffuse the color. This consistency will make it easier to apply evenly.
No Blush
This is a well-known hack. Apply a bit of lipstick on your cheeks and blend it.
No Eyeliner
Choose any color of eyeshadow that you prefer. The trick here is using a damp brush. It will pick up more pigments which will result in a darker shade. If you don't have a brush use a cotton swab. If you do not have any eyeshadow, you can substitute it with mascara.