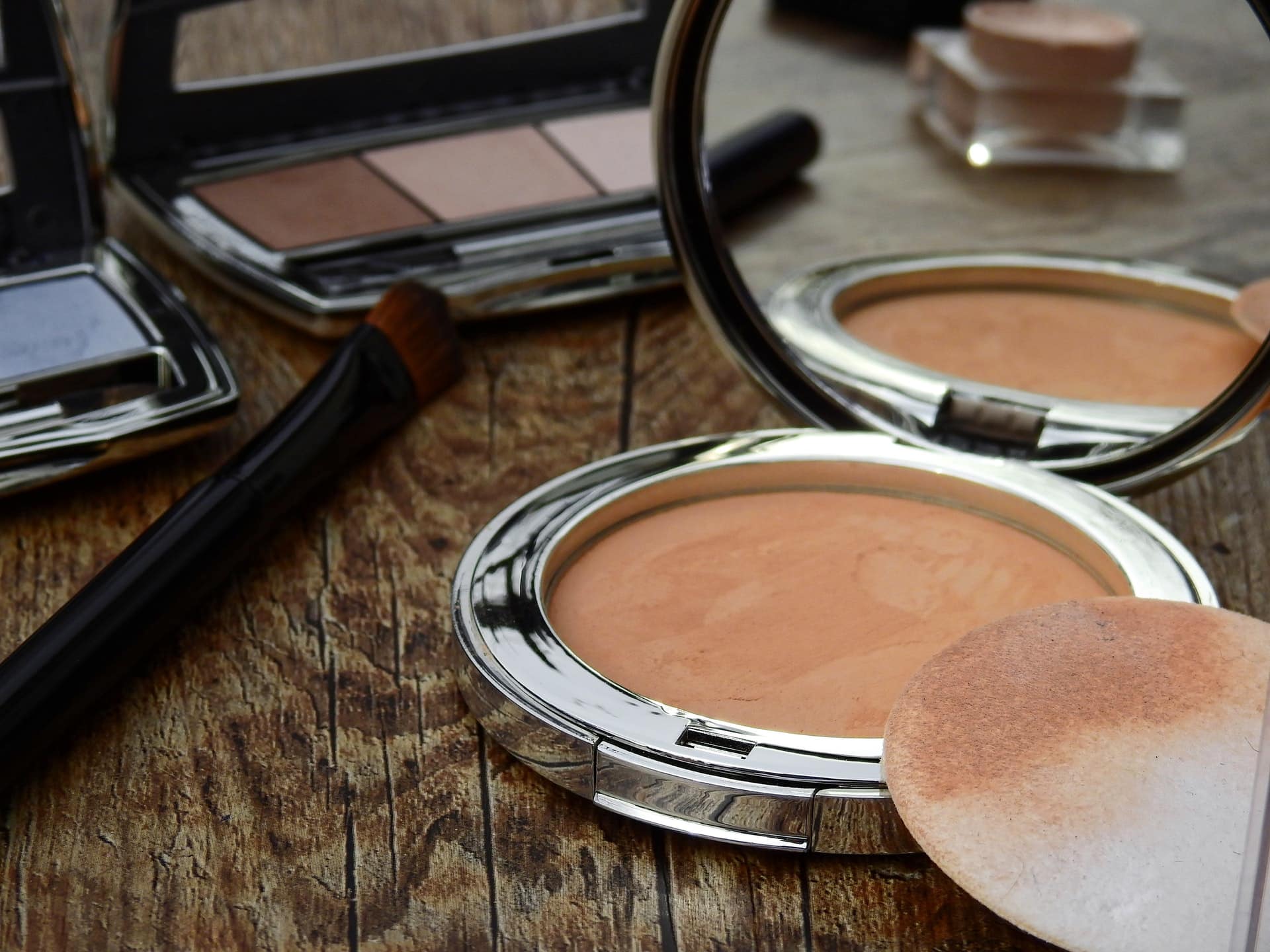 If not all but most skincare routine would always end in moisturizing. Moisturizers are staples in every household. If you love your skin, you'll always have a tube of moisturizer in your purse. One of the secrets of a silky smooth and soft skin is always applying moisturizer day and night.
But did you know, you can use moisturizers not only as a skincare product but as make-up as well? Interesting, right?
One of the most common ways of adding moisturizer in your make-up routine is to mix it with foundation. Have you ever felt that sometimes your foundation can feel a bit heavy when you apply it?
Try mixing your foundation to an equal amount of moisturizer. You'll immediately feel the difference. You'll see that your skin looks much more hydrated and glowing. You can always experiment on the amount depending on how dark or how light you want your foundation to be.
Does Mixing Foundation with Moisturizer Make It Lighter?
Who among you here, has never struggled when finding the perfect shade of foundation? If you can find a foundation that matches your skin tone, lucky you. Some people need to buy from expensive brands to have the perfect shade that they need. There is a very limited selection of shades that is accessible to the public.
Unfortunately, for most of us, we don't have the resources to buy from those expensive brands. We have to go through so many lengths to achieve that perfect blend. Well, look no further because we got you! Say hello to the magic of moisturizers!
Mixing foundation with moisturizers creates a translucent effect making the foundation lighter. This makes the mixture blend into your skin. This can be cheaper than buying two foundations and mixing it to match your skin. The foundation plus moisturizer mixture is healthier for the skin. This mixture is more breathable if you use make-up every day.
When you head out to your favorite beauty bar to buy a foundation and moisturizer, make sure you read the label. You need to know what is the base formula of each of the products so you will not make the mistake of buying a mismatch.
Mixing the same base formula will produce a combined blend. On the downside, if you mix two incompatible bases, your make-up will end up looking patchy. Also, it will not set and hold for a long time.
What's the Best Moisturizer to Use Before Applying Foundation?
When painting a mural, an artist makes sure to prep that the canvas that he is working with to perfection. He would clean the wall, fill and buffer uneven surfaces, and prime it before working his magic. A good canvas can enhance the exquisiteness of an artwork.
The same principle applies when you are applying make-up. Before grabbing your beauty blenders, make sure that your face is well-prepped. Cleansing, toning, and moisturizing would add a wondrous effect to your finished look.
Like any other beauty product, it is still important to know which goes best with your skin. Moisturizers can either enhance or irritate your skin when not used. To help you get started, we made a list of moisturizers that would help level-up your glam game.
Classic All-Time Favorite: Embryolisse Lait-Crème Concentrè
o Make-up artists have sworn and vouched for the outstanding results of this product. They have been using it to prep models for runways and photoshoots. It has shea butter, aloe vera, and soy proteins that make it hydrating. It doesn't leave a greasy finish which is perfect even when you have oily skin. It has a velvety, creamy consistency, that is gentle on the skin and lock in moisture for 24-hours.
Sunscreen Moisturizer Infusion: Garnier SkinActive Clearly Brighter SPF 30 Moisturizer
o In a morning rush? Skip the sunscreen and use this product. Garnier SkinActive Clearly Brighter SPF 30 Moisturizer acts as a sunscreen and moisturizer. It offers sun protection and hydration without leaving the face sticky and greasy. It has glycerin, hyaluronic acid, and Vitamin E, which aid in locking in moisture and hydration. As well as Vitamin C and lipo-hydroxy acid which exfoliates and revitalizes the skin.
Five Star Collagen Cream: Etude House Moistfull Collagen Cream
o The beauty community has been head-over-heels for this product. It leaves your face moisturized, plump, and bouncy. It has a watery-gel consistency that enables it to moisturize that last all day long. It's a good product to prep the skin with before make-up application.
Universal Face Cream: LilyAna Naturals Face Cream
o Oily, dry, sensitive, or acne-prone skin? LilyAna Naturals Face Cream is nature's gift to every type of skin. It has a lightweight formula that leaves the skin in good shape. It is also non-greasy making it a perfect base to start your make-up with. Its natural contents help in repairing, rejuvenating, and soothing, the skin. As well as addressing common skin problems like inflammation, redness, and discoloration.
Game-Changing Priming Gel: Neutrogena Hydro Boost Water Gel
o Neutrogena Hydro Boost Water Gel is a first-class priming gel that helps create a smooth and silky base. This drugstore moisturizer is on top of the beauty game. It is an oil-free, alcohol-free, non-comedogenic formula. It also has a fast-absorbing property that helps the gel to absorb deep within the skin. It is oil-free and hydrating as well which makes it compatible for all types of skin.
Can I Apply Moisturizer Before Foundation?
In everything we do, we follow a step-by-step procedure. We use recipes when we cook. We read instructional manuals when we have new electronics. For make-up, there is also a procedure that you need to follow for you to have the best results.
One of the most basic things is to prep your skin above everything else. It includes moisturizing before dabbing in your foundation. To make it easier for everyone, here is a simple guide that you can follow if you're a newbie make-up fanatic.
Step 1: Cleanse
Make sure to wash your face before putting any products on it. You don't want to start with an oily canvas. Double cleanse to make sure that all the dirt is gone.
Step 2: Tone
Toners help in removing residual dirt after cleansing. Make sure you use it not later than a minute after washing your face. Grab a cotton pad and pour some toner and you'll see that deep seethed dirt after one swipe.
Step 3: Spot Treatment
If you are having a break-out or you have a zit that does not come off, this is the best time to apply your acne cream. This way the skin will be able to absorb all its benefits.
Step 4: Serum
Rules about face cream, apply the lightest first. Serums have a concentrated, thin formula which the skin can absorb quicker. It delivers active ingredients deep within the pores.
Step 5: Eye Cream
Like serums, eye creams also have a thin formula. Applying the former over the later will maximize its benefits. Don't apply eye creams last. Thicker products will block it from absorbing faster.
Step 6: Moisturize
This is a very important step, never skip moisturizing even if you have oily skin. You need to find the right moisturizer that fits your needs.
Step 7: Sunscreen
This step can be optional if you use a moisturizer that has SPF in it. You have to make sure that you protect your face from the harmful effects of the sun.
Step 8: Prime
There is a correct order in applying your make-up to have that flawless finish that you're aiming for. Now that you're done with the skincare routine, the first step in applying make-up is to prime. Primers are binding agents that hold the base and prepares the skin for the main event.
Step 9: Foundation
The main role of the foundation is to cover up and even out the skin. It's like a base coat before adding the colors. Put on a thin layer for a natural look and don't overdo it or else it will become cakey.
Step 10: Conceal
There would be times when you will have a very troublesome pimple mark. Covering it with your foundation may not be enough to hide it. This is where concealers come in to play. Dab an appropriate amount and blend it out.
Step 11: Powder
Everything that you've applied in your face up to this point is either cream or serum. Use a powder to lock everything up and soak all the excess oil. Go over your T-zone, chin, and under-eyes.
Step 12: Bronzer and Blush
For contouring and defining the bone structure in the face, use a bronzer. Then add a splash of blush on the apples of your cheek to add some color
Step 13: Eyeshadow, Eyeliner, and Mascara
Apply your eyeshadow first, then wing in some cat-eye before adding some mascara.
Step 14: Brows
Try to make your brows look as natural as possible. If you have thick brows, use some brow gel to shape it and fill in some sparse area. Make sure that your brows, match your lipstick, blush, and eyeshadow to make a cohesive look.
Should I Apply Moisturizer Before Primer?
We all know that piling-up too much product on the skin will make the make-up look cakey and patchy. So, what other girls do, they skip some steps like they don't use moisturizer and go for the primer. Well, do you need to apply moisturizer before using a primer? The answer is yes, you need to.
Primers create a barrier between the skin and the make-up. When you apply primer after you do your skincare routine, it locks in all the benefits of the products. It shields the face from any chemicals that the make-up products may contain.
Can I use primer and skip the moisturizer? No, never skip or substitute moisturizers for primers. Primers may have hydrating and moisturizing properties. Yet, its an added solution for addressing dry skin.
Make sure that your moisturizer sets even out before you proceed to apply primer. If you don't, the primer would not settle on the skin. Instead, it would make it uneven, defeating its very purpose. Once you're done with the primer you can go to the next step and start applying your foundation.
Should You Wear A Moisturizer Under the Foundation?
The answer is yes, yes, and yes! It is a must to wear a moisturizer under your foundation. It is because using a moisturizer before the foundation evens the surface of the skin. It also helps in binding the make-up together making it last longer. Also, if you apply the foundation on to the skin, it will look cakey and patchy.
Moisturizers help in hydration. Underneath the make-up, it will look healthy and bright.
Here are some benefits why moisturizing is a very important step:
Moisturizers smooth out the skin
To achieve a perfect make-up look, you need to have an even finish. That is the role of moisturizers in make-up. It helps smoothens out the skin for the foundation to set. Moisturizing is important to make sure that the skin stays healthy. We tend to use an enormous amount of make-up products that can damage or irritate the skin.
Moisturizers cover blemishes
BB Cream is like a hybrid between moisturizer and foundation. It has moisturizing properties and coverage that can hide blemishes. Tinted moisturizers also do the trick. If you're not looking for full coverage but you want to fade out the blemishes, it would do the trick.
Moisturizers protect the skin from the sun
Some moisturizers have SPF which is important in blocking UV rays. You should never risk spending time under the sun unprotected. It accelerates aging and damages the skin.
Moisturizers pacify oil production
One of the main problems of people with oily skin is that the products slip off the skin. Yet, with the right moisturizer, you can avoid this. Some moisturizers have a mattifying effect. It will help bind your make-up to make it last longer.