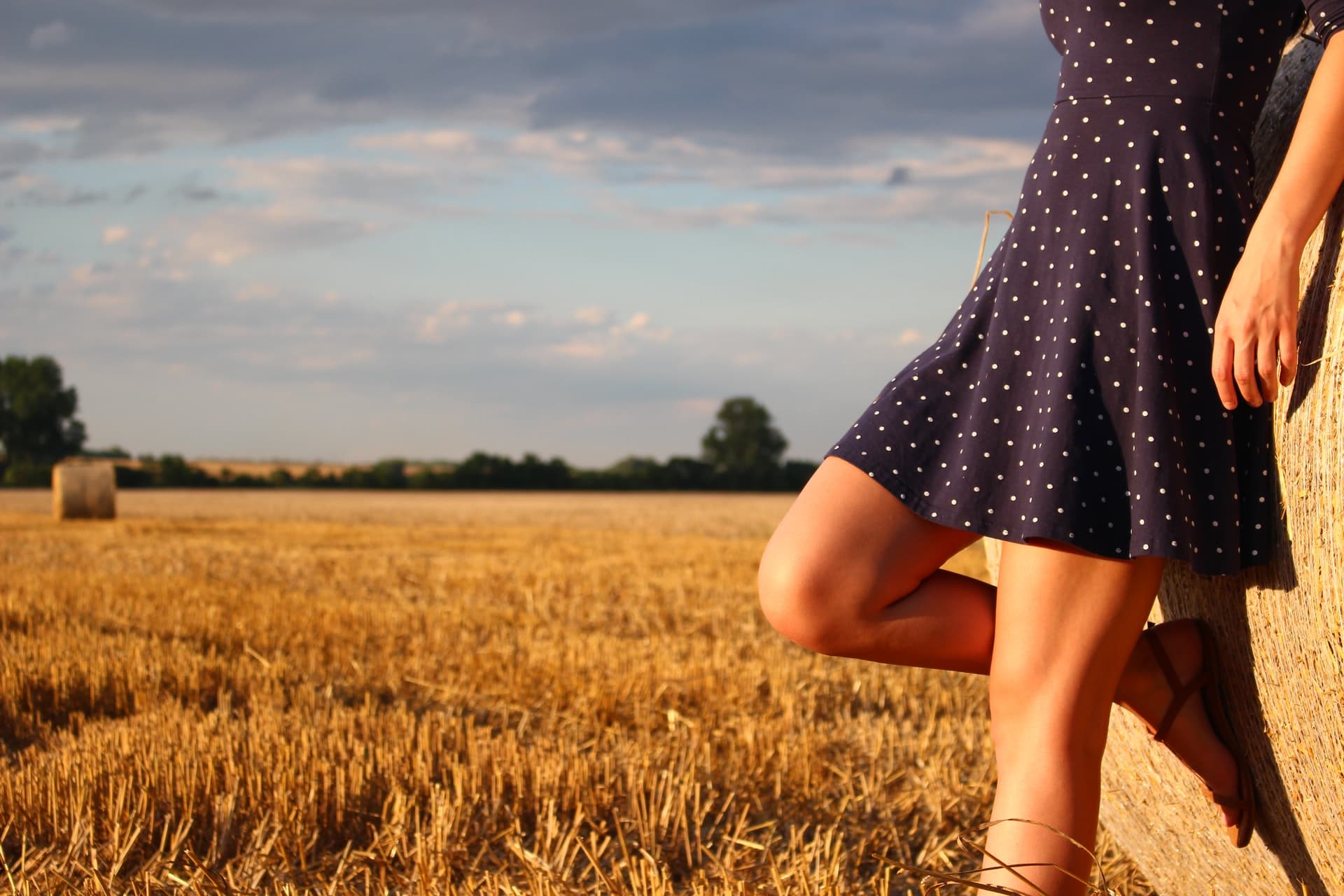 What to wear is a dilemma that most people face right now. I, myself, is at a loss as to what to wear when I go to a formal event. I'm not the kind of person who always joins such formal occasions. I find my body parts aching throughout such an event and calling for me to "get out of here!"
Enough about me, let's go back to the real deal. Are you having problems as to what to wear in formal events as well? Why don't we go ahead and answer the question first of, what is a formal event?
Formal occasions are the kind of events where a specific requirement in the dress code is to be met, even on how someone would behave in such an event, is necessary. Think about the royalties in England; they move with such poise and elegance.
The same thing will happen when we are on such an occasion. You have to switch up your gear and be someone you are not (I don't mean that in a wrong way) and show them that you can behave as such.
There was one article that talked about how personality can be perceived through your fashion and the way how we dress. This right here, the formal event, has a golden rule for you to be flawless and respect yourself (the way you dress) and the people around you.
Once invited, you have to ask yourself, "Is this a formal or an informal event?" Once that is squared out, you can now successfully decide on what to wear.
I know we haven't answered the question of "Can you wear a knee-length dress in a formal event?" Let us take it to a step-by-step discovery to determine what should be or what shouldn't be in this article.
Here we go!
Can you put on a short dress to a formal event?
You can laugh when you ask this question to a friend of yours. Questions like this can go side-ways. It could be, "Can you wear a cowboy hat to a formal event? Can you bring your dog to a formal event?" I can sense stress with these kinds of questions.
Most short gowns or dresses won't work out on a formal event when you think about it. Though it doesn't mean that you can't wear them, you still can, but you have to do something about it first.
Being formal, you have to look good and respectable. Most of the time, when it comes to formal occasions, a floor-length dress, a knee level cocktail dress, or a modest black dress complemented by heels, or a stylish suit is what women usually wear.
A jet black suit and a tie with snappy leather shoes, or a tuxedo are for the gents on formal events.
Short dresses aren't that bad; with the right ornaments, you can quickly bring your short dress to a formal event. This is just one of the quick fixes that one can do about their short dresses.
One way for you to find short dresses for formal occasions is to look for a higher neckline. As far as I can remember, my mother told me that a higher neckline would balance off the inferiority between short to long dresses.
To answer this question, it could be neither. The reason for this is that you can always find a way on how to carry yourself when wearing short dresses. You also have to accept that a short dress is not the same as a long gown formal dress. Again, based on the modifications above for short dresses, you can always look for a solution.
When you think about it, I believe I have mentioned this already, but you have to look respectable on formal occasions, you will have to make sure that people cannot say bad things about what you wear and how you bring yourself. Just like in one of the James Bond movies, you have to "Shine bright like a diamond."
What do you wear to a formal birthday party?
Every day we go out and wear our casual clothes or working clothes. We do what we can for a fair day's work, come back home, rest for a bit, and take a bath, and the same routine goes on and on. When suddenly, your phone pops up a notification and –
"baam!"
"Hi Angela, I am inviting you to my husbands birthday party next week on Monday, be sure to be there and just to let you know it's a formal event. See you!"
Now for some people out there, when they receive this kind of invitation, they go crazy. Why? Oh no, nothing serious; honestly, it's just them having problems on "What to wear!!"
Listen, it is not the end of the world. You got time to get ready and buy clothes if you have to. It's a birthday party not a presidential arrival. The only difference is that it is a formal type of party.
So what's the difference? From the casual birthday to the formal birthday? It's plain and straightforward, for casual you have to wear your jeans and your usual T-shirt.
If it is a formal one, for girls you can wear cocktail dresses, fancy long skirts, and a top, it could also be an outfit with formal pants or maybe a little black dress.
For men, it could be a dark suit, coat, and bow. Another combination could be dark jeans accompanied by a jacket, and a tie is also doable in some cocktail parties and birthdays.
Don't put so much pressure on yourself when it comes to such events. Parties like that are a means for everybody to relax and have some fun.
To keep the stress at bay, here are three simple ways to get dressed for a birthday party.
Simple ways to get dressed for formal birthday parties
Build a casual look

Using a button-down blazer with fitted shorts or jeans. A good, tailored blazer will make any pair of trousers or jeans look elegant, mainly if you do a "French tuck." Complete the look with some good loafers, sneakers, or flats.

Wear to impress

Wear cocktail or tailor-made suits for fancy night parties. If the birthday party is at night in a fancy restaurant or luxurious lounge, it's time to break those evening dresses, tailor-made suits, and dress shoes! Try to look sharp with a spoonful of glamor and suspense.

Matching a subject

Wear pastels under the sea theme. Say the theme is "Under the Water," but there are no flowy-looking dresses. You may wear a pastel top, color leggings, and a pastel-colored skirt with a bright scarf wrapped around your waist. You won't look like a mermaid, but the color palette will allude to that notion!

The most important thing when going to a birthday party is to respect the host's wishes regarding any details they've shared about the dress code. Just make sure you don't outshine the person being celebrated.
Is it OK to wear a knee-length dress to a black-tie event?
I got the chance to ask a friend of mine who is into fashion about this topic. She said that there are times that when unless it is specified otherwise for that occasion. A "black tie" event generally permits any length of gowns and dresses.
That said, wearing shades of dark and decadent clothing is an excellent match for formal black-tie occasions. A bit of advice, if you are going to buy or invest in a quality dress, make sure that it is a style that will last.
Do not waste your money on a dress that will easily fade away when a new fashion style comes in.
What do you wear with a knee-length dress?
Here it is, one of the most talked-about problems of every woman. Let me see; I think the girl's line goes like this "How does it look? Does it go with the dress I'm wearing? Do I look ridiculous?" and trust me, these sort of questions goes on and on.
Skirts and dresses with knee-length are great for the company, sassy for an evening session, and handy for summer parties. Your shoes can differ from time to time.
Take into account where your outfit is going to be. Shoes and flats are great options for casual jobs, pumps for a dresser job. Go out in the city with strappy sandals. When you attend summer festivals, pick the most casual wedge sandal you can find.
Align your garment's weight with that of your shoes. Versatile textiles such as silk and linen are a better fit with leather and microfiber shoes.
Lower leather shoes complement thicker skirts.
Does formal attire mean long dress?
Yes, a long dress is the right one to use for formal occasions. Since before the old times, wearing a long dress is always preferred by many. Truth be told, it can be quite tiring to wear dresses to such events.
If you're sick of wearing dresses for all the weddings you have this season or wish to switch things up; your next favorite thing is sporting formal outfits with trousers.
Do not get me wrong — we love a good gown in black-tie occasions, but we want to pause and wear something that will encourage us to move a bit freer.
If you figured pants weren't enough for those dresser cases, we could only change your perspective. As seen on the red carpet and weddings, pants make the rounds as the favorite cool girl everywhere for formal occasions.
Is a short dress, OK for a formal wedding?
Even if the requested style of dress is mentioned on the invitation, it
can be hard to determine what to wear with so many various dress codes.
As we recently watched beautiful intimate weddings, we also watched some fantastic short wedding dresses. A short dress may certainly be as unforgettable as a robe, and it is also easier to walk around it.
You can also showcase your shoes, remain relaxed all along with the ceremony until the reception, and be fashionable if your gown is custom made or RTW.
Pros and Cons for short dress formal wedding
Pros – They provide more versatility. If you're a dance queen, full-length blouses can be very restrictive. That's why so many of today's brides turn to a short dress for their wedding, but versatility shouldn't be considered for the dance floor alone.
Cons – They're against tradition. Even if you think you're an offbeat bride, there's a chance you'll regret not being able to wear a conventional long wedding gown on your big day. Although you can always dress exactly what you want for your big day, but strong opinions can trigger needless debates and build friction – it will be an extra stressor during a busy period in your life, and the short style isn't worth it for some ladies.
How long should a long formal dress be?
Floor-length dresses are the usual norm since the conventional style concept says the dress should graze the floor. It means that when you stand still, your shoes should not be visible. The duration around the dress should be the same.
A more modern, comfortable dress on the floor leaves the roof just above the floor. Some artists view this with only a few centimeters between the dress and the floor. The shoes are not noticeable to this duration, so the dress should be hemmed on the shoes for bridal parties to a similar extent.
Consider where you will wear the dress if you decide how close the robe should be on the floor. You may want the gown to be just an inch the floor if you're outside or walking upstairs. But if you're inside, the true beauty is a complete floor-length dress.
Final Thoughts
No matter what the event or occasion will be. What matters is how you bring yourself to that party and how you dress. If you do not follow the norm, make sure you look for a way to compensate for the dress you are wearing by adding ornaments.