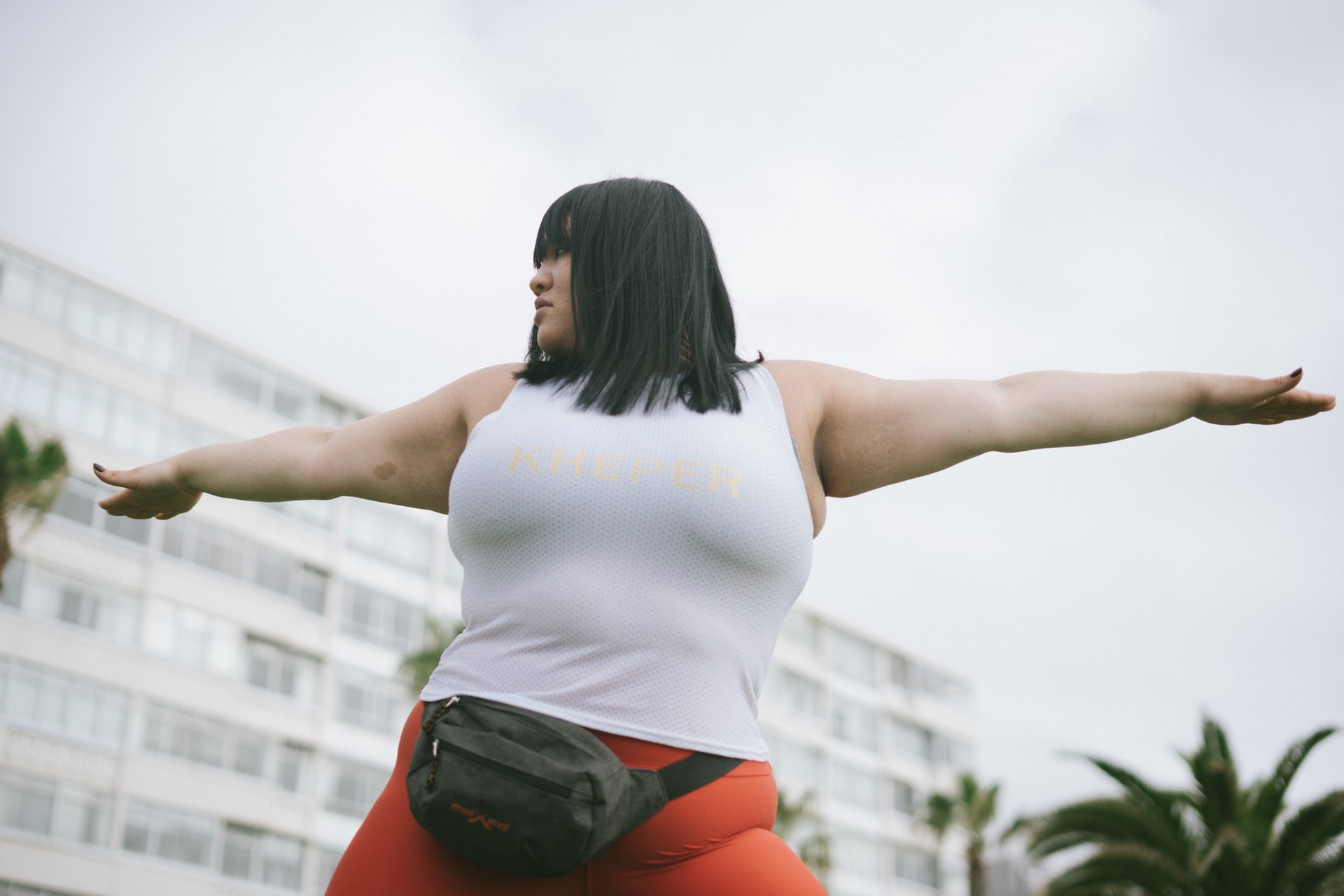 Burning about 200 to 300 active calories per day is healthy. While the number of active calories burned may vary, this is a good starting point.
The number of calories one should burn daily depends on a lot of things. Size, gender, and physical activities are just some of them.
For one, 300 calories may mean around 35 minutes of running. The same amount of calories burned can also be about an hour of intense cardio workouts.
For somebody who aims to lose weight, 200 to 300 calories per day is an ideal start. Pair that with a healthy diet. And don't forget controlled eating as well. Burning many calories can be an effective way to lose weight.
Such calories burned can amount to about 1,400 to even 2,100 calories that get burned every week. This provides one with enormous opportunities. One of which is to catch up to the 3,500 calorie deficit requirement.
Is burning 250 calories a day enough to lose weight?
Two hundred fifty (250) calories burned per day is enough for one to lose a substantial amount of weight.
Losing weight may differ for everyone. Some can target 00 calories per day and lose weight. Others can go to as much as 300 calories per day to lose a lot of weight over time.
Two hundred fifty (250) may work for some. It may not work for others. What matters is that while one gives in to a regimen of exercise, this is to be paired with a habit of eating right.
Burning 250 calories per day may not give one an instantaneous weight loss. But this target is attainable. It can also work in the long run. What is important when trying to lose weight is not the number of calories that one burns per day. What matters is the calorie intake versus the calories burned.
To be effective at losing weight, one has to watch out for the calories taken in religiously. The calories taken in should be lesser than the calories that are burned.
Understanding Calories and Weight Loss
A lot would contend that reducing calorie intake by about 500 every day can aid in losing weight. For example, let's look at one who has needed 3,000 calories per day to maintain their weight. That person can lose weight by lowering down calorie intake to 2,500 per day.
Another alternative is to do more exercise while maintaining the needed calorie intake. This creates a calorie deficit, which will also result in weight loss.
A calorie deficit, by definition, is when one has calorie intake < calories burned. This means that the calories that one takes in are lesser than the needed calories for the day.
BMR (Basal Metabolic Rate)
Calculating the needed calories is possible. One has to be familiar with the Harris-Benedict formula. The equation shows the number of calories that should be taken per day. It is also personalized, the results of which will depend on one's sex, age, and weight.
It was first conceptualized in the year 1918. The equation had undergone many revisits, one in 1984 and another in 1990. These revisits ensure that the equation's accuracy holds up until this day.
An individual who is aware of how much calories should be taken is at an advantage. This is because such detail can assist in determining the amount of exercise that should be done.
To calculate, you should consider three critical factors. First is the sex. Then, age. Finally, is the height and weight. The metric pound is used for weight, while inch is used for height.
For males, here is how the computation goes:
· 66 + (6.1 x weight) + (12.7 x height) – (6.76 x age) = BMR
For females, the equation goes:
· 655.1 + (4.35 x weight) + (4.7 x height) – (4.7 x age) = BMR
One such example is on a 27-year-old man. He stands 5 feet 7 inches and weighs 95 kilos. To calculate his BMR, it should be: 66 + (6.1 x 209 lbs.) + (12.7 x 67 inches) – (6.76 x 27 years old). His BMR should be 2009.28.
What this means is that this 27-year old man can burn 2,009.28 calories at rest.
The Harris-Benedict Formula
So, how does one determine the number of calories needed to maintain (or lose) weight?
This is where the Harris-Benedict formula comes in. Once the BMR is identified, one can now calculate the number of calories that should be taken in. To determine the calories burned to maintain or lose weight, below is the computation:
For individuals with little to no exercise: BMR x 1.2
For individuals with light exercise: BMR x 1.375
For those with moderate exercise: BMR x 1.55
For very active individuals: BMR x 1.725
For extra active people: BMR x 1.9
This means that if the 27-year-old man in our example has little exercise, what he needs is 2411.14 calories. This is for him to maintain his weight. To lose weight, it should be lesser than 2411.14 calories per day.
How much weight will I lose if I burn 100 calories a day?
If one has to burn 100 calories per day for 30 days, that would be about 3,000 calories in a month. It is a popular fact that 1 pound of fat equals 3,500 calories. This equates to about 0.86 pounds lost in a month. In a year, it would be around 10 pounds lost.
Losing weight can be as simple as doing nothing and burning 100 calories per day. Or, one can also eat less and burn more. By burning 100 calories per day, this can amount to about 10 lbs. in a year.
Should one eat lesser than the usual, the weight loss can be more than 10 lbs.
But how can one burn the extra 100 calories per day? Here are a few simple steps:
Burn the 100 – Activities
One of the ways by which an individual can burn calories is to walk. One should know that 2,000 steps per day can roughly be around 1 mile. When translated to calories burned, this should be about 100 calories.
Another way is to walk your dog for a few more minutes. A 20-minute walk with your pet can help you lose weight in the long run.
You can also burn 100 calories for about 10 minutes of jogging. It can also be about 30 minutes of housekeeping. Or it can be biking for 13 minutes or so.
Dancing straight for 20 minutes can also make you lose an estimated 100 calories. Even washing the car can help one as well.
In summary, there are a lot of ways by which one can burn 100 calories. These are easy steps. There is no need for one to go to the gym or buy fancy gym equipment.
Burning 100 calories per day has never been this easy.
Burn the 100 – Food Intake
Aside from the most common activities, there is also food to think about.
One such example is on eating a high-fiber, whole-grain meal. This is common, especially during breakfast.
A piece of fruit instead of a cookie is also a habit one can adopt to cut down on calories. And instead of a regular soda, drink a diet soda instead.
And instead of cream sauce over pasta, one can cut down on calories by choosing red sauce instead.
A lot of ways can be done to cut down on calories. At the end of the day, losing weight by calorie-counting is a two-way consideration. One should look at the calories burned and the calories taken in. Without a balance of the two, losing weight will be hard.
What should my calorie burn goal be?
The calories that an individual can burn depend on weight, sex, and age. But as a standard rule, your calorie burn goal should be about 400 to 500 calories per day. This should be for at least five days per week.
Aside from weight, sex, and age, there is also a horde of other factors that should be considered. Males can also burn calories differently than females.
For example, if a 200-lb. male is given the same set of exercises as a 150-lb. female, the male will be able to burn more than the female will.
Everybody is different. This is the main reason why most professionals resort to a more personalized program. This is for them to be able to monitor the program. This is also for the trainer to be able to monitor the progress.
With constant monitoring, the fitness expert can identify certain things. This can include whether there is something that needs to be tweaked in the program.
Other Calorie Count Options
There are many fitness trackers in the market. One popular example is the Apple Watch. There are also others in the market, like Fitbit and Whoop.
All these can project the most important numbers to consider when losing weight. One such detail these apps provide is the number of calories that one has already burned for the day.
Aside from this detail, these apps are also able to provide one with other information. These include heart rates and other personal data.
While none of these apps are 100% accurate, they can get pretty close to the real thing.
Aside from these apps, there also exist online calculators. One can choose the workout, age, sex, and weight. The other detail that is needed is the duration of the exercise that was done.
By then, one would be given information on the calories that are burned.
How can I burn calories without exercise?
One can always burn calories without resorting to exercise. In fact, even while reading, one is already burning some. One is also burning calories, even while sleeping. In a nutshell, one's body can burn calories by doing anything and even without hitting the gym.
When one has decided on a conventional diet and a fitness program, the prospect can be exciting. But while exciting, this may be something that is hard to maintain.
For some, being consistent can be a choice. But there are others that can push through.
If you are one of the former, here are a few ways by which to burn calories without the need to exercise.
When cleaning the gutters, one can burn about 150 to 222 calories. This would be for about 30 minutes of cleaning. Gardening for half an hour can equate to about 135 to 200 calories as well.
For parents that have kids, playing with them can also be an activity that burns calories. It is a known fact that playing with kids moderately for 30 minutes lets one burn about 120 to 178 calories.
One can think of sedentary tasks like sitting at meetings. One would think these are a waste of precious time; one can still burn calories. Meetings of 30 minutes or more can burn anywhere from 49 to 72 calories.
Even standing in line burns calories. Thirty minutes of standing in line for your caffeine shot burns anywhere from 38 to 56 calories.
And for those who love to sleep, even sleeping burns calories. For sleeping 30 minutes, calories burned can be anywhere from 19 to 28.
As one should already know by now, the number of calories burned depends on a lot of factors. An individual of 185 pounds can burn more calories than somebody who weighs 120 pounds. Males also tend to burn more calories than females.
This is where the importance of a personalized program comes in. But should one resort to doing nothing and hope to burn calories, it is still possible.
Make use of the information above. While one can burn by merely breathing, one can lose weight faster. This is so when an individual goes through a proper diet.
So, go ahead.
Exercise.
Read.
Or sleep.
No matter what you do, you are burning calories anyway.