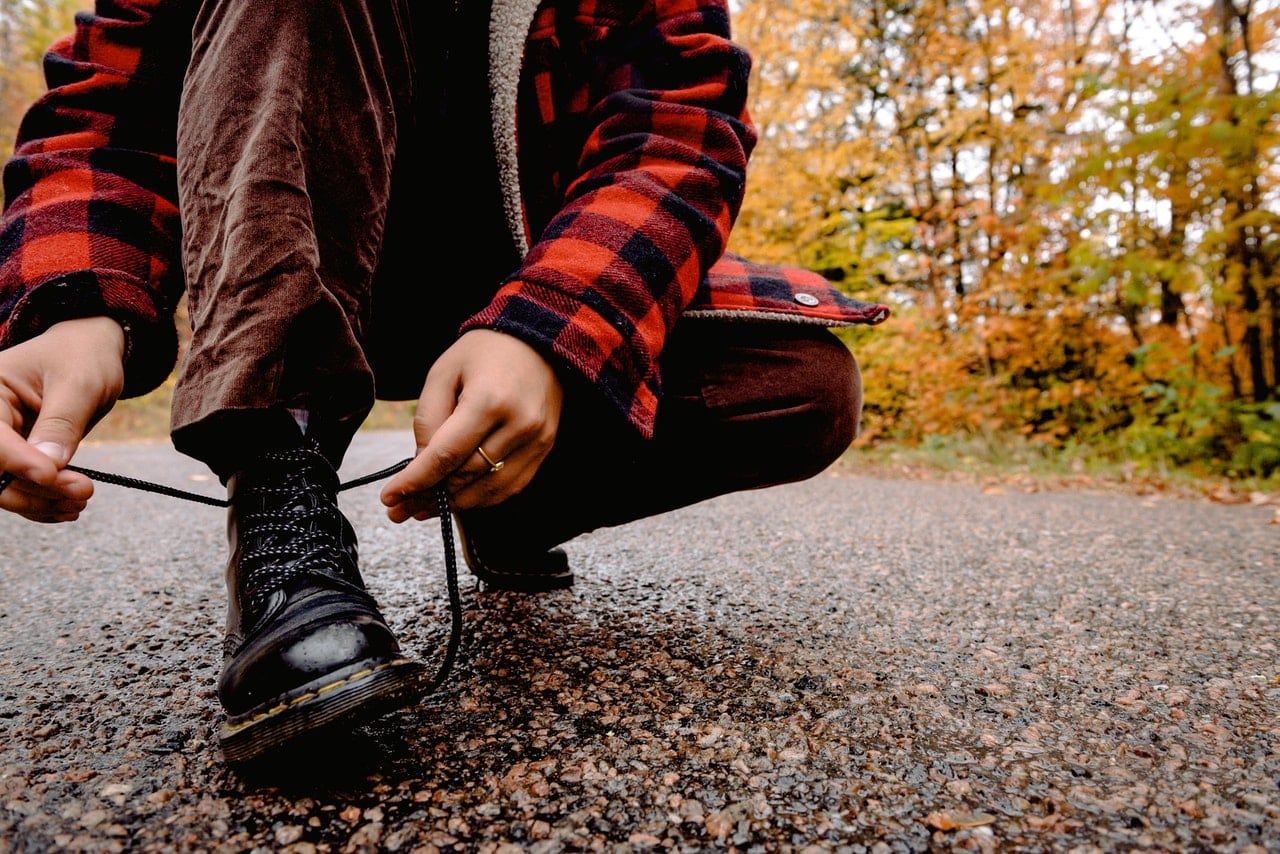 Depending on the size and the weight of the shoes you might have to pay 8 – 12 dollars for the postage. Distance is also a factor that adds to the cost, so it's better to check with your courier/post office what the rates are. They would also ask you if you want to have your parcels to be insured in case it is lost or damaged.
Online shopping has become a leisure activity that we all enjoy. You can browse through different times without having to walk for an hour. With the tip of your fingers, you can check out clothes, furniture, accessories, make-up, and more. It's very convenient, right?
The only downside to this is you cannot properly examine the product that you're buying. Also, there are times where you receive a damaged item because of shipment. That is why we cannot 100% go online since many of us still want to make sure that we only get the best quality products.
When it comes to shopping for shoes and clothes online, it can be difficult to estimate your size. Although stores provide a size chart, not fitting the garment results in error. Especially when it comes to shoes. There are moments that specific designs would have a unique sizing. You might be a size 8 for flipflops but you're only a size 7 for sneakers.
So, returning items or exchanging them is normal for online shopping. So, how much does it cost to ship shoes?
Shipping Cost of Shoes
You might encounter different rates depending on weight, size, and distance. You can find flat-rate boxes in the post office that you can use to mail back your shoes. It would usually cost 8 – 12 dollars depending on the weight and size. The best that you can do is contact your post office or look up the rates so you'll have an idea of how much you'll be paying.
Some online shops, have pre-arrangements that you'll just have to follow to return your order. But usually, the price of the return would be the same price for the shipping.
What is the cheapest way to ship a pair of shoes?
The cheapest way to ship shoes is to use priority mail or you can use your boxes when shipping multiple shoes. The original shoe box is only good for shipping lightweight shoes that are quite nearby.
If your keeping tabs on the latest trends in eCommerce, particularly in the fashion scene, you'll see that shoes are one of the most shipped products. But, even though it's common, shipping shoes can be a bit problematic. If you're a footwear retailer, the best way for you to overcome this is to find a cheaper alternative.
In finding the cheapest way to ship a pair of shoes, you need to first understand the factors involved in it. What are the challenges? What is the cheapest courier? What are the best ways to do this? There is no way for us to generalize the actual cost of shipping shoes because, as we mentioned before, several factors are affecting it.
One way to get a gist of the shipping prices is to compare the rates of different couriers. Also, get to know what limitations they might impose. Another thing that you should have is a trustworthy shipping solution provider. They will keep you updated with the discounts and seamlessly handling shipping automation.
Easy Shoe-Shipping 101
Before you go asking about the price of shipping, you should first know the best way to pack your goods. The packaging does not only make sure that the shoes will arrive in a condition, but it will also help you cut down on the cost.
Good thing most shoes are lightweight and sturdy. That is why it's easier to pack and is less likely to be damaged while in transit.
Packing Materials:
Shipping Box
Bubble Wrap
Packing Tape
Box Options
Different shoes require different boxes that is why you need to gauge what you need the most. Here are some that you could consider:
Cardboard boxes – use this when shipping several shoes in one order
Corrugated boxes – use this when shipping shoes over a long distance
Flat cardboard mailers and bubble mailers – use this for delicate shoes with buttons and embellishments
Guide to Packing Shoes
Now that everything is set, here's what you need to do.
Using paper, secure the shoe to keep them protected in transit. Place many pairs in the box if needed.
Make sure that the shipping box for the shoes is as small as possible. This is to make sure that it fits comfortably and you'll be able to save on cost. If there's excess space, fill it in with paper or any cushioning material.
You can include mailers like discount coupons, thank you notes, or receipts. Put them inside the box as well.
Seal the box with packaging tape. Make sure that you secure everything to keep the shoes safe.
Put the shipping label and make sure that it has the correct mailing address. If you're shipping internationally, make sure that customs information and harmonized codes are there.
Use a shipping service provider to know the estimated rates and choose the best one.
Schedule it for pick-up and once it is delivered, you're done!
How to choose the best rates?
Before you start shipping, knowing the different rates and services of each courier is important. From there, you'll have an idea of which is the cheapest but still provide the best service. If you have a friend who is also in the eCommerce industry, try consulting them as well. They might have some tips they can share with you that they've experienced before.
Yes, shipping shoes is not the most expensive. But it is still good to know which can help your business provide a good delivery service. Also, we've said it before, partnering with a shipping service provider is ideal. So, if still don't have one and you've been in this industry for some time, get one. It's a game-changer!
How do I ship shoes in a box?
To make sure that the shoes and the original shoe box arrive at your customer in a good condition, double-box it. With this, you don't only secure the shoes, you also secure the original box.
Whether you're a long-time shoe collector or not, you would always prefer to have the shoe that you bought in its original box, right? If the box is not there, the experience of unboxing a brand-new shoe is not complete. Unfortunately, some people would cut corners to save on shipping costs. There's nothing worse than receiving a pair of shoes in a plastic bag or a smaller box that could potentially damage the shoes while in transit. If ever the time comes that you may need to ship shoes in the future. So, here are some tips that you need to remember.
Make sure to double box
This is should be your rule of thumb. When shipping shoes, you should not use the original box as the transit box. Place the shoes in the original box then put them into a bigger box. If you are shipping multiple shoes, then you can combine them in the box. Many, as we mentioned before, want to get the whole package, shoes and original shoe box, in perfect conditions. So, if you use the original box then seal it and attach the waybill, how do you think it will look like when the customer receives it?
To avoid any unwanted damages, put it in another box and seal it properly. Your customer will be satisfied once he/she opens the package.
USPS – Cheapest option you can get
The United States Postal system now has a Priority Mail Shoebox to make it easier for those who plan to ship shoes in their original box. This service is free, simple, and is customized for shoes and footwear. There's already a lot of retailers who's been using this. Also, you can order this in bulks online.
The only thing that you need to do is place the shoes in the original box and put it in the Priority Mail Shoebox. The box has a size of 7-1/2 x 5-1/8 x 14-3.8 inches. It can fit a shoebox ranging from a women's size 5 to a men's size 13. Take note that this service is not a flat rate. So, the shipping cost depends on the weight of the parcel and the delivery address.
This is an ideal choice if you plan to send the shoes as a gift or if you're a seller.
Custom Packaging
If you don't want to use the earlier option, you can make a customized box. What you need to do is to secure the shoes in their original box and place them inside a larger box. Then, fill it up with some packaging paper to prevent the shoes from moving. This is best if you have multiple boxes to ship since you'll have less space to fill up. After, seal it up neatly. You have to make sure that it is securely packages and clan.
People who have been in this field for some time also advise securing the shoe in bubble wrap before placing it inside the original shoebox if it has some ornaments and a sharp heel. This will stop the shoes from scratching each other.
If you do these steps, we assure you that nothing will go wrong. Pro tip: it is better to go overboard with the bubble wrap than use a small amount of it. As a customer, you'll know that the seller made an effort to make sure that the shoes arrive in mint condition.
How can I lower my shipping costs?
Shipping costs can be lowered depending on the value of the variables. If you cannot adjust the value of the variable look for other solutions like contacting suppliers, getting free shipping, and more.
Shipping costs can be a pain especially if your items are heavy or bulky. It's always ideal to maximize the space that you can utilize but irregular objects are proven to be a headache. It's going to be a jigsaw puzzle and figuring out how to fit everything in one box can take some time. Luckily, shoes, given that they're in their original box, are fairly easy to manage.
The shipping cost can either make or break your business. If people see that your shipping fee is more expensive than the product they're buying, they'll leave. So, how do you make sure that you're shipping for less but not losing profit?
Tips on Lowering Shipping Fees
Partner with a good shipping company
As we mentioned before, partnering with a good shipping company will help you acquire the best deals. Easyship is one of the best you can find. They give you access to more than 250 couriers and offer up to 70 percent discount on shipping rates.
Coordinate with the supplier
Coordinating with suppliers to directly ship the product to you using their shipping account has proven to be cost-efficient. This will not only help you increase your shipping quantity but you'll also get cheaper shipping rates.
Negotiate with different suppliers
Since couriers have their unique way of pricing, you need to check with each and get the best deal possible. If you'll be shipping a lot, you can negotiate for a lower price and after comparing, go with the one that suits your business well.
Free packaging is the best
If it's free, don't waste it, use it. You'll be able to save up on the cost of packaging materials if you're using the free ones provided by the courier. Sometimes, customized packaging is charged more if it exceeds the size regulation of the courier. So, to be safe, it's best to use what they provide.
Don't use too many couriers
If you're a newbie, this is okay since you're still testing out the waters. But once you find the perfect match for your need, stick to it. The lesser you ship, the lesser you can bargain with the fees. So make sure to concentrate your deliveries to one or two couriers if possible.