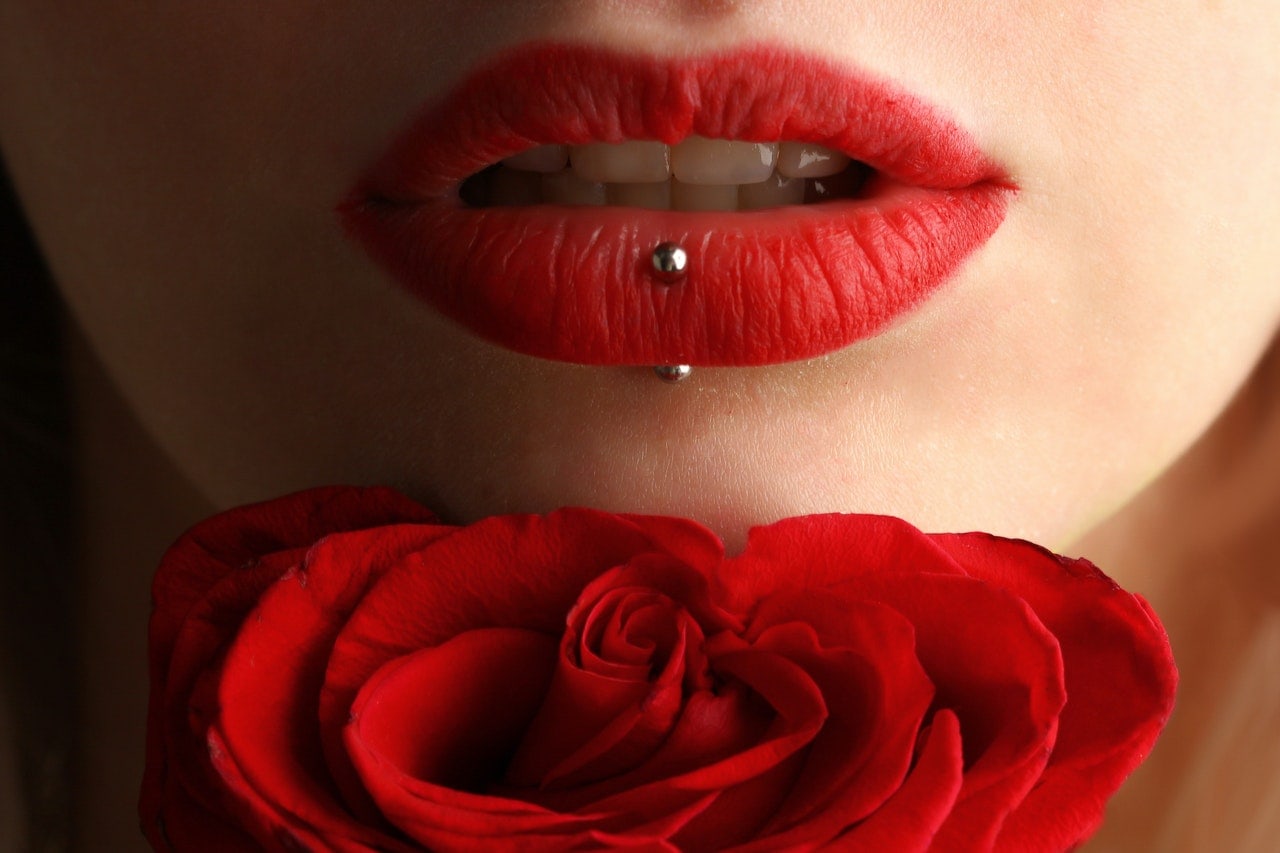 Red symbolizes femininity. It also represents a powerful and daring woman. When men tried to strip women of these rights, women wore red lipstick to public events. In the past decades, red lipstick represented dubious and impolite. For some cultures, it may even represent a sexually immoral woman. But to date, there is no longer anything trashy about red lipsticks. In fact, it looks lovely. And yes, it makes one look more powerful, daring, and sexy.
In the early 20th century, women supporting the suffrage movement went on a march. They went past the New York Salon of Elizabeth Arden.
The owner of Elizabeth Arden was famous for being a supporter of women's rights. At the time, she made herself aligned to the cause. She gave out bright red lipsticks to the women marching on the streets.
The suffrage leaders, at the time, loved red lipstick. They love the color for its power to shock men.
This led the marchers and protesters to don the red color. It was then that they adopted the red lipstick as a sign of rebellion. It was a sign of liberation.
Red is perfect. In fact, nothing could be perfect than this red lipstick. It is powerful, and it is the ideal symbol for a female.
In the past centuries, red-colored lipsticks meant many things. In ancient Egypt, it was something that was used by the elites. In ancient Greece, red lipstick was being used by prostitutes.
In Hollywood, in previous decades, red lipstick was a symbol of glamor.
Before its popularity in the 20th century, red lipstick means something else. It was associated with everything negative. It was related to dubious women; Then red was for the sexually immoral. It was even something that they associated with the devil.
In the Dark Ages, when one wears red lipstick, it was believed that that woman commingles with the devil. It was frightening!
The protesters used red lipstick to symbolize liberation. And the international community followed suit.
Women's rights were something that the world was fighting for. It spread across Europe and New Zealand. It also spread across Australia.
At the time, even the British and the Americans would share tactics. They shared details on marches they organized. They also shared details on hunger strikes as well as the more aggressive events.
And this harmony extended up until their use of makeup.
The American protesters extended their influences to other parts of the globe. Even the British suffragette leader Ms. Pankhurst went on to use red lipstick. This even helped with the spread of the gesture among activists all over the planet.
Yes, the red lipstick was a symbol of liberation during this time. But note that at the time, lipstick was also something that women were trying to normalize.
During this time, women were also trying to get rid of corsets in favor of brassieres. It was the time when women were trying to get out of the box. It was the time when women were fighting to create their space in society.
During World War II, red lipstick made its next appearance. It was a widespread belief at the time that Hitler hated red lipstick. In Allied countries, it was something that was a symbol of patriotism. It was making a statement against the ideals of fascism.
And at the time when taxes on lipstick was sky-high, women started to use beet juice to stain their lips red.
At the time, men went off to war to fight. Women, at the time, filled in their roles back home. These are roles that men would be doing had they not gone to war.
At the time, when entering the office, they would wear their lips red. This was a show of resilience amidst the conflict at the time.
This was a fight for normalcy at the time. And it also allowed for women to keep their identities before the war started.
During the war in 1941, red lipstick was something that they required women to wear when joining the US Army.
Makeup brands jumped on the bandwagon. Even Elizabeth Arden concocted a Victory Red line of red lipstick. There was also the existence of Regimental Red by Helena Rubenstein.
But it was Elizabeth Arden who the US government finally asked. She was cordially asked to come up with a lip and nail color. This is something that should be created for women in service.
It was then that the Montezuma Red was finally created. It was something that could match and accentuate the women's uniform in service.
Wearing red lipstick during this time was something you do to lift your self-esteem. It was something you use to show your resilience and display that strong female power.
Post World War II, the red lipstick is at it again. Hollywood actresses like Elizabeth Taylor catapulted the red lipstick to its current popularity. It was something that they wore to show glamor and confidence.
As of this time, there are other protest symbols for women's empowerment. These include the pink pussy that was popular in 2017 during the Women's March. The habit from the Handmaid's Tale was also something they used a lot when fighting for women's causes.
But, despite the glamor, it shows now, red lipstick still comes with enough symbolism.
In 2015, a viral photo of a Macedonian woman kissing an officer's riot shield made waves worldwide. The woman's kiss left a red kiss mark on the officer's shield during the anti-government protests.
In 2018 Nicaragua, both men and women wore red lipstick to call out for the release of some protesters.
In December of last year, almost 10,000 women in Chile hit the streets. They were with black blindfolds and lips painted red. This was to denounce the sexual violence prevalent in the country.
It was like the suffrage movement all over again, all over the world. Protesters again tapped into the power of the red lipstick.
It appears as the red lipstick will never be something of beauty, class, and glamor.
The red lipstick will always be a woman's show of her power.
Does wearing red lipstick make you more attractive?
Studies show that red lips can make the wearer look a few years younger. Red lips also make one look more attractive.
Putting on red lipstick is a classic. It was something that women in the past and present go to most of the time. But is there any other reason why red is so popular?
Here's an explanation.
Let us group women, into two categories. The first group is women who wear red lipstick for special occasions. The other group would be women who love red so much they want to wear it every day.
But recent researches and studies show some more proof why women love red. These studies show why red is the best option when it comes to the color of your lipstick. And these would show why they could be something you need to wear every day.
This is because the color red has more effect than just making your lips stand out. Red lips can make women more confident. Women feel sexier with red lips. And finally, red lips make women feel youthful.
We said it before, and we will repeat it. Red lips make women look younger. They make women look more attractive.
This is because as we grow older, our eyes, lips, and eyebrows become paler. And this is where the red lipstick comes in.
When you introduce a red tint to the otherwise pale features, it provides a striking hue to the face. It brings about a color that would flatter the overall complexion. It brings to the core a healthy tint to the face.
Other studies back this research up. In fact, further studies and researches found that red lips can be a signal for biological sex. This is thus making women feel sexier.
Consider this.
If a woman is turned on, blood usually rushes to the lips. This gives the woman's lips a rosy shade. This signals youthfulness and fertility. This also brings to mind general good health to males that are potential mating partners.
And yes, we understand we no longer live in the Stone Age. But it appears that the instinct is still there. This is because we still react the same way to red lips as we did thousands of years ago.
And if that is not enough reason, perhaps this would be able to convince you finally. Wearing red lips make women appear more competent in the office.
Some studies show women with bolder makeup appear more confident at work. They seem to be more in control of their jobs than the women who don't wear makeup to work.
So, there it is. If science says so, then it must be true.
Red lips and their effects on women are actually backed by science.
And we know, when it's a statement made by science, there is no arguing its legitimacy.
Do guys find red lipstick attractive?
Guys don't tell you they like you with red lips. In fact, only a few guys in the world would admit liking their women with makeup on. Believe it or not, but men get attracted to women who wear lipstick. In general, red is the one they are most attracted to.
Guys would always say they like the most natural-looking women only. This leads women into toning down when it comes to their makeup. Sometimes even, women would go ahead without makeup on.
But ladies, remember. One of the most important roles of makeup is to enhance and highlight your features.
And so, if you are going out on a date night, how would you do your makeup? There should be makeup to highlight your features. At the same time, the makeup should never be over the top.
Most women would even scrap off the red lipstick in favor of something light. This is because red has an image of being too high maintenance. And women don't like that.
It turns out that these are merely assumptions.
Most guys would like you with your lipstick on. Men think that lipstick on a woman makes the woman look sophisticated and beautiful. It does not matter whether it is pink or red. But as long as there is lipstick, the woman becomes more attractive.
We know your average guy may not admit to it right now. They may even have strong opinions against lip colors. But studies have shown that men get attracted to lipstick. And when it comes to the colors, red is the color they get attracted to the most.
During the study, researchers observed 50 men that viewed photos of women. These women were with lipstick on. Some photos were of women with red lipstick and pink lipstick. There were also a few photos of women with no lipstick at all.
The male respondents spent more time looking at women wearing red lipstick than those that don't. Men spent an average of about 7.3 seconds staring at those with red lipstick. The male respondents stared an average of 6.7 seconds at the pink-lipped photos.
And for those without lipstick, the men stared an average of 2.2 seconds.
In another study, it was also found that men tip 50% more than waitresses that wear red lipstick. The waitresses with brown, pink, and no lipstick were, in total, tipped about 30%. This is 20% lower than the waitresses who wore their lips red.
The study was fully conducted in France, a country where tipping is optional.
When the men were finally asked about their tipping habits, there is a common response. And that response is that they find the red-lipped women more attractive than the others.
This means to say that men notice the lipstick.
Lipsticks are bright and bold. They highlight your most sexy features.
And for sure, a bright red lip would attract men from everywhere.
So, go ahead.
Put on that red lipstick. And be ready to turn heads.