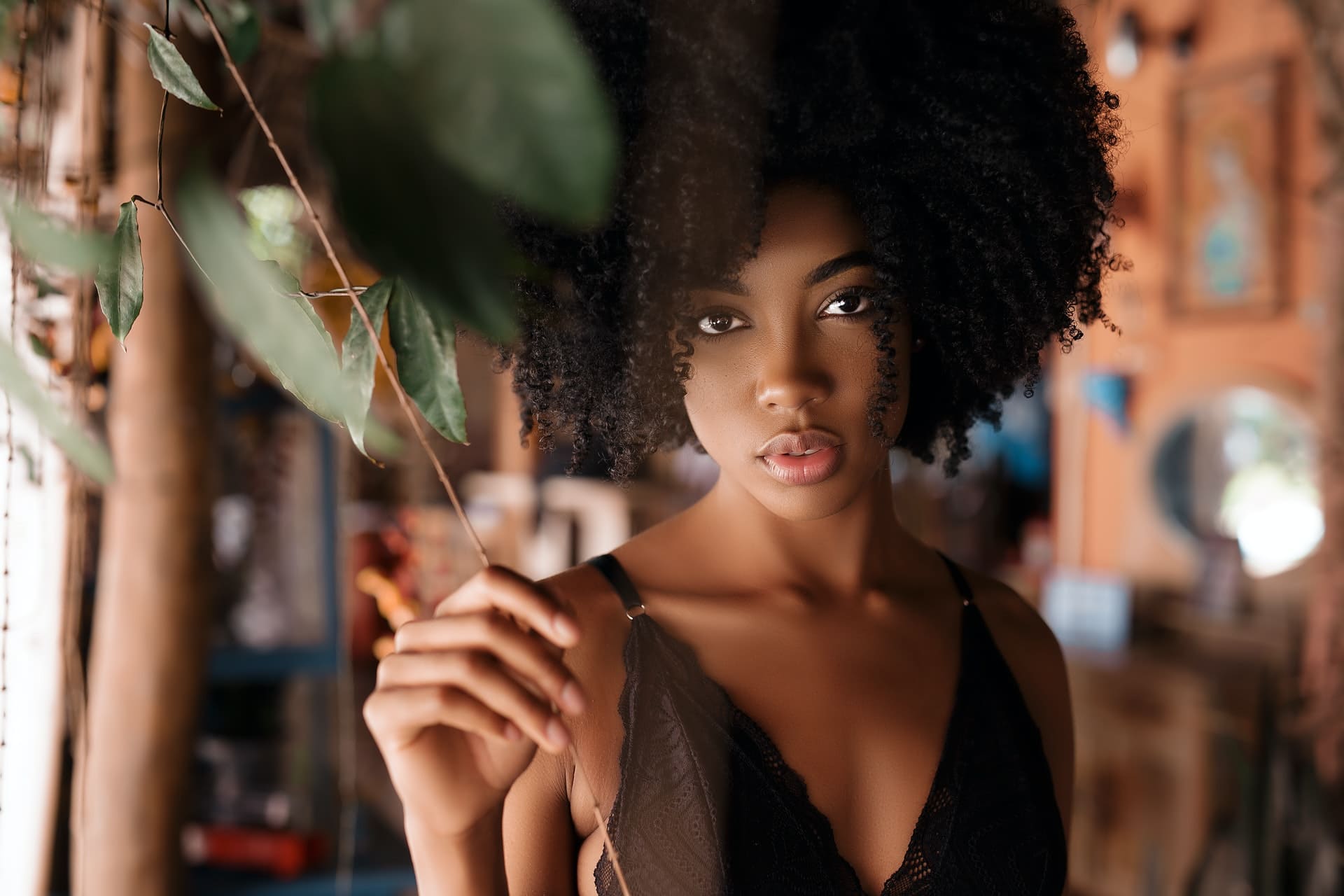 The main purpose of a model is to endorse, showcase, or sell the products that they're using. The most common types of models are commercial models and fashion models. A commercial model's main goal is to recommend the product/service of their clients. We see them in print, digital, television, and retail. But, fashion models are those who we see walking the runway during fashion week. Among all the types of models, fashion models are the hardest category to qualify. But they receive the highest pay.
The process of choosing fashion models depends on the vision of the designer. Based on the standards of the show, they select models who will walk it. Sometimes, you'll notice that those models do not meet your standard of beauty. You'll ask, why was she selected to model for that brand? Doesn't she look plain? Why is it in that in the Victoria Secret fashion show all the models are gorgeous but in this show they're not that much?
Fashion models are like mannequins where designers hang their work. That is why designers tend to hire models that look plain. In the catwalk, people do not look at the models because the reason they came is the clothes. The models are there to show the people how the fabric flows in the body. How the outfit looks from different angles.
Fashion models are not ugly nor weird. They are unique and beautiful. Did you know that the more unique you look, the higher the chance that you'll get noticed by modeling agents? Fashion models all have a niche that they belong to. And designers use them to showcase their creativity and talent.
What facial features do models have?
The modeling industry has a very large coverage. This is because every product needs endorsements and the best way to do that is to have an advertisement. Each industry requires a certain look and certain models to market their products. They have different aesthetics, target markets, and feel.
Beauty Industry
It is one of the harshest industries to compete in. As far as famous make-up brands say there are specific qualities that you should have. High cheekbones defined jawlines, and full pink lips are a must. Models in this industry are quite young, attractive, and flawless.
Fashion Industry
Models in the fashion industry look less of a man and more of an ethereal being. They are the stereotypical look of beautiful. Although, in high fashion, it is quite the opposite. Some high-end brands look for models of distinct and unique facial features.
Food Industry
In this industry, brands go for models that are beautiful and young. Also, those with full lips, bright eyes, arched eyebrows, and high cheekbones. For fast-food giant McDonald's, they go for models that appeal to the public. Those who have average features and look ordinary.
Electronics Industry
The looks of the models in this industry vary depending on the product. While some go for average-looking models' others go for above average. But usual the over-all look is an adult who is quite attractive, responsible, and relatable.
What body type do most models have?
When you picture the figure of a model the first thing that pops in your mind is tall and skinny. You'll picture Gigi Hadid, Naomi Campbell, Heidi Klum, and Kendal Jenner. But the modeling industry is not only about editorial models, it has a lot of variety.
There is no standard figure for a model to have. Yes, for editorial models you have to be slim and tall. But the modeling industry is big enough to accommodate different body types. You need to know where you fit and strive from there.
Here are different types of models and their required body shape:
Editorial Models
Editorial models are those we see in magazines like Vogue and Harper's Bazaar. They model for high-end fashion brands like Prada, Gucci, Marc Jacobs, and more. Models in this category are at least 5 feet, 9 inches tall, and slim. 33 inches around the bust, 23 inches around the waist, and 33 inches around the hips are their usual numbers.
Runway Models
Runway models are those who we see during fashion week. Models in this field need to be around 5 feet, 9 inches, and more. They need to measure around 34 inches around the bust, 23 inches around the waist, and 34 inches around the hips. During the selection process, the designers choose models that will fit their collection. They never make the clothes to fit the models.
Commercial Models
Among all the types of models, commercial models are the most assorted. They don't look at the size, age, or height. They need to fit the requirements the brand needs. You'll see them almost everywhere except in high-fashion.
Plus-size Models
As the modeling industry continues to diversify, plus-size models have become essential. The usual size of a plus-size model is twelve. A size twelve is not that big but in the modeling world, it can be.
Petite Models
Petite models are smaller compared to runway models. They have an average height of 5 feet, 7 inches tall or shorter. Usually, petite models work as lingerie, swimsuit, foot, and hand models.
Glamour Models
Glamour models are curvier than editorial models. They work as swimsuit and lingerie models. Also, they do more appealing poses than fashion models.
Fitness Models
These kinds of models have an athletic body. Some of them are athletes that transitioned into modeling or model on the side.
Fit Models
Fit models are models who fit clothes while designers are making them. They use different sizes of fit models to measure their garments and see the over-all look. If you can maintain your size, it does not matter what you look like or how tall you are, you'll have a chance as a fit model.
Catalog Models
Compared to editorial models, catalog models need to look more human with a few upgrades. They have to have a beautiful smile, healthy hair, and flawless skin. They need to have the look which can appeal to the target market.
Do models have to be pretty?
There is more to being a model than face value. You should have a distinct look that makes you stand out. Like a certain beauty mark or dimples, something that set's you apart. Generally, to qualify to be a model, you need to be tall, 5 feet 7 inches the least. But there are some exceptions to that. You need to know what kind of model you want to be.
Varying requirements are depending on the type of model. Sometimes personality is more important than the figure. What type of model are you going for? You need to have a definite answer to that first. Do you want to model for Vogue? Do you want to walk the runway? Do you want to be a brand endorser?
Why do models have to be so skinny?
We've heard a lot of stories about the modeling industry. Girls starving themselves to fit the clothes. Women fainting on a regular basis. The infamous size zero. If you're interested in the modeling industry, you'll notice that almost every models are skinny. Why is it like that?
Designers believe that clothing looks better on slim models. What they do is they send catwalk samples in small size and the models need to fit in them. Designers will not adjust their designs based on the size of the model.
In fashion shows, designers want to highlight their creations. For that to happen the clothes need to drape and flow in a beautiful way. And to accommodate that they need models to be tall and skinny.
Some models practice a healthier way of losing weight. They limit their sugar intake and hit the gym many times a day. Some have a personal trainer, a customized meal plan, and a nutritionist to tell them what to eat.
While others try to lose weight in a healthier way, most models would go for extremes to keep the weight off. Some would abandon solid food and would only consume liquids. Others go as far as eating one apple a day.
Unfortunately, behind all the glitz and glam of the runway, many models are suffering. Most of them have eating disorders and the industry encourages them to stay skinny. Although many efforts are being done to solve this issue, the industry still has a long way to go.
Why do models not smile?
Fashion models have very expensive smiles. In fashion week, you'll never see them break a grin while walking the runway. What's the reason though?
Let's rewind to the mid-20th century. In this era, fashion models have long been practicing the no smile look. They give off a look which translates, I'm better than you. They are suggesting that with the clothes that I'm wearing I'm superior to you. Smiling makes you look like you're greeting a friend. And models don't want to show that.
Models need to exude confidence. They must look unwavering, and calm. They should have full control over their body and facial expression. They are models and their job is to portray the designer's personality as shown in their clothes. If the they pull off a smile or show a bit of personality, it can come off as a destruction from the star of the show. Models are like vessels used to transport the designs in the runway.
In fashion shows, what the people critics are the designers and their works. It's not the models who walk the show. They should not create an opportunity for interaction. They should not smile at the audience. By not smiling, they raise their status, showcase indifference, and depicts self-control.
Another reason why models do not smile is that they'll look like their mocking the designers. Fashion shows are about showcasing innovation. Models need to strut down the runway without smiling while wearing something over-the-top. By not smiling they show their confidence with the designer and the garments they have on. Even the most ridiculous looking outfit can look fashionable if you see it on a confident model.
How do models walk?
Runway models take pride in their walks. It takes time and effort to perfect. Not all editorial models can walk as elegant and as beautiful as runway models. For them, their walk is an art that they strive to perfect.
Want to walk like a model? Try following these simple steps.
Step 1: Bend your neck down a little bit so your chin is somewhat lower. You would want the audience to have access to your face. To compensate with the height added by the runway, bending your neck down a little bit would do the trick.
Step 2: Don't smile and have your lips pressed together in a relaxed manner. The number one rule in modeling is to not divert the attention of the audience from the clothes.
Step 3: Fix your gaze ahead. Stay focused and don't look around. Look at something that can give you focus.
Step 4: Straighten your back and make sure that your posture is correct.
Step 5: Imagine that there is a straight line on the floor. Take long steps and walk with one foot in front of the other. This will allow your hips to sway like how models do.
Step 6: Keep your arms hanging from your sides relaxed. No need to swing it while you walk. Let them hang and swing only a bit. This will give you a composed look as you walk. Also, keep your hands relaxed and your fingers not pressed together.

Step 7: Use your heels while practicing. In most catwalks, a pair of high heels is a staple. If you're not used to wearing one start practicing as you practice your walk. This would take some time to get used to.
Step 8: Play some music and practice walking along its rhythm. As you hear the beat think of the attitude that you want to project. Grab your heels and practice walking with consistency and rhythm. Also, be sure to sustain that expression while you walk.
Step 9: When you get to the end of the catwalk, strike a pose. Put your hands on your hips and lean opposite from that hand. This is the only time when you can break your concentration and look towards the audience.