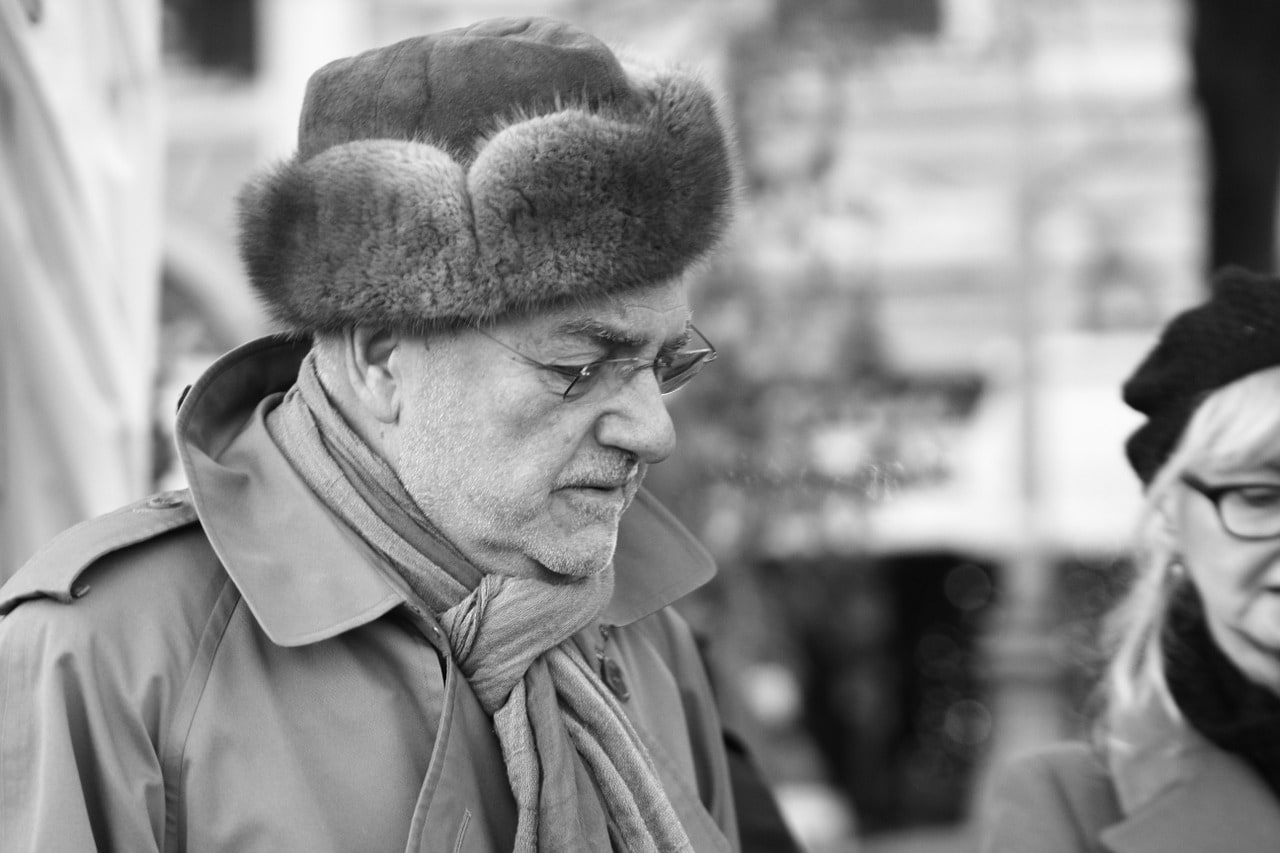 Globally, the most recognized Russian hat is called ushanka. It is a thick and warm hat that has ear flaps. It started in the 17th century when treukh was invented.
Nobody knows winter better than the Russians. Because of this, there sure do know how to dress warmly when the cold bites. Particularly, there are very good at producing winter headgears that will surely turn the temperature down.
Have you ever worn an authentic Russian hat? If you have yet to experience wearing one, here's what you need to know. Shapka is the term used for a warm winter hat in Russia. This hat is very essential when it comes to a Russian winter outfit. Not only that, shapkas in Russia come in a variety of materials, styles, and designs that it's almost limitless.
Amongst all the endless types of shapkas, the most popular is called Ushanka. It is made to be thick and warm with an attached earflap. The design of this hat dates back to the 17th century when someone invented treukh.
What is a treukh?
A treukh is a round fur hat that is commonly made of sheepskin. It has a wide flap at the back that serves to cover the neck reaching all the way until the shoulders. Also, there are two smaller earflaps at the sides. To add more protection for the cold, there are straps in the earflaps so they can tie them under their chin.
Are you familiar with Russian geography? If you are, you'll know that in the central and northern part of Russia, winters are colder and more damped. That is why treukh are more popular in these areas. Isn't Siberia colder than Moscow? If you've experienced winter in both regions, then you'll know which winter is harsher. In Siberia, yes, the temperatures are indeed low. But, the place has low humidity making it easier to bear and less chilly.
What is the origin of Ushanka?
The look of the modern ushanka was only developed recently. After the 1917 Bolshevik revolution, some units of the White Army who fought for the Tzar were given practical hats called Norvezhka, which literally translate as Norwegian.
As implied by the name, the said design was made by the Norwegian conquerors of the North. The main difference of this hat from treukh is that the earflaps are longer. Also, it can be tied under the chin for an added warmth. If the weather is not too cold, they can tie the ear flaps on the top of the head to get it out of the way. After the proven usefulness of this design, it was soon borrowed by the Red Army as well.
During World War II, all the fur factories were demanded to only make ushanka as needed by the Red Army. Several Russian uniform agencies still use ushankas to date. It is now in different color schemes such as black for the Navy and grey for the police. For extra decorum, the military uniform dress code requires ear flaps to be tied at the top.
After its success in the military, ushankas made its way to the runway. Soviet hatters would own at least one such hat made of fur, beaver skin, deerskin, and materials of a similar kind.
Are Ushankas Stylish?
Ushankas has evolved from a functional headgear to being a cultural icon and an emerging trend in the fashion industry. They have become an exquisite accessory that gives a classy and luxurious vibe.
When you look at an ushanka, do you think is for the ladies only? It is a known fact that back when ushankas were conceptualized, the majority of its wearer are men. But, most of the male population says that this hat is reserve for ladies. If you believe this, then go back to the origin and look who used it the most back in the days.
How did ushankas become a global trend?
During the rule of the Soviet Union, trading is not an option for anyone. That is why this amazing kind of hat was kept in their borders for years. However, in 1991, when the Soviet Union collapsed, the doors were opened and Russian ushankas were heavily exported especially to the US.
Today, you'll see them worn by famous celebrities, actors, and models. Additionally, it recently busted into the fashion scene in some unparalleled ways. Rapper, Jay-Z sported an ushanka during the inauguration of Former President Obama. Also, the Brooklyn Nets wore this Russian hat for a photoshoot with GQ. In the 2013 New York Fashion Week, a variety of ushankas were featured. Because of this, ushankas have gain popularity in the fashion scene. It soon became a must-have for the cold winter days.
Due to the popularity of ushanka hats in the fashion scene, it created a high demand for high-quality Russian-made hats, especially in New York City. If you need a stylish hat that will keep you warm during winter, then make sure you have one of these.
Differentiating authentic fur from faux fur
One of the best places to check if it's real or faux is at the label. Check the brand and research whether they use faux or real fur. Once you know the nature of the brand, it's easier to navigate if you want the real deal.
Another thing that you can do is by touching the product. Real fur is softer by nature and faux fur is a lot coarser than the other. Also, you can check the backing of the fur itself. Real fur materials will resemble smooth suede leather.
If you still want to further check if what you bought is legit, try cutting some of the furs from less visible areas. If it burns easily and melt into a clump and smells like plastic, then that is faux. If it's real, once you burn it, you'll get a distinctive burnt hair smell.
Are trapper hats cool?
Trapper hats are the coolest headgear you can sport during winter. It is one of the warmest and coziest winter apparel that you can pair with your winter outfit.
What is a tapper hat? Like ushankas, it has a fur flap that covers the ears as well as the forehead. Not only that, it will keep your head, ears, and neck cozy and warm. If you love vintage outfits, this is a perfect piece to add to your wardrobe.
If you aiming to buy a tapered hat, don't be shocked if you're overwhelmed with the variety of choices. One of the things that you need to remember is that it needs to look good on you. Also, it needs to be made with sturdy materials that can withstand the harsh winter when you go out. That is why we made a list of some of the best tapper hats out there.
City Hunter W300 Premium Wool Solid Trapper Hats – Multi Colors
This tapper hat is made from 100% wool and faux fur trims. It's available in different colors including red, brown, dark navy, and black. Also, it only has one size and can fit those with 21 – 24 inches head circumference.
Wool is one of the best heat-preserving materials. That is why this hat will keep you warm and cozy despite the cold. So, if you're in the market looking for one of the warmest tapper hats, you should not miss this. While the wool keeps you warm, the inner fleece lining will add extra comfort. Moreover, it has a lining sweatband that prevents moisture a bay keeping your head dry and cool all the time. That is why when the temperature suddenly rises, you'll not feel hot. Additionally, the sweatband lining prevents your forehead from rubbing against the fabric. So, if you have sensitive skin, it won't be a problem.
If you're looking for a colorful accessory to brighten up your winter outfit, this will do the trick. It has a variety of designs, colors, and patterns, that you'll not have a problem choosing.
SIGGI Unisex 100% Rabbit Fur Trapper Hat Ushanka Russian Nylon Shell Windproof
The body of the hat is made with 100% nylon while the lining is made of 100% polyester. The fur parts are made with 100% authentic rabbit fur. It's available in 7 colors including, brown, olive, navy, and black. The hats also come with a matching mast that is 100% cotton.
Even though the hat is made of high-quality sturdy materials, comfort was not sacrificed. Because of the high-quality nylon material, this hat is very durable and is windproof. Of course, the fur part will keep your head extremely cozy and warm during the cold winter. Furthermore, because the fur is thick, it helps catch the snow and prevents it from going to your eyes. As for the ear flaps, it's long and it has buttons for when you want to remove the flap.
If you decide to buy one, don't be alarmed if it starts to shed. It natural for real rabbit fur to do that and will stop after a few days.
UGG Women's Toscana Long Pile Trapper
This hat is made of 100% leather with a shearling lining. It's available in two colors, black and gray. Although it's available in only one size, it fits a head circumference of 21 – 23 inches.
The shearling lining is crafted from the authentic dyed lamb shearling from Turkey. That is why it is made from premium quality materials. It is one of the most functional and versatile tapper hats for women in the market. Additionally, it comes with a thick layer of faux fur keeping it warm and cozy. Not only that, it's super lightweight and comfy to wear. It is also insulated with its signature sheepskin and a luxurious long pile of Toscana fur. As for the earflaps, it is super long and will keep you warm.
Men's Fur Trapper Hat – Winter Real Raccoon Fur Cap Fox Fur Genuine Leather Russia Aviator Hats
This hat features 100% polyester on the shell and 100% faux fur for all the fur strips. They have two types of furs you can choose from including raccoon fox fur and silver fox fur. This is available in 1 size and can fit a head circumference of 21 – 24 inches.
If you're looking for a tapper hat made of the finest quality material, try this. It's durable and can withstand several winter seasons. Besides, it has a windproof and water-resistant polyester material that will keep you dry, warm, and out of the wind amidst the harsh temperature. They're also a polyester lining that can wick moisture away keeping your head dry and cool.
While it only comes in one size, it can fit a large range of head circumference thanks to the toggle inside the hat. The toggle is elastic so you don't have to worry about the snugness of the fit. As for the earflaps, you can wear them either button up or down. Furthermore, it will keep your face and chin warm during freezing days.
Zavelio Shearling Sheepskin Leather Aviator Russian Ushanka Trapper Winter Fur Hat
This hat is made of 100% leather shell with 100% authentic Shearling sheepskin fur. This design is available in a variety of colors including tan, black, and brown. It also comes in a wide range of sizes including small to double extra-large.
Because of the leather shell, the hat is water-resistant and windproof. Furthermore, the addition of the thick layer of authentic sheepskin fur will keep you warm and cozy during the days. The earflap together with the crown of the hat is big and long enough to protect your forehead, ears, and neck. Aside from this, this hat is made to repel moisture keeping your head comfy and dry. Even though the hat is thick, you won't feel the weight. Since it's lightweight, even if you wear it for the whole day, your neck will not hurt.
Another thing to love about this hat is the smooth and silky finishing. If you're looking for a tapper hat that lasts long but still keeps its good condition then, try this. It ages perfectly over time regardless of how many times you wear it.