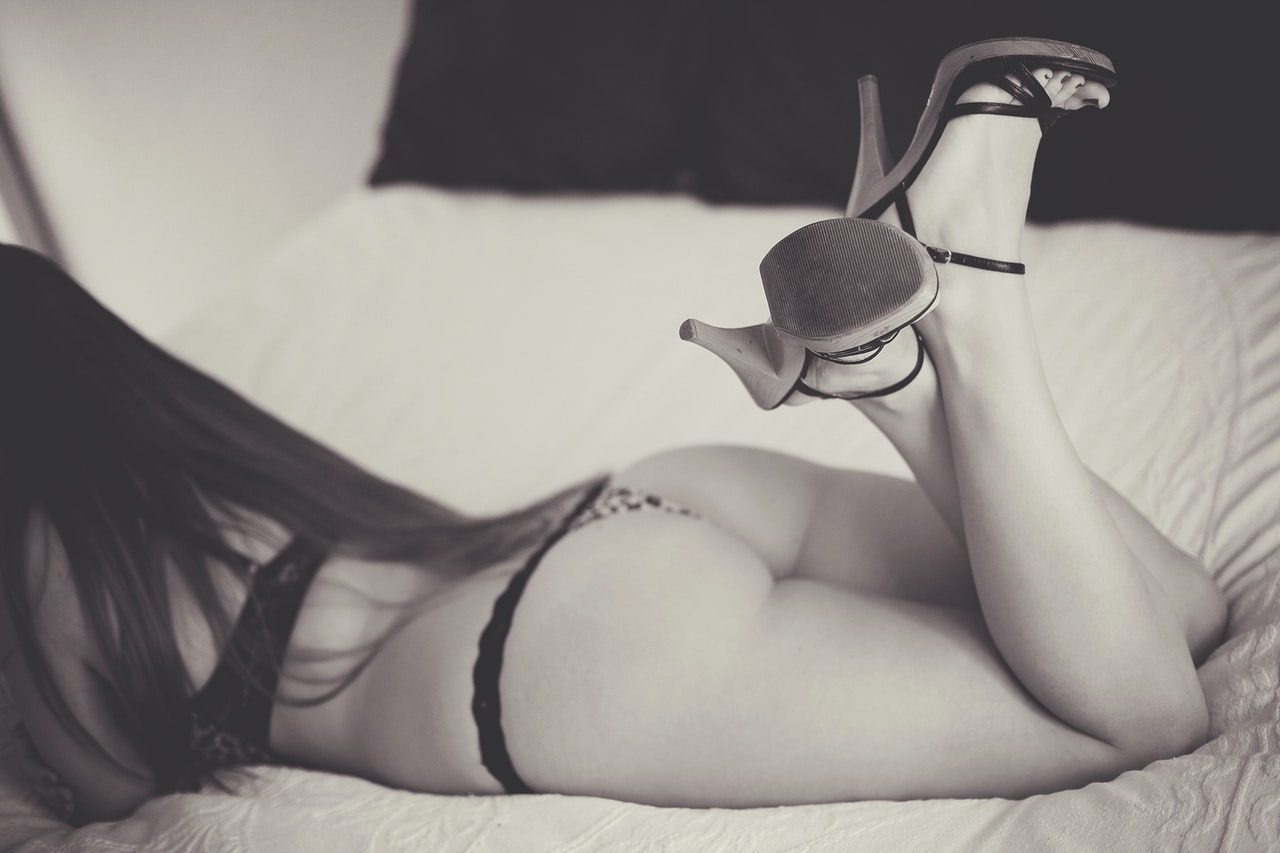 In the past, women's underwear, as we see them now does not yet exist. There was underwear in the past. But these looked different than the ones we have now. It was only during the 1930s when this started to be used. In fact, the first mention of the word "briefs" was only in 1935. This was something found in a Sears catalog.
One of the common questions that always comes up is when women started to wear underwear. In the beginning, did they? Or didn't they?
Did women feel naked without underwear?
The earliest documentation of women wearing drawers was during the 14th century. These were on German arts and literature. Women were imagined to have been wearing the pants in the family.
But while these may suggest women wearing underwear, this may not be certain. In most documentation, underwear was not a usual component of women's wardrobe. This was already during the 16th until the 17th century.
Aside from this German suggestion, there was documentation of Italian women as well. It was also told that Italians were wearing some sort of underwear before. This was in the 16th century.
The garment, described as voluminous and split-crotch drawers, had limited use in Italy. This was fashion that one cannot find outside the country.
Some contend that these were not worn as underwear at the time.
So, when did women start wearing underwear? This only started around the earlier parts of the 19th century.
These were in the form of knee-length drawers that are peach-colored stocking-like garments. The type of underwear was something worn as early as 1806.
But there was something unladylike about the garment. This resulted in the garment's waning popularity at the time.
It was only around the 1820s when its popularity started to grow. It was then that more and more women started to include these as part of their ensemble.
Another garment that gained popularity during the 1820s was the pantalettes. This is quite different from drawers because this shows a bit below the hem of the skirt.
Its life span, however, was only short. While women started wearing them in the 1820s, it was already out of fashion by the 1840s. By this time, pantalettes was primarily reserved for children.
Underwear seems like a pretty good idea. But it was quite unnecessary at the time. Women of this era wore at least three layers of skirts. These are the chemise, the petticoat, and the gown.
Wearing underwear was redundant at the time. It was because all three did a great job at keeping women covered and modest. Plus, women of these times find it a challenge to pee when wearing drawers or pantalettes.
Another challenge is when women bend at the waist. Women simply cannot pull them on and off. Peeing would have to also come through a slit that women have to hold apart. This is while they hold up the skirt while they do their thing.
Over the years, women underwear evolved. There were the bustle and even menstrual belts that women wore under their skirts.
During the time, menstruation belts were awkward belts tied around the waist. A dangling buckle comes with the belt. The buckle connects to a strap that holds in place a pad.
It was only in the 20th century when pads were finally invented.
The earliest mention of the word briefs was only in 1935. From then on, the briefs evolved into the underwear women now wear.
What did women wear before underwear was invented?
Before the underwear we have now, women wore loincloths or shorts. They called this subligaculum. On their chest, women would also wear a band or cloth they call strophium. Sometimes, this can also be of leather.
Most of ancient Egypt wore loincloths. At some point, the Romans also had some kind of underwear at the time.
During the middle ages, women did not wear any type of underwear. In fact, it was only during the 19th century that women wore an undergarment.
Before the 19th century, women would wear long linen garments under their dresses. They call these shifts.
During the 19th century, the underwear women wore became more elaborate.
But first, let's talk about pants. Where did the word come from?
The word is from an Italian comedy, Pantalone. The main character's garments go down to his ankles when everybody wears them up to their knees. In England, this is what they call pantaloons. In short, pants.
In England, pants became long drawers that would cover your whole leg. The garments you wear over the pants became known as trousers.
How about drawers? The word came about because of the underwear they draw on. This is similar to when you ask someone to draw the curtains.
On the other hand, Knickers is from a character in a novel that lives in New York. The character from this novel wore long and loose-fitting garments on the lower part of his body. Loose trousers worn for sports were, in the past, called knickerbockers.
After a few years, women's underwear was also called knickerbockers. During the 19th century, this became knickers, a word we often hear until now.
In the US and everywhere else, we call women's underwear panties. This is an obvious shortened version of pants.
Is it fine for women to go commando?
On most days, yes, this is fine. But during your menstrual cycle, say no to going commando. This is not practical. During the menstrual cycle, you need underwear that is comfortable and breathable. A host of infections can be had when not wearing underwear during the menstrual cycle. Besides, this would be awkward and messy.
During most days, women can actually go commando. According to certain studies, about 25% of women go commando once in a while.
Going commando has benefits. The most benefits can be for women who lead active lifestyles. For example, going commando is advisable rather than wearing underwear beneath those leggings. This minimizes irritation and too much rubbing.
Here are a few more benefits of women going commando.
It's Cool!
This is especially true for women with active lifestyles. The last thing you want is sweat everywhere. And your underwear can go toasty because of this.
When going commando, it keeps you cool throughout the day. And we know you like that.
Get Rid of the Wedgie
Most of the time, underwear would usually ride up. This is something common, especially to women working out.
When you go commando, there is no wedgie you have to worry about. This also gets rid of a lot of bunching and scrunching. There is no pulling in inconvenient places.
You can focus on your workout or whatever errands you have without worries.
Health
This always happens after every workout.
After the workout, we see sweaty underwear. And this is not good for vaginal health. If you are wearing sweaty underwear beneath those tight leggings, you better stop now.
This can be a cause of UTIs and other infections.
Either you wear a new pair of underwear beneath some loose-fitting garments. Or you go commando beneath those tight leggings.
The Feeling of Freedom
There is this certain feeling of being free when one goes commando. This is a big difference when one leads an active lifestyle.
The feeling of liberation is incomparable.
No Panty Lines
This is also another reason for one to go commando.
Don't you hate it when panty lines get visible through the fabric of your pants? You certainly do not pay for a pair of pants just for your panty lines to get visible.
What are the myths of women not wearing underwear?
There are a few myths about vaginal health we would like to touch on. First off, skipping dessert to avoid yeast infection is false. Another myth we are debunking is about wearing underwear to bed. The belief was that it bolsters good health. Plus, will probiotics make your privates healthier? No, it is not related.
Most gynecologists would meet with patients bringing with them a myth or two. These myths would always be about their bodies. Some women would resort to the latest rose water spray for that weird smell. Others buy tons of probiotics hoping this would enhance vaginal health.
If there is something women should know, it is this simple fact. Without supplements, your privates will survive. There is no need for perfume or some excessive washing to retain its health.
In fact, your private parts will always go great. It is something destined to deal well with filth, crud, and everything else in between. And whenever you clean it too much, you damage the system that cares for the part.
Here are a few things we have heard about vaginal health that does not hold a sliver of truth.
Strip off Before Bed
Actually, there is no hard evidence that proves that wearing underwear to bed is bad for your health.
Your vagina does not have lungs of its own. In fact, this is the area where oxygen is a bit limited. Garments that are not as breathable would cause sweating. And this calls for a certain level of washing.
But when sleeping, it all comes down to one thing. Would you want to wear underwear to bed? Or would you prefer wearing none?
It doesn't matter. Whatever suits you best is the answer.
Dessert and Yeast Infections
There is no correlation between sugar and yeast infections.
Most women would avoid sugary foods for the belief that it prevents yeast infections. But the fact is, sugar does not cause your vagina's glucose levels. Unless, of course, you are insulin-resistant or is diabetic.
Sugar has a great effect on your waistline. But it will never impact your vaginal health.
Probiotics and your Vaginal Health
We need to stress it that much. Your vagina will always be healthy with or without any intervention.
When your vagina has enough good bacteria, there is no yeast overgrowth. There are no bad bacteria. It is but natural that women would resort to taking probiotics.
This is with the belief that probiotics help maintain good bacteria in the vaginal area.
Well, this may sound good. But science would say this does not hold any semblance of truth.
Probiotics will have good effects on your gut. But it does not have any impact on your private parts.
The best way to maintain good vaginal health is to eat a balanced diet.
It Smells, and It is not Normal.
When there is an odor, it does not always mean there is something wrong.
Your privates can emit a smell after working out. It doesn't mean it is actually infected. This only means that the glands in your groin work well.
A smell is normal. But a strong odor is not.
When there is a strong odor, it could indicate that something is wrong.
Sometimes, your privates can emit a fishy smell. Should this be the case, have yourself checked. You may have bacterial vaginosis. This is something that needs to be fully addressed.
Bacterial vaginosis is when the unhealthy bacteria are more than the healthy ones. It may cause an odor. It can also be painful and can cause itchiness. At times, discharges can also appear.
This is treatable with antibiotics.
Trim your Pubic Hair for a Healthier You
Trimming is something personal.
Women can resort to waxing. Women can shave. They can also opt to remove hair through chemicals. And most would believe that this is a healthy way than letting the hair grow.
But let us emphasize that trimming is something personal. It is a personal choice.
Trimming is a cosmetic choice. We are not saying that it is wrong. But medically, this does not amount to anything as well.
There are a lot of myths about care. But if you are not sure about it, talk to your doctor. Your doctor may be able to clear a thing or two about these myths for you.