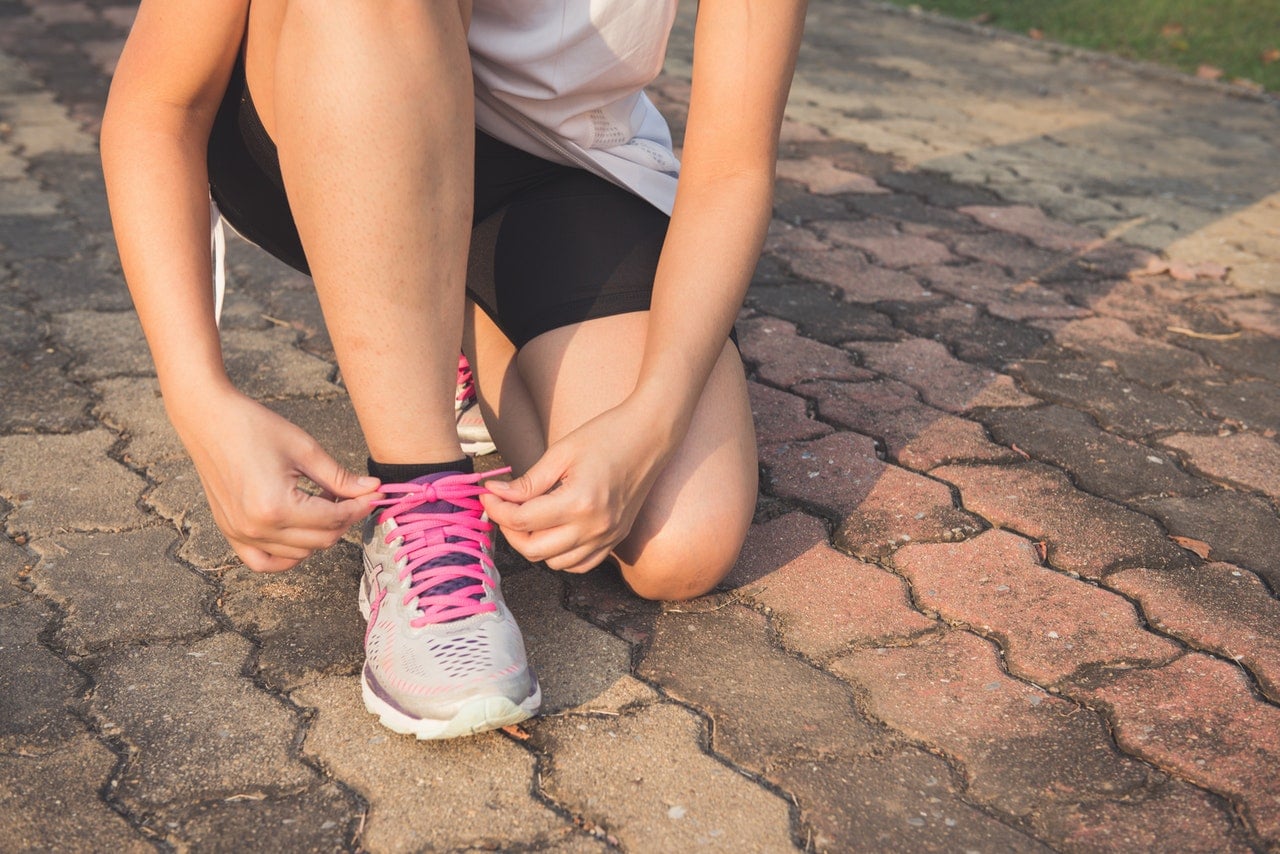 Yes, it is okay for adults to wear junior running shoes. Make sure that the shoe fits perfectly and that it is not too tight or too big. Most of these sizes are also marketed for adults in countries. Most are with users that are predominantly smaller in foot size. But the quality of materials, though, may not be the same.
On average, adults spend about $47,000 in a lifetime on shoes. This amounts to an initial deposit on a home!
This number may sound too much. But this number is only for those that have a certain number of shoes in the closet. And if you tend to have more, the numbers would be higher.
Even so, there will always be a way to save up on costs. This is especially true if you have smaller feet. Because if you have, you can actually take a look at junior-sized pairs of shoes!
Sounds unbelievable? Believe it.
The question usually is on whether junior sizes would fit adults.
Taking a look around, one would easily see the benefits of getting junior sizes. The reason for this is the price.
Imagine paying up to $100 for a pair of running shoes. Sometimes, the thought can be pointless. But when you look online, you would always see much cheaper pairs.
And some of these cheaper options are junior sizes.
Will it fit you?
Of course, it will!
Do a bit of research online. You will find that the only difference here is that the junior shoes can be slightly narrower. So, when you decide to get yourself a junior size, go with something a bit bigger.
You can buy a pair that is half a size bigger than the usual pair you buy.
For example, if you always buy a size three pair, you can get a size 3.5 if you choose the junior size.
Believe us; this will fit fine. Plus, most junior-size shoes have designs that don't even look like juniors. So, nobody would know.
Junior Size and its Cheaper Price
A lot of people would think that the reason behind this is the size. And that because junior sizes are smaller, they become cheaper.
That happens to be false.
Junior-sized shoes are cheaper because they don't have government taxes added. This is also the same for children's clothes and all.
And while adults can wear shoes of junior sizes, there would always be limitations. One of these is when you are planning to get yourself a pair of heels. Obviously, this would never be possible.
Is it okay to wear a half bigger size of shoe?
Your shoe should always fit you perfectly. It should never be too tight but should never be loose. This is because your shoes should provide your body with the support it needs. The only time that you can wear a bigger size is when you wear a pair of sneakers. But this should only be about half a size. This means that if you are a size 5, your sneakers can only be a 5.5 max.
Let's talk more about the importance of wearing the perfect size of shoes.
When one looks online and even in the news, most wear shoes a size bigger. Even stars and royalty are always seen to wear heels one size bigger.
For example, Meghan Markle wears shoes a size bigger to prevent bunions and blisters. She wants her heels to have enough room for a bit of wiggle.
While this may sound like a good idea, it is not.
Here's why.
Let's say the shoes are of excellent quality. Plus, they also fit fine. These types of shoes can provide enough support to your body weight.
If you are wearing a pair that is too tight, it will always hurt your feet. This can also lead to a foot injury and skin abrasions.
Aside from that, there will be blisters, bunions, as well as calluses.
When one wears a shoe too big, the walk will be unnatural. This would also make one walk in a dysfunctional way. In the long run, this would result in foot problems as well.
This is the reason why it is always recommended to buy shoes that perfectly fit.
And speaking of fit, one should also realize that not all brands are actually aligned with sizes. And so when getting a new pair of shoes, always go with the measurements provided by a Brannock Device.
A Brannock Device is the most accurate way to measure foot size. This would provide you with a perfectly fitting pair of shoes.
Sneakers are the only shoes allowed to be bigger than your size. The reason for this is because our feet have tendencies to swell. The fluid that accumulates on our feet due to gravity is the main reason for this.
When the sneakers are bigger than the usual, it allows for better circulation. This, in turn, minimizes swelling.
There are also instances when one foot is larger than the other. Always go with the bigger size. This would allow for both feet to be comfortable and well-supported.
If you still think Meghan Markle is correct, continue reading.
A pair of heels that is one size larger may be comfortable. It provides your toe enough wiggle room. But remember that this will not prevent the build-up of bunions compared to any other shoe size.
The tendencies of heels one size bigger are that it alters your stride. It destroys the natural biomechanics of your feet.
Your heels are actually created in the name of fashion. They are not there for comfort.
And wearing them alters your foot's capacity to absorb shock evenly. It also alters your ability to even out the body weight.
When you wear a larger-sized heel, it has another effect. The tendency is it will force the distribution of your body weight into the ball of your foot. It will also compact your toes into a smaller space. This, then, leads to the progression of bunions.
Actually, wearing bigger heels brings the same risks as heels that are smaller.
When your heels are bigger, it can also cause friction. Friction, as we already know, can produce painful blisters. It can also bring to the forefront calluses and corns. The area most commonly affected is the back of your heel. This is because your foot slides back and forth with every step that you take.
When the back of the shoe rubs against your heel, this can also be painful. To add, this is also annoying. Plus, it leads to you getting blisters.
Once the blisters appear, there is the possibility of them being infected. It can even lead to worse complications.
If there is one thing to remember, it is this simple rule. Your shoes should always support your feet. It should not be the other way around.
When you wear a pair of shoes that does not feel right, this can lead to complications. There are a lot of painful medical conditions related to wearing larger shoes.
This would include arch pain, neuromas, as well as Achilles tendonitis.
When your shoes are bigger than your actual size, it will affect your feet. It will also be able to affect your other body parts. Examples of these body parts would be your knees, back, and your neck.
So, going back to Meghan. We believe she is not right on the shoe this time. Cinderella would be a more appropriate role model when it comes to fitting shoes.
Because with her, the shoe fits fine!
And speaking of perfectly fitting shoes, how do you know if the shoe fits?
The best way to measure if it fits right is to use your finger. The measurement should be about half an inch between your longest toe and the shoe. Once you have already measured this, make sure to also stand and walk around in the pair of shoes. This is to check your comfort levels. This is to ensure it fits well and that it does not rub anywhere. Your heel as well should never slip while walking.
A pair of shoes has many functions. One of the most important of these functions is that they protect our feet. Our shoes provide a cushion for our body weight.
At the same time, our shoes can also make us feel comfortable and fashionable. Looking for the right pair can sometimes be daunting.
Because once the shoes do not fit, it can be painful and cause foot problems. Some of these foot problems can be bunions, corns, and calluses. At times, there would also be stress fractures and even hammertoes.
To find the perfect pair of shoes, it is always useful to have your feet measured. The size and shape of your foot can change over time. Do not rely on the fact that your size before will always be your size for eternity.
There are also some people whose foot sizes do not match. One foot is a tiny bit bigger than the other. In this case, always go with the shoe that fits the bigger foot.
We mentioned it before, and we will reiterate it now. Brands do not have a uniform measurement of shoes. A size 5 in one brand may be a bit bigger than another brand's size 5. We are not strangers to this because this variation of sizes exists even in clothes.
Another indication that the shoe is perfect is the shape. Look at the shape. If its shape resembles the shape of your foot, this has the potential to be your next pair.
Also, check the width of the shoe. Never think that the shoe will stretch over time. The perfect pair of shoes should fit you the moment you buy them. And remember, it should be deep enough to fit your toes.
If the toe box is small, your toes will not have enough room. Your toes will be rubbing against the top of your shoe. This, in turn, would result in calluses or even sores.
And we know there are shoes for every occasion. It is always helpful to match the shoes with the activity.
For example, running shoes should be for running. These types of shoes would be able to provide you with enough cushioning at the heel. These shoes would also be able to display flexibility at the toes. And as an athlete (or somebody who runs), this is something that you need.
On the other end of the spectrum are walking shoes. These types have a heel that absorbs shock. It also flexes at the ball of the foot. Never use other types of shoes for walking. One such example is basketball shoes. These types do not fit well with a lot of walking.
For general exercise, go with cross-trainers. Suffice to say; cycling shoes are also for cycling. They are stiffer but could help you more when you pedal. But remember, cycling shoes will never work well with other activities.
Dress shoes look good and can upgrade your look. They're comfortable too.
Most of the dress shoes in the market now are built with sneaker-like soles. They can provide you with better cushioning.
Another thing to remember is to look for a sturdy construction.
When looking for the perfect pair of shoes, look for a cushioned heel. The sole should be firm and would never easily bend or twist. It should also be able to display enough flexibility in the right places.
If you need to wear shoes for long periods, you may want to go with a pair of soft upperparts. It should be soft and be made of breathable material. These types of shoes would be more comfortable.
And finally, the style should fit your personality.
No matter how perfectly fit the shoes are, as long as it's out of your fashion sense, they will never be comfortable.