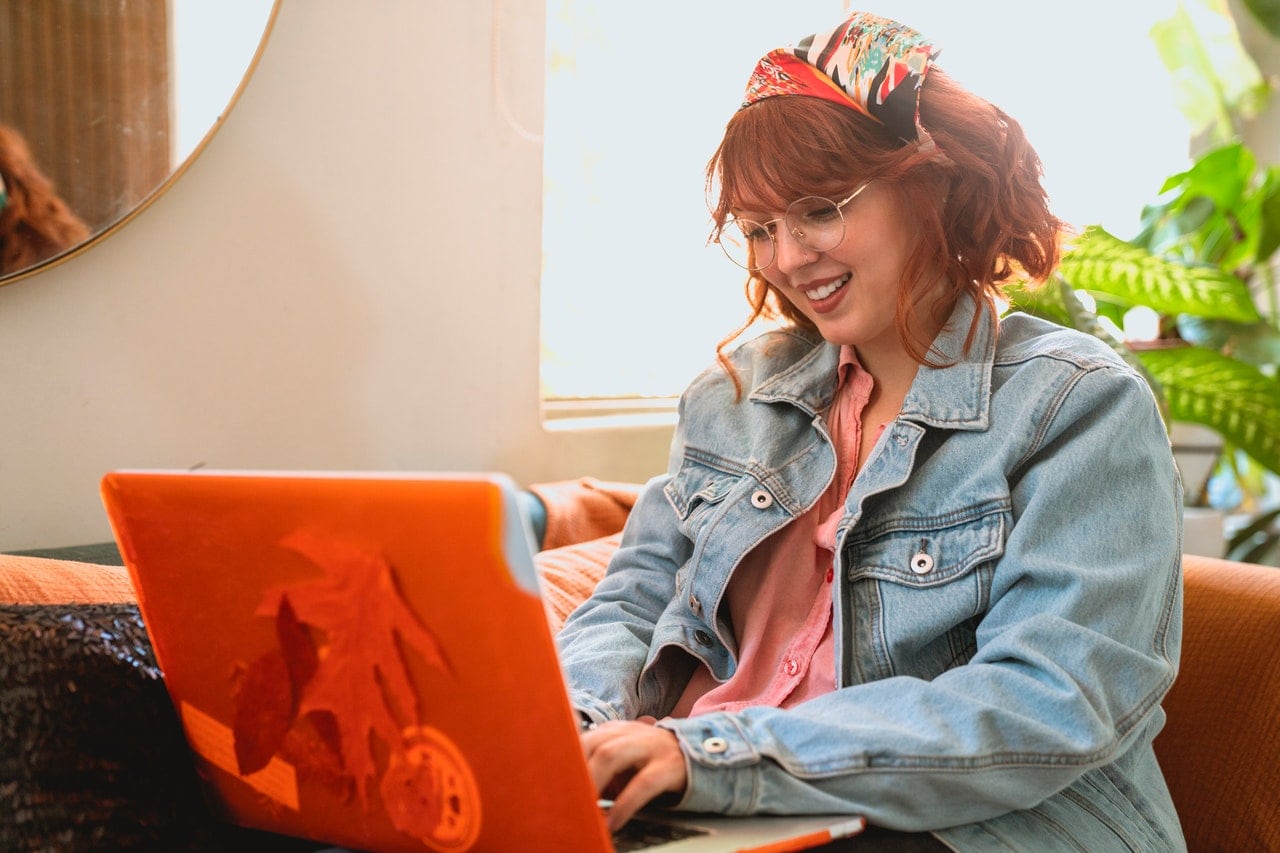 A denim jacket can make or break one's looks. If the fit is right, a denim jacket can make small shoulders look a bit broader. It can also make a waistline look less heavy than they actually are. But when a denim jacket's fit is not right, it can be the wearer's disadvantage. Denim jackets can make one look fat. This is why it is of great importance to get a denim jacket that perfectly fits.
The modern-day dressing has its advantages. And one of those is that we can hide features we want to hide. Is it your size? Is it your shape you would like to hide?
Whatever undesirable aspect of ourselves, we can always hide through our clothes. One only needs to know certain techniques to achieve whatever goal is in mind.
Denim jackets are some of the most common examples. It can go a long way in hiding or emphasizing a feature.
But if one wants to look thinner in a denim jacket, go with a shorter one. Shorter jackets can camouflage undesirable bulges.
Below are a few more tips on how to select a jacket to wear. Master these tips, and you won't ever look fat in a denim jacket anymore.
Too Tight
First off, we have the most obvious.
Avoid denim jackets that are too tight. They tend to show your curves in the wrong places.
Go with a denim jacket that compliments you. This, of course, does not mean you go with loose jackets. They will always make you look heavier.
Color it Dark
We're all too familiar with the role of dark colors in making you less heavy.
This is the same with denim jackets. The darker the color, the less heavy you look. Lighter colors tend to add volume to your looks. And in this case, you'd rather not have this happening.
Color it Same
If you are wearing a navy-blue denim jacket, try to wear a navy-blue skirt or pants.
Wearing the same color focuses the eyes on your vertical aspect. This would veer away their attention from the unwanted shapes you want hidden.
Wearing the same color makes you look taller. This should make you look slimmer.
Vertical is the Way to Go
Now, there are denim jackets with designs.
Should this be the case, avoid horizontal stripes as much as you can. If you insist on wearing stripes, go with the vertical stripes. These prints make you look slimmer and taller.
The problem with horizontal stripes is that it has this widening effect on you.
Veer away from horizontal stripes.
Never Finish at your Bulkiest
Another tip is never to wear a jacket that finishes at the bulkiest part of your body.
One such example is this. If you have a heavier waist, try putting on a jacket that ends below the waist. On the other hand, if you have a heavier hip, wear something beyond the hips.
Contrast
Another tip is to create a contrast. Doing so would enhance the best parts of your physique.
One such example is a tight-fitting tee shirt. Wear it under a loose and unbuttoned denim jacket. This should create a slimming effect on you.
Flaunt It
And most important of all, don't ever be shy.
If your asset is your bust, wear your denim jacket not to cover the bust. Or if your hip is your asset, flaunt it.
This should direct the attention away from your outline. This should make people pay attention more to your asset rather than to your unwanted curves.
What clothes make you look skinnier?
There are a lot of clothes that can make you look skinny. V-necks are just some of those. Clothes in dark colors or those with vertical stripes also make you thinner. Aside from these, one can also wear a blazer or a jacket. You can even work on wearing high heels to make yourself look taller, hence, slimmer. To look thinner, one need not go on a strict diet. Your clothes can also help you in more ways than one.
A lot have gained weight during these many lockdowns for more than a year. And we know most clothes no longer fit. We have even slacked off on exercise.
But hey, there's no need to despair.
Here are a few tips to make your clothes work for you.
As we said before, you don't have to go on a diet to look thinner.
Here's how.
V-Neck
V-necks are actually helpful in making one look thinner. This inverted triangle has an effect that strengthens the shoulder lines. Aside from that, it also makes your neck and torso look longer.
Take note, however, of the types of V-necks and your needs.
When the V is wider, it balances your hips and thighs. If the V is deeper, it affects your chest.
There are also a lot of wrap dresses and tops that have this type of neckline.
And if you don't have any V-neck in your closet, the solution is simple. All you have to do is to unbutton your shirts to a V. Yank the sides. This should form a V neckline.
No-Waist Dresses
Wearing no-waist dresses can hide the tummy.
This unwanted bulge is always at the front and center of your body. It also tends to grab the attention of everyone.
For you to hide this bulge, you can always wear a no-waist dress.
Simply go with a dress that does not have a belt. Go with a fit and flare or a dress with a raised waist. These types of dresses would look best on you. Steer clear of separate tops and bottoms. When there is a break at the waist, this tends to highlight your bulges.
One-piece dresses make you look more even as it balances your body proportions.
Some Added Height.
The trick here is on the footwear.
Try wearing shoes with elevation. Be it a wedge or a platform sneaker; it would make you look taller. Other examples are low block heels, kitten heels, or even clogs.
Wearing these types of shoes makes your legs longer. You will look taller, hence, the slimmer effect.
Volume Where You Need It
This part here requires you to know your body.
Are you a bottom gainer? Or do you gain most of the weight on the top part of your body?
If you usually gain weight at the bottom, ditch the knits and pencil skirts. Skinny jeans should also be out of the question. Go with A-line skirts and dresses.
If you gain weight mostly at the top, play with the proportions. Do not wear tight tees. Discard your slim-fit button-downs.
Wear something that would enhance your bottom part while hiding your bulges at the top.
Put on Some Waist
It would also work well if you can suggest a bit of a waist.
What you can do is to add a belt. This is the best way to tell the world that, yes, there is a shape beneath that dress.
The pandemic paved the way for oversized shirts and utility pants. If you are comfortable in these garments, you can always wear them. But yes, you can add a belt to show them there's a waist. This is to add a bit more shape to your body proportions.
Jackets and Blazers
This has always been the classic go-to when we want to hide some unwanted bulges. And yes, this still works until now.
What is great now is that it even has long and oversized versions.
Don't worry about blazers and jackets. These are back in fashion.
Add it to your ankle pants, jeans, or even a dress, and you're all good to go.
What color makes you look fat?
When one wants to look skinnier, one only has to go with darker colors. Clothes in lighter colors can add volume and pounds to the body. Common examples are white and khaki. Clothes in these colors bring with them the illusion of a larger frame. If one has to hide a large chest, never wear a white top. The same is true when one wants to hide some bulges. Dark colors like blue and purple can hide them.
One of the easiest ways to look slimmer is to choose the color wisely.
There are colors that flatter, and there are colors that don't.
We all know that black is the most flattering of them all. This is why most of us have black dresses in our closets. They never fail in shedding off those extra pounds.
Aside from black, other flattering colors are purple and blue. Brown can also hide the bulges you want to hide. These colors bring with them illusions of the wearer being thinner.
On the other hand, lighter colors bring the opposite illusion.
White and khaki clothes can make one look heavier and larger. If you want to hide some curves, never wear lighter colors.
Go with darker colors. Not only will it make you look thinner. It will also boost your confidence.
But if you want to do away with black all the time, you can always explore other colors. Remember never to choose bright colors when you want to hide those flaws. They draw attention to these curves you want to hide.
Another rule when it comes to colors is the pairing of the top and the pants. When one is wearing a light-colored top, one should never wear dark pants. This combination just makes one look shorter.
Wearing monochromatic colors from top to bottom will create an illusion. It is an illusion of you being taller. This pairing can add a few more inches to your frame.
Patterns, Stripes, and Problems
This here is one common mistake.
Wearing the same color from top to bottom is fine. But wearing the same print from top to bottom is a common mistake.
One should always avoid this common mistake.
What you can do is pair a patterned top with a bottom in solid dark colors. Never pair a striped top with a striped skirt. That's a huge mistake.
Stripes, on the other hand, can work to or against you.
When you want to look thinner, go with vertical stripes. But if you want to create the illusion of having gained weight, wear some horizontal stripes.
Shoes and Accessories
Now, let's talk about shoes and accessories.
In this aspect, one should always consider the size.
This is not only about your size. This is also about the size of your accessories.
For example, if you are a full-figured woman, will you bring with you a small purse? Will you wear a thinner belt?
The answer is no. Having them small will only emphasize your size.
When you are on the heavier side, choose a medium-sized purse. Go with the wide belt. Don that necklace with a large pendant.
These should balance everything out.
The same is true when it comes to shoes.
It is always better to choose shoes because it fits your size.
Delicate shoes may always give out the impression of giving out because of your size. Choose something that adds height to your overall frame. But go get a pair that will not be delicate-looking.
The thing to remember here is comfort.
Always get the shoes that you are comfortable with.
Give the heels a try before buying the pair. Walk in it and make sure you are comfortable before you pay for them.
The Skin Tone
Another secret to looking a bit slimmer is the color of your skin.
Get a tan.
Your skin is one of the most important aspects of your overall look. Keeping it looking great adds up to your confidence as well as to your overall look.
A good tan hides your skin flaws. It can even hide the cellulite you have been meaning to cover all these months. This should add a bit more confidence to you.
But don't go stay under the sun for many hours.
A bottle of tanning oil can give you that beautiful glow.
—
Overall, you can always look slimmer with the right choice of clothes.
A jacket is a great piece of clothing. And when you know how to work it to your advantage, it will make you look thinner.
But nothing beats a good old half-hour to one hour of regular exercise.
This may not give you immediate effects. But exercise, paired with a healthy diet, can always make you slimmer in the long run.