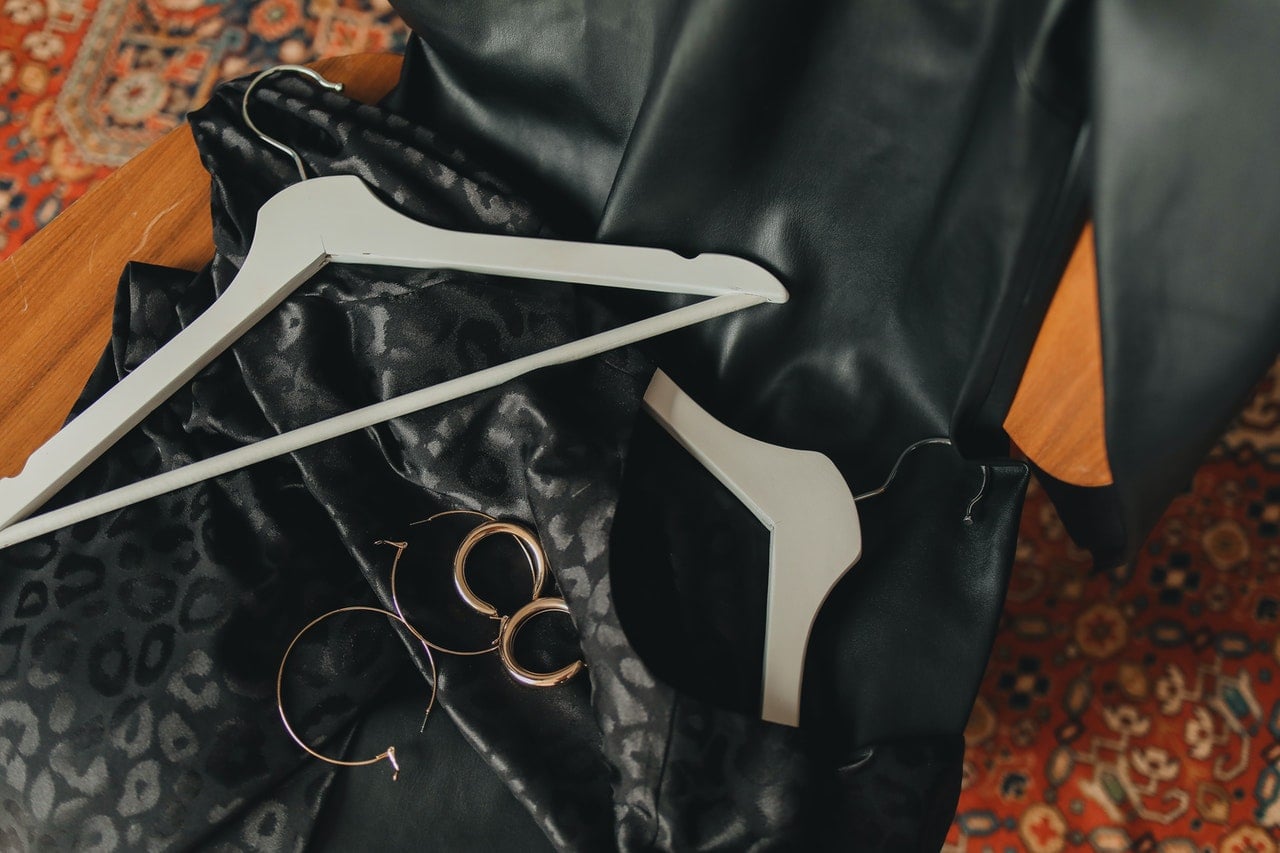 When it comes to clothing, garments made of leather can make one look fat. The reason is that it reflects light. As such, leather can make one look bigger than they actually are. But at the end of the day, it is not always the material that makes one look bigger or thinner. There will always be other factors one should consider. These are the shape, construction and design, the fit, and even the color. All these factors can affect one's overall look, leather or not.
There are days when one looks thinner. There are days when one looks bigger.
Do I look good? This is a common question before heading out the door.
And this is because looking good is one of the most important factors that boost confidence.
So, how do you look good? There's food, for instance. One has to ensure that there is not much food intake as needed. This is to ensure one does not gain unwanted weight.
But aside from food, there is another factor – clothes.
This is the reason why when one makes choices when it comes to clothes; the results can always be amazing.
Of course, one can always go ahead and go on a diet. One can always exercise.
But when you need an instant fix for tonight's party, here are a few things to avoid.
Skinny Jeans
Contrary to its name, this pair of jeans does not make you look skinny.
In fact, it can give you the opposite.
First of all, this is way uncomfortable for anyone to dress up. Second, when the jeans are not skinny enough, it can show a pudge factor. And this pudge factor was not there earlier!
This is because skinny jeans are so skin-tight that it squeezes your legs and thighs too much. And most of the time, it squeezes you in the wrong places.
And in case you're wondering, yes, leather jeans are tight.
Slim-cut jeans are fine.
Clothes that are Too Tight
You know what happens with overly tight clothes.
These garments are not your friends. This is because these can all distort your shape. These clothes tend to highlight your flaws.
Go with the right size. These would always work wonders on your figure.
Oversized
The clothes you wear should not be too tight. Nor should it be too loose.
Most would run the mistake of disguising the flaws by putting in a lot of fabric. Most would hide in excess material. But this is not the solution to the problem.
The thing is, wearing bigger clothes makes you bigger.
Imagine an oversized leather jacket. It will be ill-fitting. Plus, it will look sloppy.
What you can do with oversized garments is pair them with something that enhances your asset. How about an oversized blouse with a belt? This should highlight your figure.
Or, if you can, highlight your other assets with an elegant V-neck? This should also elongate your body.
The trick is to divert their attention.
Whatever assets you have, flaunt them.
Jersey
One of the things one should avoid, no matter what, is jersey fabric.
This may be light. The material may be stretchy and comfortable. But it shows everyone everything you have. It even shows all your flaws.
Thicker fabrics are better options. They can streamline your shape more than jersey fabric can.
Shoes
Maybe you have not thought about this.
But shoes can also give you that slimming effect.
Chunky heels and thick platforms, for example, will make you look heavier. They provide that unwanted added volume to the bottom.
Clunky shoes should be out of the equation. Go with a thinner shoe, something sleek.
Puffer Coats
We all love puffer coats.
In fact, they are one of the best options to keep one warm during winter.
But this cute outerwear can make you look bigger than you actually are. At least, it does when you are not careful.
There are puffer coats that bring with them an added bulk. This is especially true if you have a broad upper body.
But if you love puffer coats that much, go with something that cinches at the waist. This should feature your silhouette more.
Or you can wear another coat instead.
What can I wear to not look fat?
There are many ways to do this. One should always be careful with the clothes you wear. Pay attention to the color and choose designs that highlight your assets. Go with certain prints and patterns. Or you can even accessorize to divert the attention from the unwanted flaws.
There are a lot of women who would spend time worrying about their belly areas.
And many would go on fad diets and exercises that sometimes work. But there are times when these do not.
When your goal is to look sleek and fab tonight, here are a few things to wear. These should be enough to hide that belly you've always wanted to get rid of.
The Right Fit
First of all, it is actually obvious. But let's state the obvious nonetheless.
Dark colors make you thin.
Clothes in single colors, in general, are your friends. You can always wear dark all throughout. But you can also wear other colors like pistachio and pink.
What matters is the cut and the fit.
When it is too tight, it can squeeze in some fats and show your bad curves. When it's too loose, it can also make you look bigger than you actually are.
Go with clothes that fit just right.
Prints and Stripes
When you are wearing something with prints, it should be going vertical. This is because prints like these make you look taller, hence, slimmer.
Stripes, just like prints, should also be vertical.
The narrower the stripes, the thinner you will look.
Divert the Attention
Make sure to divert their attention somewhere else.
Are your breasts your assets? Go wear something with a deep cleavage.
If you have amazing legs, highlight them. Flaunt it.
This does not always mean you wear miniskirts that are too flashy. But you can always wear something a bit higher than the knee, which could showcase your legs.
This way, the attention is actually diverted from the belly to your assets.
Single Colors
We mentioned it earlier. Clothes in single colors are great options if you pick the right ones.
Darker colors are more popular. But you can always go with something a bit lighter.
If you are just starting to gain that confidence, avoid the light colors for now. You can take baby steps towards lighter colors later on.
The Pants
When choosing pants, go with something high-rise. This should be able to smoothen up the line from the waist to the hips. Your sides will not be visible.
In this aspect, whether it's leather or another fabric, high-rise pants can help.
Ideal high-rise pants are classic black or simple dark ones.
Careful with the Belt
We all know it. High-rise pants work well in hiding that belly.
The same is true with straight-cut jeans, as long as they're high-rise.
However, one should be careful with the belt, in case you wear them.
Avoid those with huge buckles. This would attract attention to the belly area. And this is something you don't want to happen.
Skirts
Skirts of thick fabric do well in hiding the belly. The same is true with skirts in dark colors.
Pair that with high-heeled shoes, and this emphasizes other parts aside from the belly.
You can go in pencil skirts. If you don't have it, a slightly flared one can be a good alternative as well.
Also, when dark is something you would want, bright colors are acceptable.
And before anything else, choose a high-rise skirt.
Cardigans
This is something universal.
Cardigans go well with just about anything – It can be pants, jeans, or skirts. Even dresses and cardigans suit well together.
Cardigans create that vertical line. This line helps in straightening your body.
When wearing knitted cardigans, wear them open. Button it around the belly area, especially when the belly becomes prominent.
Also, be careful with cardigans with big pockets. These make you look bigger.
Compressive Underwear
Before going out, you may also want to go with compressive underclothes. These make sure to hide your flaws, including your belly.
When using compressive underwear, one looks more fit. One looks slimmer than you actually are.
Compressive underwear is something that has been gaining popularity among many celebrities.
Compressive underwear can transform the shape of your body. It highlights only the beautiful curves.
And these garments are great, especially on special occasions.
What looks good with leather pants?
There are a lot of things that go well with leather pants. These all make you look chic while making sure you don't look bigger than you actually are. Leather pants go well with a tee that's about one size bigger. Pair it with a leather jacket and finish it off with ankle boots. That's casual! Depending on the occasion, you can always pair it with a sparkly top. This should be perfect for parties. Or you can don a blazer for a more professional look.
Leather pants have always been there. And these are the pairs we trust the most ever since we were young.
It keeps us warm. At the same time, it serves to make us look good.
But as we grow older, we tend to think about the limitations of leather garments.
And that's wrong.
There will always be a lot of options to choose from when it comes to leather. One can always pair it with the most common to the most mundane in the closet.
But before anything else, let us tell you that there are different types of leather. There are patent culottes. There are also faux leather clothes.
While we have a lot of options, we always tend to go back to the basics when it comes to leather. At the end of the day, it's what worked.
But here are a few more options you can look into.
A Night Out in Town
When dressing up for a night out in the town, one always thinks about comfort and warmth as well. These are added considerations to looking good, of course.
In the past, we used to leave our jackets at home; these days, it's different.
Jackets are now the in-thing.
Pair it with a pair of leather-look jeans that offer both warmth and comfort. Aside from these, it also makes you look dressed up.
When you don't feel like wearing a jacket, you can always go with a kimono top. This ensures you stay warm and comfortable while looking fab.
Looking Cozy
At times, we find temperatures to really drop that low. In fact, there are times when it drops super low that it is always a challenge to even get out of bed.
But when you have to be outside in such cold weather, wear leather pants.
Leather pants, paired with a chunky jumper and your favorite top, look great enough to be cozy.
And yes, it's cute too!
The Wearable Daytime Look
Exude that confidence and comfort with this wearable daytime look.
Try out an oversized tee. Pair it with your leather pants, and you're good to go!
You can even go in the basic white t-shirt. Or if you want, a sparkly top would also do.
Finish it with a leather jacket. A pair of ankle boots would also push your fashion sense into a look that's super comfy and casual.
Dress Up to the Nines
Before you ditch the idea, leather pants are also as versatile as any garment around.
In fact, leather pants go well even on formal occasions.
You can pair up your leather pants (or jeans) with a sparkly top.
Finish it off with a pair of heels, and you're ready to go out for fancy drinks.
This ensemble takes minutes to get into. But when one looks at it, it appears to require hours of preparation.
You can never go wrong with leather jeans and a nice top.
The Executives
And speaking of versatility, here's another show of how leather pants can look smart.
Don your leather pants. Pair it with a roll neck and a blazer. You can also add a wrap jacket if you want.
This provides for a look that is comfortable and easy. Plus, this is something that can never be out of place, even in the boardroom.