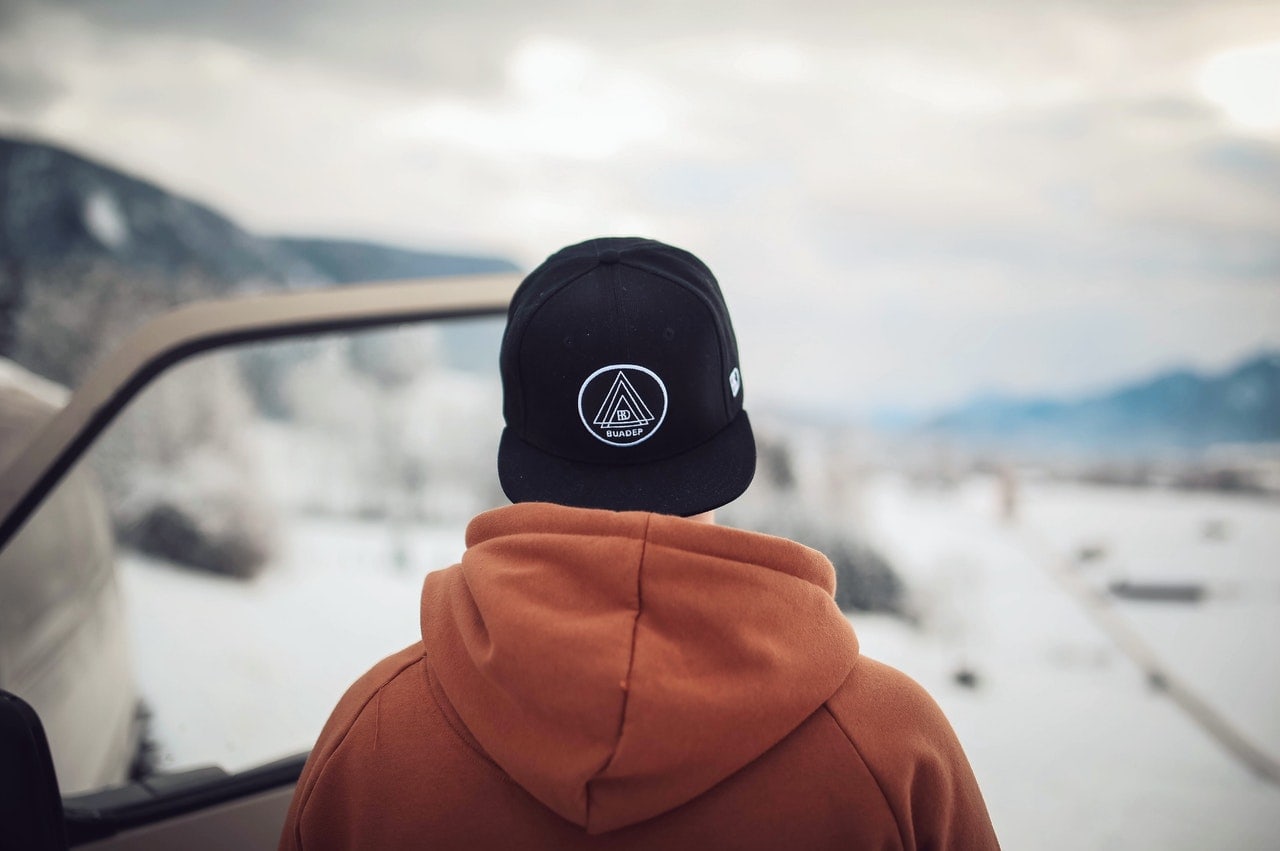 When you say "hat" you talk about any headgear that comes with a crown and a brim. It can be of any size. It can also be of any shape. On the other hand, a cap is a type of hat. It comes with a visor. It also has an unshaped crown.
The English language has a lot of words that interchange. There are synonyms here and there that add confusion.
For example, a convenience store can also be a corner store. If you can call somebody a white-collar job, the same person can be somebody with an office job.
There are other words, however, that people think are the same when they are actually not.
They may be able to send the meaning across. But technically, the usage is wrong.
Say, for example, the words cap and hat.
A lot of people tend to interchange these two. The truth is, a cap is a type of hat. But a hat can never be necessarily a cap.
Well, that doesn't sound very clear. But here's a clear explanation.
A Hat
A hat is a headwear in different sizes. It can protect the wearer from the harsh effects of the sun. It can also protect you from rain.
Hats are always being commonly used for ceremonial purposes. It can also be for safety or even just an accessory.
In the olden days, hats tell the world how wealthy you are. It was something that tells society of your status. It was your clue to the world of your social standing.
In the Middle Ages, women were actually permitted to show hair. It was a sign of promiscuity. During these times, wealthy women would drape veils on their heads. Those in the lower spectrum of society wear hats.
It was a practical choice, especially when working in the fields.
In today's times, hats are those that show your fashion sense. It is no longer a show of your social standing.
Hats can be determined because of the shape of their crown and their brims.
The Parts of a Hat
There are two parts to a hat. The first part is the crown, and the other one is the brim.
There are hats, however, that have small crowns. One such example is the kippah. Also, there are hats without brims like the fez.
When you talk of the crown, it is the part that wraps around the head. On the other hand, the brim is that extra piece of material that circles the crown. It can be decorative, or it can serve its purpose to shield the head from the sun and the rain.
Hats can be from different materials. Most of the time, these are sturdier than the caps.
However, not all caps are the same. Some hats are actually knitted.
But, if there is something about hats, it is that they come in sizes. They can be small, medium, or large. Some hats can be adjusted as well.
The person who makes hats is called a milliner. Milliners would be able to customize a hat to make it fit the head perfectly.
A Cap
On the other hand, a cap is a type of hat.
Caps are always known for their unshaped crowns. This means that the crown follows the shape of the head. And also, instead of a brim, caps have visors at the front.
This is the most common design of a cap.
Hat vs. Cap
Now that we can identify a hat and a cap let's look at their common denominators. In this part, we also look at their differences.
For the reason that the hat has a brim and other parts, it is sturdier. The cap is softer compared to hats.
Many hats protect the wearer from the sun. It is also something that can be used for ceremonies like a cap with a toga during graduation. At times, hats are also used for fashion.
On the other hand, caps do not have brims. The visor can only block the face from the rays of the sun. Aside from that, most caps are being used for fashion purposes. Aside from fashion, caps are also common during sporting or informal activities.
When to Wear a Hat vs. When to Wear a Cap
It is technically correct to call a cap a hat. This is because it really is a hat. But when you call a fedora hat a cap, it is grammatically wrong.
For example, a baseball player usually wears a baseball cap. Technically, you can also say that the baseball player is wearing a hat. It is correct.
If you want to be specific with the baseball player, it is a cap. But when you call it a hat, you are also correct.
But for example, when we see members of the Royal Family wearing a velvet hat. You can actually say that the member of the Royal Family is wearing a velvet hat. But you can never say that they are wearing a velvet cap.
What are the benefits of wearing a cap?
A cap would be able to protect you from the sun. Aside from that, it protects your scalp from the elements like the cold, the rain, and the wind. This, in turn, results in your scalp being saved from further damage. Aside from these benefits, a cap would also be able to prevent you from getting colds and other illnesses.
Baseball caps are stylish. Not only that, but through them, you can also wear your favorite team or brand on your head. Aside from these, caps also have a lot of other benefits.
Baseball caps are practical headgears, especially when you are having a bad hair day. They can also be handy when you are pressed for time to style your hair.
Caps are not limited to getting you out of a bad hair day. It aids your eyes from getting too much sun. It steers you away from skin cancer. Plus, aside from these, there are many more benefits of wearing a cap.
In fact, there are a lot more benefits of a cap that would even surprise you.
Here are a few of them.
Caps Protect the Eyes from the Sun
One of the most important and obvious benefits of wearing a cap is its protection. It can keep your eyes safe from the harsh rays of the sun. This is due to its design. The visor provides that much protection.
The eye area is one of the most sensitive parts of your face. It can even be the most sensitive, in fact. Wearing caps will protect your eyes from the sun, so you don't see sun damage to the eye area.
The damage the sun gives to your eyes is just as worse as the ones it can cause to your skin. The harsh rays of the sun are one of the most damaging factors to your skin.
Those who spend a lot of time outdoors have a higher risk of sun damage. This is not just to the skin but to the eyes as well. Wearing caps can alleviate this damage.
Caps Can Prevent Sunburns
Another benefit of wearing a cap is that it can also rid you of sunburns.
When you want to enjoy a sunny day at the beach, sunburns would always be a worry. This is the same even when all you wanted is just to spend a lot of time outdoors.
When you have that urge to be outdoors, you can wear a cap. Just the fact that you are wearing it means that you are already providing protection. This is protection from being sunburnt.
Remember that it is not only the skin on your arms, back, and face that can get sunburnt. Your scalp can also get sunburns, especially when without protection.
Wearing a cap would provide you with this needed protection.
Caps for Fashion
Aside from the health benefits, caps can also be a venue for you to express your fashion. It is one way for you to show your style.
If you have a favorite sports team, you can wear them on your cap. Some brands also have caps of their own.
There are also business organizations that give out personalized caps to their employees. This is a great way to market the company. It also provides the employees with a sense of pride upon wearing the cap that shows where they work.
Aside from these, caps are also not that expensive.
This means that you can have a horde of caps around, and it won't cost much. In fact, you can wear a different cap every day.
Caps are a great way to create that statement. If you are wearing an ensemble and it feels like something is missing, try wearing a cap.
This would make you look more stylish.
Do hats make you lose hair?
Regularly wearing a hat does not cause baldness. When you put something on your head and pull hair when you take it off, it can cause hair loss. That is not baldness, but you call it traction alopecia. But hats don't do that. They don't pull the hair. So, no, hats do not cause baldness.
It would be safe to say that hats do not cause baldness. But some hats can cause tension on the hair and the scalp. This can affect your hair growth. But then again will not cause you to be bald.
In fact, most individuals would resort to wearing hats in the earliest sign of balding. This, perhaps, is the cause why some people would connect hats with baldness. It does not intensify the symptoms. It only hides baldness.
We already know that hats do not cause baldness. But it is also possible that when a person puts something on their head, it may cause hair loss. This is especially true if that headgear pulls the hair once taken out.
The pulling of the hair is a cause of hair loss. We already know that hats don't pull the hair. But a very few of them can be too tight. And when this happens, it puts pressure on the scalp. It can also pull the hair away.
Should this happen more often, it can cause scarring. It can also result in hair follicles getting smaller. The hair would become very fine. In some cases, it would even already stop growing.
According to studies, the following would also be possible causes of traction alopecia:
– Tight and pulled-back hairstyles. Examples would be buns, cornrows, as well as extensions.
– Some styling practices require pulling of the hair. Examples would be when rolling the hair up in tight rollers. Another example is when you brush your hair aggressively.
– Frequent use of hot combs and oils.
Sometimes, your scalp would hurt from certain types of styling. Other times, your scalp would react to styling products or even hats.
Notice that when you have been wearing a ponytail for hours. When you take out your ponytail, feel your scalp. If your scalp is tender, it means the ponytail was pulled too tight.
Traction alopecia would always happen along the sides of the scalp. Well, it can happen anywhere the hair is pulled.
If you are wearing a hat that would pull on the crown, you will lose hair in that area first. For some, hair loss can appear like magic. For others, it would be a long process.
Experts say that the most common signs that you are balding include a receding hairline. This would make your forehead look a bit larger than it is.
Another to look out for are bald spots anywhere on the head. For some, baldness starts with hair that looks thinner. These strands of hair also look less healthy than the others.
If you have any of these symptoms, make sure that you address them right away.
The sooner that you address these, the better. Talk to a doc and start your journey of getting your hair back.