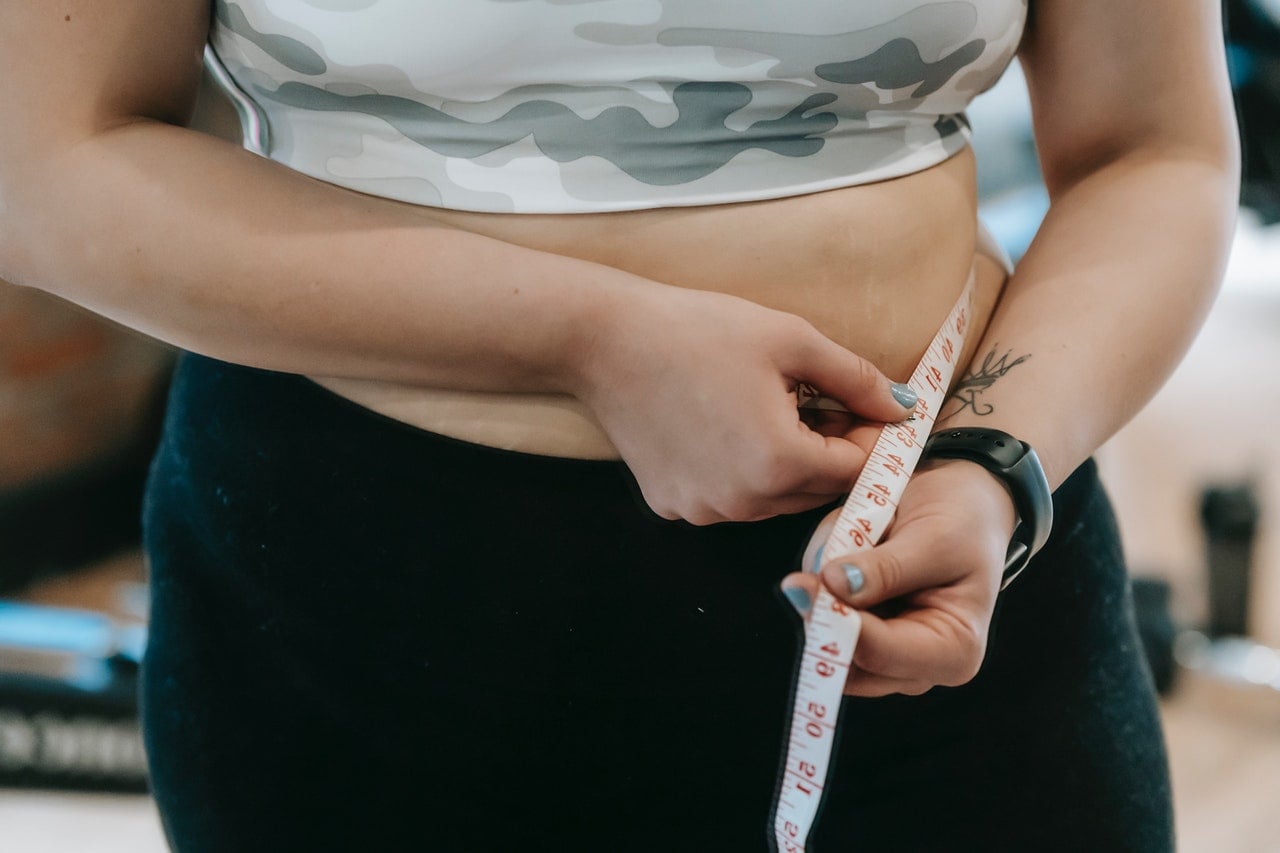 There are a lot of ways by which one can hide belly fat in a tight dress. One way is to accessorize to divert attention from the belly fat to the accessories. There are also patterns one should avoid and patterns one should prefer. Certain patterns can make one look wide, while others can make one look slimmer. Finally, the color of the dress can also create the impression of a slimmer figure. With the right color of the dress, one can always hide unwanted belly fat.
One of the most common problems we have is on how to wear a tight dress without the belly fat showing. This is understandable. But a few pounds in your midsection can always make one self-conscious.
But take note, some ways can help you. There are patterns you have to take note of. There are accessories. Sometimes, you just need to work on getting the right undergarment as well. You'll be fine.
Read on.
The Right Fabric. The Right Print
When selecting a dress, make sure to get the right fabric for you. When we say right, we mean comfortable.
It really doesn't have to be something expensive. But when you try it and it doesn't feel right, leave it. Meaning, if it's too tight, don't buy it. What you need to do is to try on many dresses. This makes sure you have enough options.
When you choose your dress, make sure to get those with well-structured fabrics. These would be able to help you flatten your curves.
Try to rid yourself of clingy fabric. Avoid ill-fitting cuts. Even if you like this specific style, if it doesn't fit well, don't.
When you buy your dress online, make sure that you check the reviews. See what other people have to say about the dress. Check on the comfort level as per the reviews.
Also, make sure to get something from a store that has a free return policy. This ensures that you can easily return the garment if it doesn't fit well.
The Colors
Dark colors result in making you look slimmer. It hides wrinkles and bulges and any other indicator of fat.
When you wear something light like white or beige, they tend to highlight the lumps and wrinkles. And so, when you feel like you have belly fat to hide, don't wear white.
Take Note of the Stripes
Stripes create an illusion of a slimmer body. Make sure, however, that you wear a dress with vertical lines.
This should make you look taller and leaner.
And when wearing stripes, the narrower the lines, the better. Because the wider the stripes are, the wider you will look.
Obviously, you have to avoid the horizontal stripes.
This would make you look wider than you actually are.
Choose the Print
When wearing something printed, go with something that is low-contrast. And as much as possible, the print should never have a clear focal point.
In short, the print that you have to choose is the one that makes it difficult for the eye to focus on.
The scale of the print, of course, should be in proportion to your figure. For example, if you are a smaller person, you should wear something with smaller prints.
Focus on the Underwear
Did you know that the type of underwear you don can hide your belly fat?
The basic would be to wear a bra. Another is to wear underwear that properly fits. This ensures that you do not show extra lumps and dimples as you go along.
When you wear underwear that is too tight, your extra fat will bulge out of the sides.
And speaking of underwear, if you have something high-waisted, go with that.
Accessorize
Another way to hide that unwanted belly fat is to be strategic with your accessories.
Why don't you wrap a belt or a sash on the thinnest part of your waist?
We know we don't want people to look at our bellies. But if you have noticed, the belly actually sits on the lower part of the stomach. And when you highlight the thinnest part of your waist with a belt or a sash, you invite people to look at that part. This should highlight the slimmest part of your waist.
And if you are big-boned, go with a wider belt. If you are short, go with a thinner belt.
Draw Attention Up
If you wear a scarf with a pattern or attractive color on your chest, you draw everyone's attention to the scarf. They would never even notice your belly.
But remember, never wear a bulky scarf. This will hide your neckline and make your upper body look wider than it actually is.
Also, if you are wearing a patterned dress, wear a scarf in solid colors. If your dress is in a solid color, go with a patterned scarf.
Pieces of jewelry
Divert everyone's attention away from your belly. Try getting bold with a nice and big necklace. Why not the flashy earrings?
The necklace should sit high around your collarbone. This should divert everyone's attention and focus on the necklace.
And oh, before we forget, avoid the dangly pendants. Because they tend to bounce off your belly when you move. And we don't want that to happen.
Wrap Yourself
Another tip is for you to wrap yourself in a fitted cardigan. A tailored jacket is also a great option to wrap yourself in.
When choosing a jacket, go with the one that has a complimentary color.
Avoid a jacket with a bold print. It can draw everyone's attention away from the jacket. It would have everyone pay attention to your midsection.
For the best slimming effect, go with jackets in solid colors.
Matching Stockings
When you match your stockings to the color of your dress, this will make you appear longer. This makes you appear leaner. The continuous color from your head to your toes make you look thinner.
If it's not too hot, you can even don thick tights. This makes you look slimmer than you actually are. And taller, too. But remember, only if the weather permits you to wear thick tights.
Fix That Posture
Slouching makes you look heavier.
That statement alone, we hope, can encourage you to walk with your chin up. This should encourage you to walk with your shoulders pulled back and relaxed. Slouching can exaggerate your curves. And yes, that includes your flabs.
When you slouch, it pushes all your belly fat together. It brings with it the appearance of more belly fat than there actually is.
To avoid this, stand straight. The same is true when you are walking.
And if you can, wear your heels. This would make your legs look longer. This makes your body look thinner.
The heels would draw the attention away from the belly.
Many women would go with nude heels. These just make your legs a mile long.
How can I hide my belly overhang?
First of all, you can use a support band. Or you can also use clothing made to support the abdominal area. This can help hide your apron belly. This can also rid you of your additional skin to sag. Plus, it can also support your back from carrying all that extra weight at the front.
But first of all, what is an apron belly?
An apron belly is something we also call the pannus stomach. Sometimes, people also refer to this as a mother's apron.
This appears when the belly and the fats surrounding the internal organs expand. The reason for expansion could be because of weight gain. Pregnancy is also another reason for this.
This results in additional fat deposits. This makes it appear like an apron flap around the abdomen.
The size can vary, of course. Some apron bellies are larger than the others.
And just when you thought that this only happens to women, you're wrong. This also happens to men, especially those who lost a lot of weight.
Apron bellies can increase the risks of certain cancers. This would include ovarian cancer.
At some point, experts also associate an apron belly with heart disease as well as diabetes. Suffice to say, it would be essential to address this the soonest that you can.
The first thing that should come to mind is to hide it. Wear some baggy sweat pants or Don a sweatshirt, all to hide it.
But the worries remain the same. This will never go. Unless, of course, you do something about it.
Yes, sweatpants and sweatshirts work. Yes, support bands work. But until when will you hide your apron belly when you can actually get rid of it?
Here is how.
How do I remove my apron belly?
There are a lot of options for you to choose from. When removing your apron belly, you can go the healthier way. You can settle for exercise and healthy eating habits. Or you can also go with surgical and non-surgical treatments.
When you want to reduce or even remove your apron belly, you have a wide array of options to choose from.
But before you finally decide on how you want to lose it, remember one thing. And that is that your health should be your main priority.
When you exercise or go on a specific diet, consider your overall health. This should be your priority.
One thing you have to understand is that apron bellies are hard to get rid of. The only way to reduce or remove it is through intense determination. This is if you lean towards the direction of exercise. Or you may also want to exercise and combine it with any or both of the treatments.
Losing the Belly Through Exercise
When you lose weight through exercise and a proper diet, you also reduce your fat deposits. When you go through this approach, you have an added benefit. And that is the benefit that supports your overall health as well.
If you want to get rid of your apron belly through proper diet and exercise, you may hear people advise you on sit-ups. Crunches are also popular ideas of losing an apron belly. Most people would say that these are the answers to the eventual removal of your apron belly.
Yes, these exercises would be able to strengthen your abdominal muscles. But these would never make your apron belly disappear.
The reason is simple.
This is because there are a couple of layers of fat in the stomach area. Your arms and legs only have one layer of fat. Your stomach area has two layers.
This also means that the abdominal muscles are one of the hardest to tone. And this is not just for some. This applies to a lot of people.
Sit-ups work on very specific abdominal muscles. The muscles would be able to develop over repetitive sit-ups. But they will still be surrounded by another layer of fat. This makes it hard for abdominal muscles to tone. Unless, as mentioned earlier, you have great focus and determination to tone them.
But here's something easier.
Instead of you focusing on crunches and sit-ups, one of the best options is to vary your exercises. What we mean is that you take exercises with different types of movements. These exercises should require you to move in many ways.
Pair that with eating healthy, and you are sure to reduce your apron belly.
And when eating healthy, ditch the calories; or too much of it. In no time, you will see a reduction of your apron belly.
Surgical and Non-Surgical Treatments
Once you lose a lot of weight and fat, something else happens. And that is that you will retain extra skin on you. While exercise and diet can remove extra weight, they cannot get rid of extra skin.
The amount of extra skin varies. Some will have a lot, while others will not have that much.
This is where the treatments come into play. Some can be surgical treatments. Others will not be as invasive. But if there is one thing about these treatments, it is that these would cost you much.
Here are a few examples:
Laser Treatment
This is a non-invasive treatment and would involve lasers. This is appealing, actually. And this can also help rid you of belly fat.
Aside from belly fat, this procedure can also rid you of fat in other areas.
But when you are extremely obese or are breastfeeding, this is not for you. The same is true if you have other medical conditions.
Panniculectomy
This procedure is being done to remove the pannus.
The whole thing is quite different from a tummy tuck. There is no guarantee if the procedure can tighten the abdominal muscles. This is because the procedure would only remove the extra skin and fat.
This can give you a flat belly.
No matter the procedure you take, always make sure to think of your overall health.
Because at the end of the day, your flat belly is nothing if your health is compromised.