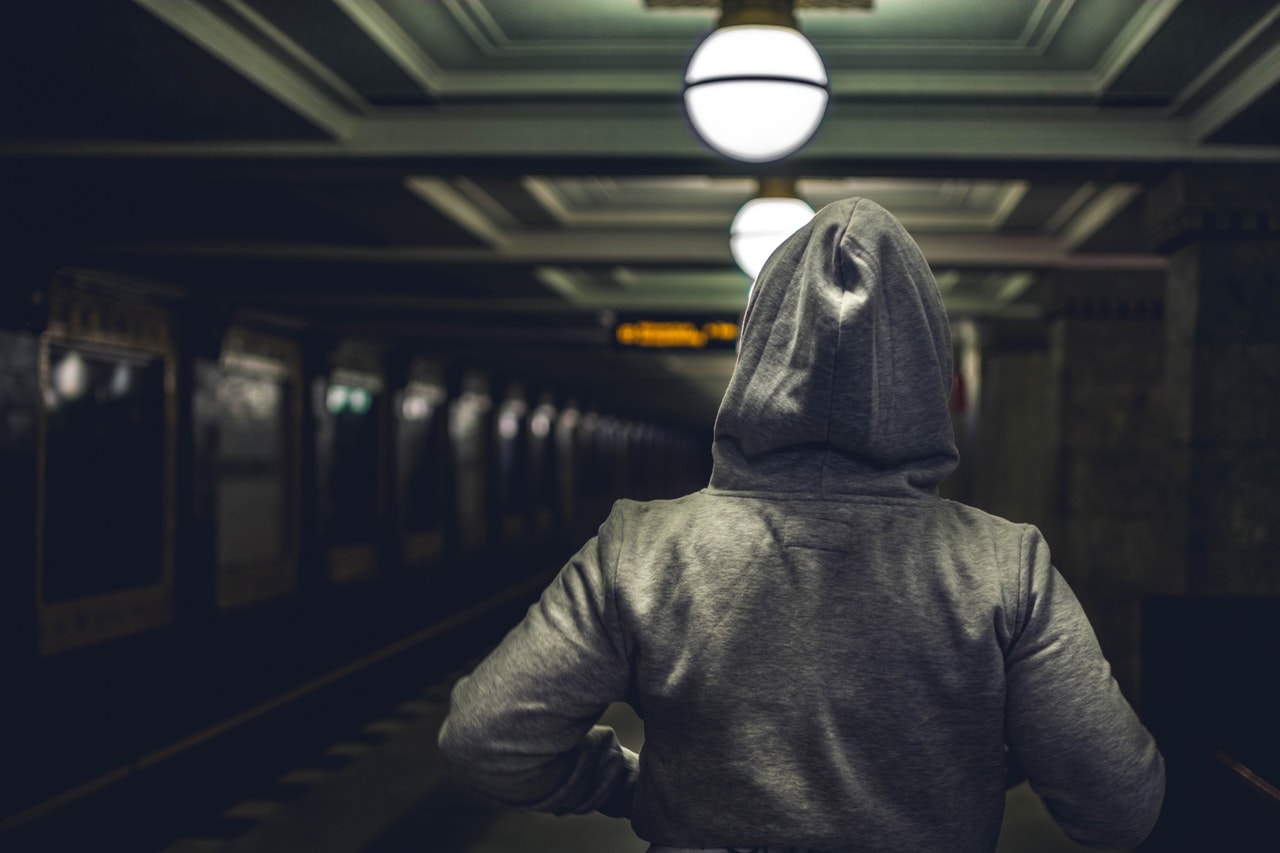 Cotton fabric shrinks after many washes. The shrinkage of garments results from washing and drying. And as hoodies are mostly cotton, shrinking is inevitable after numerous washes. About 45 washing and drying cycles would result in a hoodie that fits less than when it was bought. To minimize shrinkage, one can resort to washing hoodies in cold water. Air drying can also help.
One of the most important considerations when buying a hoodie is comfort. The level of comfort is important, as well as the fit.
While style and design are both important, both are not as essential as the other two.
The reason can be very obvious.
Hoodies are garments for comfortable lifestyles. It can be something one wears at home. Or it is also something one wears in informal and casual activities.
And when it shrinks after many washes, hoodies may not be as comfortable anymore.
This is why it is always a great idea to discuss sizes. Should one go for larger sizes?
How does one ensure that hoodies last long?
Even if you get cotton hoodies that are preshrunk, they will still shrink by about 15%. Depending on your washing and drying settings, it can sometimes shrink by up to 35%.
As time goes by, your hoodie will shrink further. It will fit you less and less. It will no longer be the original hoodie you had when you first bought it.
One of the best ways to minimize shrinkage is to use cold water. Wash your hoodie with cold water. And hang dry it as much as you can. While this cannot stop the shrinking, it can at least minimize the shrinkage.
Hoodies and their Sizes
As is customary, hoodies can differ in sizes depending on the manufacturer. The makeup of a hoodie differs. This depends on the manufacturer's construction and assembly.
What this means is that the sizing or fit may not be the same for all. Compared to another brand of the same size, a hoodie of this size may have slight variances.
Most US brands go by the standard American size. This is, at least, for the most part.
This makes it easier for one actually to get hoodies at least one size larger.
One brand may have about an inch extra. Others may have a couple of inches more in length, while other brands may go without any added length at all.
This means that when the hoodies finally shrink after many washes, some may fit, and some may not.
Getting hoodies in size or two larger solves this problem.
Hoodies and Shrinkage
It is common knowledge that hoodies shrink. This is after multiple washing and drying.
No matter how popular a brand is, cotton hoodies always shrink from their original size.
As such, it makes great sense that when getting hoodies, they should be a size or two bigger. When it shrinks, the hoodie will still fit.
Of course, the hoodies will not shrink to a size suited for kids. The shrinking will be for about an inch or two. However, if it is your normal size when you buy it, it will be tighter once it shrinks.
Shrinking is a natural process. This is often caused by heat and friction. When mixed with water, cotton fibers naturally shrink.
Cotton tends to absorb a lot of water. The same is true with wool. These fibers shrink and tangle up when in contact with water. The same happens when in contact with too much heat.
This is why frequent washing and drying results in shrinking.
Comfortable Hoodies
Most hoodies shrink by about an inch or two in torso length. For the sleeves, it may shrink by about half an inch. This happens after too much time spent in the dryer.
Buying a larger hoodie gives one more cloth. This means there is more coverage. There is more space by which to cover one's hands. And even if it shrinks, there is still that extra piece of cloth to make the hoodie fit perfectly.
How do I keep my hoodies from shrinking?
Hoodies will shrink over time. There is no stopping this process. However, one can always slow down the process of shrinking. Because hoodies shrink due to heat, one can dry clothes on the lowest heat setting possible. If not, one can always resort to hang-drying the hoodie. Also, washing the hoodie with colder water will slow down the shrinking process.
Hoodies shrinking is inevitable. It will always happen no matter what.
But there are ways to slow down the process.
One can delay the shrinking when one dries clothes on the lowest heat setting possible. This is because heat encourages the shrinking of cotton and wool. And heat usually gets transmitted during the drying process.
When drying, consider using the lowest heat setting. One can also resort to hang-drying hoodies. With this type of drying, hoodies tend to shrink less.
What can actually help is a sweater drying rack. This rack makes use of room temperature air to dry the garments. This is not only specific to hoodies. The rack is something one can use even if other garments are made of cotton and wool.
Naturally, the care of hoodies depends on a lot of things. It would also be essential if one could read instructions. The labels usually contain care instructions. Read and follow these label instructions to ensure you give the proper care to the garments.
And before we forget, avoid drying your hoodie multiple times. It will shrink your hoodie faster than one can ever imagine.
And this frustrates the wearer to no end. This is especially true when one removes the laundry from the dryer. Only to find some shrinking had happened. And sometimes, the shrinking could be to a point where the garment is no longer wearable.
When one allows the clothes to sit in the machine, mold, and mildew may grow. When one places them in the dryer, the clothes may shrink.
So, what options does one have?
What steps should one take to clean clothes without shrinking safely?
Be Familiar with your Fabrics
Different types of fabrics react differently to heat. Most fabrics shrink over time. But some shrink faster than the others.
When one knows which fabrics shrink faster, one is actually at an advantage. One is actually equipped with the knowledge to make sound decisions. This also allows one to have an understanding of how to care for the garments.
Wool is one of those on top of the list when it comes to shrinking because of heat. It can be a sweater, a shirt, or it can be any garment. As long as it is from wool, dry them separately. Otherwise, garments made of wool tend to shrink faster in the dryer.
Wool may be soft and fluffy. But when exposed to heat when drying, they easily shrink.
Next to this is cotton.
And this makes it ideal for hoodies to be actually air-dried. Hanging them from a shower rod in the bathroom would be ideal. The same is true with using cold water when washing.
Another important reminder is to remove the hoodie once done drying immediately. Once removed, fold the hoodie right away.
Finally, make use of the tumble settings. Dryers have this type of setting, which makes use of motion to dry clothes.
What causes hoodies to shrink?
Hoodies shrink when exposed to moisture. The other reason for shrinking is excessive heat. These two factors compress and mesh together with the fabric, causing it to shrink.
Shrinking happens all the time. And it can be disheartening.
The dryer is always to blame for such happenings. But aside from the dryer, are there others where one can put the blame to?
Other laundry habits can result in the shrinking of garments. Aside from laundry habits, the manufacturing process has something to do with shrinking.
There are three main types of shrinking. One is felting. The other is relaxation. Finally, there is consolidation.
Here, we talk about each of these types and their causes.
Felting Shrinkage
Such a type of shrinkage appears with animal hair fibers. One such example is wool. These are fibers that have scales along their surface.
When these fibers get exposed to moisture and heat, these scales compress. These scales also mesh together. This causes shrinkage.
Relaxation Shrinkage
Another type is relaxation shrinkage.
Such shrinkage happens when the fabric gets its exposure to excessive moisture. This happens when the fabric gets in contact with tepid water. When this happens, the fibers tend to relax and swell.
This type of shrinkage is minimal and sits at about 1% or less. Such a shrinkage also happens in natural fibers. Examples of these are cotton, silk, or linen. Other fabrics designed to be absorbent also go through this type of shrinkage. Examples are synthetic performance fibers.
Cotton is a natural fiber. Most hoodies are of cotton. This is one reason why hoodies usually shrink over time.
To avoid such shrinkage, one should be careful. Hand washes garments made of silk in cool water. Gentle detergent is much preferred.
Also, one should ensure to minimize agitation or wringing of these garments.
And as always, air dries the garment. Make sure to also keep the garment out of direct sunlight or heat.
Consolidation Shrinkage
This type of shrinkage happens when a lot of factors combine.
These factors are moisture, heat, and mechanical action. When talking of mechanical action, these refer to agitation. This is agitation created during the washing and drying process.
This results in the fibers releasing tension created during the manufacturing process.
When the tensions are finally released, this results in the deformation of the fabric. This is similar to when a shirt looks different when fresh out of the dryer.
This is the same thing that happens when a garment of silk spends a lot of time in hot water on a heavy-duty cycle. Or add a blouse into the dryer and run it on high heat for 30 minutes.
These will result in changes in the size of the garment. The changes will be dramatic. The shrinkage will be visible when it comes to the length and the width.
The finish of the fabric is also much affected.
Natural versus Synthetic Fibers
As previously mentioned, natural fabrics tend to shrink due to consolidation. These are cotton, wool, and linen. Compared to synthetic fibers like polyester, natural fabrics tend to shrink more.
Synthetic fibers are actually designed to be more stable. This is because these fabrics are really set for extreme heat. This means that despite scorching environments, the fibers will remain stabilized.
Preshrunk Garments
Another option one can go for is choosing "preshrunk."
Preshrunk garments are those that get exposed to consolidation shrinkage before their manufacture. This allows the wearer to enjoy the garment more without fear of shrinking.
Even before the sewing process, these garments have already shrunk.
These garments are those that have already been washed. These garments are those that have already been compacted.
Extra washings will no longer shrink the garment for a very long time.
And yes, hoodies have their own preshrunk versions as well.
But while preshrunk garments will never shrink at first, with many washes, it still will. This is especially true for garments that get dried in the dryer many times.
Given enough washing and drying, even preshrunk garments shrink.
The good news, though, is that it will never shrink for a very long time.
—
Now, one should already be aware of why hoodies and garments shrink. There are many factors involved in shrinkage.
Most factors were already established and existing. This is even way before the garment was bought.
Most important of all, one should always refer to the proper care of these clothes. Most garments come with care labels. These labels would be able to guide the wearer on the proper care.
Aside from proper care, care labels would also include correct laundry techniques.