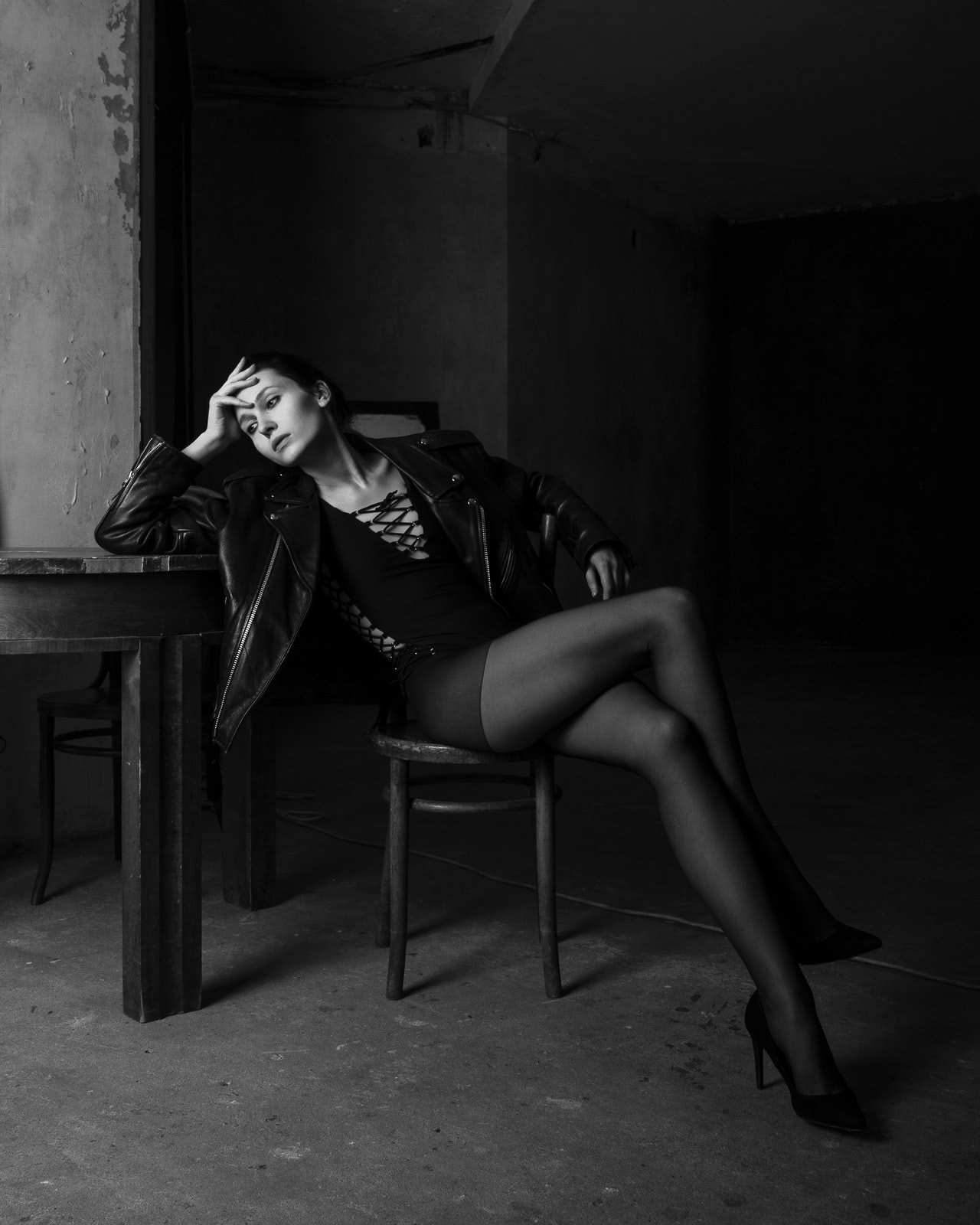 At some point, tights can prevent other unwanted creatures from touching your skin. However, tights can never protect you from mosquitoes.
Tights can more often be a garment popular in women. But even so, its material is actually something that can help you in matters of survival. Even hunters use tights as a weapon to shoo bugs away.
Tights can also help hunters from getting skin irritations. This would be helpful as they wade their way into the woods.
But it is sad. Tights cannot be foolproof protection against mosquitoes. But it can still help you survive on other occasions.
Here are a few examples.
Food
One of the most common uses of tights, aside from wearing them, is for catching food. The material is just so perfect for trapping fish as well as crustaceans. It could be from a river, a stream, or a lake.
Tights can provide you with the protein that you need to survive.
To do that, just pull the hose around the forked end of a tree branch. Dip (or plunge) it into the water. That's it!
Once in a while, you would be able to catch a smaller fish. But fret not because you can always use the smaller fish as bait to lure bigger fishes.
Shoo the Bugs Away
Tights against your skin would be able to ward you off of stings and bites. This is pretty important when you are in a location where insects can carry infections.
Another of its use would be to serve as a barrier between you and some creatures of the seas. A jellyfish would not be able to sting you when you have tights on. The same goes for leeches that would not be able to penetrate the material and stick into your skin.
Tights would be able to ward off other insects. But the mosquitoes would still get their way when you have tights on. Sad, but yes, they would always be able to pierce through.
Water Filtrations
Water is something that is essential for your survival. But while it is important, it can also be dangerous.
When in unfamiliar territory, make sure to filter the water through a piece of tights. This would ensure the water that passes through is not super dirty.
Remember, dirty water can dehydrate you. It can cause you to be sick. It can even be fatal.
However, one thing to remember is that tights can only filter small particles in the water. But if you can, you still have to boil the water to rid it of parasites and harmful bacteria.
To Keep Away the Dust
Tights can also be a great way to protect yourself from dust and sand.
Just tie the tights around your nose. Make sure not to make it too tight. Just enough to cover your nose and mouth.
This would be useful during windy days.
What material can mosquitoes not bite through?
Mosquitoes would be able to bite through pieces of clothing. But one thing you need to know is to add a super thin layer of graphene. This would make your clothing impenetrable. Studies provided the world with so much promise on this. When added to your garment, it is an effective way to avoid mosquitoes. The mosquitoes will never be able to pierce through your clothes.
A recent study showed that this material stops the mosquitoes from piercing through.
But before anything else, let's talk about the other options.
Here's one. Some make it an option for clothing to be treated with permethrin. This is a chemical that can endanger or even kill mosquitoes: the chemical – carcinogen.
Now, isn't that the one that causes cancer?
Well, studies also show that the amount of carcinogen is too low even to cause you harm. But still, no matter how low it is, most consumers avoid the chemical.
Others contend that it may not even work. This is because there are some who tested the chemical. They then stuck their arms into a cage filled with mosquitoes and still get bites.
Why don't we spray our clothes with insect repellent, then? Well, we can. But this can still pose health risks to its users. Simply because of one reason. And that is that insect repellants came about with the intent of using them as a pesticide.
It can cause health irregularities and can even damage the brains of some.
Aside from the health risks, there is also the risk to the environment.
Graphene, on the other hand, is transparent. It is very thin. It is from the same materials that you can find in pencils.
Research over the years led graphene to be an effective way to ward off mosquitoes. It can dry and form some sort of a graphene film that one can apply to fabric.
In many tests conducted, the volunteers had to cover their arms with a piece of clothing. The clothing was treated with graphene film. They then stuck their arms in a cage filled with mosquitoes.
The volunteers with bare arms got a lot of bites. The same is true for those with arms covered by a piece of clothing.
The volunteers covered with a piece of clothing with graphene remain untouched.
Naturally, you cannot cover yourself in clothing treated with graphene. These exposed parts of the body would naturally be a snack for the mosquitoes. But at least, it minimizes the body parts that are vulnerable to mosquito bites.
This part of the research is still in its infancy. But this speaks a lot about its potential. Also, the interest had not been waning since the research started.
Even brands peaked their interest in producing clothes that can provide protection. The military, for example, is in bad need of these types of clothing.
Also, as the graphene they use is not that much, the cost may not be high. It is a common thought to finally see these types of clothes manufactured in bulk in the future.
This, as well, can play a big role in public health.
And with that, we keep our fingers crossed.
What else do I wear to protect myself from mosquitoes?
There are a lot of garments you can wear. Closed-toe shoes and socks are some of the most common examples. Also, you can tuck your pants into your socks. This way, no mosquito would be able to have that exposure to your skin. You can also wear long-sleeved shirts. And finally, avoid stagnant water. It is not always about what you wear. It is also sometimes about the preventive measures you take.
As you can see, mosquito bites are not just a nuisance. The itchiness that comes after a bite is not just the only thing you can potentially have.
Mosquitoes can also give you parasites, worms, and viruses. While some can transmit nothing but a bad itch, others can have deadly bites.
Protective clothing can ward off the bites. It may not be all kinds of clothing. But there are those that can at least provide you with the protection that you need.
Let's discuss this further.
Mosquitoes and Their Bites
Let's take a look at mosquitoes. They have six sharp and long parts for a mouth. These are sharp and can pierce through fabrics that are lightweight. These mouthparts are what we call the proboscis.
Now, there are certain types of fabrics that a mosquito can easily penetrate. One of these is a gauze. Another example is spandex.
There are also others.
Below is a list of fabrics and the amount of protection they can offer from mosquito bites.
As you already know by now, spandex provides poor protection from mosquito bites. The same is true for everything made of gauze and voile.
Garments made of gingham and polyester can provide you with medium protection. This is also the amount of protective clothing and silk-cotton blends can provide.
But what materials can provide ultimate protection? These are those made of denim and velvet. Garments made of tight-knit wool and nylon ripstop can also ward off mosquito bites.
The Fit and Shape
The fit and shape of your clothing also affect the possibility of mosquito bites. When the clothing is skintight, there are lower chances of bites. The same is true to garments of close-fitting like yoga pants or undershirts.
If you are wearing clothes from material that provides good protection, they will not be able to bite you. That is until they can get inside your clothes. That's a different story.
Loose necklines also make you vulnerable to bites. The same goes for clothes with bell sleeves.
The Color
Another factor that can ward off mosquito bites would be color.
Mosquitoes love the heat. And as you already know, dark colors emit more heat than light colors do.
This means that dark-colored clothes attract mosquitoes more than light-colored ones.
Things to Know About a Mosquito Repellent
There are mosquito repellents that you can use on top of your clothes. Sometimes, it can also be something you apply to exposed skin. You can also use it under your clothing.
When using it on exposed skin, it is safe. Just make sure the eyes are safe.
These are not good for babies unless you have consulted with a pedia. Also, as repellents are for humans, they are not safe on pets.
There are various repellents in the market that you can use. DEET is one of those that you can use on your clothes or your skin. The same is true for Picaridin, which you can spray on your clothes or exposed skin.
Some Very Important Precautions
Other repellents are not safe for the skin. They are not safe to be inhaled either. One of these is permethrin.
Actually, there is a kind of permethrin that is good for use on your skin. But there is a kind of permethrin that is for agricultural use.
Make sure to get the one that is safe for the skin.
When you want to treat your clothes with permethrin, you first have to make sure to hang the clothes outside.
During the application, make sure not to inhale the chemical. Wear gloves as well. And when spraying, spray it on the entire piece of clothing. Follow package directions.
Finally, let it completely dry before wearing it.
Other Ways to Prevent Mosquito Bites Outdoors
Just because mosquito bites do not mean you no longer have to spend time outdoors. There are many ways by which you can avoid them.
Here are some of them:
Use mosquito netting. These are polyester materials and help ward off mosquitoes. There is also another type of mosquito netting. It hangs suspended from the ceiling. It protects people from mosquitoes while they sleep.
Make sure to wear closed-toe shoes. Don't forget the socks. And speaking of socks, make sure to tuck them into your pants. There should be no gap of skin exposed for the mosquitoes to bite.
If you can, wear long-sleeved shirts. Also, avoid areas where there is a stagnant body of water. Mosquitoes tend to breed in these locations.
How to Treat Mosquito Bites?
Hoping that the one that bit you does not carry diseases, there are remedies which you can do. These remedies can help minimize the itch. And how do you treat them? Here goes:
Wash the affected area. Use soap and water. Rinse thoroughly.
If you have it available, apply witch hazel to the affected area. Use a cotton ball. Or you can just spray it from a bottle.
Cold compress for five minutes.
If you have it, take an antihistamine.
—
No matter how skintight it is, there is always a possibility of mosquitoes stinging your skin.
Heavier clothing can minimize bites. But they can still penetrate the fabric at times. It is thus of essence to remain covered as much as you can.
This brings to mind mosquito repellents. They can help. You can spray them on clothes and exposed skin. But make sure to follow packaging directions.
Finally, prevention is better than anything else. Avoid breeding grounds of mosquitoes as much as you can.
It does not matter if you have tights on. It doesn't matter if you're wearing denim. As long as you are not in a mosquito-infested area, there is no need to think about these.
Stay safe!