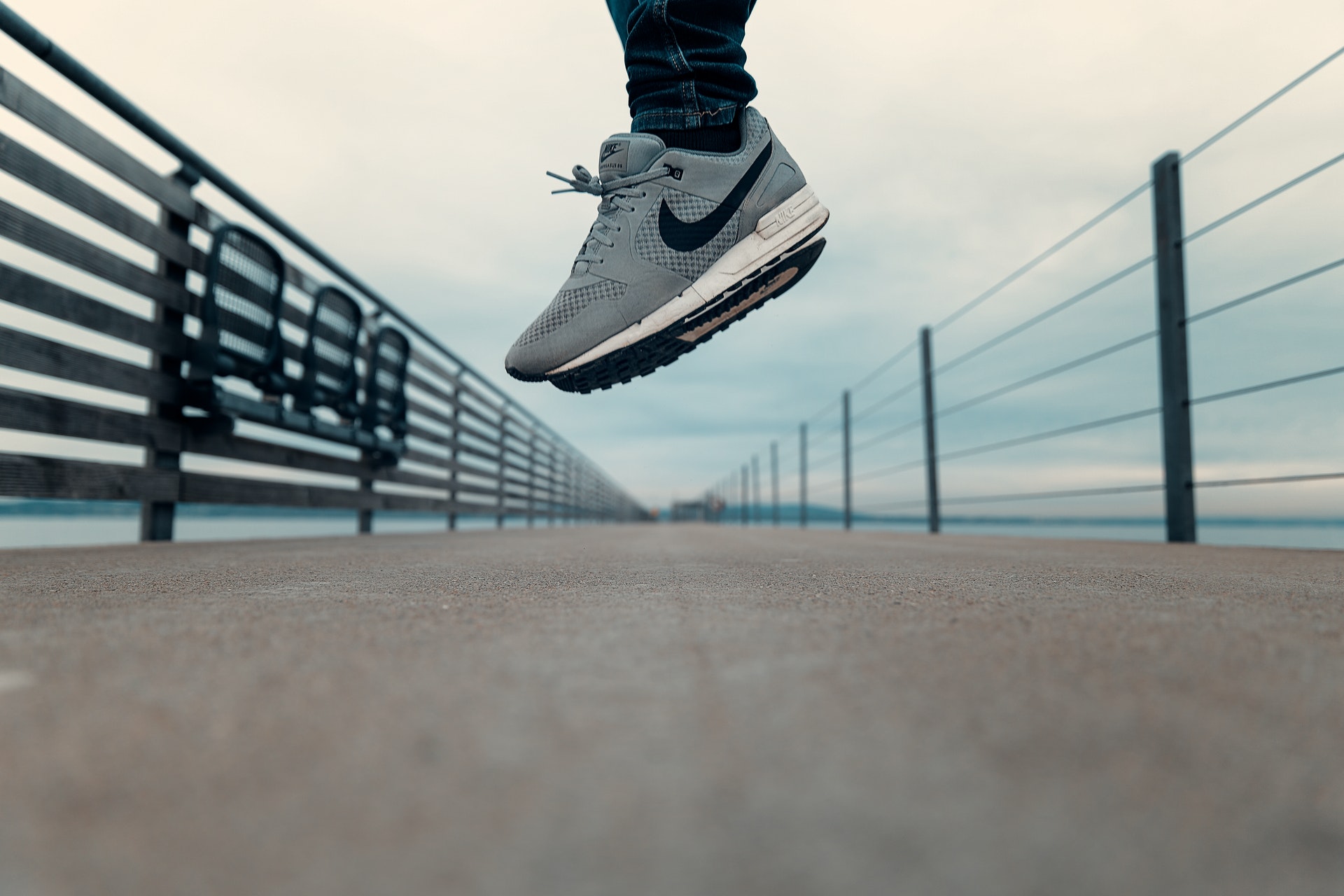 When it comes to brands of sports shoes, Nike is one of the best there is. This is because the brand itself uses great technology and equipment in manufacturing. Not only that, but its design boosts performance. For example, in basketball, athletes and enthusiasts look at Nike as the one to beat. Their shoes provide cushion and unimaginable lightweight materials. These enhance the performance during games.
There are a lot of high-quality sports brands across the four corners of the globe. Nike is one of them.
You may have heard of the others as well. There is Adidas, Under Armour, Big Baller, and a lot more.
But amongst all of these brands, there is only one that remains on top. This is when you consider performance, quality, and overall design.
And that is Nike.
Let's dive into the reasons why.
Branding and Marketing
Nike is the best there is when it comes to sports shoes and sports apparel. Let's begin with their sign-ups.
The brand is something you would see in the world's top athletes. It is being endorsed by many legends like Lebron James and Paul George. It is also common to see the brand endorsed by big names like Russell Westbrook and Kevin Durant.
In fact, the endorsements go way back to the 90s.
Michael Jordan was one of those who sacrificed his image in the name of Nike. Aside from him, there have been a lot more athletes who did just that over the years.
Nike is not limited to shoes alone. They have a clothing line. They have equipment that many players and customers use.
When Nike signed these athletes up to endorse the brand, it caught a lot of attention. It brings in a lot of cash.
What's our point, then?
The point is that a brand will never be a brand without great advertising. And Nike has that – a lot of advertising.
Nowhere in the world can you go without running across that famous check logo. Nowhere in the world can you go without seeing the "Just do it!" tagline. And this is no simple branding.
When Nike signed up athletes to endorse them, they sent up a different message to its market. By buying the latest Nike pair of shoes, one can also perform as great as these athletes in the sports arena.
What makes a brand is not just quality alone. It starts with amazing branding and marketing. And Nike can tick this off the list.
Technology and Manufacturing
Now that you have captured the attention of your market, what's next for you?
The next step should be to live up to the expectations. And Nike has done just that.
Nike is the best there is in the market because of its great technology and equipment. Both of these makeup for pairs of shoes and equipment that can boost performance.
For example, let's talk about Nike basketball shoes.
These shoes bring with them cushion like no other. Basketball players need this type of cushion. And these shoes are made of lightweight materials to address that need.
Well, all of the other competitive brands have that, too.
Yes, they have these as well. But when it comes to the latest technology, manufacturing, and designs, Nike does its best.
The other competing brands in the industry have not achieved that much yet.
The Company in General
Amongst the many sports companies out there, Nike is one of the most reliable. In fact, it can even be the most reliable there is.
The BBB or the Better Business Bureau rates Nike as an A+. Comparing this rating with other brands like Adidas (C-) and Big Baller (F), one can see why Nike is the best brand there is.
Great manufacturing and design come from amazing companies.
And Nike is that company.
In fact, from as far back as 2017, the brand is actually valued at $29.6 billion. And that is a big brand if you base it on that.
The brand is higher than Under Armour ($4.4 billion) and Adidas ($9.7 billion).
Customer Preferred
When one thinks about it, customers prefer Nike more than any other brand.
In recent surveys, about 47% of the market prefers Nike over any other brand. The variance is huge when you compare it with the second most preferred. Adidas sits in the second place of the most preferred with 23%.
New Balance is in third place, followed closely by Skechers and Converse.
If one looks at the numbers, one could easily say that Nike is the most preferred by many.
In fact, even sports teams would rather have Nike than any other brand.
The Super Bowl has two teams that don the Nike logo on their jerseys. NBA teams and athletes have the logo in their uniforms.
Even the US men's basketball team brings with them the Nike brand in their games.
Aside from these being preferred by many, the shoes are, in itself, a league of their own.
These and more make Nike the best brand there is in shoes and sports apparel.
What makes Nike shoes so special?
Nike is special for a lot of things. The construction and design are the main reason why it is special. Aside from its construction, Nike spends a lot of time and effort on its aesthetics. Finally, they spend a lot of money on branding and marketing.
What makes them stand out? How can Nike be more different from other shoes in the market?
Aside from everything mentioned earlier, Nike is also a brand of comfort. It is comfortable to wear. It is durable. Plus, aesthetically, Nike seems to be on top of the rest.
What Makes Nike Better
No matter how much the world changes, one thing has remained constant over the years.
Since its creation in the 1970s, Nike remains one of the most valued sports brands globally.
When it comes to athletics, Nike is up there. In fact, you may have even experienced for yourself how Nike enhances performance.
The question remains. What makes it better than the rest?
Why can't it be the same as the other shoes?
The answer is that it can never be the same. Here, we learn why.
The Image of the Athletic Shoe
As you already know by now, Nike spends a lot when it comes to branding and marketing. They spend millions on this.
And that "Just do it" tagline sticks to mind.
One can never say the line without Nike crossing his mind. This is how strong the brand's recall is.
The Quality
Some shoes can be low when it comes to quality. Some are just mediocre.
Nike isn't that.
What makes Nike special is that they listen to the experts as well as to the athletes. And because they listen, they can design footwear that addresses these concerns.
These shoes can satisfy concerns on durability and performance. Aside from that, it also enhances one's endurance.
No other brand in the market can do that.
Other brands add trinkets here and there in the name of fashion. Nike does not do that.
They stick to whatever is already tried and tested. They retain the quality. They live up to the promise of quality.
Athletic Comfort
When it comes to sports shoes and apparel, nothing beats the concept of comfort. This is one of the major considerations the wearers look for.
Most wearers look for shoes that can make them feel their best.
What makes Nike special is because they pay attention to these details.
Such attention to upcoming trends paved the way for the company to open its store that targets women. And their selling point with this store is something these women all look for – comfort.
Nike knows that for them to retain their position at the top, they have to pay attention. They have to look closely at fashion styles and trends.
The brand has maintained quality and durability. They enhance performance and add comfort to the equation.
One can easily wear their shoes and feel empowered, protected, and comfortable.
No other shoe brand does this but Nike.
This is what makes Nike special.
Is Nike a high-end brand?
If you are familiar with shoes, apparel, and the likes, you would agree that Nike is a high-end brand. It was and continues to be a luxury brand. Walk into their stores or browse online on their website, and you would see. Nike is luxury. Nike is an upscale brand. But aside from the price, the brand delivers when it comes to quality, comfort, and design.
Nike is actually considered by many to be one of the most valuable apparel brands around. But no matter how high the prices may be, we still find people buying their products.
One would not wonder long. Because when it comes to quality and how it boosts performance, Nike is top-notch.
Aside from these characteristics, there is another reason.
This is because Nike continues to pay attention to fashion trends. They consider the whine of the market.
And so, no matter how high their prices may go, Nike is a luxury brand people prefer. And we all know it. People would gladly pay the price for something that they like. People pay for whatever it is worth for something they prefer.
Nike looks into this type of mindset, and they put this into their business equation.
The brand comes with different models. The brand has a lot of shoes that range from the cheaper Air Monarch at around $50 per pair. They also go to as much as $700 per pair for their Hyper Adapt 1.0 self-lacing pair of shoes.
But aside from that, Nike has great branding and marketing.
They are not shy to spend on marketing. They do not hesitate to tell the world that they are the best in the industry. And indeed, they are.
Pair that with the company's penchant for innovation, and you get a luxury brand people crave for.
When you see a pair of Nike shoes, you would immediately say they are top performers. But it is not any list that tells you that. It is Nike that tells you that these shoes are the best.
Their promotional efforts are top-notch.
Even with their other apparels, Nike knows effective marketing works to their advantage. You know you would never easily buy a pair of sweatpants for $100. But with Nike, you can throw those excuses away.
Plus, in recent months, Nike has come up with something else that is more effective.
Nike now welcomes customers to walk into their stores. In their New York Soho store, one can easily make an appointment with one of their staff for an hour.
Customers can walk-in and talk about anything that concerns them. Is it shoe fitting? Is it finding the right color for your skin tone? Customers can make that appointment, visit that store, and get out of the store with a solution.
Some people contend that this sounds like how Apple treats its customers. Whether this way of thinking inspires it or not, one thing is certain. It is this mode of attending to customers' work.
Also, in this new method of attending to customers, one can go to a certain area and test out the shoes. This makes it easier for the customers to decide on which apparel to buy.
Another amazing concept is how Nike treats buyers of their most expensive pair.
As mentioned, the HyperAdapt 1.0 automatically laces up as soon as you put your foot in. It also does not come in an orange box.
What it comes with is another box that does not look like Nike's. It comes with enough room and a card.
One can easily call the number on this card and talk to a human. There is no need for you to wait for a machine to direct you to a human. Call this number, and you don't get a robot to attend to your needs.
If this level of customer service does not attract you to buy one, we don't know what will.
Nike believes that with the price comes a great customer experience. And the company is paying attention to that aspect. From customer service to customer experience, Nike delivers more than usual.
It takes care of you not only in the sports arena. It also takes care of you as a customer and their most valuable partner.