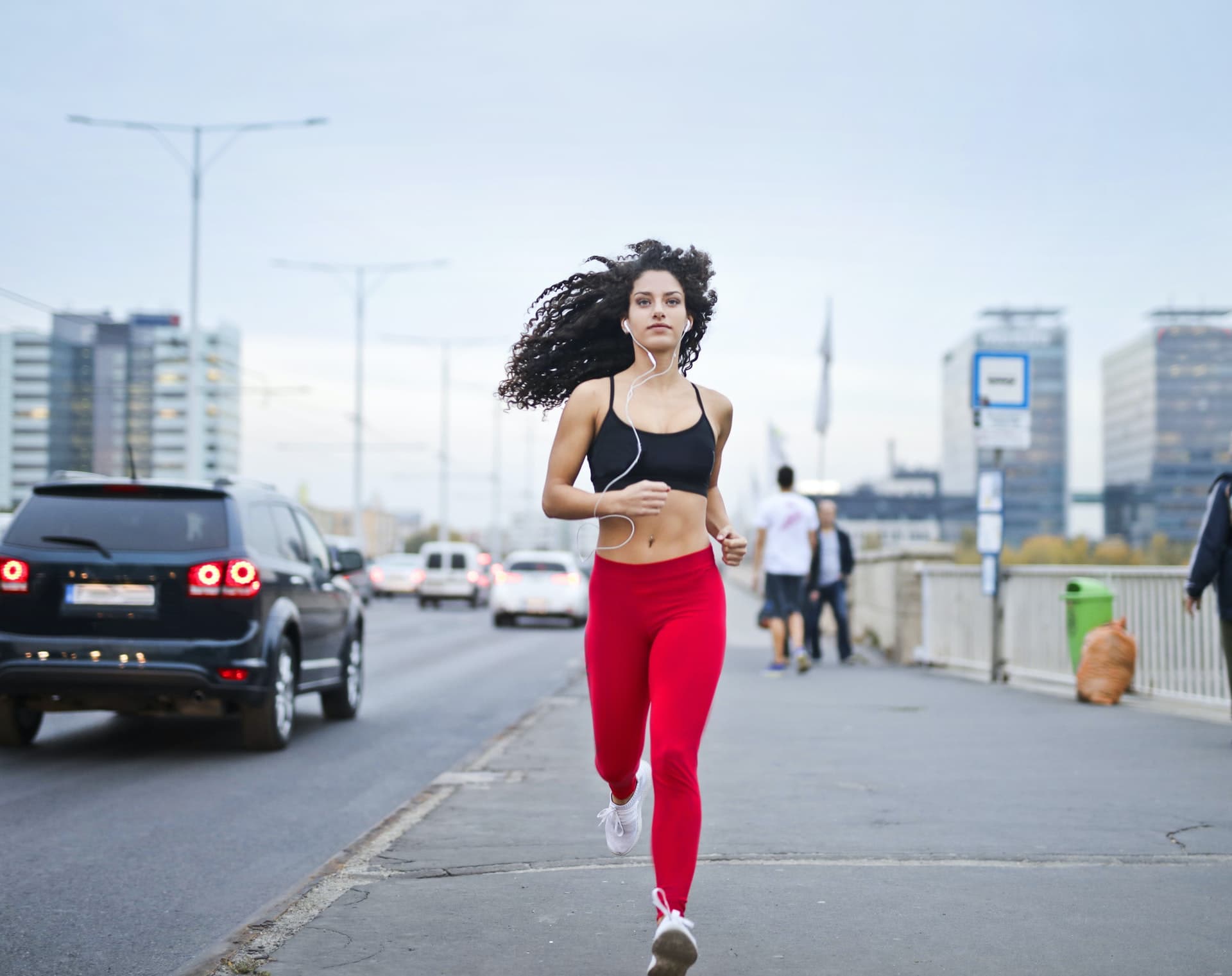 Trends come and go and it also circles back. If you're an avid follower of the latest trends then you've already heard of joggers. This fashion piece has taken the market by storm when it came out in 2014. Everywhere you look and everywhere you go, you'll see people wearing it.
Activewear has been gaining momentum in the fashion industry today. Who wouldn't want comfort, function, and style mixed in one ensemble? One of the most popular activewear pieces that both men and women are obsessing about are joggers.
So, what are joggers for? When you hear the word joggers, you'll think about jogging right? Well, traditionally, that's the purpose of it. Joggers are meant for jogging, working out, and running. It's used for activities that will need your movements to be free.
What does it look like? It's pants with an adjustable waistband. It is loose in the hips and narrow in the legs with cuffed ankles. Because of its comfortable fit, joggers are ideal for excising, lounging, and dancing.
Joggers are already a part of wardrobes as more than just activewear. That is the reason why there are many variations made to suit the public's taste. Now, you'll see different kinds of joggers. Some use denim, chinos, linen, or velvet. Also, you'll see a lot of different patterns and designs.
Are joggers and sweatpants the same thing?
The purpose of joggers and sweatpants are for ease of movement. They're both activewear that you can use when you're doing physical activities. Also, with the right pieces, joggers and sweatpants can make a chic outfit. But what is the difference?
We often interchange joggers and sweatpants. Are joggers a kind of sweatpants? Can I call sweatpants joggers? Would it matter if I interchange them? To help you identify what separates joggers and sweatpants apart here are a few distinctions.
One of the major differences between joggers and sweatpants is the weight of the fabric. Joggers are lightweight and breathable. Were as sweatpants, as the name suggests, are thicker and warmer. Also, joggers have more variation in design and colors compared to sweatpants.
Joggers are the chic version of sweatpants. Because of the proliferating sports luxe trend, the negative stigma of sweatpants disappeared. Now, both joggers and sweatpants are stylish pieces. Now, it's up to you how to make it fashionable and not sluggish.
What are the different types of joggers?
To get in with the trend, you need to know what types of joggers are there. Here are a few popular types that you can check out.
Twill Jogger: This type of jogger comes with an elastic drawstring waistband. Twill joggers use cotton fabric and are perfect for a comfy and relaxed look.
Color Block Jogger: If you're looking for a spiced-up jogger, check out the color block jogger. It breaks the monotony of a plain colored jogger since it has many.
Shirred Leg Jogger: This type of jogger has a tapered and crunched bottom. It is perfect for a cool casual look. Pair it with a t-shirt and you're ready for a casual lunch date.
Patches jogge: Patches are a massive hit today. You'll see them in shirts, caps, bags, jackets, and more. This type of jogger is perfect if you want to add a little spin to your look.
Drop Crotch Jogger: As implied in the name, the drop crotch jogger is loose in the crotch area. It has a breathable fabric, baggy at the top and narrow at the bottom. This is perfect for yoga and jogging.
Hip Hop Jogger: This jogger is baggy at the top and slim at the bottom. Dancers love this type of joggers since it gives them the freedom to move.
Cuffed Jogger: This type of jogger is a hit for bikers. It's bunched up with a cuffed ankle. It can add a quirky look to your outfit.
Moto Knit Jogger: This kind of jogger has a relaxed fit with tapered legs and cuffed ankles. If you want an edgy look try this one.
Baggy Pocket Jogger: If you're looking for something with a twist, try this. It's loose around the area of the pockets giving it more space. It's a good fit if you want something unique.
Fleece jogger: These jogger pants are on the more fitted side. It's a straight cut from the legs and has a tapered bottom. Incorporate this piece in your everyday look and you'll look on flick without even trying.
Ripped /Distressed Jogger: If you like ripped/distressed jeans, try their comfortable counterpart. Look sharp and classy without losing the comfort of a jogger.
Non-Cuffed Jogger: If you hate the ankle cuffs, try this one. This type of jogger flows straight to the bottom and has a drawstring feature at the waist. Non-cuffed joggers are easy to incorporate into your everyday look.
Tie-Dye Jogger: Tie-dye is becoming popular again and it has a jogger spin. If you want to stand out with the unique blend of color and pattern, this is for you.
Chino Jogger: This is perfect for a snug and bold style. It has a comfortable fabric that gives you the ease of movement while sporting a bold look.
Tapered Jogger: This type of jogger is fit at the bottom and is good for a workout. If you are looking for stylish workout clothes, go for this.
How do you look good in joggers?
Now that you know about the types of joggers, we'll now go to how you should style them. Joggers are not hard to style but if you mismatch certain pieces it'll look like a disaster. So here are some tips that you can try if you're planning to mix and match.
Biker Jackets and Joggers
Usually, we pair biker jackets with skinny jeans. But fashion is about trying something new so try pairing it with joggers. This look will give you a serious tough vibe but with without sacrificing comfort.
Sweatshirt and Joggers
This is a perfect combination of stylish streetwear. Yes, this is textbook everyday loungewear but if you pair it with stylish sneakers, it's a perfect go-to outfit.
T-shirt and Joggers
You can never go wrong with a pair of t-shirt and joggers. This ensemble creates a perfect casual look. Go for a cool aesthetic look. Wear a fitted t-shirt together with cuffed-bottom joggers that sit above the ankles.
Denim Jacket and Joggers
If you want to add more structure to your look, pair your joggers with a denim jacket. This outfit gives you a trendy casual look that is great for weekend getaways.
Track Jacket and Joggers
If you are going for a sporty vibe, try this pair. A cool track jacket paired with joggers creates a perfect synergy for an athletic look.
Hoodies and Joggers
This combo is great for casual wear. You can sport this look if your running sum errands or having coffee with your friends. If you want to have more edge look for pieces that will be great to layer with.
Dress shirts and Joggers
If you want more variety for your smart-casual outfits, try this pair. You might think that this is a mismatch but with the right mix of colors and types, it will work.
Blazer and Joggers
You're not expecting this match, right? You just need to know which type of jogger goes with each piece. Go for darker shade joggers and pair it with a less structured blazer.
Polo shirts and Joggers
Polo shirts and joggers are like peanut butter and jelly sandwich. They go well together because they give off a sporty vibe.
What shoes go with joggers?
Because joggers are versatile, it goes well with different types of shoes. To downsize your choices so you won't overwhelm yourself, here are a few pairs that you can try.
Classic sneakers
Athleisure wear is a growing trend right now. And what screams athleisure? Pairing your trousers with some classic sneakers. Is a look that can never go wrong.
Ankle boots
There is no end to what types of footwear matches joggers. Another formula that you can try are joggers plus ankle boots. This will give you an edgy yet classy vibe. Put on a trench and you're ready to go.
Sandals
If you want to go unconventional, grab a pair of strappy sandals. This will give you a classic chic look. Pair it with a blazer to finish the look. It's comfort and style mixed in one.
White sneakers
This is a classic that goes well with any type of outfits. You will always be on-point if you pair your trousers with your favorite white sneakers. This pairing is absolute perfection.
Chunky boots
Chunky boots are in and pairing it with joggers is a-okay. Tuck your cuffed joggers into your boots to give a nice finished look.
Why do joggers look weird on me?
Here's the thing, although many love joggers, some people avoid it. They think that they look funny wearing something different than the usual bottoms. It does take guts to try some trend and not all are willing to go the extra mile.
Like other fashion trends, there are risks that you need to watch out for when wearing joggers. There are two factors that you need to consider, material and shape. Most types of joggers use cotton which does not provide structure. Not all body types can work this type of piece. For something to be flattering, it needs to have the right structure.
The other factor that you need to watch out for is the shape. The usual look of a jogger is wide at the top and narrow at the bottom. Wearing the wrong pair will make you look like your wearing hip volumizers. You don't want that, right?
So how do you find joggers that are flattering?
Rule #1: Go for structured joggers
Yes, cotton joggers are cheap and the easiest to find in the market. These unstructured joggers are only a good fit for petite people and those with straight body shape. If you want to avoid amplifying your hip, find a pair of joggers with a non-stretchy material. Twill and chinos are a good choice.
Rule #2: Look for nylon or polyester joggers
Good quality nylon of polyester joggers is heavier and looks less casual. Joggers with this material are less prone to pilling than cotton. Also, it's easier to dress up this kind of joggers.
Rule #3: Opt for slim-fit joggers
While it may be flattering to others, the balloon top of joggers does not always look good on many. Opt for joggers that are slim-fit. Go for something with a good material that will keep its shape.
Why are joggers popular?
One of the reasons why joggers are very popular is because of its versatility. There are a lot of styles, designs, colors, and fabrics that you can play with. It's like having an outfit for every occasion. You can wear it as relaxing loungewear at home or dress it up for a business meeting. You can imagine the endless possibilities with all the variations.
Another reason why jogger pants became a hit is because of us. We love trends, and because we see people wearing them, we gain interest. That curiosity leads us to try out what we see. The biggest contributor to this is celebrities. We see them dressed in their comfy jogger pants while walking the streets. Wouldn't you be interested if your favorite celebrity is sporting them?
There are tons of benefits to wearing joggers. As we all know, joggers provide extreme comfort. It is one of the best workout apparels that you can have. Joggers give the elasticity you need when you're doing squats or other kinds of exercise. It also gives you enough breathing space which releases the skin from pressure and lessens soreness and muscle fatigue.
There is a lot of skepticism about whether this trend will stay or go. But with its big market and the endless varieties, this fashion piece is bound to stay.