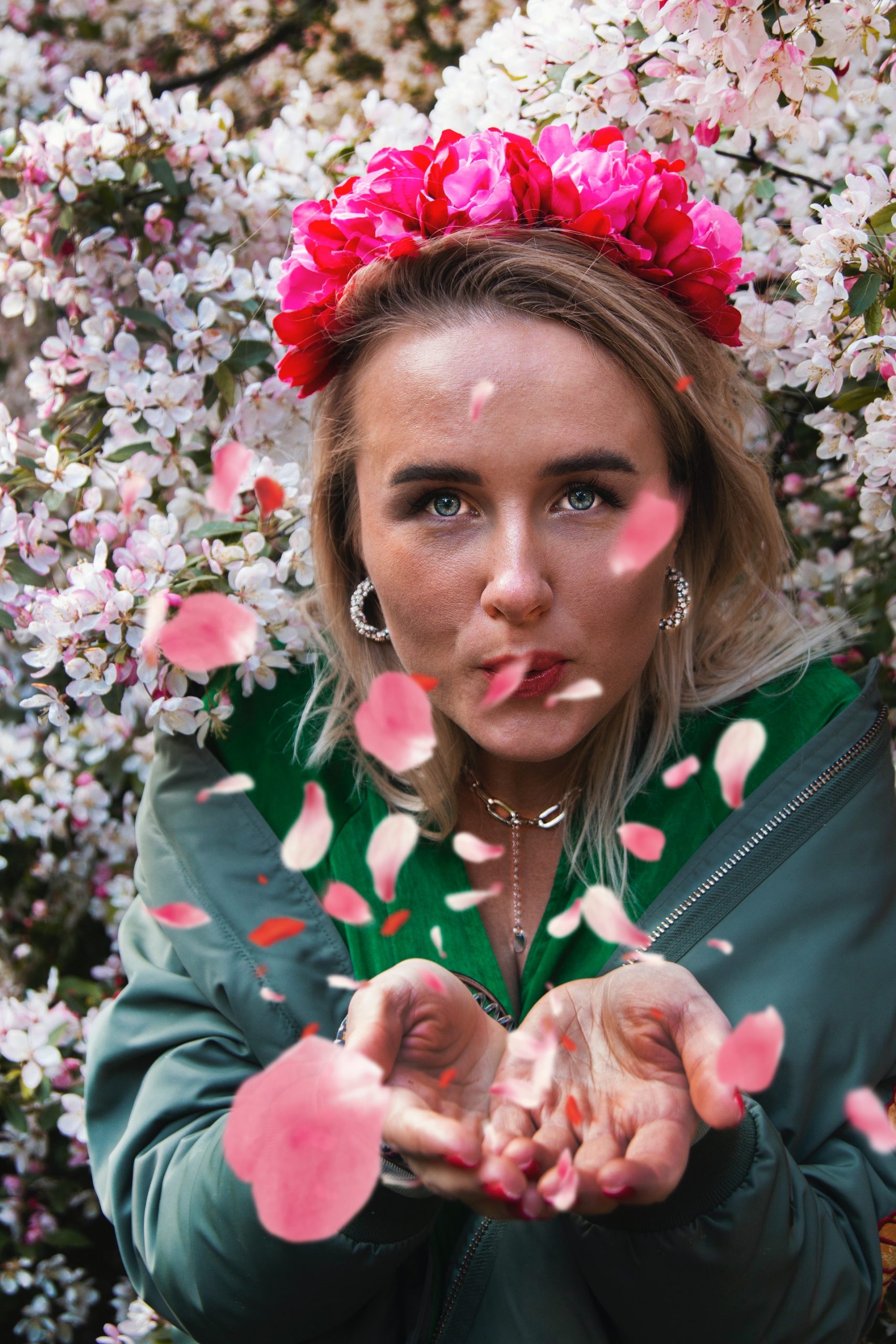 A bomber jacket is a regular or waterproof jacket with military influence. Made out of sheepskin, this was a functional military jacket design. Street style and high fashion wear adopted this style and are now part of anyone's closet staple.
A certified classic, this jacket style has stayed on for more than a century! The bomber jacket comes as one of the most successful and popular styles of a piece of clothing.
Having evolved from a utilitarian piece to that of a high fashion staple, this jacket can offer so much. It can be the investment piece of fashion that you might want to use for years. Well worth the splurge? I don't see why not.
Why do they call it a bomber jacket?
The name itself sparks curiosity. What does a bomber jacket mean? It is catchy in its own right. It may even be part of that appeal that makes this jacket so successful.
This jacket's interesting name is as fascinating as its history.
As mentioned, these jackets were first worn by airmen during the war. They wore these jackets because the airplane designs were not yet insulated. Freezing temperatures could come up as the plane climbs up to higher altitudes.
These military pilots wore these jackets as they "bomb" the enemies during the first world war. In this sense, these jackets gave identity and purpose to these airmen. They were "bombers" bombing their enemy.
Hence, it's called the "bomber jacket".
Who invented bomber jacket?
The inspiration came from the old B-15 military jacket, which consisted of a fur collar. The first material used was cotton, then later on nylon. The change was due to the water-resistant characteristics of the nylon material. It allowed the aircrew to keep their sweat out.
European airmen first used the bomber jackets. The jacket received great reviews and became popularized by the European Air Forces. This phenomenal jacket with its cool aesthetics reached the commercial consumer in Europe.
The bomber jacket did not stay in Europe for long. Japan, influenced by the American culture, gave the jacket another life. It gave young Japanese people an edge over the local fashion sense.
These days, we see bomber jackets still used in Asia and other parts of the world. Japanese brand Uniqlo has created a special line of bomber jackets. These jackets have specialized fabrics that consumers look forward to every season. Light-weight, insulated, and stylish, these are some of the best offerings the brand has.
What makes a good bomber jacket?
High wraparound collars were the first highlights of the bomber jackets. It also had cinched cuffs and waists. It came with zipper closures protected by fur linings and wind flaps.
Since its introduction, there have been various styles that came out. From having fur collars, cotton outers, and leather straps to knit collars. To orange lining in the bomber jacket to aid in visibility should an incident was to occur.
Today, what makes a good bomber jacket is the ultimate style and comfort it gives to the wearer. A good lightweight piece in neutral color goes about with anything.
A bomber jacket is no doubt an investment piece. Here are some of the best bomber jacket styles you might want to choose for men:
Navy Minimal. This is the easiest material to wear. This takes inspiration from the original military designs adhering to functionality.
Leather. Leather gives the needed warmth and comfort. It also gives an edgy style. This material ages well and is a good investment piece.
Statement. This is the style that can go flashy but fun. Remember to keep accessories simple to highlight the jacket.
Remember, if in doubt always choose the basic, simple style. The more basic it is, the more versatile it becomes.
What is bomber jacket material?
The materials of the bomber jacket used over time have varied. Each season brings in unconventional styles from various designers. Customer's needs and the latest trends influence these adaptations.
Not only do designers use leather and wool, but materials such as silk and neoprene. Satin and gauze are also incorporated into different designs. Ruffles, embroideries, patchworks, lace-ups are also added.
The bomber jacket has become a fashion staple. It is now an essential fashion item that is available in a variety of colors, fabrications, and styles.
For women, below are some of the flattering styles you might want to choose:
Lightweight beige. This is such a classic, flattering color for women. Nothing can look more feminine. You can pair this bomber jacket with a dress.
Silk. Silk bomber jackets also look feminine. They add protection and coverage without sacrificing elegance and grace.
Neutral Color and Silhouette. Of course, this is the classic rule. It can work for both women and men alike. This style gives you much mileage. It can flatter every piece of clothing you put together.
Why are the inside of bomber jackets orange?
With such purposeful history, each component of the jacket can also be interesting.
The bomber jacket is smart. Remember that this was first designed based on functionality. Each component of the original design played an important functional role.
The orange material inside is of crucial importance. The main purpose of this design was so that it could be inside out should fliers crash and needs rescue. This allows them visibility during rescue missions.
This aspect of the bomber jacket does not apply to most styles we see today. But for those designs that do, you can say that this part of the design served its utilitarian purpose. This design served the military men well.
Can bomber jackets be worn in summer?
When you think of the original design, it may not be of much use for the summer. This jacket design was to give warmth to the wearer at high altitudes.
With the adaptation of the street style and high fashion wear, the bomber jacket is versatile. Whether it's summer or winter, there will be design specific for the temperature and its use.
Many brands and designs enable this styling. Consumers can choose from a variety of styles that cater to summer use. Light-weight material with light colors such as beige, light brown, or even cream, can be something to wear.
What is the difference between a bomber jacket and a varsity jacket?
Varsity jackets and bomber jackets almost have the same silhouette. It can be argued that the early varsity jackets took inspiration from bomber jackets.
The main difference is that when it comes to varsity jackets, they tend to come in different colors. Sleeves, button closures can have different colors. Stripes on the collar, cuffs, and waistband can also be of a different color.
Varsity style jackets are worn as a badge of honor to a beloved alma mater. It often has the initial of the school pinned to its chest. Wearing a varsity jacket gives the wearer prestige to be part of that institution.
Bomber jackets only come in one solid color throughout.
What's more popular than the two? That would depend on the wearer. Both jackets serve specific purposes unique to them.
Is bomber jacket out of style?
To this day, the bomber jacket remains popular as part of the street style. Kanye West prefers to keep this his go-to style. He wears bomber jackets and is also copied by millions of his followers worldwide.
Bomber jackets became so popular that it started to come in different hues. It was first introduced in a midnight hue for the military. Later on, the color switched to forest green for camouflage after the Korean and Vietnam wars.
In the '60s and '80s, the bomber jacket started to become popular with civilians. English street punks used burgundy to differentiate itself from the military-style. Brown is the classic color for military flight jackets.
One of the most memorable movies with a bomber jacket in it would have to be Tom Cruise in Top Gun. The movie gave the jacket an edgier appeal. It was reminiscent of that of the early histories of why this jacket came about.
Bomber jackets can now be in a variety of colors. From military browns, blues, and greens to pastel colors such as pink, blue, mint, even silver and gold.
The original jacket design could both be functional and fashionable at the same time. Because of this, to this day the original style has almost stayed the same.
In recent times, hip-hop artists and movie stars sport this jacket. It is a cool piece of clothing that can go from formal to the street, to comfy to stylish. It's as versatile as you want it.
Who wears it these days? From Daniel Craig to Ryan Gosling to The Weeknd, this jacket is making rounds.
For men, here are a few tips on how you might want to wear a bomber jacket:
Choose classic styles. Because this jacket gets modified season after season, choose the most universal proportions. It should be one that flatters your shoulders and minimizes any stomach.
Neutral colors. Neutral colors for extra mileage on your investment is the way to go. These colors flatter and can go with more outfits as you can.
Go minimal. Some renditions of this jacket can get overboard. Go for the minimalist style so that it does not clash with your other items. With a minimalist style, it can get easier for you to wear.
Go for a balanced silhouette. Pair a bomber jackets with slim bottoms or cropped styles. This gives you a more proportioned and well-balanced silhouette.
How do you wear a bomber jacket over 50?
Bomber jackets can be elegant in its own right. With that in mind, it can appeal to any age.
From infants to senior adults, this type of jacket works well with anyone. It has its neutral appeal that this jacket is wearable by both men and women of any age. It can fit regardless of styles, gender, or age.
For people over 50, the bomber jacket can be the most comfortable jacket design. With its flattering silhouette, it gives the wearer broad shoulders. It can also be soft and warm. It will add insulation and protection to the body. It can also give a sense of style and elevate youthfulness.
To wear a bomber jacket, they can choose from a range of colors and material that works for them. Most senior adults choose darker colors such as browns, dark blues, greens, and even black. Whatever the color, it can work all the way.
Conclusion:
As a whole, the bomber jacket has evolved and become a staple fashion item. It does not only look good, it feels good. Added to that are the functionality and practicality that this jacket offers. Designers can play around with all kinds of possibilities. This jacket is a classic. And for a good reason.
What makes the jacket well-loved? The magic lies in how easy the jacket can be worn.
For children, it is an added protection and can go with about any color. Be it baby pink, or one with tulle, or with the cutest unicorn or glitter, it works. It can give your baby that extra cuteness it's meant to have.
For a woman, you can wear it over a dress, when wearing jeans, it works. You can wear them with sneakers, with boots, or even flats, it can also work.
For men, it comes off as a laid back, yet collected style. It enhances any look they might want to create. The style does not overpower. It's meant to be cool and approachable at the same time.
When one is wearing this jacket, you do not look intimidating. You do not put people off. Rather, it gives a warm, cuddly, and calm vibe.
Ultimately, the jacket becomes what you make of it.
What's not to love about that?