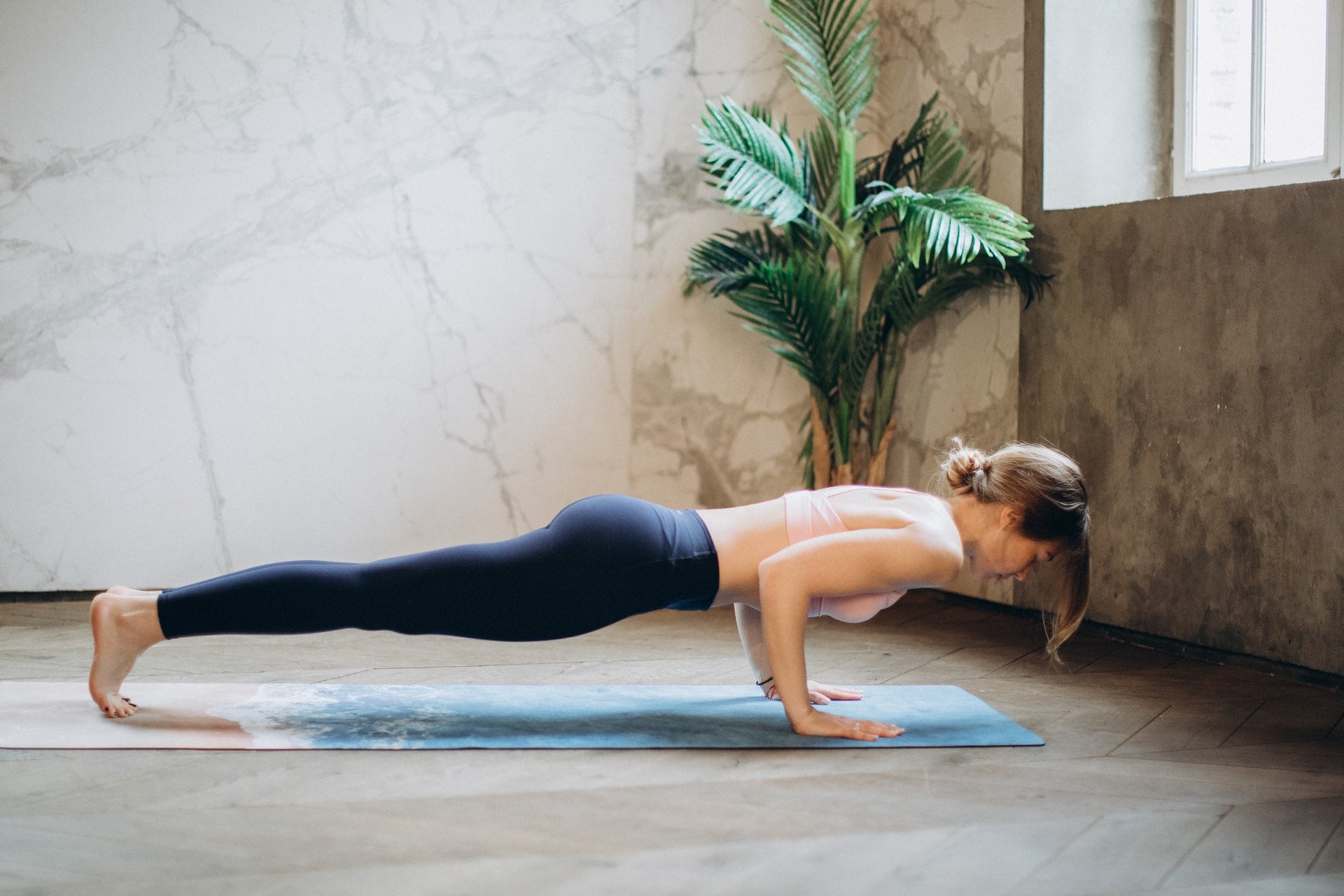 Have you heard of Lululemon leggings? If not, here's a rundown. Chip Wilson founded Lululemon in 1998. It was born in Vancouver, Canada as an athletic clothing company that caters to both men and women. Before becoming the Lululemon we know, it first started as a multi-purpose studio. In the morning it's a design studio and a yoga studio in the evening. In November 2000, the multi-function studio became a standalone store.
Why the buzz? Why are people raving about it? For one, Lululemon has a very expensive price point. If you compare it to your average mall leggings, it cost more than triple. The average price of Lululemon leggings cost more or less around $80.00 to $100.00. Imagine how many regular pairs can you buy with that. So, the most common question is, why are they this expensive?
Lululemon only produces premium quality products. They use the best technology and materials. They ensure that their apparels stand above the rest. In other terms, Lululemon is like the king of all types of leggings. It's the luxury line of athleisure.
You might be wondering, why do people still buy it if it's that expensive? Well, that is because it's the best. The way that it feels when you wear it is incredible. This is a good investment if you are looking for a pair of quality leggings. Sometimes you would need to buy the best to enjoy lasting quality.
What is the markup on Lululemon?
Okay, we've established that Lululemon leggings are expensive. It's 3-fold higher than an average legging. But how expensive is very expensive? Did you know that Lululemon's value is very high when talking about resale? You'll never imagine how high it can go. It's indeed dumbfounding how much people are willing to spend to have a Lululemon.
Most often than not, when Lululemon drops a new item on the market, it sells out fast. So where do you buy Lululemon if they are out in the stores? That's where resellers come in. If you can't buy from the stores, what other choice do you have but to hunt it down elsewhere? That is why reselling Lululemon has become a booming market. The mark-up of a Lululemon apparel can blow-up up to 1,000 percent. You can see that on eBay, Facebook groups, and other consignment websites.
They can sell a pair of running short at $800 which is more than the original store price. Avid collectors are willing to go beyond to get their hands on a rare find Lululemon. Thousands of people are active in the underground market community according to Racked. There are over 100 private Facebook Groups that buy and sell Lululemon.
It is uncommon to have mark-ups like this. That is the case especially for luxury brands like Chanel and Goyard. But it's unheard of that an athletics apparel can inflate so much than its original value. Tradesy CEO Tracy DiNunzio said that "Lululemon has one of the highest sell-through rates" in the site.
Most of us are still shocked at how much people are willing to pay for a resold Lululemon. But the brand's loyal supporters understand and know the struggles to get rare pieces.
Are Lululemon leggings worth it?
How much are you willing to spend on sportswear? It's no secret that athleisure is a skyrocketing trend. But are you willing to spend so much on a pair of leggings? Is Lululemon worth the splurge?
The most important feature of sports apparel is the ability of the fabric to hold up after a sweaty session. You need to stay in place, comfortable against the skin and will keep you cool. With Lululemon, you'll get all this. The more money that you shell out, the more expectation you have. Lululemon can live up to all your expectations.
Lululemon guarantees 100% customer satisfaction. From the fabric and stitching to the structure and finishing, they've perfected it all.
I'm curious about the leggings since that's what I'm planning to buy. Is it worth it? For Lululemon, it's a hit or miss. While others adore the leggings, some are having trouble keeping them in place. You don't want your leggings shifting from one place to another, right? The best way to know if you should go for certain Lululemon leggings is to read some reviews.
So, what' the final verdict? If you can afford to buy a few Lululemon leggings that are five stars in reviews then it's worth it. But if your going broke only to buy some Lululemon then you need to rethink. There can be an alternative that may not be as good as Lululemon but still of good quality.
What is so special about Lululemon?
What set's Lululemon apart aside from their well-known trademark logo? There has got to be something that cuts the brand above the rest. Lululemon is one of the most coveted sportswear today. People love it so much that its annual revenues total to over $1 billion.
Lululemon became known for its fabric called luon. It's a mix of nylon and Lycra which the brand engineered themselves. That is one thing that makes the brand stands out. They go to lengths to ensure that they give their customers what they need. Also, provide apparel for the purpose its bought. No wonder they have so many loyal customers.
The Lululemon leggings are one of the best leggings you could ever have. The material of the leggings lets the air in and keeps the sweat out. It also gives you flexibility and freedom of movement. Not only that, Lululemon leggings became known for its incredible appearance. Women can wear them not only in the gym but as a casual everyday outfit.
Another noticeable difference that Lululemon has is their marketing approach. When they first started, they didn't go full-on clothing store. They sold their products to a targeted market, yoga instructors, and the athletics community. Then they asked them to be brand ambassadors. This cultivated a relationship that helped them reach out to prospective customers. Also, it built loyalty to the brand.
They did a lot of trials before establishing their stand-alone store. First, they had a showroom. Second, they limited the selections and operating hours in a small boutique. This strategy created a very loud noise and got the public curious about the brand. Finally, a few years later, they opened their store in Canada. Up to date, Lululemon has almost 200 stores worldwide.
Are Lululemon leggings guaranteed for life?
As much as we want, we cannot guarantee that our favorite shirt will stay the same forever. The more that you use it, the more that you wash it, the more that it will wear out. Wouldn't you wish to have some sort of warranty for all your clothes?
That is the beauty of Lululemon. Yes, their products are expensive but you are sure that you will get your money's worth. In their return policy, you can return their products under two conditions. First, if hate what you bought and second, if it did not perform to your standards. Not only that, but they also offer so many services. This helps customers maintain their products. They offer free repairs for products that are non-returnable. Isn't that good news?
Lululemon takes pride in everything they make. They know that their fabric, craftsmanship, and performance are of high standards. They know that they are one of the best.
Yes, Lululemon has a good return policy but there are still there are rules that you need to follow. Like not removing the tags unless you're sure that you want to keep the item. As well as returning it within 30 days after you buy them. Compared to other brands they do have more leeway for customers to make sure that they love the product.
What is does the Lululemon logo mean?
When you go to the gym, you'll see the ever so popular Nike swoosh and the Under Armour logo. But there is another insignia that stands out, the circular Lululemon logo. For fitness fanatics, seeing this on sportswear means comfort, quality, and support. But what does the logo mean?
At first glance, what do you think is the meaning of the Lululemon logo? There are many assumptions about what the logo is. Some would say it's the face of a woman, a mirror, or the omega symbol. But the truth is the meaning behind the emblem is a stylized "a". How does that even relate to Lululemon? How did they arrive at this kind of design?
If you think that there's a complex process and hidden meaning in the Lululemon logo, there is none. You don't need to wrack your brains. Before establishing the now cult-favorite brand. They decided on Lululemon's name and logo through a survey.
They invited 100 people to take part in and to choose from the list of 20 brand names and logos. So, how did that end up? As we all know, Lululemon won and became the official name of the brand. But the logo that won was for a different brand.
The stylized "a" that represented the Lululemon was intended for the name "athletically hip." This name didn't make the cut but since that logo was favored by the participants, they went with it.
How can you tell fake Lululemon?
Lululemon is a thriving brand. Their product is selling out like hotcakes. So, what do we do if we can't get out hands on the brand's newest collection? We look for different avenues. As we know, Lululemon resale is a booming business. But how do you know what your buying is authentic? If you're spending hundreds of dollars for Lululemon leggings, it's only right that what you get is the real deal.
So how do differentiate the real from the fake?
Hint #1: Poor Quality
Lululemon is one of the best quality athleisure apparel companies in the world. If the quality is off then that is a fake. What should you look out for? The most obvious would be the seams, the logo, and the fabric. If you see a wrinkled seam, if the fabric is coarse, and the logo is a bit obligated, then drop it. Over time, if the Lululemon that you bought is fake, it will not hold its shape and the fabric will fade.
Hint #2: Best Sellers is a Target
The target of counterfeits is the best sellers. To be sure that what your buying is real, buy straight from the store or a guaranteed dealer.
Hint #3: Logo Not on Point
If you think the logo looks weird then that's most likely a fake. Counterfeit Lululemon has an elongated logo and lacks the reflectiveness the original has. Also, if it peels off after a few washes, then that's a rip-off.
Hint #4: New Unofficial Prints
Many Facebook groups can confirm whether the print or color is legit. You can also go to a Lululemon store and verify it. If they say it doesn't match with the original selection then that is a fake.
Hint #5: Not Matching Lines
Another quick indicator of a fake Lululemon is the lines. If you see that they are not matching and crooked then that is 100% bogus.
Hint #5: Too Many Products
If you go shopping for a Lululemon in a different seller, check out their store. Check if they have many stocks of the same item. If they do, then that may be a fake. You should also browse the review section and see if there are comments whether the product is fake or not.
Hint #6: Weird Hang and Rip Tags
One of the best practices that you should do when buying from unofficial stores is checking the tags. Ask the seller to send a photo of the tag. A fake Lululemon hangtag would show the following:
Misspelled words
Wrong fabrics listed
Font and font size are not uniform
Too much spacing
Disregard capitalization
Wrong color code
QR code does not exist of does not scan
Barcode does not scan
RFID should be visible