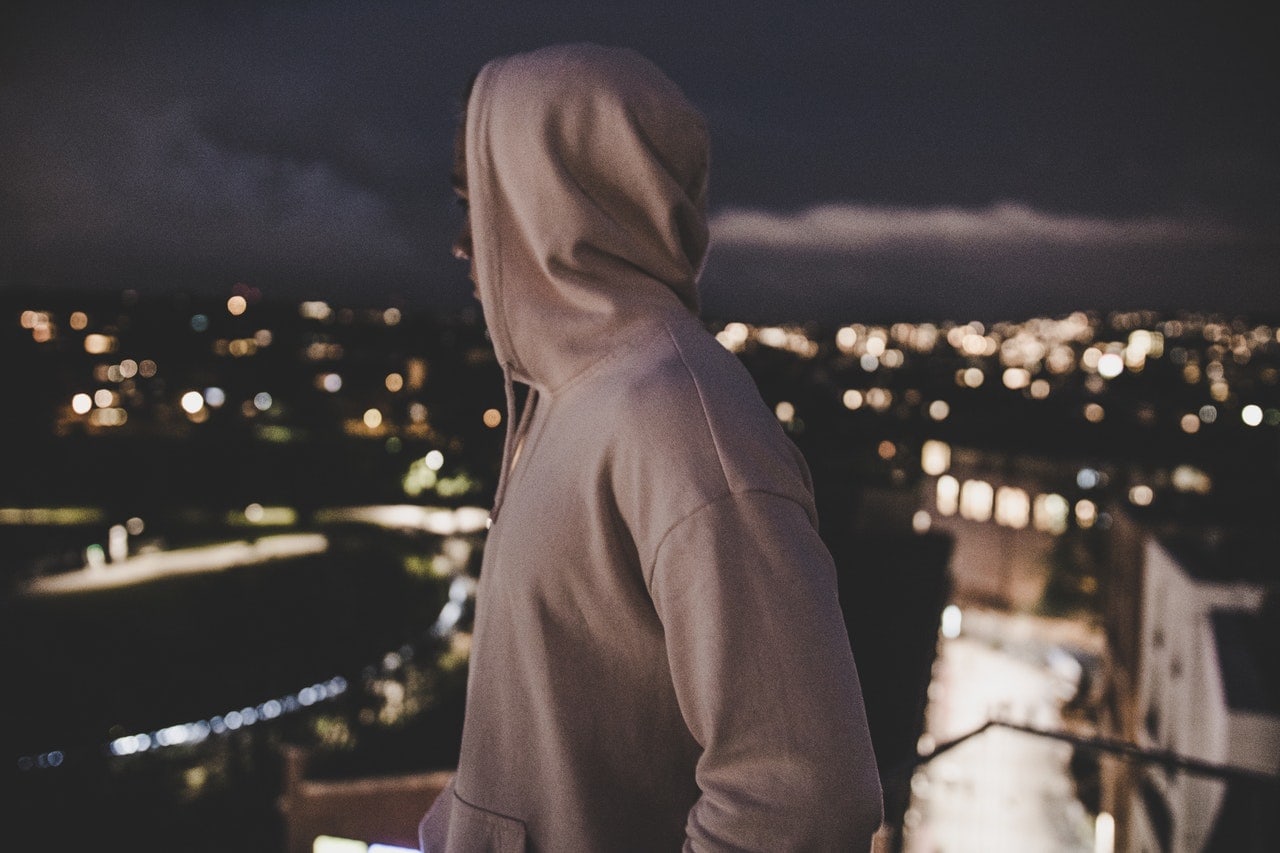 Hoodies are popular and comfortable garments. While popular, this can also be costly. The comfort level, however, is unequaled. Which means a perfect fit is always something that one must achieve. In order to get the perfect fit, hoodies can sometimes be tailormade.
The concern with hoodies, like any other garment, is always on sizes.
Brand A's size ten (10) may be slightly bigger than Brand B's size 10.
This makes it a job for an alterations shop.
Most of the time, alterations are actually done in an alterations shop. Most cities and even towns have them. At times, even dry cleaners would offer such services, only if one should ask. But should these shops not provide the service, a recommendation is always given.
To clarify, alterations shops are different from shops owned by tailors. Not all who can stitch fall under the job description of a tailor.
When one talks of tailors, one refers to specialists that are highly trained. The training is usually focused on creating men's garments from scratch.
The job requires high technical skills. These skills are always over and beyond the capacity and skills of most who stitch for a living. Even dressmakers would sometimes find it hard to be at par with a tailor's set of skills.
For this very reason, hoodies, complicated as they may be, are garments that can be tailormade. A tailor is a perfect choice to make a hoodie. Tailors understand the make-up of suits and shirts.
In addition, tailors have the knowledge and expertise. These are enough actually to sew and stitch together a hoodie from scratch. The experience and skills of each tailor are enough. These are enough to be able to make alterations or even do everything from scratch. Dressmakers would be able to make alterations as well. But when it comes to the skills, a tailor would be more skilled than a dressmaker in doing the alterations. Dressmakers would be mostly limited to making alterations.
When making a hoodie from scratch, nothing beats the skills of a tailor.
Should hoodies be tight or loose?
Hoodies should never be too baggy. At the same time, it should not be too tight either. Hoodies correlate to sports or an active lifestyle. It is for this reason that hoodies should be a garment where one can easily move around in. The hoodie should be tight enough to hold the shape. But it should also never droop.
Champion, an American clothing company, initially created hoodies. It was, in its infancy, designed to keep athletes dry and warm on game days with chilly weather. Over the years, however, hoodies have evolved into a fashion statement.
Hoodies are worn as an accepted expression of a casual lifestyle.
Most would agree that hoodies are some of the most comfortable garments there is in one's closet. This makes the hoodie a much-loved piece of garment.
But remember, wearing hoodies three sizes too big spell disaster. Hoodies do not look good when worn down to the knees.
Here are a few tips by which one can learn how to fit a hoodie should be.
The Fit
A hoodie should never be too baggy, nor should it be too tight. It has to be a garment that is comfortable to wear.
A hoodie should be practical. And when one wears it, the wearer should be comfortable enough to move in it.
It is also uncalled for to have a bulge around one's midsection when wearing a hoodie. The hoodie would only look good if it is tight enough to hold its shape. But remember as well that hoodies should never droop.
As a rule, all the ribbings should be where it is supposed to be. For example, the ribbing for the wrist should sit at the wrist. The same should be applied to the ribbing on the hips.
The Length
In an ideal setting, hoodies should be just above the fly of your pants.
This should look best. It is because when a hoodie is too long, it can make your legs look shorter.
The Sleeves
As previously mentioned, the sleeves need to sit at the wrist. It should be at the exact place where the cuff of your shirt would be.
The sleeves should never go beyond and extend to your hands.
The Neck
Hoodies come with drawstrings for the wearer to make the needed adjustments.
As such, when wearing hoodies, they should never be too loose around the neck. The wearer should never be showing lots of chests when wearing hoodies.
When it is too loose, one can always resort to using the drawstrings. This should be to make the necessary adjustments.
Do oversized hoodies look good?
Hoodies are always great options in colder weather. Most would be oversized. But it is being oversized has its limitations. One size bigger is enough. Unless, of course, one wants to make a fashion statement. But as a general rule, hoodies can be one size too big. Wear it with a pair of pants, just enough to show one's figure. It would still look good. But if oversized means three sizes too big, it will not look good.
Here are a few things to remember when wearing oversized hoodies.
Create an Outfit
Hoodies look good with jeans. This should create a casual street look.
One of the best ways to wear an oversized hoodie is to pair it with a pair of tight pants. This pairing would be able to show your figure. It will never look sloppy as a whole.
When one has skinny jeans, these would always look good with hoodies.
Choose hoodies that are neutral-colored. Wear it with ripped skinny jeans and a pair of boots. This should be a great look for when one hangs out with friends on weekends.
If jeans are not favorable, one can always go with chinos or linen pants as a substitute.
Another option would be to don yoga pants or even leggings. These two would give the impression of a sporty look and are extremely comfortable. What's more, it is that both look great with oversized hoodies as well.
For a loungewear look, baggy pants would also look great with oversized hoodies. However, the risk with this look is that this makes you appear larger than you actually are.
The look is ideal for those that plan on spending the day cozy at home.
Hoodies and their Accessories
When wearing oversized hoodies, it would also be ideal for pairing them with sneakers. Canvas shoes are also great options. These two can create an overall look of an athletic individual.
If one goes with a sporty hoodie with a sports team logo, this will go well with sporty shoes. Having this ensemble creates a stylish look. Not only that, but this is also comfortable for a casual day in town as well as sports practices.
With this look, a black sporty hoodie paired with black yoga pants looks great. Put on a pair of sneakers to complete the sporty look.
Oversized hoodies also look great with a pair of boots. This should be a great way to rock the hoodie. Ankle boots look great. Over-the-knee boots are also perfect. Even work boots look great with oversized hoodies.
When sporting this look, a pair of patterned leggings underneath a pair of shorts look great. The top should, of course, be an oversized hoodie. Finish the look with ankle boots. This should be trendy and comfortable as well.
When the weather gets too hot, sandals are great choices.
It can either be sandals or open-toe flats. These both are perfect options to pair with an oversized hoodie. One can walk around all day in this ensemble and remain comfortable.
This creates a summer look that would contrast nicely with the hoodie.
When accessorizing oversized hoodies, one can also go with a bag to complete the ensemble. This should provide for a classier look.
Adding a bag to one's oversized hoodie creates the impression of a hoodie as a fashion choice.
A slim handbag looks great. The same is true with a leather briefcase or a clutch. Should carrying a bag be a hassle, one can always go with a backpack.
This is for the reason that oversized hoodies tend to dominate the outfit. When paired with bags, this is a perfect way to break up the ensemble. This should also be enough for one to express personal styles.
Sunglasses are also great accessories to pair with oversized hoodies. This should especially be true if one has to head outside.
Pairs of sunglasses are practical as well as fashionable choices when one goes out into the sun. Aside from that, it would also be fun to mix and match the sunglasses with the hoodie.
A pair of diamantes would provide that glitzy look. A sporty pair of sunglasses creates an athletic vibe.
If possible, a hat can also add an extra layer to the ensemble. Hats are always great options when one has to add something else to the look. It creates that added interest to the outfit. Aside from that, hats can keep the harsh rays of the sun out of one's face.
The hat should match the outfit. One such example is when one wears a sports hoodie. A cap should be advisable.
On the other hand, should one be wearing regular hoodies, hats like fedora hats would look perfect.
And finally, this may sound too much, but when one wants to add some bling, jewelry pieces are also possible.
One can go with a bracelet or a pendant to go along with the look. Earrings are also acceptable jewelry to go along with oversized hoodies.
These are great ways to dress up a casual hoodie. It would also be the perfect way to showcase one's personality and style.
How to Pick a Hoodie
Turned-up hoodies are also great to look at.
When donning an oversized hoodie, try to roll the sleeves up. The acceptable oversized hoodie should have sleeves of about 2.5 inches longer. This is when compared to the regular size. This would also be able to give you enough opportunity to roll them up.
One helpful tip: some hoodies come with cuffs. These would be easier to fold.
Some hoodies are made to be oversized. These would be able to provide one with a flattering fit.
One can always create a fashion statement with oversized hoodies. If this is one's choice, there are those created as oversized.
These should be able to fit the arms and shoulders properly without looking too baggy.
Pick a hoodie that is one size too large should one look for oversized looks. Taller individuals need to go with hoodies that are about two sizes too big. This should ensure that the hoodie is also long enough to look still good.
As always, one should always try the hoodie on before the purchase. This is to ensure that the hoodie makes a comfortable fit.
Finally, hoodies of neutral colors are great. These hoodies should provide one with versatile options. Besides, these colors would pair well with most colors as well.
Pastel colors are great options. The same is true with hoodies in all shades of black or gray. White would also look great. These colors can look great with anything one pairs it with.
Most important of all, the hoodie's color should express one's personal style. Consider the colors that are already in the closet. When picking a hoodie color, go with the one that will always match.
One such example is that if one has a lot of pastel colors in the closet, choose something gray. A black hoodie would also look great.
But at the end of the day, it would always fall on one's style.
Because what else is fashion for but to express one's personality?