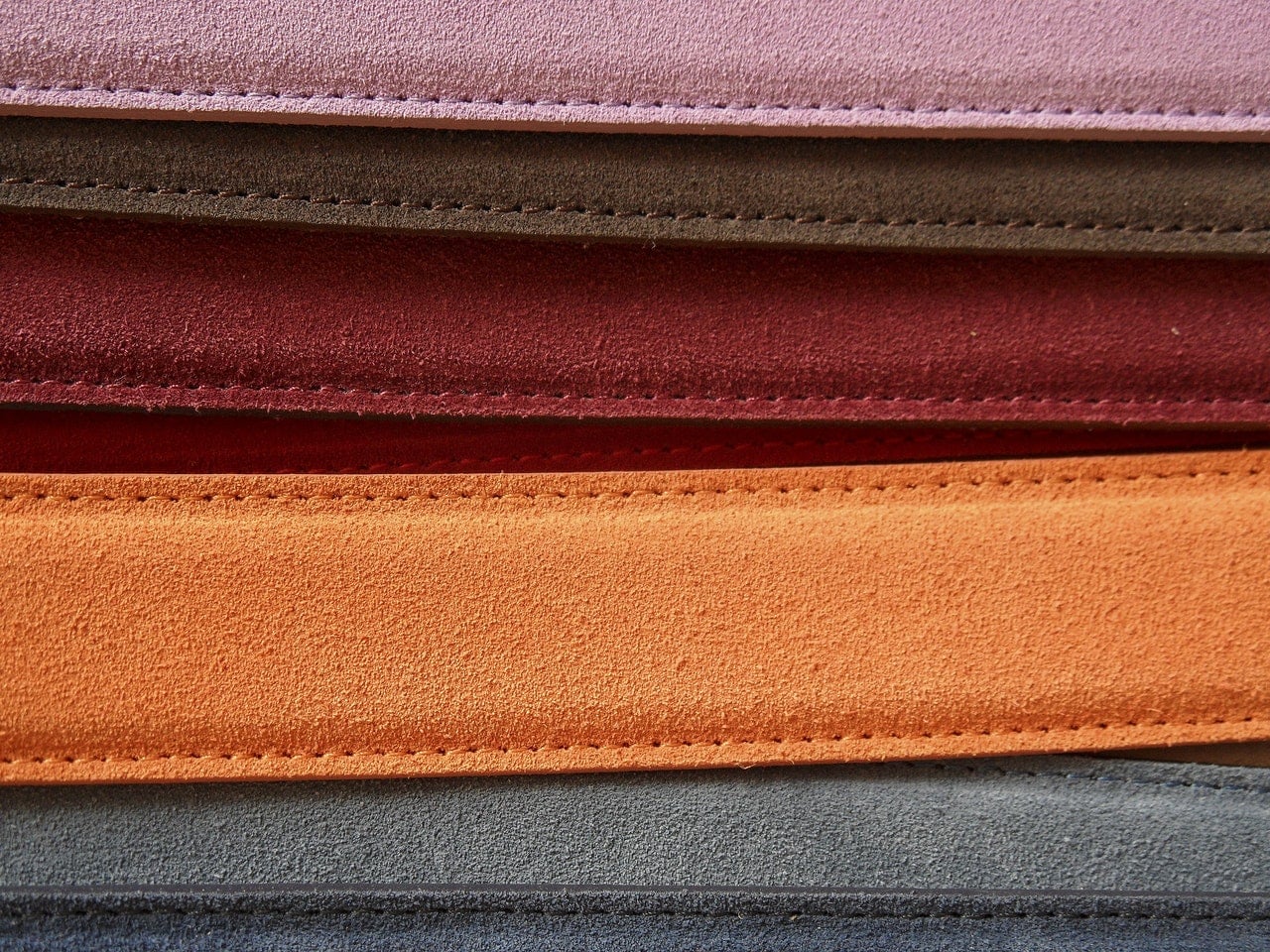 One of the main reasons for belt cracking is its kind. The leather belts that crack are those that are usually processed leather. This is because cracking is actually common in these types. And leather belts from department stores are usually those that are processed. When you say "processed," it means that these are actually from scraps of leather put together.
We have experienced this at least once in our lifetime. We may have that belt, or we may have a couple or more of these belts. These are the ones that break after a few months of use. These are those that start cracking at the holes before it cracks everywhere else.
Most of the leather belts you get from department stores have the same fate. This is because the leather they are actually made of is processed. These are products that are put up from leather scraps.
If you have seen belts with plastic backs, they are even worse than the processed leather belts. These belts start to crack even after a few weeks of wearing them.
The one thing one should remember when getting a leather belt is to choose full grain. Full-grain leather belts will last for many years. These are some of the sturdiest the market can offer.
Aside from them, there are a few more leather belts.
But let's see what you can do to ensure your leather belts last.
How do you keep a leather belt in good condition?
There are many ways by which you can maintain your leather belt's good condition. You can apply a small amount of conditioner to it, or you can let it stay away from too much sun. Or you can have your leather belt go through regular cleaning. These steps should ensure your leather belt remains in good condition over time.
Leather belts are practical garments. They can be stylish, and you can always depend on them.
These leather belts are always our go-to when we need that much support. A good leather belt is something we all crave in our closets.
But no matter how good a belt is, it always boils down to how we care for them. Good belts still deteriorate when not cared for properly.
It is thus important to know how to care for your leather belts. This is for you to get the most out of your accessory.
Know that you will have it for a long time if you care for the belt as it should be.
Here, we discuss a few simple tips on how you can care for your belt.
The Right Fit
One of the most basic but the most effective ways to make your belt last is to get the right fit.
Before you even buy one, make sure that you have the right belt size.
There are guides online that you can use. This should be able to guide you on which belt size to wear.
Having the right belt size makes sure that it does not stretch too much when worn. This should also ensure that there are no super extra materials when it sits on your waist.
The Heat and Humidity
Another important reminder is to always have your belt out and away from the heat and humidity. But at the same time, your leather should never stay in damp environments as well.
Both of these can surely damage leather.
It is important to know how to store your leather belt.
It is important to check the humidity levels of the area where you store your leather belt. Because once it reaches above 50%, the extra water vapor can go into the pores of the leather.
This should then create mold and mildew.
Do you see that white fungus-like thing on the surface of your leather accessory? They can be mold from too much humidity.
At the same time, too much heat can damage leather. It can crack.
What do you do then? Apply a good amount of leather conditioner regularly. When we say regular, we mean about once or twice a year. This should keep your leather well and good for many years.
Condition
Did we say condition earlier?
Yes, we did.
This is now where you regularly apply a leather conditioner to your belt.
Leather conditioners come with moisture and other important ingredients. They will protect your leather from drying out and help the leather prevent dirt.
To condition, simply rub a small amount of it onto a dry cloth. Rub it on the belt. Make sure you cover the whole belt on both sides. Then air dry.
When conditioning your leather belt, once or twice per year is enough. Doing it for more than that will result in the belt being saturated.
Dry
One of the things you should remember is that water and leather do not go well together.
When your leather belt gets wet from the rain or for whatever reason, blot it with a towel. After blotting, let it air dry.
You can hang the belt in an open area. Make sure it is airy. Leave it to air dry.
By this time, all you need is enough air and a lot of patience. Never ever accelerate the process by exposing the belt to heat.
This will cause your belt to become brittle.
Clean
To retain the quality of your leather belt, you need to pay attention to its needs. One of these is regular cleaning.
Doing so will rid your leather belt of unwanted odor.
When this step is actually neglected, this can destroy the aesthetics of your belt. It can even damage the belt in no time.
Now, to clean your belt, all you need to do is to wipe it. Use a lukewarm damp cloth.
But, if there is one thing to remember, it is again the bad relationship between water and leather.
Too much water will endanger your leather belt. Make sure only to have enough. Do not saturate the cloth. Otherwise, you will destroy the leather belt.
How long should a leather belt last?
Leather belts last long. But the number of years it can stay with you depends on a lot of factors. One of these factors is the frequency of use. The other is on how you take care of the belt. If you can take care of your belt, this can last for many years. Most leather belts, when cared for well, can last for about five to ten years.
There are a lot of belts in the market. Each kind differs from the other from materials to design.
One of the most popular materials used for belts is leather. This is the material that lasts longer than most.
But how do they last? Here, we discuss how one can make these leather belts last you for many years.
And since there are different kinds of leather, will the kind of leather affect the number of years?
Here, we talk more about that.
But first, let's discuss the types of leather belts.
Full Grain
This type of belt has the highest quality in all of the leather kingdoms.
The reason for this is because it has gone through the slightest alteration. It has the smallest amount of separation from the original hide. This makes this type of leather tougher. Its color is richer.
Most important of all, this type of leather lasts longer than most.
However, these types of leather come with a price. Because aside from it being the best option there is, it is also the most expensive.
Corrected Grain
Here's the second-best when it comes to quality leather.
This type of leather has gone through a lot of polishing and processing. These processes include buffing and sanding, and a lot more.
When full-grain leather comes bare, this comes with a few decorations along the way.
Split Leather
Ranking third when it comes to quality is leather; they call split leather.
When you imagine split leather, think about this. Imagine first the layer of skin that we use as leather. Now that first layer, imagine it horizontally.
Now, think about this layer separated into many more layers.
Split leather comes from one of the lowest layers. This is the one that is closest to the meat.
While hard to come by, this type of leather is one of the poorest in quality. This is not as durable as the other two.
Bonded Leather
This is actually the lowest when it comes to leather quality.
Bonded leather comes from shredded shavings rolled and pasted together. This becomes a sheet. The sheets are then made into leather products.
As previously mentioned, this is the lowest when it comes to quality. It does not last long. It easily tears after months of use.
The advantage, however, is that one can emboss this type of leather and make it look expensive. One should always be careful when choosing leather belts. You should always make sure to know where your leather is from.
Bonded Leather and its Shelf Life
It would be for a few months to a few years for how long bonded leather lasts. This would have to depend on how frequently one uses it. This should also depend on how tight the belt is when one wears the belt.
These types of belts tend to crack and rip.
These types of leather belts are always the cheapest. Aside from that, the quality may not be much.
One should never think of bonded leather as not legit. In fact, technically, these types are genuine leather. The only difference is that these come from scraps. These types of leathers are scraps. They are actually put in and "bonded" together to make another leather product.
So, while technically it is genuine, it is not as sturdy.
Bonded Leather and Cracking
If you are wondering whether this type of leather is prone to cracking, yes, it is.
In fact, this type of leather is more prone than the others.
The reason is that this is not exactly a solid product. This is a leather sheet made up of scraps glued together.
This only means that there's nothing much to expect from here about integrity and elasticity. And because it is not a solid piece of leather anyway, it tends to crack. This type of leather easily rips.
In order to delay the cracking, make sure you have the right fit. It should not be too tight because, remember, it can easily rip. You can never stretch this material for too long.
The lesser you pay attention and care to this type of leather, the sooner it will crack.
Genuine Leather and its Lifespan
Before anything else, let's take a look at the word "genuine." This can be deceptive.
Everything we have discussed so far is genuine. It is just a matter of quality and how they differ. Here are a few examples of genuine leather and the time it takes for them to last.
– Full Grain – this type of leather can last for five years minimum. The quality of this leather is top-notch. They can even last for many decades, depending on the care and frequency of use.
– Corrected Grain – slightly lower in quality than the full-grain, but great nonetheless. This type has undergone aesthetic adjustments and is more pleasing to the eye. This should last about five to ten years with proper care.
– Split Leather – with proper care, this should last for about five years.
– Bonded Leather – this should last for five years maximum. It will never go beyond that.
The Most Durable of them All
When it comes to durability, it is always the full-grain leather belts that top the list. This type of leather belt can last you for five years minimum. When you properly take care of the belt, this can even last you for many decades.
This type of leather belt exhibits elasticity. It also comes with natural moisture resistance. Plus, it looks great, too!
So, the next time you are out shopping for a leather belt, you know what to get.
You deserve only the best.
Never settle for anything less.