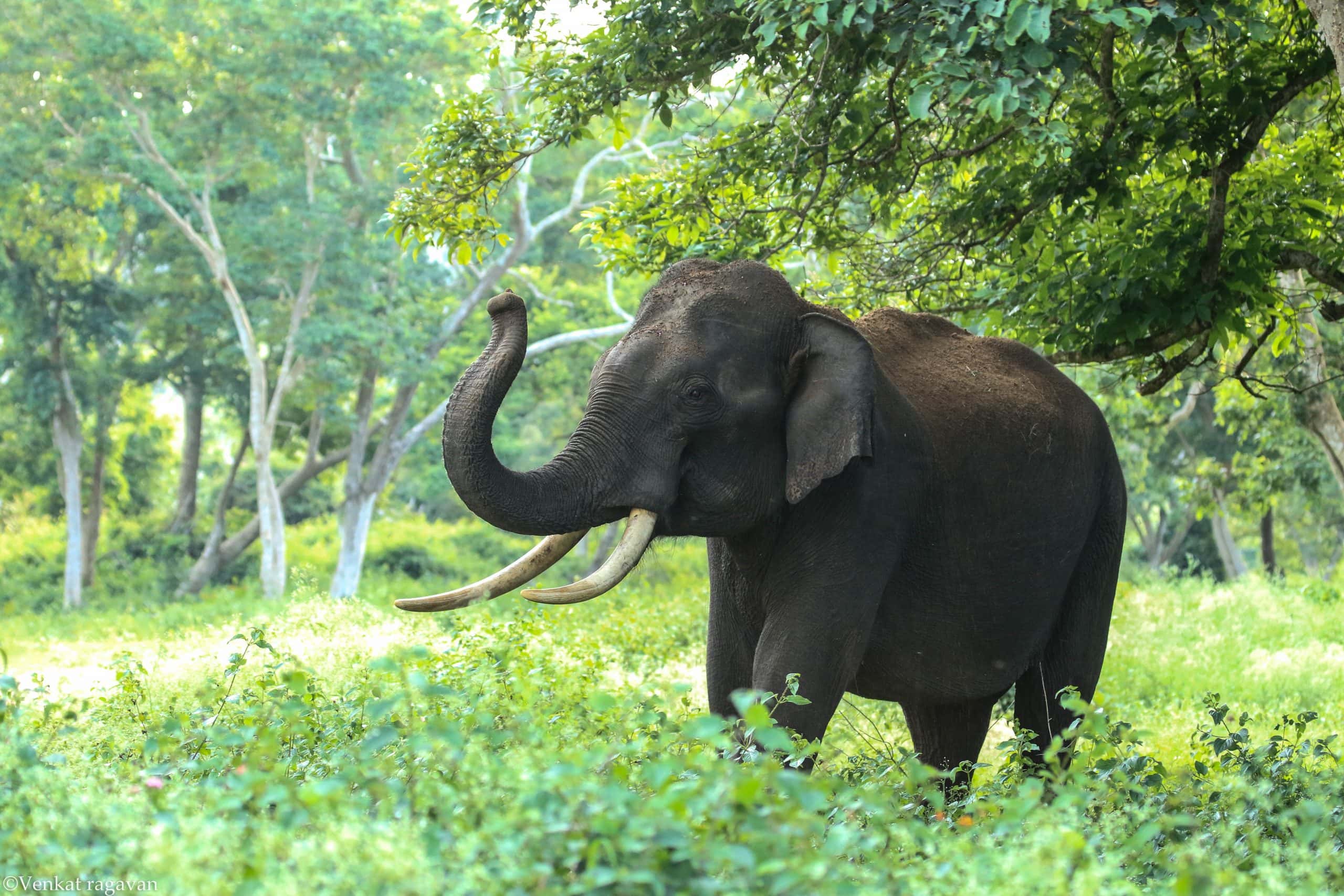 Elephant pants are the same as bohemian pants that are designed to be loose and large. It's traditionally called Shalwar from the Persian or Turkish word for pants.
While it may be hard to pinpoint the origin of elephant pants, some said that it was first seen in Persia around 2000 years ago. At first, it was a large piece of cloth designed in a simple wrap style. It soon evolved and became trousers. Back in the days, mostly it was men who wore them since women tend to wear a full-body and full-coverage outfit. However, there are still some women who wore it paired with a full-coverage top.
Other accounts claim that elephant pants originated in Thailand. You'll easily find a pair in their local marketplace at a very low cost. It's normal for people to wear these pants in that country so you won't have any problem fitting in. If you love comfy pants, this is for you!
Not everyone likes elephant pants. It can be unflattering since it's baggy and oversized. However, if you can work that style then no need to pull the breaks on this. If your one for a bohemian chic look, then these pants are a good addition to your wardrobe.
Most elephant pants are monochrome especially when you buy them from the locals. However, these pants come in a wide range of colors. You can find it in red, blue, brown, magenta and many more. You don't have to fret if your favorite color is yellow, if you search a bit more, you're bound to find it.
Unfortunately, the material used to make elephant pants is not as durable as you expect. However, for the value you paid for, it's incredibly worth it. These pants are known for their breathability and elasticity. So, if you are debating on getting one, you should. Why? Because as mentioned above, it's breathable, stylish, and cheap.
If you plan on traveling to Thailand or other Asian countries, you might come across some elephant pants. This can make a good souvenir for your friends and loved ones. It doesn't only symbolize the country, it's also functional and cheap.
What do you wear with elephant pants?
Elephant pants have a variety of prints and colors. The best way to style it is to tone down other components of your outfit. Plain and solid tops in neutral colors are the best pair for this.
Once you've experienced the comfort elephant pants bring, you'll always want to wear them. Yes, it can be the most unflattering pair of pants. However, if you style it right, you can compensate for the bagginess and make it look divine.
So, how can you style elephant pants?
Laidback Everyday Look
Elephant pants are the best in showing off a laid-back vibe.
Tops – Since elephant pants have so many details already, opt for a plain casual t-shirt or a tank top. It can be too overwhelming for the eyes if you also use print heavy tops. Stick with neutral colors like beige, black and white. You can also try pastels if you want to add some color.
Accessories – Go for minimalistic pieces. Go for a necklace with a pendant or a stud earring. If you want to add a bit of a hippy vibe, wear some stack bracelets. You can finish the look with a crossbody bag.
Festival Goddess
If you're going to a festival, it's best to wear your most comfortable clothes. However, this does not warrant that you'll not look chic. Elephant pants can give you both comfort and style during these events.
Tops – One of the best places to let your style shine is during festivals. When you choose your top, make sure that it will compliment your elephant pants. It should match either the color, style, or design. You can try pairing it with a simple crochet top. It will give you a lot of options when it comes to accessories. Also, you can throw over a colorful kimono shrug that will step up your hippie vibe.
Accessories – Aside from the must wear stack bracelets, try using some flash tattoos. Those are famous in Coachella and other summer music festivals. You can wear it on your arms, midriff, feet, hands, or neck. The gold metallic flash tattoos complete the hipster, boho vibe. Also, it finishes the look of your elephant pants ensemble.
Chic Beach Vibe
The cool fabric and the loose style of elephant pants are perfect for the beach. If you want to walk by the shore you can easily roll up these pants and feel the sand beneath your feet.
Tops – You can pair your elephant pants with bikini tops and a kimono cover-up if you are headed for the beach. A colorful printed top or a simple crochet top can also complement these pants. Just opt for the ones that have elastics at the ankles. These are easier to pull up if you want to dip your feet on the water.
Accessories – aside from a bunch of bracelets, complete your outfit with a big boho bag. It will not only turn people's heads around; you can also store your beach essentials. A crossbody bag is also a good fit for this look. It clings to the body giving you more freedom to move.
Edgy Summer Day Out
If you want to sport an edgy look in the summer heat, elephant pants are what you need. You'll feel the breeze and still keep that edgy vibe going.
Tops – A cute bralette in a solid color or a graphic tee can be your go-to top for this kind of look. It'll look better if you use a slightly oversized tee and tie a knot on the front or side. This will give it a laidback cool vibe.
Accessories – This style can be complemented by a leather choker and sunglasses. Opt for a cool pair of cat-eye or aviators. Finish this look with some hair accessories. Also, add a stack of bracelets and a cool black or brown suede crossbody bag.
Stylish Yoga Outfit
If you're not a big Lululemon fan, elephant pants are a good alternative for a yoga class. You don't have to worry about the pants riding up. It also adds gracefulness when you practice the movements.
Tops – Flow and movement are a must for yoga. You don't want to feel restricted and stifled. Your best choice is an active top or a sports bra.
Accessories – You can wear functional accessories that are in line with yoga. You can wear a yoga bag and a yoga strap that will help in carrying your yoga mat. Also, you can try some yoga bracelets that will help improve your spiritual side.
Colorful Look
If you love colors no problem! You can pair your favorite tie-dye shirt with your elephant pants.
Top – A colorful floral blouse or a tie-dye shirt goes well with your elephant pants. It may be hard to create a balance between the pattern on pattern or color on color. However, once you find the silver lining, it can result in a gorgeous boho vibe.
Accessories – You can use some flash tattoos for this look if you want to go for a colorful and bold look. You can add a dashing pair of earrings, a statement necklace, and a stack of bracelets.
Comfy Work Outfit
Elephant pants may not have a place in a corporate set-up. However, if your office is more casual and freer, then you may sport these pants. Dark-colored elephant pants are your best option for work. Also, make sure that it's wrinkle-free.
Top – Tuck-in a solid neutral colored shirt for a clean look. If you plan on wearing a printed top, look for less detailed elephant pants. Go for black or blue instead of the bright colored variation.
Accessories – Since you're not going to a festival, better keep the accessories at a minimum. Also, you can complement the look with natural makeup. To make the look polished, wear a comfy pair of heels and a sleek clutch. If your outfit looks a bit monochrome, you can opt for a colorful clutch. Add a simple bracelet for a sophisticated finish.
How do you wash elephant pants?
Elephant pants have a delicate fabric. They need to be properly cared for and not tossed together with your usual garments. They must be hand-washed because it may shrink with a regular washing machine.
Most elephant pants are made of cotton so that it will be comfortable and free-flowing. This means that you need to take care of it properly so that it will last a long time. You cannot treat it like your go-to shirt or your jeans.
Why do you need to hand wash these pants? Well, it has a very thin and lightweight fabric. If you toss it in the washing machine with your regular clothes, it will be at risk for shrinking or tearing. Elephant pants are classified as delicate. So, you need to handle it with care.
Can I toss it in the dryer? No, you also cannot hang it directly under the sun. Some elephant pants have vibrant colors. If you dry it under the sun, it may lose its intensity and the colors may fade. What you can do is simply hang it on a shaded area.
If you are worried that these pants will take some time to dry given the conditions above, don't. Because of its lightweight and thin material, it will dry out fast.
So, how do you hand-wash and shade dry?
Things that you'll need:
Washbasin
Clean white towel
Detergent for delicate materials
Lukewarm water
Procedure:
Step 1: Fill the basin with lukewarm to cool water. Hot water tends to cause fading and shrinkage to the garments. However, cool water can still get the stains out without causing any damage.
Step 2: Put your elephant pants one by one, if you are washing a few. Make sure that it is completely submerged then pour some detergent. You can check the packaging for instructions on how much to put based on the number of garments you intend to wash.
Step 3: Let the pants soak for a few minutes. Delicate materials should not be left to soak for more than twenty minutes.
Step 4: If you think this is the part where you start scrubbing, no it's not. There is no reason for you to be rough with them to remove any dirt or stain. What you can do is swirl it around carefully in the soapy water. Also, untangle the legs if it gets caught up with the others.
Step 5: After swirling it around for a few minutes, it's time to rinse. To rinse, you can discard the soapy water and fill the same basin with clean water. Another option is to get an entirely new basin and fill it with clean water and rinse. Don't wring them out because it will harm the fabric. To remove excess water, fold and press them against the edge of the basin.
Step 6: Lay them out to dry under the shade on a white towel. You will be surprised to see how fast your elephant pants will dry.
If you are worried about what detergent to use then here's a suggestion. Try using an organic and eco-friendly detergent. This does not only apply to elephant pants but it's also good for your other laundry. Once you consider all the pollutants that grow in our laundry room, you'll most likely consider making the switch. In your ordinary detergents, you'll see listed in the ingredients is the word surfactants. Surfactants are not an ingredient at all but rather a reference to the number of chemicals.
Unfortunately, these chemicals breeze out to the environment and harm it. So, it's always good to go for the healthier alternative. Organic detergent does not have any phosphate, chlorine, and other dangerous chemicals. Therefore, it is your best choice for all your delicate garments.