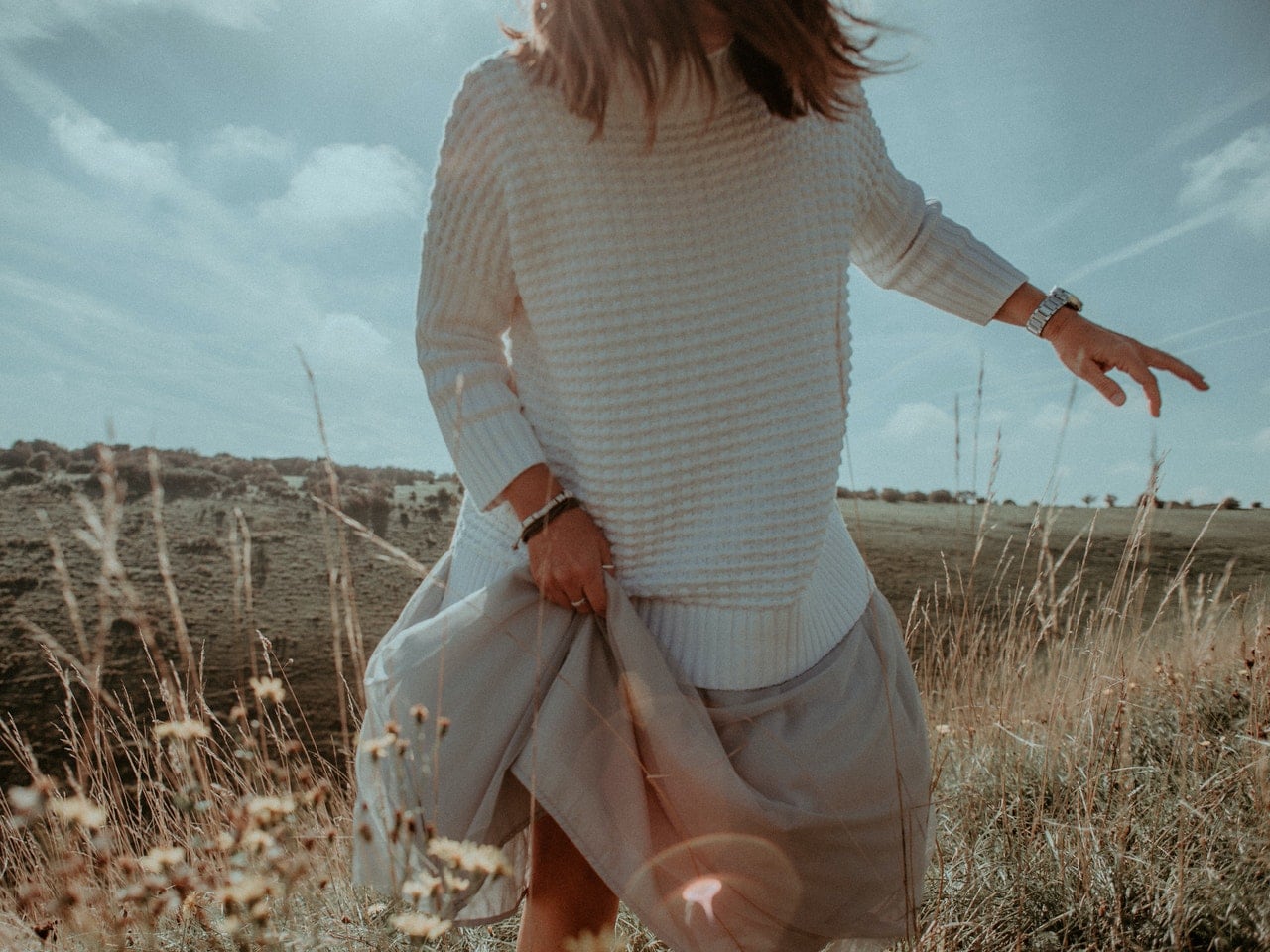 The main difference in distinguishing between sweaters and jackets is the material. While you wear both on the upper body, sweaters are knitted while jackets are not. Another difference between the two includes the designs and styles of each.
Sweaters, hoodies, jackets, sweatshirts, what is the difference? Is a sweatshirt a jacket? Is a hoodie a sweater? Have you ever asked yourself about this? When distinguishing each, the first thing that you need to look at is the material and the style. To help you understand better, let us first identify what a jacket and a sweater are.
What is a jacket?
A jacket is apparel worn on the upper body. Typically, you need to have another type of garment underneath such as a T-shirt, blouse, or a tight-fitting shirt. Jackets are like coats but they are tighter, lighter, and shorter than a coat. Additionally, jackets cover up the hips or the mid-stomach and have an opening at the front. Furthermore, it has a collar, pockets, sleeves, and lapels. A jacket has two functions, a garment for protection and a fashion piece. What are the different types of jackets?
Suit Jacket/ Dinner Jacket – worn as part of a formal evening wear
Blazer – a jacket used for formal occasions or the office
Fleece Jacket – made of synthetic wool which you can wear casually
Leather Jacket – it is made of leather and can be casual or formal
Bed jacket – a jacket meant to use for bed
Moreover, there are other types of styles and designs of jackets. Some of which include sailor jackets, bomber jackets, varsity jackets, flak jackets, and gilets.
What is a sweater?
A sweater is knitted apparel that covers the upper body. It can either be a pullover or a cardigan. The only difference between a cardigan and a pullover is how you wear it. A cardigan, have a front opening but a pullover has none and must be worn over the head.
Traditionally, sweaters are made out of wool but presently, the industry uses synthetic fibers to create them. You have the option to wear your sweater as it is, without anything underneath. But most people wear it over something. You can pair it with skirts and pants. Typically, you don't tuck it in since it's too bulky. Sweaters, like jackets, also have a variety of designs and patterns. Also, there are various necklines like V-neck, crewneck, and turtleneck. Moreover, there are different types of sleeve lengths like short, full-length, and three-quarters.
Men, women, and children can sport a sweater. Also, you should take note that in British English, they call sweaters jerseys or jumper.
What is the difference between a jacket and a sweater?
Knitting:

Jackets are not knitted
Sweaters are knitted
Material

Jackets are crafted using a variety of material
Sweaters are made of synthetic fiber and wool
Collars and Lapels

Jackets have collars, pockets, and lapels
Sweaters don't have collars and lapels but it sometimes has pockets
Opening

Jackets have an opening at the front
Not all types of sweaters have a front opening
Clothes

Jackets need to be worn on top of another garment
Sweaters can be worn alone or on top of another garment
What is considered a jacket?
A jacket usually is made with sleeves, a fastener in the front. It is worn in the upper body and extends slightly below the hips. It is thigh-fitting and less insulating than a coat.
How many types of jackets do you own? We are certain that you have at least two. Among them what are your favorites? Because jackets have been transformed style-wise, we have one for every occasion. Whether you're going out on a date, or watching a movie with your friends, or attending a wedding of your relative, there will always be a jacket to match it.
Coats vs Jackets
Since the characteristic of a jacket is similar to a coat, many interchanges it. Well, there's no problem with that since their part of one family. But if you're curious how it differs, one of the most basic things that you'll notice is the length. Jackets are shorter than coats.
In one look, you'll see that coat passes down the hips and can be longer. Also, they are heavier compared to jackets. While this is a defining factor, there are still a lot of variants that need to be considered. Men and women need different lengths and depending on the styles it may also vary. Coats go lower than the mid-tight or down the knees because it serves as a heavy-duty piece or outerwear.
During cold days, what would you trust more, a trench coat or a bomber jacket? Most would prefer a trench coat to a bomber jacket because the former provides more warmth than the latter. When we flip it to a slightly chilly afternoon, would you prefer a windbreaker or a peacoat? Of course, a windbreaker is a better option.
Both jackets and coats provide warmth on certain levels. But some jackets a made as a light layering piece for the mid-cold days like denim jackets. Well, when the temperature drops, we doubt that a denim jacket will save you. Better switch to a parka instead.
What is a parka?
A parka is not a jacket or a coat. It's a whole different ball game. So, what are the characteristics of a parka? When classifying the difference between jackets and coats, we can easily distinguish them by length. That is not the case with parkas. It is classified depending on the silhouette of the garment and its style.
Unlike coats, parkas have more pockets in various styles. This is because parkas were used back in history by soldiers and explorers. For example, one brand of parka features a two flap-closure located at the hips as well as two side-zip pockets found at the chest.
When you are thinking about what outerwear to use for fall and winter, consider whether you need a parka, coat, or jacket. Even if you cannot decide, at least you have a lot of options.
What is considered a sweater?
A sweater is a garment usually with long sleeves and is made either by a crocheted or knitted material. It covers the upper body and is traditionally made of wool. Now, sweaters are made using synthetic fibers, cotton, or a combination of the two.
We often hear the phrase "sweater weather". Well, for the chilly days, it's relaxing to snuggle in your sweater drinking a cup of hot cocoa. But before you sit back and enjoy, are you sure that what you're snuggled in is a sweater? Or maybe you are wearing a sweatshirt?
Sweaters vs Sweatshirts
Many are guilty about this, we as well, often interchange the term seater with a sweatshirt. Is there a big difference between the two? By definition, sweaters are knitted or crocheted. While sweatshirts are made similar to sports attire. That being said, just by the construction of the two, you'll be able to see the gap between.
Another difference is that while both sweaters and sweatshirts are made of cotton, wool, or polyester, sweaters are softer and more stretchable. This is because it is knitted or crocheted. Sweatshirts may not be as stretchable as sweaters but it is soft. Furthermore, the lining inside has a fluffy nap.
If you looking for a more versatile option, then go with sweaters. You can wear it casually or for a formal outfit. For guys, you can pair it with a dress shirt and a tie. For ladies, you can pair it with a dress. Sweatshirts are giving off more of a casual or sporty vibe. You can wear it when you hit the gym or as an athleisure look.
Moreover, the variety of styles and designs of sweaters in the market are endless. You can get a closed front or an open front. Also, there are those with V-necks, turtle necks, long-sleeves, short-sleeves, and more. On the other hand, sweaters have almost the same silhouette and pattern. The only variation there is to have a hood or zipper in front or not.
If you'll decide, which one do you prefer more? Depending on your style and lifestyle, you can prefer one or the other. Most people who love outdoor or sports activities would prefer sweatshirts over sweaters. It fits their needs more and style-wise, if they love the sporty vibe, this is right up their alley.
If your more of a corporate professional or a person who needs to always look prepped, then sweaters are a better fit. You can dress it up or down depending on the situation you're in. You can transform your monotonous corporate outfit with a splash of pastel sweaters. If you're going on a casual date, a sweater over your dress or paired with jeans or a skirt will give you a cute preppy vibe.
What is the warmest parka for winter?
Did it ever happen to you that the jacket you're wearing during winter didn't do you any justice? If that's the case then be prepared for this year and be sure to grab a pair of toasty jackets. To help you round up some of the best, here's a list!
Arc'teryx Therme Parka (Men)
This brand is known for its technical and innovative jacket. This piece will not only keep you warm and snug but also stylish and sleek. It has a waterproof membrane and a fully taped seam. This feature makes the jacket breathable and long-lasting. All parts are insulated with 750-fill goose down around the core area. Additionally, it is fitted with synthetic insulation around the sleeves, collar, hood, and pockets. Furthermore, it has a zipper passport pocket in the front for easy access.
Canada Goose Expedition Parka (Men)
This iconic brand may be on the heavy and bulky side but it has a good reason. It is filled with 625-fill-power duck down which will keep you warm. Moreover, it keeps the bad weather away. This is because of its heavy-duty Arctic-Tech outer shell. If you need a jacket that can accompany you to the North Pole then this is the one. Functionality is not compromised with this jacket. It has a total of 10 exterior pockets, all with zippers and Velcro closures. Also, it has one interior pocket that has a zipper closure.
Canada Goose Kensington Parka (Women)
There is always the tendency that bulky winter jackets conceal your wonderful silhouette. If you want to rock your curves even in the cold weather then this jacket will help you! It has a smooth and sleek exterior fabric that brings fashion and function together. The feather in the hood can be removed. Also, the waist has an adjustable cinch tab so if you're looking for versatility then this does the trick.
As for insulation, it is filled with 625-fill-power white duck down. Furthermore, it keeps the cold out from the sleeves because of the thick rib-knit cuffs. Additionally, the knitted collar seals the deal keeping you fully warm.
North Face Metropolis Parka III (Women)
If you need a stylish yet affordable jacket for the winter then this is your best option. Its insulated with plush 550 fill down and is designed to shadow a woman's contour. It goes down the knee but without making you feel heavy or constricted. Because of the front zippers that stop above the knee and the buttons at the bottom, the cold air is kept at bay. That is why the inside of the jacket is warm and cozy.
Its pockets are lined with fleece which's why it's faster to defrost your cold hands. Also, it's water-resistant and is coated with DWR but it's not waterproof. If you need to stay warm and dry during the snowy winter season, this jacket is perfect. But if you'll use it when there's heavy rain, it won't keep you dry.