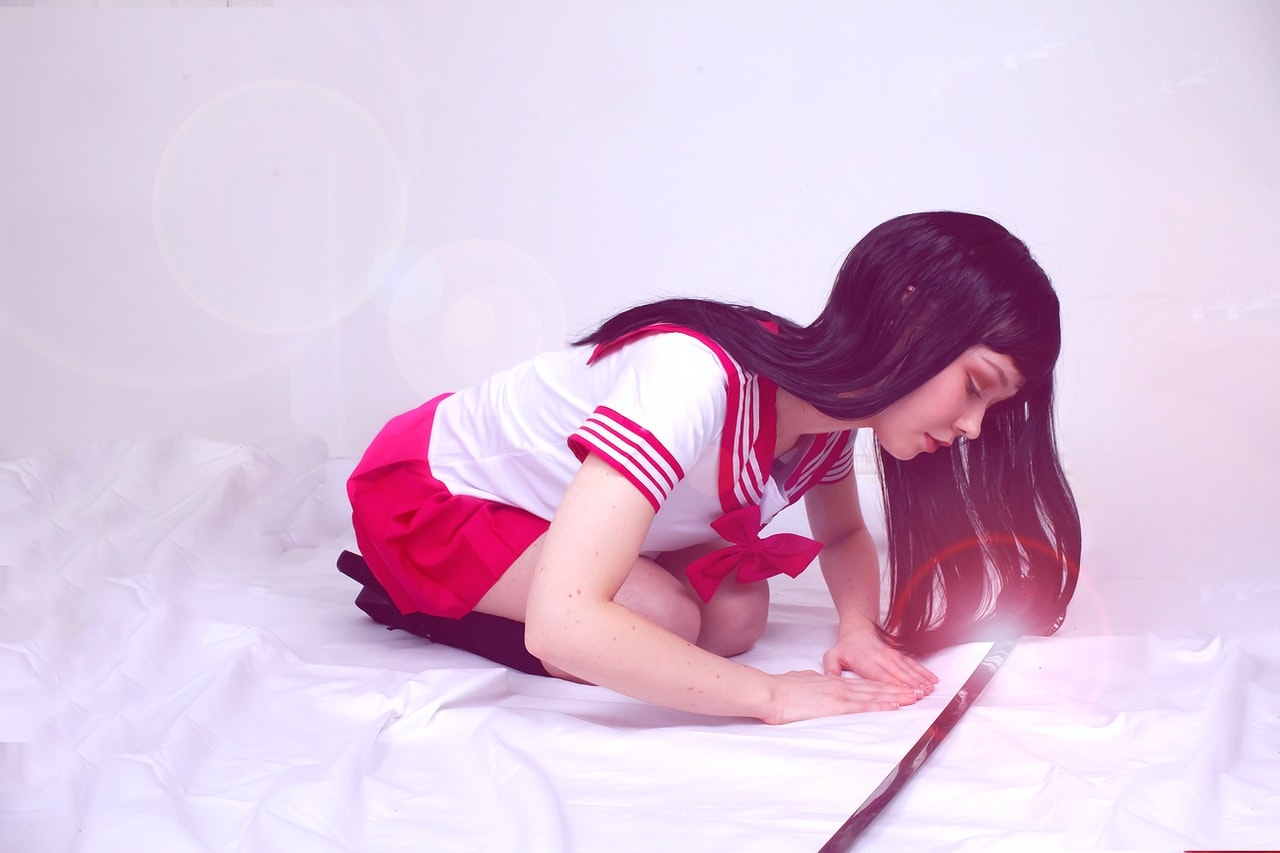 Many argue that dress codes cause low self-esteem to girls because they are being singled out. Girls tend to have more dress code violations than guys.
Why is it that society dictates what girls should and should not wear? Why are they stricter in implementing these dress codes on women unlike with men? Why are girls heavily criticized for the way they dress? It's unfair, isn't it?
When talking about dress codes you'll hear two arguments. People who are against dress codes would say that it causes girls to have lower self-esteem. They argue that boys can get away with things that girls get reprimanded for.
Some ladies would feel that they're being objectified and singled out. People would suggest that their clothes are too provocative. They also say that their clothes are too distracting for boys. Instead of teaching boys to be respectful, those people dump the blame on girls. Those who just want to wear clothes that they're comfortable with.
But, there's a side that says dress codes are essential. They say that there is a possibility that young girls would come to school dressed inappropriately. These advocates argue that guidelines help give structure to the lives of the younger generation. Also, it helps them to learn how to follow and the consequences it entails if they do not. Dress codes help teach discipline and respect.
Well, it's unarguable that yes, dress codes are needed to give structure and to avoid chaos. However, these should not be used to target specific genders. It should be properly implemented and regulated. Also, it should not give the wrong impression to young girls that their bodies are the reason for the misbehavior of the opposite sex.
Do uniforms stop bullying?
Uniforms have their advantages and disadvantages. While it can help them prevent bullying, it does not obliterate it. Since everyone is dressed the same, being bullied because of clothes lessens.
Would you prefer schools with uniforms or without? Well, some may say that they would rather wear their clothes since it shows their personality. Without uniforms, they can show their individuality. It helps them practice their freedom of expression. While these are acceptable, did you know that wearing uniforms has its benefits?
Around 160,000 students miss school because they're afraid of bullying. Being a teenager is hard especially with all the peer pressure and the cliques. We all want to fit in but it's going to be hard if you get discriminated against with your clothes. With uniforms, everyone will be dressed the same. It lessens the chances of being attacked because of what you're wearing.
Uniforms can also protect students when intruders invade the school. Authorities can easily identify them because they will stand out from the crowd.
Well, depending on how you perceive things, you might agree or disagree with this. Yes, uniforms have their benefits but there are can be some disadvantages as well. For one, people without the financial capacity will have difficulty buying uniforms. If you're not wearing a uniform you can get bullied. So, in this case, uniforms become the reason why the student is being bullied.
It's really hard to have a balance between this because it's impossible to please everybody. We have different characters and beliefs. We have different upbringings and ways of life. One of the best ways to help reduce bullying at school is to teach children to be considerate of other people. If they know this, they will be sensitive enough not to criticize their classmates with what they are wearing.
What are the pros and cons of having a dress code?
Some pros of dress codes include teaching discipline to students and providing a sense of security. Some of the cons of dress codes include hindering freedom of expression and can be expensive.
Dress code violations have become a common occurrence. On the contrary, schools are implementing more guidelines as the years go by. So, why are schools implementing stricter dress codes today?
On April 20, 1999, two students of Columbine High School opened fire and killed 12 students and one teacher. After their killing spree, the two turned their guns and killed themselves. After this horrible tragedy, people searched for answers on what led the two on doing such a thing. One of the things that they found out was the two wore trench coats with deep pockets that could hide weapons. After this horrid event, school officials started adjusting their policies when it comes to school dress codes. This is to avoid a repeat of the Columbine incident.
However, preventing violence is only one aspect. Another reason is it instills discipline and keeps distractions at bay. By enforcing restrictions on miniskirts and plunging necklines, schools set rules that students need to follow. This helps the school control all classes. Yet, anti-dress codes critics would argue that these dress codes only target females. Not only them but as well as religious and ethnic minorities.
Pros and Cons of Dress Codes
Pros:
Teaches discipline to students
Lessens distractions and promotes focus
Provides a sense of security
Develops good behavior in students
Cons:
Suspension due to dress code violation demotivates the student
Its sometimes not implemented uniformly
Prohibits creativity and self-expression
Costly depending on how the rules are implemented
Common Implemented Dress Codes
Though schools differ when it comes to the implemented dress codes, here are some commonalities:
Fingertip Rule – Shorts and skirts must extend beyond the fingertips.
Leggings are in the same category as tights. It must be worn with skirts or tops that adhere to the fingertip rule.
Showing shoulders and belly buttons are not allowed. Tank tops and crop tops are a no go.
Graphic shirts that have illegal acts, substances, sexual content, and profanity are not allowed.
School Uniforms
There are a lot of issues circulating because of dress codes. That is why many schools are opting for school uniforms instead. Between 2003 to 2012, public schools with uniforms have increased from 13 percent to 19 percent. However, not all are in favor of uniforms, which also have their pros and cons.
Pros and Cons of School Uniforms
Pros:
Diminishes peer pressure and prevents gangs from forming
Helps the school distinguish intruders
Aids in unifying the school regardless of social status, etc.
Cons:
Expensive for low-income families
Can easily be identified and targeted by outsiders or other schools
Hinders the freedom of expression
People will be divided when it comes to the advantages and disadvantages of dress codes and uniforms. Schools are making an effort to look for ways to protect their students. You need to consider that dress codes are the simplest and easiest way to defend the students from harm's way.
How do dress codes target females?
Several provisions in school dress codes often discriminate against women and minorities. One of which states that students should not wear clothes that reveal their cleavage or any undergarments. While it does not specifically say women, the context itself is enough to know who it is addressed to.
Dress codes are discriminately implemented. The sad part about that is that the short stick is always given to girls. We know that we've mentioned this a couple of times. But it's very frustrating how gender and minorities are being targeted. Schools know that the enforcement of dress codes have been unfair. Most of them are now weighing hard on making them fairer.
When schools thought of creating rules on how students should conduct themselves at school, their goal is to make it conducive for learning. Unfortunately, over the years, schools have made the news for the ways they enforce dress codes. They would ask students to put duct tape over their ripped jeans. They suspend students for wearing skirts that do not make the cut. They suspend female students for not wearing a bra. All these diverts the focus of the students from learning and instead revert it towards a girl's body.
In a school in Massachusetts, six out of nine dress code regulation is geared towards women. These rules have not been updated since the 1900s. Though the principal then mentioned that they would revisit these rules in 2018.
Sexist Discrimination
Many of the dress codes regulated in schools use a gendered language. Some of it includes, "girls should not wear thin straps or show any cleavage." Why? It's because they argue that these things are a distraction to other students, especially men. Experts say that using the dress code as a reason for being a distraction is one form of victim-blaming.
It suggests that the response of men is your fault. Your body is the cause of these negativities. Also, this is offensive for men. It says that men cannot converse with women without having malicious thoughts. This is very sexist and derives a negative connotation towards the male population.
A teacher in a school in Nevada says that some schools use dress codes in the guise of preparing students for adulthood. However, their real intentions show that they're only preventing students from distractions. This sends a powerful message: "The education of young men can be compromised by your gender. Kindly make an effort to prevent it." This message gives women the burden of conducting themselves so men will be able to have a good education.
Infamous Fingertip Rule
Another infamous dress code is the fingertip rule. Yes, that's right, we mention this earlier. This looks like an acceptable rule. However, some students and parents have come forward saying that it's hard to find clothes that follow this criterion.
Some girls are tall with long arms. Shopping for shorts that are longer than their fingertips can be hard. Also, some school's administration does not heavily implement this on boys as much as they do with girls. They're not as privy with the length of a boy's shorts and just let them be.
Dress codes Targeting Minority
Fingertip rule, sexist discrimination, now, targeting styles of the minority. When schools enforce dress codes that are associated with a minority, it's discrimination, not discipline. Saying that saggy pants are not permitted, connotates that the style that is influenced by black people is not allowed.
Some schools implement dress codes based on the default style of the dominant white population. They encourage students to be in line with this prescribed way of clothing. This offensive way of thinking should not originate in an institution that shapes the mind of the younger generation.
Some students came forward and talked about the double discrimination black girls receive at their school. They said that white girls are rarely sent to the office for dress code violations but black girls get sent often.
Also, there was an incident when a student came to a male instructor and was told that white girls don't show much. With this comment, the student felt very uncomfortable. The instructor also failed to address the unjust treatment.
Despite enforcing the rules on the same gravity with every student, some teachers would unfairly be stricter with black female students. This act is an act of humiliation and this causes black female students to fall behind.
This very outrageous and girls and minorities should not experience this unfair treatment. Female students should not lose essential class time because of the outfits they wear. This is sending an incredibly wrong message to all students. They should not think that the appearance of a girl is more important than learning. No girl should ever compromise their education just because they have rips in their jeans.
Is there an end to this?
Fortunately, there's a glimpse of light with this issue. Some schools are implementing gender-neutral dress codes. Also, they involve the process of creating the said rules. Instead of saying "no showing of cleavage", they phrase it as "all private parts must be covered".
It's always good to have a middle ground in things. Freedom of expression is important but rules should still be present to guide us. However, reprimanding can be done without victim-blaming.