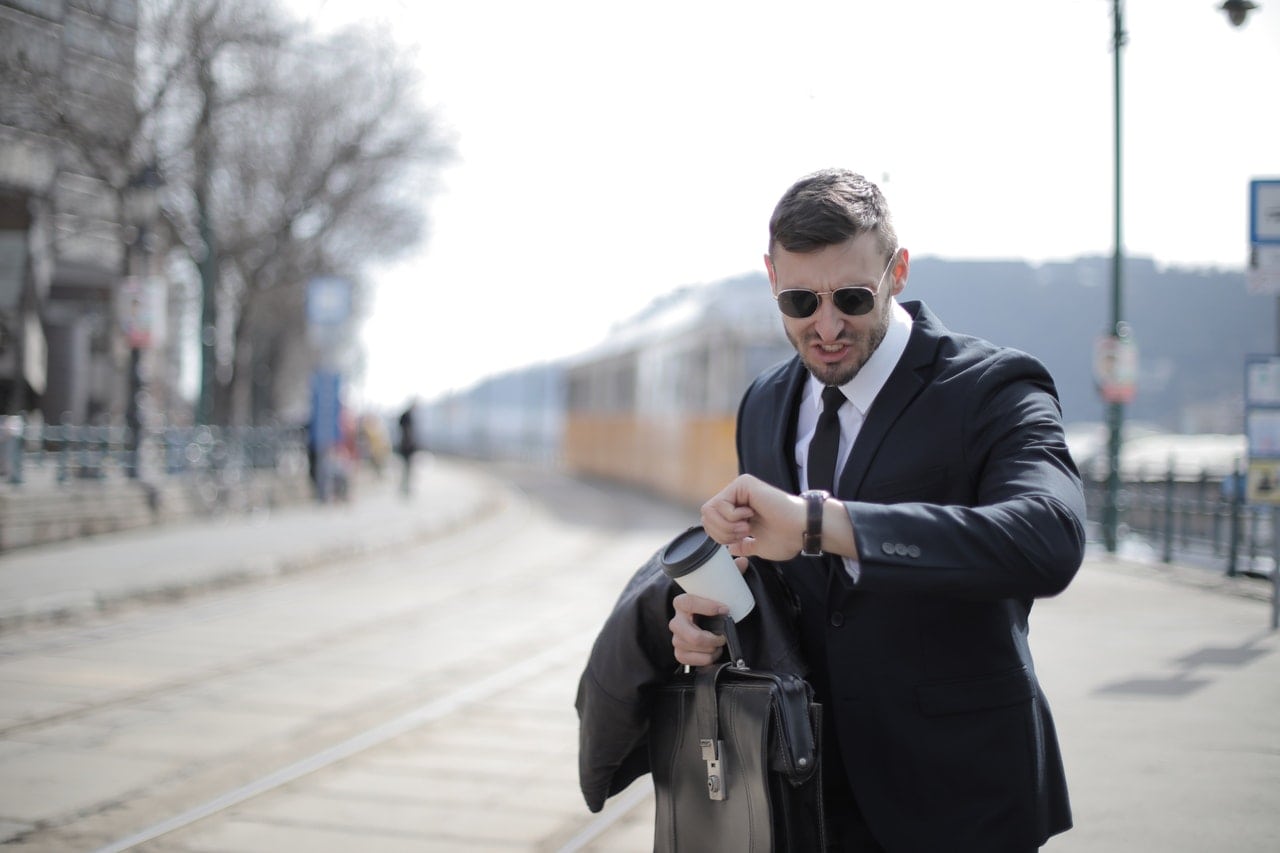 Formal weddings call for formal attire. For men, dark suits are sure bets. Aside from black suits, charcoal grey and midnight blue are other great options. But when one wants a safe bet, a black suit is the suit of choice.
A wedding invitation always brings with it insurmountable excitement. It is an exciting opportunity to witness a couple's big day.
But aside from the excitement also comes the anxiety. What do you wear? Here, we give you tips for wedding attire. We discuss the Dos and Don'ts when at weddings.
Here goes.
Sometimes, it is specified in the invitation that it is a black-tie wedding. Here, there is little room for interpretation. The invitation itself is already specific as to the attire during the wedding.
When one receives an invitation for a black-tie wedding, a tuxedo is a must. You may want to flaunt your fashion ideals during the wedding, but this is not the time. Stick to the traditional. This means you wear a tuxedo jacket, tuxedo pants, and a bow tie.
Should you insist on flaunting your style, show it on your dress shirt. You can also deviate when it comes to your bow tie, lapel pin, or even your shoes.
Black is the most common when it comes to black-tie weddings. Sometimes, midnight blue would do. For a black-tie wedding, other colors do not have a place here. Stick to black suits or midnight blue. The darker the tux is, the better.
Never wear a white or ivory dinner jacket. Leave these colors for the groom and his attendants. But it should never be for you.
When it comes to your shoes, choose black patent leather or leather. Sometimes, velvet oxford shoes would also do. Unless it is specified in the invitation, you should never choose casual shoes. Sneakers? No.
Dress shirts should be collared. T-shirts, polo shirts, and banded collar shirts are out. Not in black-tie weddings. One can opt for a tuxedo shirt in different colors but check if this goes well with the venue or the theme.
Another thing you should remember is to avoid wearing a floral boutonniere. These are always for the groom and his attendants. Instead of a floral boutonniere, try a tuxedo lapel. Different stylish lapel pins should be appropriate for the occasion.
Finally, during black-tie weddings, never overshadow the groom or his attendants. Keep your apparels in check. Your look should be clean. You should go with the classic style. You should also be free from too many details.
The last thing you want to do is to overshadow the man of the hour.
When it's a formal attire wedding, you can apply all of the black-tie attire rules. The big difference is that when a tux is required for a black-tie wedding, it is not formal. It is actually optional.
Instead of the black or midnight blue tux, one can wear a black or dark-colored suit.
Wear a dark suit or tux at formal weddings. Dark suits like black, charcoal gray, and midnight blue are the safest options.
Formal weddings also call for a bow tie or a necktie. The bow tie or necktie can be worn with a collared dress shirt. As always, never even consider t-shirts, polo shirts, and banded collar shirts.
Unless, of course, the shirt complies with the theme or appropriate to the venue. Some themes call for different colors or textures. Others require a different pattern. Only during these times should you deviate from the traditional dress shirt colors.
When attending formal weddings, a full suit with a matching jacket and trousers is a must. Never mix and match the suit and trousers.
It should already be understandable that the shoes should also be formal. Avoid wearing casual shoes. Dress shoes should do. Although black patent leather shoes are sometimes worn, this is not a must on formal weddings.
Also, never wear a floral boutonniere. Leave it for the groom and his attendants. And just like with black-tie weddings, make sure never to upstage the groom. It's his big day. Give him the spotlight.
Cocktail (Semi-Formal) Wedding
When the invitation calls for cocktail attire, you should have a bit more freedom in styling. This is when compared with the black-tie and formal dress codes.
Only during cocktail weddings can you loosen up a bit. Ditch the necktie. Or should you prefer one, you can loosen it up a bit.
During this time, your look should be chic and more relaxed. You can flaunt your modern fashions. But always keep it classy. At the end of the day, this is still a wedding.
Never wear a tux. It is somewhat formal during cocktail weddings. But it should not be too formal for you to wear a tux. A suit and trousers would be enough.
Cocktail weddings also call for suits, should you wish it. You can also opt for navy blazers and sport coats. These are popular choices for cocktail events. This is because once the dancing starts, one can loosen up the jacket and be a bit more comfortable.
When wearing a suit during these events, always wear it with a necktie. This should pair well with the suit that you are wearing to the event. But should you find that you're the only one with a necktie, you can always ditch it. Remove it and slip it on to your jacket pocket. Problem solved!
When it comes to cocktail weddings, jeans should never even be considered. One should never make it an option, even with a blazer. This is because no amount of blazer can make a pair of jeans look formal. Save your pair of jeans for another occasion.
And speaking of jeans, never also consider wearing any piece of clothing with rips or holes. It is less formal than the other two weddings. But cocktail weddings still call for outfits that need planning. Consider dressing to impress.
Maintain a sophisticated and classy look.
Also, never be scared with accessories. Feel free to accessorize your look. Go with sophisticated pieces of jewelry. It can be wooden or beaded bracelets, for all we care. As long as it goes well with your image, go ahead.
The safest accessories, however, are the following: lapel pins and tie bars. Sometimes, a patterned pocket square could also do your personal style a whole lot of good.
When one gets invited for a wedding that requires casual attire, it should be that: casual. While it sounds simple, it can also be confusing. The options are broad.
It can be confusing because the word "casual" can be very subjective. What is casual for one may not be casual to the other.
Pick up clues from the invitation. When the invitation says "Casual Attire," consider the venue and the time of the event. Will there be dancing after the wedding? Is it by the beach? These are the things one should consider when deciding on what to wear.
You can wear chinos or suit pants. Khakis are also great options for casual weddings. This is especially true if the wedding is taking place by the beach. It can also be applicable for weddings taking place during summer.
When the wedding is in cooler climates, a pair of lightweight wool trousers would also do.
Printed shirts are also allowed in casual weddings. Printed shirts in plaid, stripes, or any pattern can be good options.
But no matter what happens, never wear a t-shirt. Of course, when the invitation specifies you wear a t-shirt, that's fine. But if it only says "Casual Attire," never ever think of wearing a t-shirt. You can wear a polo or short-sleeved poplin shirt, but never a t-shirt.
And because this is a casual wedding, colors are allowed. Black-tie and formal weddings prefer dark colors like black and midnight blue. Casual weddings provide one with opportunities to play around with colors. These should be able to help you enhance your look.
Also, because this is a casual wedding, ditch the necktie or bow tie. They are not needed. Tops for casual weddings can sometimes require a shirt to be open and unbuttoned at the top. If you are a bit shy, try wearing a banded collar shirt. You can have all the buttons fastened here.
When it comes to shoes, never ever wear open-toe shoes. Flip flops (unless specified) do not have any place in weddings, even in casual weddings. Try wearing a closed toe oxford. Loafers are also acceptable.
What color shirt goes with a black suit for a wedding?
A black suit with a white dress shirt is the safest. It is also the most popular choice. You can never go wrong with this pairing. It provides the perfect contrast. It makes one look dapper and enhances one's elegance.
A black suit during weddings is a staple for men. In fact, every male who is likely to attend a wedding at least once should own a black suit. It is versatile and is appropriate for different types of events.
Aside from weddings, black suits can be worn to evening galas as well.
And for you to perfectly pull off the wearing of the black suit, consider your ensemble. Take into account the details.
First off, the suit should be perfectly tailored. It should fit your body well. Plus, pair it with the right shoes. And finally, finish it off with neckwear that's on point.
All these play an essential role in comprising your look. But no other detail is more important than the shirt you wear with your black suit.
When one wears a well-fitted shirt with the perfect color, it's perfection. A wrong color can put some doubts on your taste and sense of style.
Here are a few things to know when choosing the right shirt to pair with your black suit.
Black Suit and White Shirt
This is the safest of all pairings. A white shirt provides for a sharp look. You can never go wrong with a black suit over a white dress shirt. It is dapper. It is elegant.
But as you already know, this is not for every occasion. Not all weddings call for a white shirt and black suit pairing. What if the wedding is by the beach? Well, that's a different story.
A black suit and white shirt pairing are ideal for late afternoon and evening weddings. Make sure that the weddings call for formal or black-tie attire. If it does not, you would be overdressed and out of place.
Black Suit and Blue Shirt
This pairing is a classic. A black suit paired with a blue shirt is ideal for casual to semi-formal weddings.
Blue shirts are less formal than other colors. But it still leaves you with a perfectly-styled look.
Now, there are different shades of blue. The lighter the shade of blue, the more casual it is.
Black Suit and Gray Shirt
Most men overlook this option. But once you get to take a look at this pairing, you would surmise that it is a fashion-forward option.
It may not be as stark as the white shirt pairing. But pairing a black suit with a gray shirt provides for a subtle and mellow look. It brings you the freedom to allow your accessories to take the spotlight.
When wearing a gray shirt with a black suit, a patterned bow tie can complete the look. It provides for a pop of color. A patterned pocket square can also add enhancement to the overall look.
As to the shade of gray, slates or dove grays look great. The same goes for charcoal.
Black Suit and Pink Shirt
When you want something unique, go for pink. It brings with it a youthful and modern image. A pink shirt paired with a black suit gives you many options when it comes to the tie. Colors like lilac and soft blue shades go well with this getup.
Black Suit and Black Shirt
This can be done. But while hard, it is possible. The risk of putting on this pair is because it may look like you are attending a funeral instead of a wedding.
But when this is done properly, it can actually be stylish. It also leaves a great impression on everyone around.
A black on black look needs perfect proportions. There should be clear distinctions between the many pieces.
One should understand that a black and black ensemble should never wear it with a tie. And if you insist on a tie, go with a black-tie.
What color of the tie goes well with a black suit?
A white shirt and a black tie is always the safest bet. It has always been the pairing since the start of the century. It was even the color combination in the previous ones.
Black suits have always been shoved to the back. They get this bad rep for being the color of mourning.
But with a properly-tailored and perfectly-planned ensemble, a black suit can work wonders. You can wear it in graduations, job interviews, and even weddings.
Black suits are dapper and elegant.
When wearing a black suit, we all know a white dress shirt pairs well. With this ensemble, one always sports a black tie. This is the safest combo since time began.
When properly executed, a burgundy tie can work during formal occasions. On smart-casual weddings, one can even go with aubergine or gray-knitted ties.
But when one intends to be safe, it should always be black. A black suit, a white shirt, and a black-tie. You can never go wrong with this ensemble.
That's the pairing that has saved millions of men in the past. It can save you too!