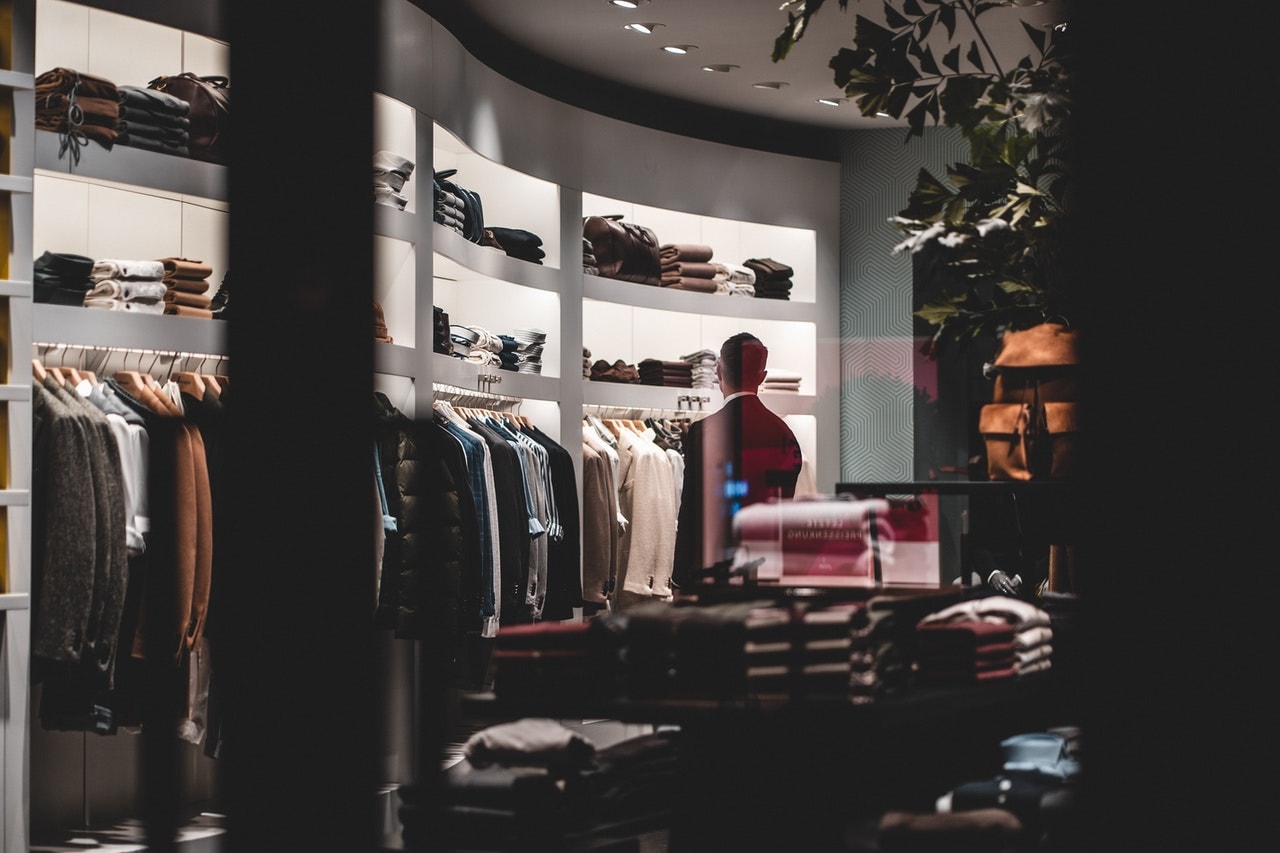 Tailored suits? How much should it cost you? Well, tailored suits are almost the same as the ones you see at the store. The $350 to $600 range should give you a good quality suit. Move up a notch from $700 to $950, and you get yourself a very good quality suit.
When one wants to get good value for the money, custom made suits should be the way to go.
And when one wants to invest in a good business suit, how much should one spend? How can one be too sure there is value for the money?
Here, we talk about getting that eye for a good enough tailored suit. You get yourself a suit that lasts without paying more than you should. Let's talk about suits.
And what better way to start than telling you about custom-tailored suits.
They are individually handmade. You don't see them mass-produced.
They're custom-made and so made just for you.
High-quality fabrics
Garments are individually-shipped. They do not travel with other suits.
Better quality than the ones you get from the store.
Custom-made suits have so many benefits. One would surmise that these suits would be uber expensive. But sometimes, they are not.
The cost depends on three factors.
When a suit is made in Asia, that is no cause for worry. This is because this region has know-how on tailoring suits for export. Note that there is always a difference between those for export and those for Asian markets.
Some suits are tailored from countries like Thailand, Hong Kong, or Singapore. These are usually those that cost cheap.
Suits that are made in countries like NZ, Australia, or Japan should be more expensive. The same is true for those tailored in the UK and Canada.
The reason for the difference in costs – the cost of labor.
How can this affect the costs?
Well, just like any other business, the structure has an impact on operations as well as on costs.
Some tailors buy and stock their materials. Others shop and get theirs overseas.
These, and a lot more that involves the business structure, affect a suit's total cost.
As expected, the better the quality of the fabric, the higher the cost.
Quality plays a major role in a suit's cost. But while a high-quality suit costs you much, it should also last you for a long time.
How can you get custom-tailored suits?
There are different ways to get tailored suits. You can buy local. The second option is to purchase from a fly-in tailor. The third option is to buy from an online tailor. The last is to buy when traveling abroad.
But what are each of these option's advantages and disadvantages?
When buying locally, one gets to see samples of the suits and the fabrics. These usually involve local showrooms. And because one must deal face to face with these tailors, one gets all the support needed.
In most cases, local tailors would be able to do professional measurements. This should guarantee a suit that fits well.
Most important of all, one gets to get a feel of the garments that will be used for the suits.
These tailors fly-in occasionally. They should go to a place, book a hotel room, and provide samples of suits.
These tailors do not have a showroom. And while the quality is always good, they can only be available a few times per year.
The fit may be good as well, but once there is a need for alterations, it is you who should pay. The support is not as good as a local tailor's.
From the word itself, these tailors deal with customers online. They have a website. Before your purchase, you do not get to have a feel of the fabric.
Because most of these get tailored abroad, after-sales support may be lacking. The quality of the fabric may always be good. But always check out the construction. It may not be as sturdy as it's shown online.
This option is always one of the cheapest. But it usually comes with quality issues.
These are those tailors that have shops abroad.
The one advantage is that you get to see and feel the suit before your purchase. But the disadvantage is the lack of after-sales support.
Once you are done with the purchase, you will not see the tailors again. This, at times, leads the tailors to churn out "white lies." These would usually revolve around the fabric and its construction.
When a suit abroad is too cheap, beware. Tailors abroad would always have the gall not to tell you everything that matters. At the end of the day, once the purchase is made, you will not see them again anyway.
Why are suits so expensive?
The difference usually lies in the cloth, tailoring, and construction. Of course, the label matters as well. Fabrics can be cheap to average to expensive. Polyester is cheap, while alpaca is expensive. The fabric the suit is made out of affects its price.
When one refers to suits as expensive, to which garment is it compared with? Certainly, it is when compared to jeans or shirts.
Here, we talk about why suits are more expensive than most garments.
But when talking about suits, we talk about more expensive materials. Shirts are usually. They are made of cotton. Cotton is mass-produced in a lot of countries and is cheap to grow.
On the other hand, suits are made from wool or a mix of wool and another material. Wool, as you may know, is better in quality compared to cotton.
The only advantage of cotton is that it is easily washed. Aside from this, there is nothing cotton can boast of.
Wool may be itchy on the skin. But in general, it is far more superior than cotton. It has anti-wrinkling properties. And when it does, it unwrinkles on its own.
The other difference is how wool is produced. Breeding a herd of sheep is far more costly than growing cotton.
This results in wool being more expensive compared to cotton.
Some suits, however, can also be made from polyester. They can be cheaper than wool. But these types of suits are not 100% polyester. This material substitutes wool for at least a part or two of the suit.
But even when polyester replaces wool in some parts, it is still expensive. Even the cheapest polyester is more expensive than cotton.
Finally, it takes a lot of materials to construct a suit. At least when compared with a shirt, you need more fabric with a suit.
Suits are not sewn. The word to use is "constructed." The suit jacket is made to outline the body shape of the person who wears it. It can hide a person's flaws. One such example is how a suit hides one's belly.
Aside from this, a suit is also able to underline other features. It can also highlight a part. Take a look at how a suit highlights the wearer's waist.
Suffice to say; a suit is not simply a piece of fabric that is sewn together. It brings with it reinforcements to the outer fabrics.
High-quality suits undergo a process called basting. This is when the suit gets constructed together with the outer fabric.
Not so expensive suits are fused with the outer fabric. This is additional work. It takes a lot of skill to do this. At least it does, compared to just sewing a shirt.
Because constructing a suit is a lot more complicated than sewing a shirt, it is more expensive. Not only when compared with a shirt but also in comparison to a lot of other garments.
What is the difference between cheap and expensive suits?
Most of the time, the cheaper the suit, the cheaper the fabric is. Cheaper suits are also not as superior in their quality as compared to more expensive ones. Expensive suits boast their fabric, fit, and construction.
When going through racks in the store, one would always wonder. Why are other suits at $100 while the others go for more than $1,000?
There are a lot of factors that make up for this difference. First of all, there is the matter of the suit's fabric. One can easily identify good quality versus the not so good ones.
When it comes to fabric, one should be able to differentiate the natural from the synthetic.
Another consideration is the fit of the suit. Some brands have mastered it all. These are those that can construct suits that fit the wearer like a glove. It always cuts sharp on the shoulders. It hugs the waist well.
But when it comes to purchasing a suit, the factor that affects the cost more is its construction. Superior construction ensures that the suite lasts for years to come. While some may be cheaper than the others, it has no assurance of this kind.
Here, we talk about the different construction kinds. Immerse yourself into the language. Understand how construction plays a major role in a suit's cost.
This talks about the suit jacket. It usually runs from the shoulder up until the end of the jacket. A canvas is made of horsehair. It is sewn underneath the outer fabric of the jacket.
What makes this construction so expensive is because it requires a certain skill. Sewing the canvas under the outer fabric can be complicated. It goes with a lot of expert stitch work. It also takes a lot of time.
With the full canvas being something only an expert tailor can do, the suit becomes expensive.
Full canvas suits are popular for being sturdy. They can last for years. And when getting yourself a full canvas suit, it is ideal to go with black, blue, or gray.
When you want it a bit cheaper, go with fused suits.
The fusing refers to the lining of the suit. Compared to a full canvas, this is glued to the outer fabric, not sewn in.
These suits are some of the most common that you see in racks. The downside of these suits, however, is that its jacket is more rigid. It does not adjust to the body.
Also, the adhesive should break down over time. While it may be cheaper than the full canvas suits, it does not last as long.
These are suits that somehow provide you with a middle-ground.
Half canvas suits are those that provide you with the benefit of a full canvas. But the difference is that it is not as expensive.
The reason this is called a half-canvas is because of its construction. This type uses a canvas piece that is sewn into the chest part and the lapel of the suit. The bottom part of the suit is fused, hence, the term half canvas.
This type of construction ensures that you have enough support at the shoulder. This is, by far, the essential part of the garment.
The fact that it requires less handiwork makes this construction cheaper. This is when compared to a full canvas.
In this construction, the suit appears to drape naturally over the wearer's chest. It does not appear stiff. The stiff appearance usually happens with a fused suit.
Compared to fused suits, half-canvas suits usually last longer. Of course, it does not last as long as full canvas suits. But this should be better than the fused ones.
If you wish to stock up on suits for different occasions, this should be the construction of choice. You can fill your wardrobe with half-canvas suits of varying colors and patterns.
Investing in half-canvas suits is usually practical. They are not as expensive as the full canvas suits. Its construction is also more superior to the fused ones. This is certainly a great choice for you as well as for your wallet.