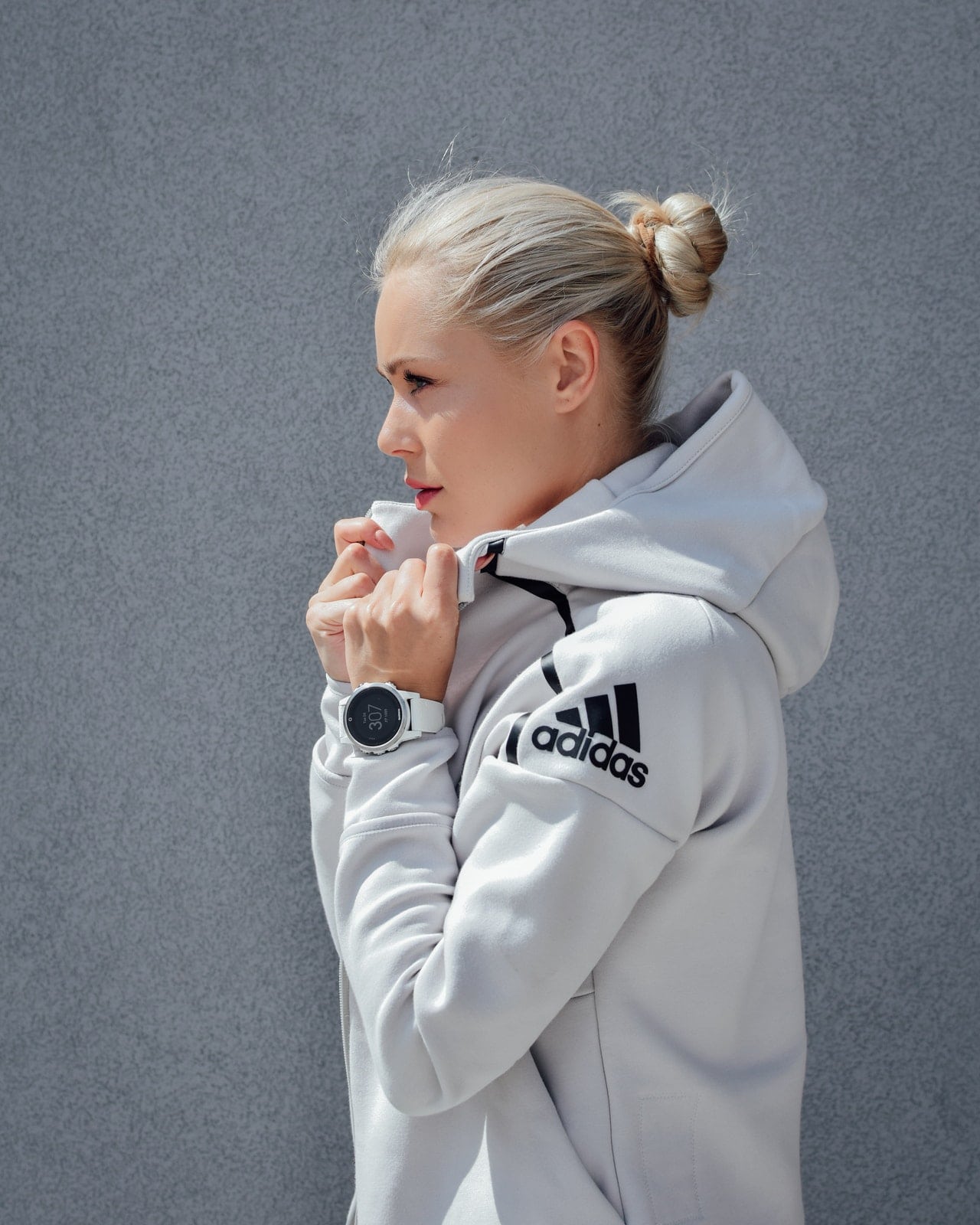 Hoodies and shorts pair well together. A hoodie, when worn with shorts, provides that sharp and easy to achieve getup. One can finish this look with a low-top pair of sneakers. Overall, the look spells comfort. It also exudes a vibe of versatility.
Only a few sweaters in the world can be as comfortable as a hoodie. And only a few can look that casual. And hoodies are those that fit the bill when it comes to comfort and warmth.
But if you are trying to find ways to dress up in a hoodie, you can take a few options. Not only are they comfortable. They're pretty stylish too.
You can actually wear a hoodie with pants or jeans. You can also wear it as sportswear. Or you can wear it with a pair of shorts.
Here are a few ways by which you can wear your hoodie and shorts well.
Casual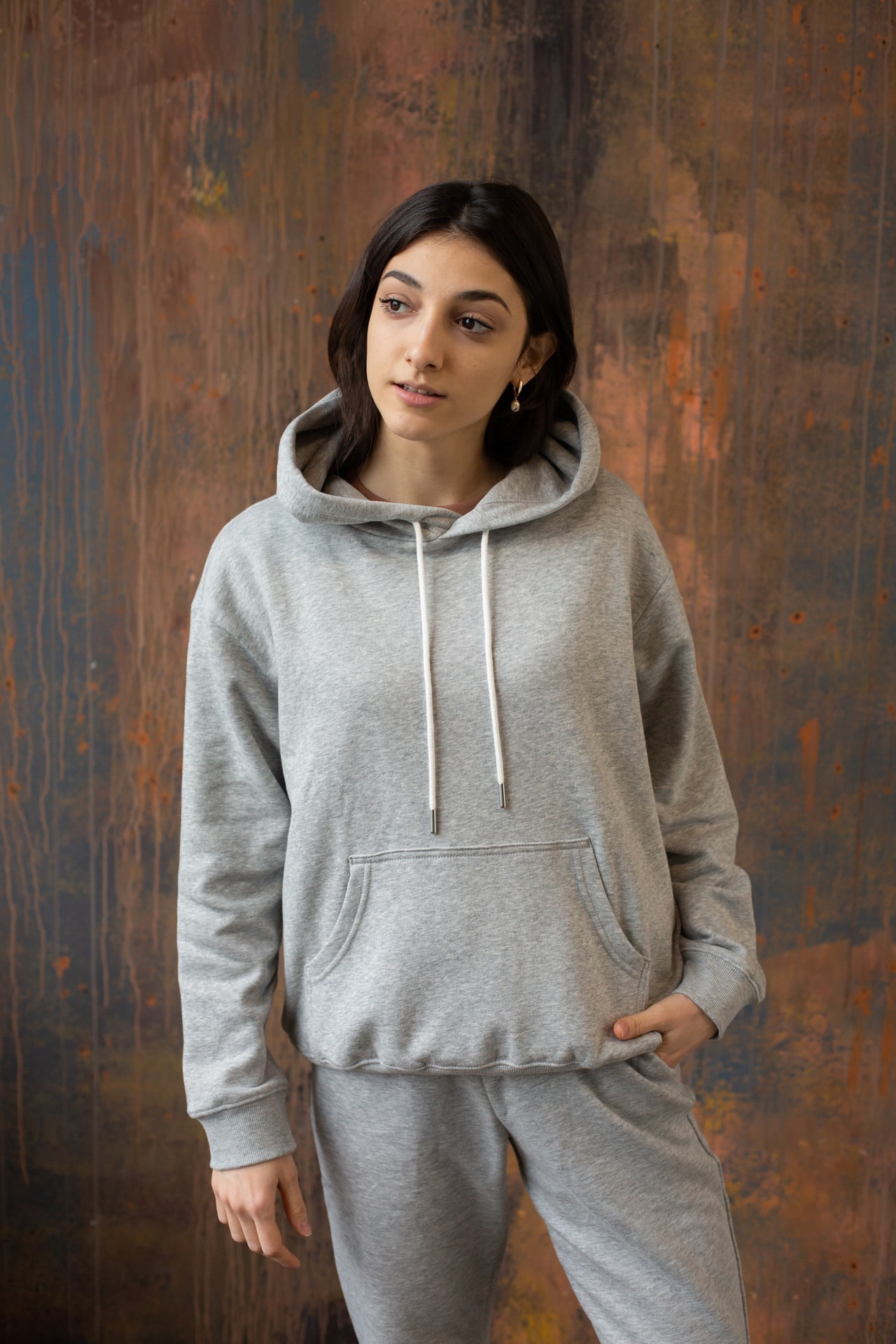 This ensemble is actually good for everyday wear. You can go out with friends. You can also go to some informal occasions like sporting events, going to the movies, or shopping.
For this look, your goal is to make your hoodie the center of the ensemble.
It should be the most noticeable in general. As such, you can choose a hoodie that you are comfortable in.
The hoodie should be the center of attention. As such, hoodies with logos are great options.
Well, a plain hoodie looks great as well. In fact, it exudes a classy vibe. But hoodies with logos are perfect.
Athletic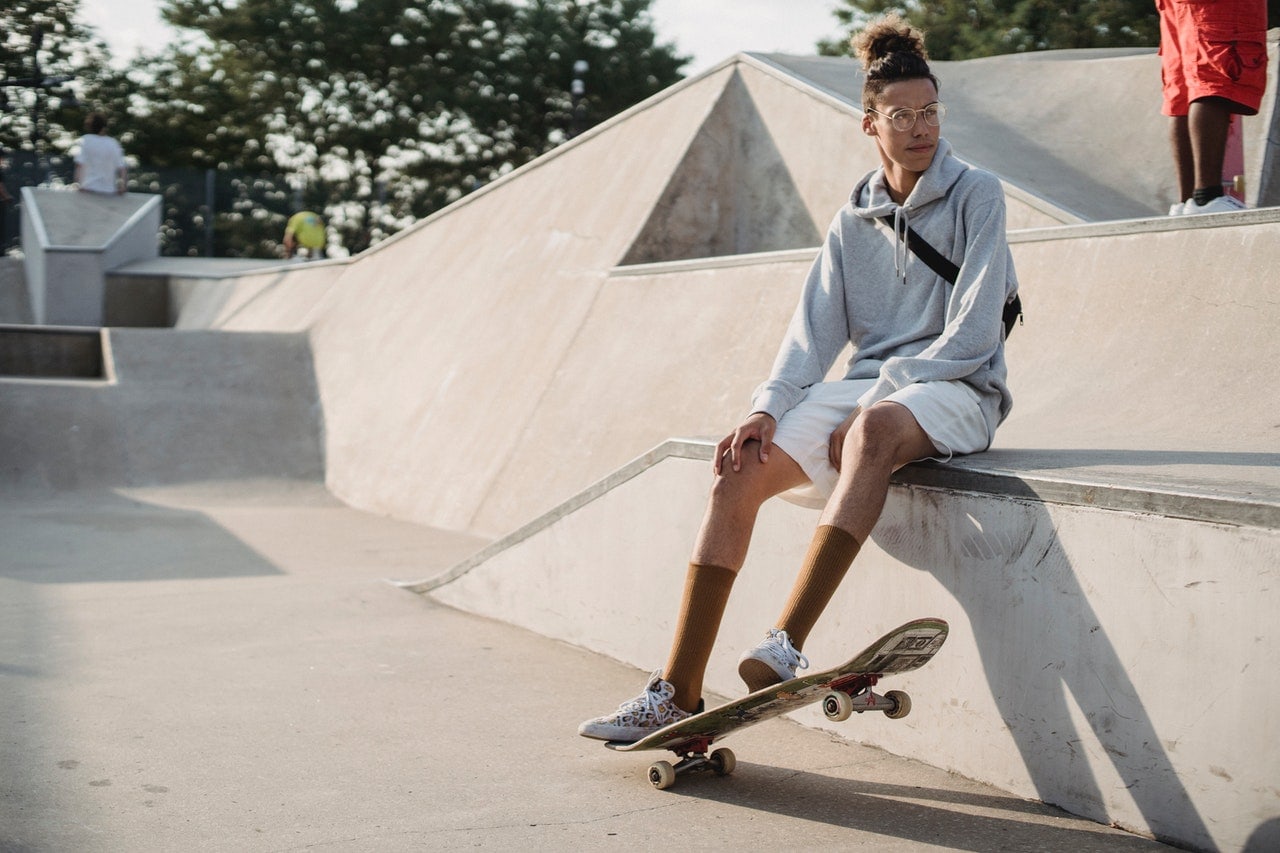 Here's another way to wear that hoodie – wear it with athletic shorts.
This should work well with somebody who has an active lifestyle.
And in case you're asking, yes, you can wear this with yoga pants and leggings as well. Joggers are also great options. But make sure that these are non-patterned pants to provide that contrast to the hoodie.
And oh, no sweatpants and hoodie ensembles, please. They're baggy.
But since we're talking about a hoodie and a pair of shorts, you can finish this off with rubber shoes.
Casual and Athletic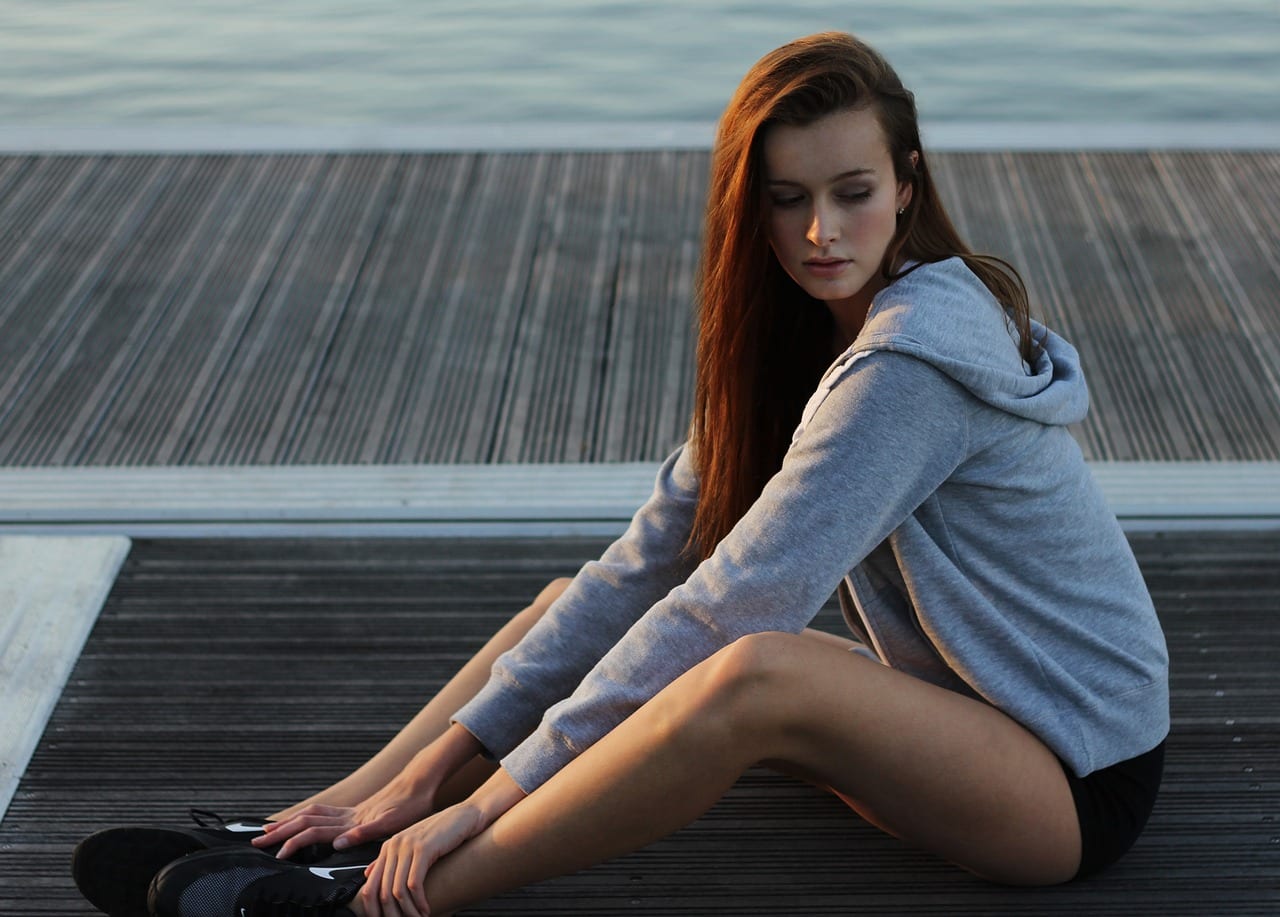 Another option you can take is to wear a hoodie with your sports shorts.
And to complete the look, you can wear sneakers as an option. The market is also full of all kinds of sneakers. This includes athletic sneakers, which we think are good enough options as well.
If we were to choose, go with hoodies of neutral colors.
Hoodie + Coat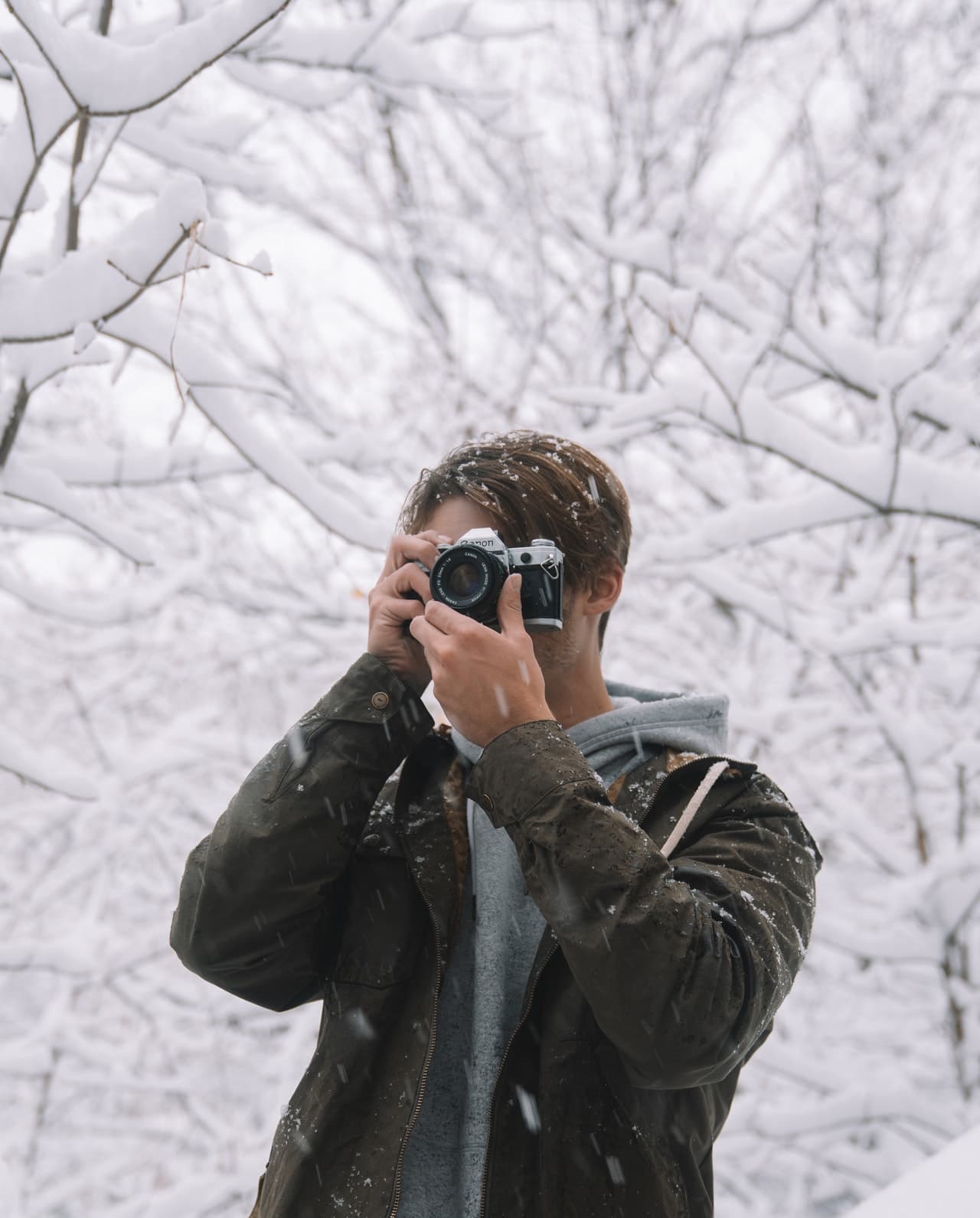 This should be an ensemble that looks casual while making sure you remain warm.
Put on a casual coat on top of your hoodie. This should help bring out a look that is perfect for everyday use. This is while remaining warm.
There are a lot of coats to choose from. But we suggest you stick with those that are not as puffy.
We suggest you get a leather (or denim) jacket. This should be your easy streetwear look.
A pea coat is a great option for rainy and wet weather. A vest looks great during spring.
Hoodies and Options
Now, there are a few more options by which you can wear your hoodie.
Aside from shorts, you can also pair them with your favorite jeans.
Here are a few reminders.
Hoodies and Pants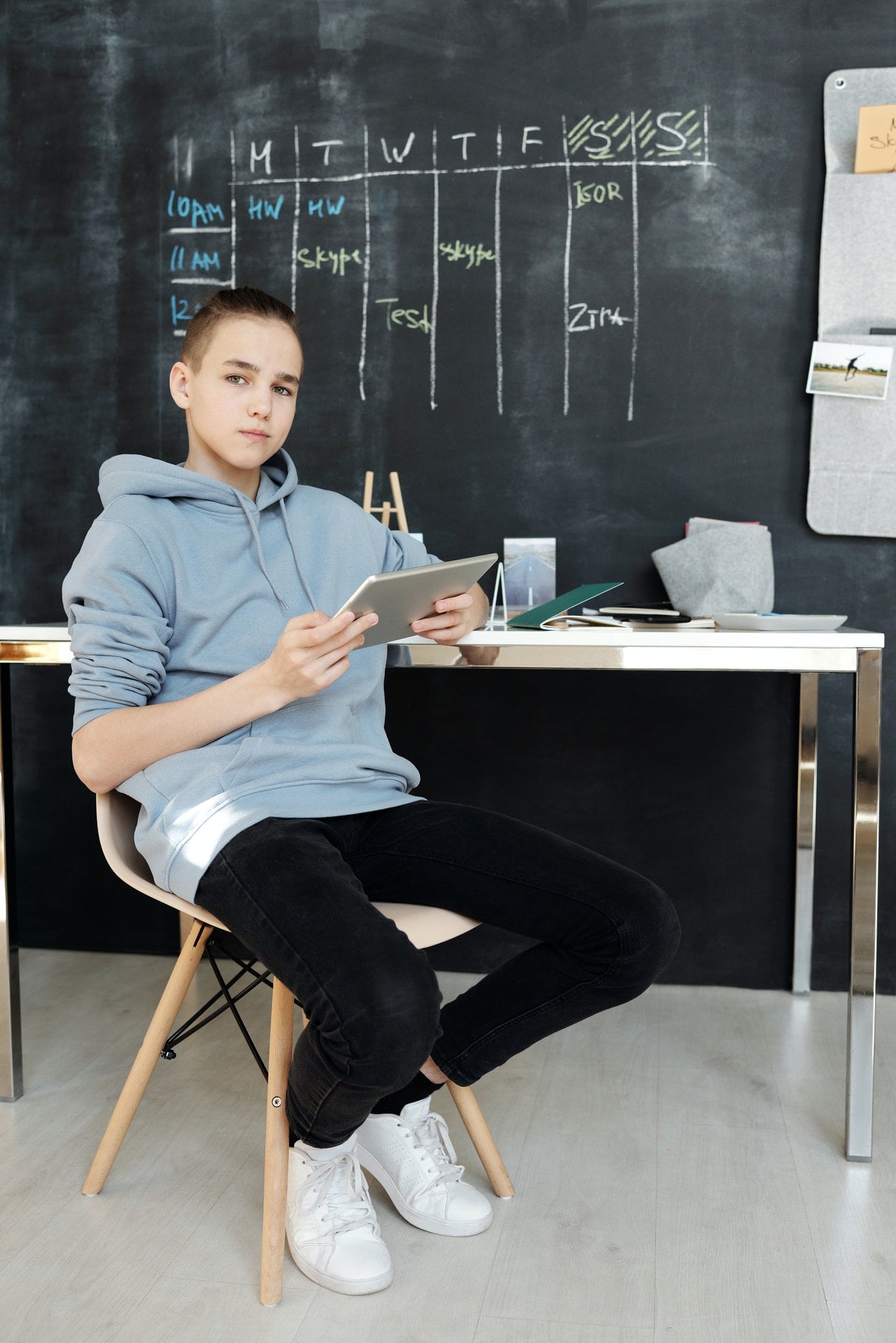 Hoodies and pants also work great together. You only need to make sure that the pants are really well-fitted.
This should make the look more formal while wearing a hoodie.
An ensemble like this also makes you look like you planned all along for this look.
You can wear a pair of wide-leg pants. These are great to pair with a hoodie. Also, make sure that the bottom of your pants just about brushes the top of your foot.
And finally, never tuck a hoodie in. This should make your waistband look bulky.
Hoodies and Shoes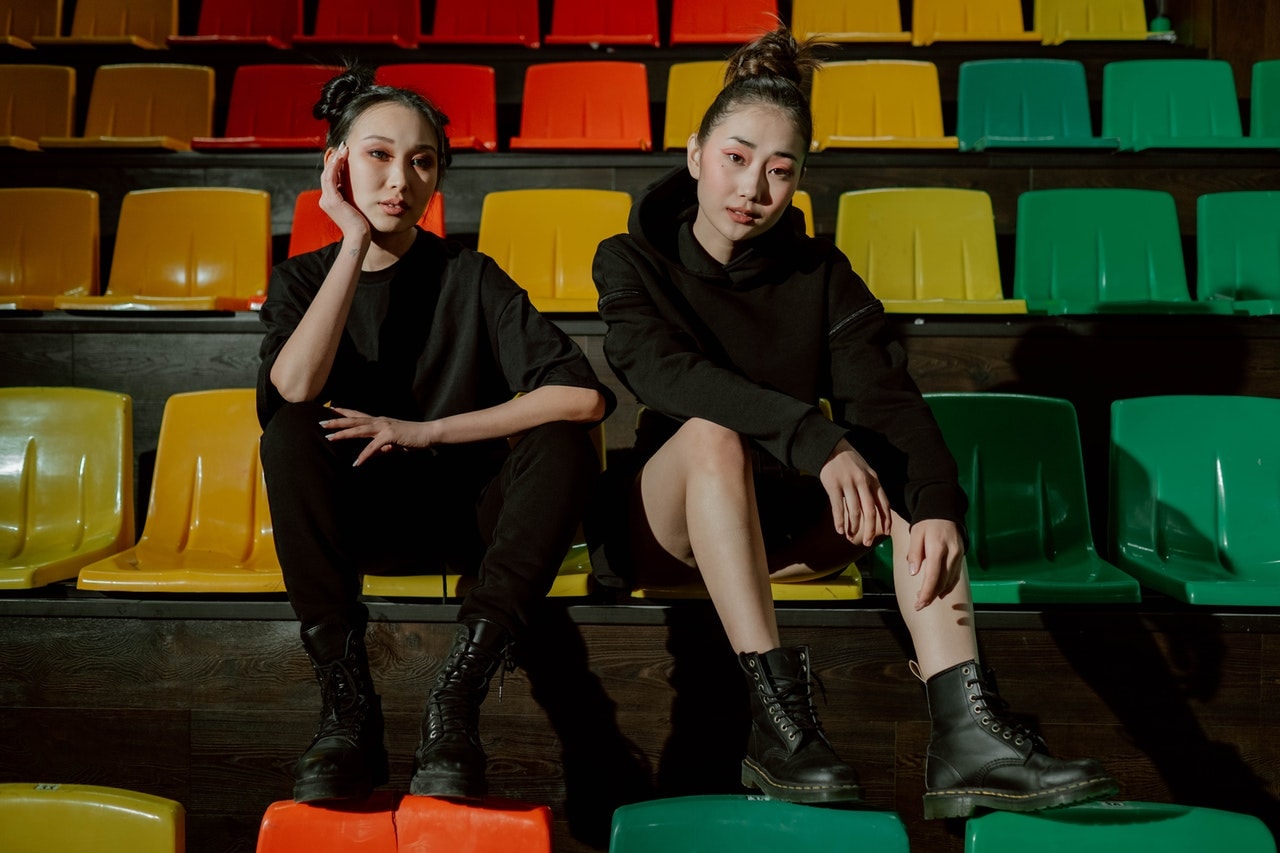 There are hoodies, and there are shoes.
Hoodies are very comfortable pieces of garments. One can always wear it with a pair of sneakers. But aside from these, you can actually wear this with a pair of heels. Although, when wearing heels, we need to remind you to go neutral when it comes to colors.
Neutral colors can be black, brown, or gray. Navy also looks great.
Accessorizing your Hoodie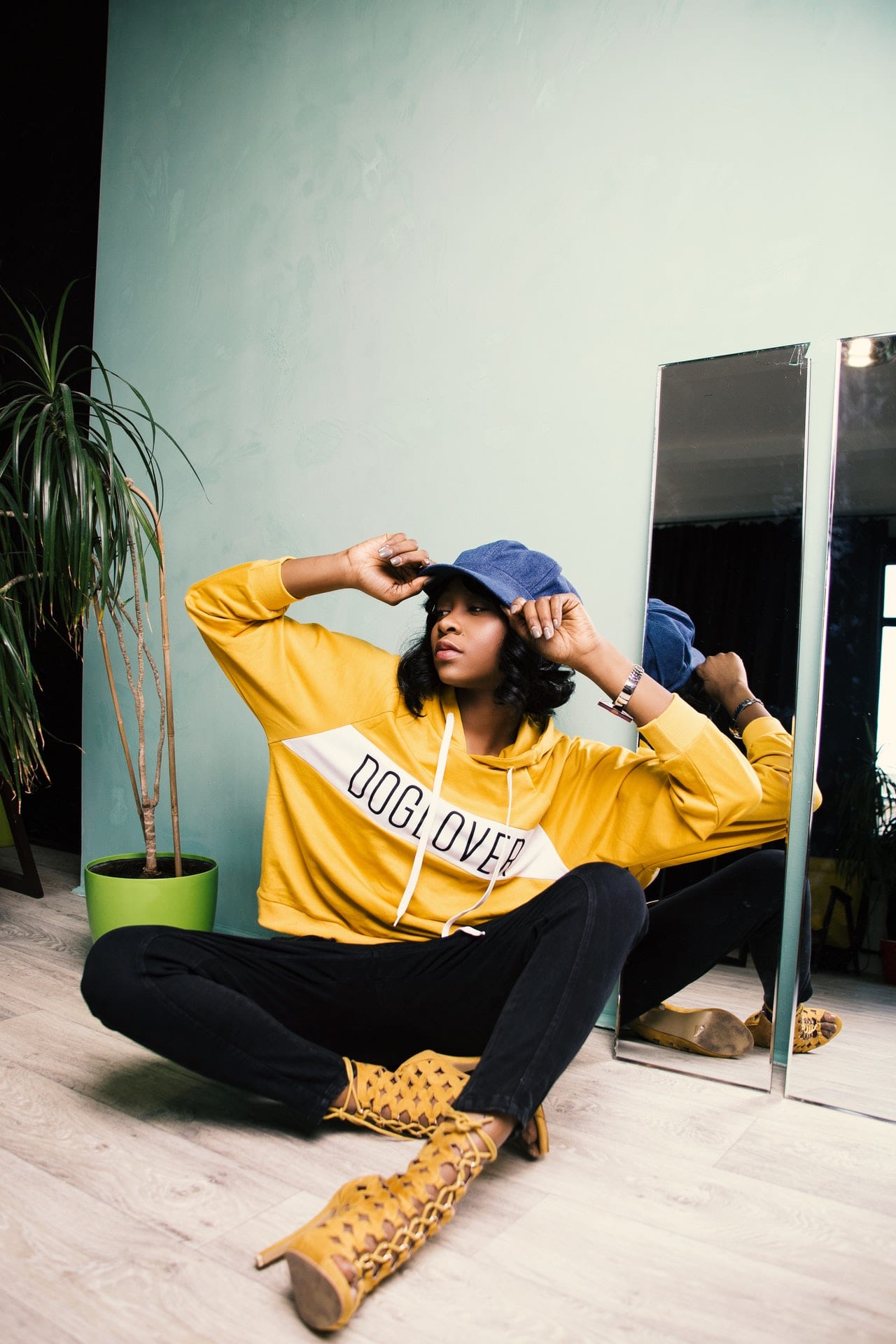 Now, just when you think a hoodie is just all there is to it, you are wrong.
You can actually accessorize your hoodie, whether you believe it or not.
These accessories are great when adding a few more details and color to the whole look.
One such example of accessories is a scarf. It can be bright and solid-colored. Or it can also be patterned.
A watch or a bracelet would also look nice with a hoodie.
Another type of accessories that look great with hoodies is sunglasses. This should give out a casual look. And this looks great when you are layering the hoodie with an additional jacket.
And in matters of jewelry, you can wear a necklace. A pair of gold (or even silver) earrings can help bring glam to your whole outfit.
Finally, another option you can take is wearing a hat. This is instead of the hood.
The hood that comes with the hoodie will keep you warm. But a hat is an added accessory and will bring something eye-catching to the whole outfit.
Your options can be a colorful knit hat and Earmuffs. These are both suited for winter.
When the weather is warmer, you can wear a straw hat.
Baseball caps will give out a more casual vibe.
How can you look good in a hoodie?
Hoodies exude the casual and sporty vibe. And so, when wearing a hoodie, it would be great to keep it sporty. A hoodie paired with a beanie and black leggings really rock. You can finish it with a pair of colorful sneakers, too! Ladies tend to pair it with a miniskirt, so it looks feminine. But overall, even cool sneakers and leggings look great with hoodies.
Some people ask about how to wear hoodies.
Well, we got a few ideas for you here.
Read on.
Plus-sized ladies can still look trendy. Go with a cropped hoodie and high-waisted bottom. Finish it with silvery pointed-toe pumps, and you're ready.
You can also wear it with a long coat worn over the hoodie. Pair it with a cool t-shirt and skinny jeans.
Hoodies are amazing in that they are versatile. In fact, one can even wear a white lace skirt with a hoodie. And it looks sexy.
You can add a bit of fur into your ensemble. And it still looks great.
There are a lot of ways by which you can wear it.
Even if one wears shorts with a hoodie, it will still look great.
This is why the hoodie is one of the most versatile clothing garments there is.
How do you wear a hoodie without looking fat?
There are ways not to exaggerate your size in a hoodie. You can choose matte instead of shiny materials. You can also wear a hat to elongate. You can also check where the hoodie ends relative to your waist. Or even show a little bit of skin. No matter what, there will always be ways for you to not look that big in a hoodie.
A lot of us would look online and see everyone looking great in hoodies.
And we are all jealous.
But there are ways we can look chic too!
Even when blessed with many curves, we can follow steps to emphasize the beauty and hide the flaws.
Here are a few tips to follow.
The Fabric
This is the time you need to pay attention to the materials.
When with hoodies, choose a fabric in matte.
Hoodies will already add a bit of volume to your overall look. When you choose something shiny, it exaggerates the volume, making you look bigger.
Other fabrics like polyester can make you look fat. Avoid them as much as you can.
A Bit of Skin
Once in a while, it is important to show a bit of skin.
After all, our goal is to look casual while remaining chic.
What you can do is to show a bit of skin. This is something you can do when wearing either a hoodie or an oversized shirt.
You can show a bit of your neckline.
These can balance the bulkiness of your frame.
Also, if you are wearing something oversized as a top, you can ditch the wide-leg pants. They tend to hide the curves.
You can wear something tight. Leggings or tight jeans would do. They show a silhouette down there when there is none up there.
And it provides that contrast.
Where the Hoodie Ends
It is always important to identify where the hoodie ends.
Wearing hoodies that are way longer and ends just a few inches above the knee is a big NO. If that is the case, the hoodie you are wearing is too large for your size.
The perfect size of your hoodie should only end in the right places.
How long should it be?
The hoodie should end around the top of the fly of your pants. It should not go below that part.
The problem with a long hoodie is that it makes your legs appear shorter. And this is something we don't want to happen. Because when you appear shorter, it enhances your size. As such, it makes you look wider than you actually are.
So, when sporting a hoodie, make sure to let it end where it's supposed to end.
Wear a Hat!
This is something that is so ideal for those with a petite frame.
A hat is a great hack.
When wearing a hoodie, it is not a mortal sin to also wear a hat. As discussed above, there are ways by which one can wear a hat with a hoodie and still look chic.
Hats give the impression of a more elongated frame. This makes one a bit taller than they actually are.
And when you appear taller, you appear slimmer. It improves your body proportions.
Make sure that your headgear should be of the same color as your top.
One more trick is that if you are not a fan of caps, you can go with a scarf.
This should draw the attention of everyone to the scarf and to the upper torso. This should veer away the attention from the belly and heavy parts you want to hide.
The thing, however, is that scarves only suit well during winter.
But still, this is another option.
Monochromes
Last but not least, let us not forget that monochrome really helps.
What we mean is that one should always wear similar shades. If the clothes are not of the same color, they should at least be of similar shades.
Monochromes help you appear taller. It tends to make your body appear more elongated.
But some are not fans of monochromes. Some are not comfortable with wearing one shade of one color for everything.
Should this be the case, you can limit your ensemble to about two or three colors. Minimize the prints as well.
The lesser the prints there are, the better.
This makes your overall outfit less complicated. And with lesser complications, it makes you appear slimmer.
And speaking of prints, you already know by now how stripes help.
If you have not known about it yet, note that vertical lines keep you slimmer. Horizontal lines tend to make you look wider. And the thinner the vertical lines are, the better.
But then again, you only worry about the prints when you are not comfortable with monochromes.
If you are comfortable, go with it.
You will find that it helps a lot in making you look slimmer than you actually are.