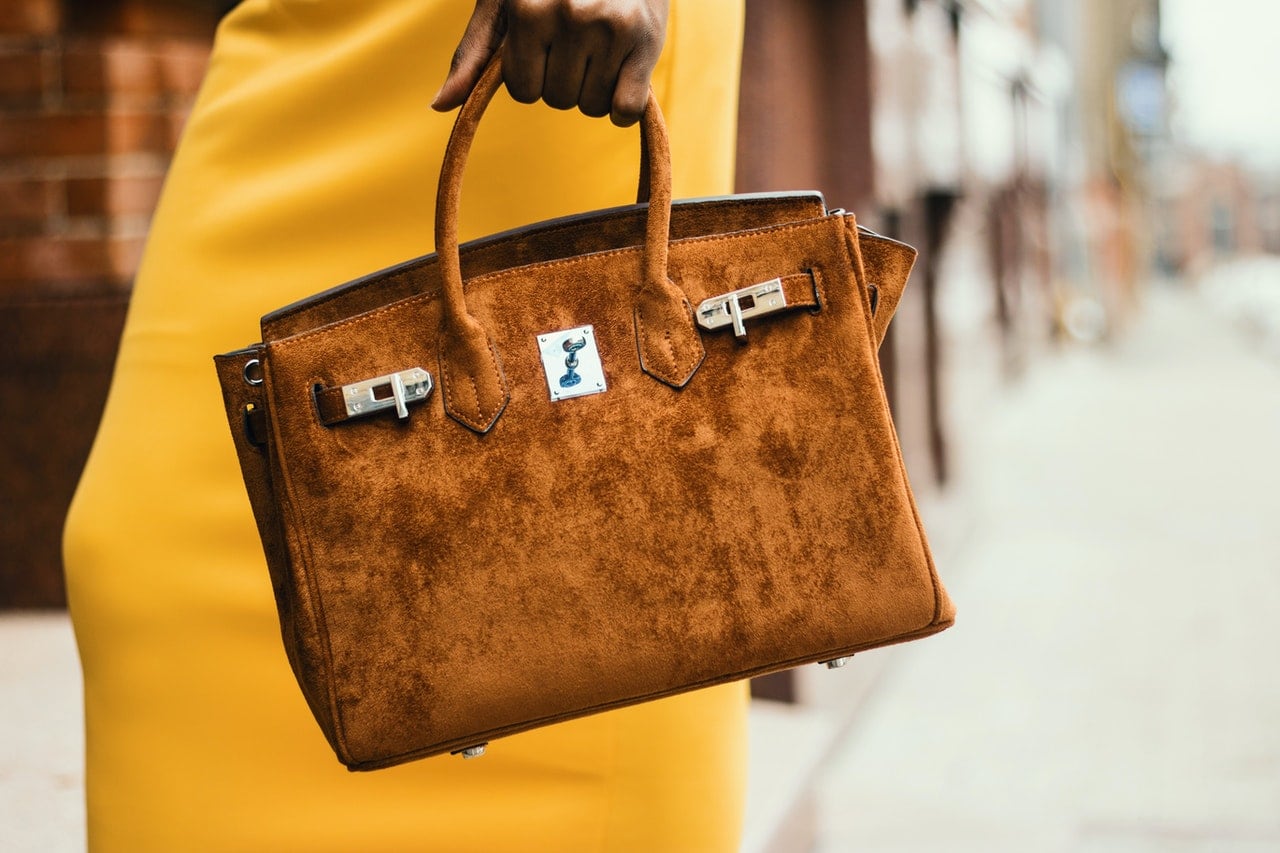 Once in a while, we see leather turning white. What causes it? Bacteria and fungi are the most common culprits of leather turning white. This happens when you are not able to store the leather properly. This also happens when the leather is actually stored for a long time. Damp storage areas can cause the growth of these bacteria and fungi. Other reasons can be salt stain, salty or fatty bloom, or metal corrosion.
More often than not, we always find forgotten leather turning white. It is important for us to know and understand why such things happen.
What could have caused such a change?
What are the factors that resulted in such a transformation? And what do we do to prevent it?
Here, we discuss more why leather turns white and how to fix and avoid them.
We start with the reasons why leather turns white.
Bacteria/Fungus
This is the most common culprit of leather turning white.
And this happens with improper storage of such leather. When we say improper, we mean the location and the time you stored it.
Storing leather in a damp place can cause these bacteria and fungus to grow. The same happens when you put away leather items, even when it is still damp or wet.
There are also other reasons for leather to turn white. One is the weather.
When humidity levels go too high, we see the growth of molds or mildew.
In addition, animal-based leather preservatives contain ingredients like certain oils. Mink oil is one of them. These can cause bacteria or fungus to attack the leather. This, in turn, will turn the leather white.
When caused by mildew, this is not exactly white. But it will look white.
There are also instances when instead of white, it turns green.
Most of the time, the smell is a giveaway. You would know it's bacteria or fungus because of the smell.
The smell of mold or mildew is always strong. It can be described as something musty or earthy—sort of like rotten wood.
Corrosion
Metal corrosion also causes that sort of white (or off-white) color that grows on your leather surface. Most of the time, it can be greenish.
This is usually brought about by metal parts that go with the leather garment. Examples are zippers and eyelets. Rivets are also common metal parts of leather that corrodes.
Most of these parts are copper-alloy. Brass can also belong to this group. This happens when they come into contact with the leather. The contact causes organo-metallic Corrosion.
Fatty Bloom
This is common as fat bloom. Sometimes, people refer to this as fatty spue or fatty spew. And this is one of the most common reasons why leather turns white.
When we talk of fatty bloom, this can be because of fats and oils. Waxes may also belong to this group. These are what they use during the tanning process.
To simplify fatty bloom, it is like this. When oils and waxes move through the fibers of the leather, they sometimes crystalize. And when they do, the whites occur on the surface.
This happens when exposed to air or when there is a sudden change in temperature or humidity. Even a sudden change in light can cause this as well.
At times, this white growing on the surface can sometimes be mistaken as mold.
This is understandable. Because they certainly look similar.
But to differentiate, you should do a microscopic check.
Salt Stain
This is also one of the most common causes of leather turning white. This happens especially with leather that gets most contact with the skin.
Because of its contact with skin, it also accumulates sweat and perspiration. Over time, this can buildup. The salt can transfer from the skin to the leather. Then, it crystallizes.
Natural Fatty Bloom
This is another possibility. Although we must say, this is not as common as the others.
This only happens when the natural fats from the hide or skin of the animal migrate. When it migrates to the surface of the leather, a white bloom occurs.
This is similar to the fatty bloom earlier. The only difference is that this is from the fats of animal hide.
How do you fix a leather that turned white because of mold?
Removing the white mold on your leather surface is easy. It only takes a few tools at home. One is a brush to brush off the mildew. You would also need a microfiber cloth and water to wipe the leather off after brushing. It would be best to have alcohol and a gentle detergent to wipe the leather with after. Finally, you need a room with enough ventilation to allow the leather to air dry.
Here are a few steps on how to remove mold and mildew that's been bugging your leather surface.
First of all, you need to gather a few things. One of them is a soft hairbrush. You will also need rubbing alcohol, dish soap, and a vacuum if you have one. Finally, a leather conditioner would also work best.
When you want to get rid of the white mold from leather, the first thing to do is to brush these off. Brush these mold or mildew residue.
Another option that you can do is to use a vacuum cleaner. This should help you remove loose debris that is actually left on the surface of the leather.
Also, you can shake the leather over a trash can. If shaking is too much, you can also pat the leather gently. This should remove the mold and mildew. If not removed, this can at least loosen them off.
Next, dampen a cloth with water. Then, add about 2 to 3 drops of gentle dish soap. You can also use a leather cleaner.
Rub the surface of the leather with the cloth. Do this in circular motions.
Once cleaned, use another clean cloth to wipe the suds away. When you don't have extra cloth, you can actually wear the same cloth. Just rinse it and wring it out, then wipe the suds away.
Next, mix a solution. This should be equal parts water, rubbing alcohol, and a gentle detergent.
Rub this on the leather, then wipe the excess with a clean cloth.
Allow the leather to dry and apply the leather conditioner. Make sure to apply just enough of the leather conditioner.
Finally, let the leather air dry.
Removing Stains Caused by Corrosion
Actually, there is one great solution to this concern.
But first, you have to know what type of metal hardware your leather comes with. If possible, you can have that changed. Change that with a non-reactive metal. These should be those that will not react with leather.
Regularly, you can use a soft bristle brush to brush around the metal part of the leather.
Make sure also to clean your leather always.
Removing Fatty Bloom from Leather
The good thing about fatty blooms is that it does not harm your leather. Well, it may not look good on the surface of your leather, though.
So, when you want to remove it, here's how.
You can actually wipe it off. But this tends to reappear after a few days.
What you can do is to get some products that can help you. There are items in the market that can lock the fatty acids in the leather. This should also keep the spew from reappearing.
Take note that the first step is to dust off the white overlay with a hairbrush. You can also use a lint-free towel.
Once done, you can apply the spew remover. Use a microfiber cloth. Make sure also to follow the product directions.
Once applied, the oil, fat, and wax should never come back to bother you again.
Removing Salt Stains from Leather
Salt stains are from sweat that gets into the leather. When it comes to salt stains, you may want to consider removing salt or sweat the soonest.
This is a great preventive measure. This should be able to save you time and effort in the future.
But if the leather already has salt stains in it, try using a mild solution. Try a combination of vinegar and water.
What you can do is mix a mild solution of vinegar and warm water. Mix about two tablespoons of vinegar to a cup of water. This should be the exact ratio.
If you can, put the mixture into a spray bottle. This should make it easier for you during the application.
Then, spray on your hairbrush. Scrub the affected area gently. And once you are done with scrubbing, wipe it off with a damp cloth. This should be able to remove the vinegar solution you just sprayed into the leather.
Let the leather air dry. Avoid drying the leather through extreme heat. This is not good for the leather as it causes wrinkling.
Finally, apply a leather protector. This should protect the leather from future damage.
Removing Fatty Bloom from Leather
Once you master the remedy for fatty bloom, it is easier for you to remove stains here.
What you need is a spew remover. Just apply the spew remover as per the instructions.
You're done!
How do you prevent the leather from turning white?
Now that you know how to remove the white stains on the leather surface, how do you avoid them? At the end of the day, preventive measures are important. It rids you of the hassle and effort of removing these white stains. Prevention can be anywhere from spraying low-pressure sprays to waxing to regular cleaning. You can also prevent your leather from turning white by storing it properly.
One of the things you should understand is that mildew grows on wet surfaces. Given the right conditions, mold and mildew can grow and foster.
What it needs is a coating of organic material. One common example is dirt. As long as mold and mildew can feed on it, it can grow.
Leather has these mold-friendly nutrients. If you want to prevent your leather from turning white, you need to take proactive measures.
Spray
The first option you can take is to use a low-pressure spray. Some sprays are actually designed for anything made of leather.
Retailers have made these products available. It is also common to find these sprays at luggage and shoe stores.
All you have to do is to follow product directions. It is also stated in the labels how often you should use these sprays.
These sprays can protect the leather from a lot of moisture. Because without it, there is no mold and mildew.
Before spraying the whole garment, try it on a small area of the garment. This should ensure that it does not alter the color of the leather.
Wax
Your second option is to wax your leather items.
There are leather waxes that contain chemicals that fight molds and mildew.
But you see, even floor wax can do the job. It can work against moisture, according to certain studies. However, data on this claim is not that sufficient as of yet. We recommend that you go with wax specific for leather.
And just like the spray, apply the wax to a small area first. This is to ensure it does not change the color of the leather.
Clean
The third option is pretty obvious.
To avoid your leather from turning white, one should clean it regularly.
Where there is dirt, there is mildew.
As such, it is important to keep your leather garments clean all the time.
You can wipe your leather garments with a mild solution of water and vinegar. Doing so would be able to stop the spores from forming.
This is because vinegar, in the first place, has anti-fungal capabilities.
Store
As always, make sure to store your leather in its perfect storage space.
One should never leave leather outdoors. You can also never leave the leather in areas where there is too much moisture.
This is especially challenging for humid areas. In such cases, make sure to keep leather articles in airtight bags.
And if in case it becomes damp or humid, you can dry it using a fan or a dehumidifier.
Finally, when you see molds and mildew, remove them as soon as you can.
Wiping it with a soft cloth will do the trick. Wipe it with equal parts rubbing alcohol and water. Then make sure to dry the garment thoroughly.
The last step is for you to apply a new layer or aerosol spray. The wax dressing is also applicable.
Remember that mildew exists on leather in wet and dark areas.
It is sensible to make sure your leather garment does not see these types of places.