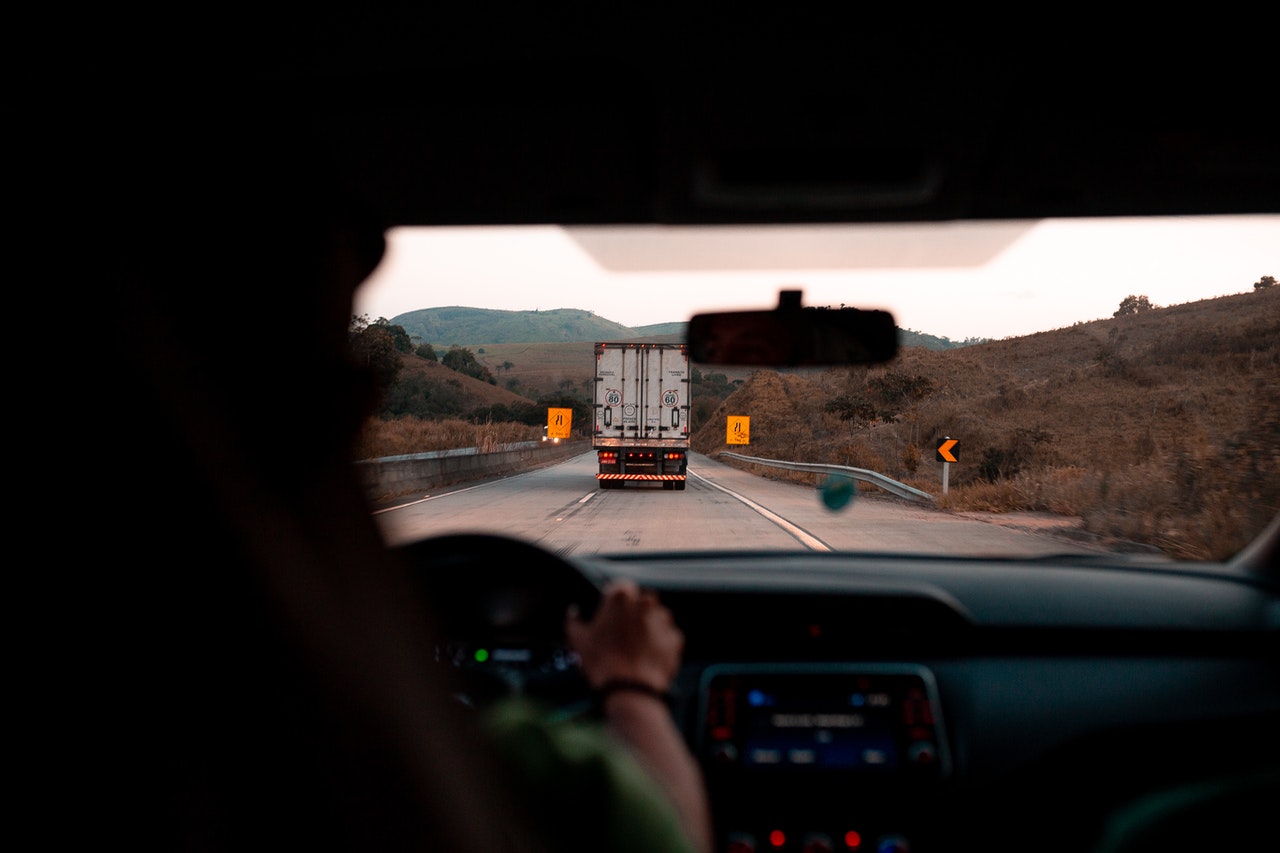 Trucker hats have strings for their design and convenience. One would think this is the only thing that differentiates a trucker hat from baseball caps. But aside from its design, the strings in trucker hats may bring the wearer some convenience. It is that part that can serve as something to hang it with when they drive. When the driver pulls into a convenience store, they can easily grab the cap from where it hangs.
A trucker hat is just a type of baseball cap. At times, one would hear them referred to as a feed cap. This is actually attributed to its origins in the 1960s.
Trucker hats, by then, were a promotional giveaway of the US feed. The same were giveaways of farming supply companies to their target markets. These were farmers, truck drivers, and even rural workers.
During this time, truckers use a type of peaked cap. At the time, people referred to this as a mechanic's cap. This usually shows a logo of a company for some sort of a marketing gig at the time.
By the 1970s, the cap had long since gone. What was actually popular at the time were these five-piece mesh trucker hats. These were those that they give away at truck stops. At the time, even popular brands like Budweiser, Shell, or even Mountain Dew gave these away.
These caps would bear the logo of these companies.
It was a marketing strategy.
Its design is quite similar to a baseball cap. It comes with a curved bill at the front. The cap is also constructed from six cores, all of which are almost triangular in shape. It also comes with a button at the top.
Most baseball caps are of cotton fabric. This is quite typical of baseball caps.
But when it comes to trucker hats, the front part above the bill is of foam. The rest of the hat is actually made of plastic mesh. This design encourages breathability.
Another difference is that the foam at the front can stand straight and stiff. This differentiates trucker hats from baseball caps. It makes trucker hats taller.
A plastic snap at the back also sets trucker hats apart from baseball caps. At times, it can also be a hook and loop closure.
This design ensures that it fits most sizes. This makes the cap cooler. It makes for comfortable headgear, especially under the scorching heat of the sun.
It started as a promotional giveaway. It was once a marketing strategy of a few companies. And before, the target focused on clients in the rural areas. This would include local feed stores or tractor drivers.
These days, trucker hats are almost everywhere. It has pictures, logos, and even sayings. At times, it bears flags and other designs as well.
It has gone a long way. From promotional giveaways, trucker hats are now a common accessory, giveaway or not.
Trucker Hats Today
Since the early 2000s, trucker hats have become a trend. It was popular among the hip-hop American youth. It was also something the pop-punks and skater boys donned.
In previous decades, trucker hats were headgears of the blue collared. These were typically those that were part of the older generation.
In recent years, however, trucker hats were actually seen in celebrities. This makes it a tad more attractive to the younger generation.
The popularity of trucker hats in the younger generation grew. Over the years, the trucker hats have also transitioned.
It has gone a long way from being giveaways in the past to the fashion podium it occupies these days.
How are trucker hats supposed to be positioned?
When wearing trucker hats, the positioning of the hat is essential for a good fit. There are many considerations. One of them is on how you choose the hat. This includes the measurement of the head versus the hat. Plus, how do you position it? Is it forward or backward? All these considerations make up for how to ensure trucker hats are properly fitted and worn.
These hats are actually unique accessories. They became famous in the 1970s and have lived their popularity until the present.
These hats are unique in the sense that they come with a mesh paneling. They also come with a high dome area and a flat bill. The back is easily adjustable.
Since its growing popularity in the 1970s, this type of hat was actually in and out of the fashion world.
And if you really want to wear a trucker hat but don't know-how, there are different ways. But the first thing you have to know is to choose a color that looks good on you. Aside from the color, you should also consider the shape of the hat that works well.
And most important of all, go with the hat that is at par with your own personal style. Once you have decided on that, finish putting together your ensemble.
Here are a few things to remember when choosing the perfect hat.
Choosing a Hat
There are different things to consider before choosing a hat. There is the measurement to consider, the color, and a lot more.
Here are a few of them.
Measure

The first thing to do is to consider the circumference of your head. This is one of the most important measurements to consider.

We know trucker hats are actually the types where one size fits all. This is with the help of snapbacks.

Snapbacks are hat closures that are made of plastic. These are those that you adjust by snapping the buttons in the back.

Trucker hats have snapbacks. Despite this, they can only allow about 1.5 inches of adjustability. This is the reason why you need to have the correct measurement of your head.

When doing so, use a tape measure. Let it go around, and make sure to measure the widest part of your head.

If in case your head does not measure anywhere from 22 inches to 23.5 inches, you have another option. You can go with a custom-made trucker hat. You would be able to dictate the size, whether it should be bigger or smaller. This would have to depend on your measurements.

Colors and Designs

Trucker hats these days come in many designs. If you can, you can go with bright colors.

Doing so would push you out of your comfort zone when it comes to style. But when you can wear this well, this should be able to let you stand out.

Trucker hats that come in bold and bright colors may not be for everyone. Imagine red and purple colors in one hat. But if you can do this right, it fits well with a lot of clothing styles as well.

This goes well with colorful clothing. Such a hat would also go well with a lot of accessories.

The Dome

Finally, you also need to consider the dome of the hat.

When choosing a trucker hat, try to choose the one with a lesser prominent dome.

Trucker hats always have big and flat bills. They come with mesh materials and a tall dome area. But when you want to blend with the crowd, there is one thing you can do. And that is to make sure that you tone down in one of these aspects.

When choosing a trucker hat, you can always try different choices.

And when deciding, always go with the one that does not sit high and mighty above your head.
Trucker Hat Design Options
Some trucker hats can be plain. Others may be boring. At the same time, some come with designs.
No matter what the design is, there are times when all you want is to level up the look of your trucker hat. It can be because you want it to fit with your ensemble. It can also be because you just find the hat to be boring.
Here are a few ways by which you can upgrade your trucker hat.
Bling

Trucker hats come in many designs. But that does not mean you settle with whatever design you have.

Bling it out and go with a gangster look. You can add some diamonds to your necklace. Or you can add it to your flat bill.

If you can, you may even get a trucker hat that comes with a sparkle.

Some are actually creative enough. If this is the case, you can get a plain trucker hat. And once you have it, you can decorate it yourself with some sparkles.

Camouflage

Another way by which you can level up your trucker hat is to camouflage it.

This is something that you can do, especially if you are an outdoorsy type of person.

You can wear a camo hat. This should be able to let you blend into the outdoors while you hunt. This should also be ideal for when you go bird watching.

When you are into the country style, a camo hat is something that suits your lifestyle.

Camouflage hats come in many colors. Some can be brown, and others can be dark green or tan. Other camo hats come in black or some dark color.

Customized Trucker Hats

Now, if you feel like it, you can design a hat yourself and order it customized.

This should go for individuals with creative juices abound. Other times, this is the way to go for those that intend the hat for marketing purposes.

You can design a hat. You can then order it online.

One advantage of doing this is its price. This can be inexpensive. And whether it is for marketing or something else, it is a creative way of getting your message out there.
How to Position the Hat?
Positioning the hat can be in many ways. And the way you wear it can affect the look you exude.
Here are a few ways by which you can wear your trucker hat.
Classic

You can wear it the natural way. This is when you wear it facing forward.

Such a manner of wearing the trucker hat gives you a smart and casual look.

Aside from that, this is also a comfortable way of wearing it. It brings about an intelligent and laid-back vibe. This is especially true if you pair the hat with the right clothes.

And speaking of the right clothes, what are these?

Well, one option is to wear it with black fitted pants. Pair it with a white V-neck. If the weather is a bit cold, you can even don a denim jacket.

And remember, wear the trucker hat facing forward.

Backwards

If you want to exude a cooler vibe, this is the way to go.

Wear it backward, pointing down.

The risk with this positioning is that some wear it straight backward. This looks a little bit of a bad retro look.

At all costs, avoid this look. The cooler look should be by wearing it backward. Make sure to place the back of the hat a little bit above your hairline. And most important, make sure the bill points downward behind you.

Anything but Sideways

This was something acceptable in the 90s era. But if you wear you go out looking like this now, know that this is no longer a trend.

Either you wear it facing front, or you wear it backward.

These are the only two ways by which you can be stylish with trucker hats.
Which getup fits well with trucker hats?
There are many ways by which you can pair trucker hats with your getup. You can go casual with a shirt and jeans. You can also pair this with a shirt for a dressier vibe. You can wear solids with trucker hats. Or you can even pair it with a sweater and trousers.
Trucker hats are versatile headgears. They pair well with almost anything you own.
Below are a few ensembles you can experiment wearing with your trucker hat.
Casual

A T-shirt and a pair of jeans have never looked so good. Pair it with your trucker hat facing forward, and you get a simple and stylish look.

Plus, this exudes a more comfortable look.

Dress it Up

Now, this is something you can wear with a trucker hat in dark and neutral colors.

Examples of these colors would be black.

With this type of trucker hat, you can achieve a classy look.

The only adjustment you make is to transition from a t-shirt to a long-sleeved button-up. This should level up your look a notch.

The Simple Solids

This is actually ideal for when you want to wear the hat backward.

To achieve this look, go with a pair of jeans and a solid-colored shirt. Wear the trucker hat backward.

This should be simple enough but exudes a friendly vibe.

Urban Look

Trucker hats work well with sweaters too.

To achieve a cool urban look, you can wear your trucker hat facing forward. Make sure to push it down a bit more than usual. This should make it look like the hat is a bit more fitted.

Wear your favorite sweater—Don your wide-legged trousers.

Finish it off with a pair of casual sneakers.