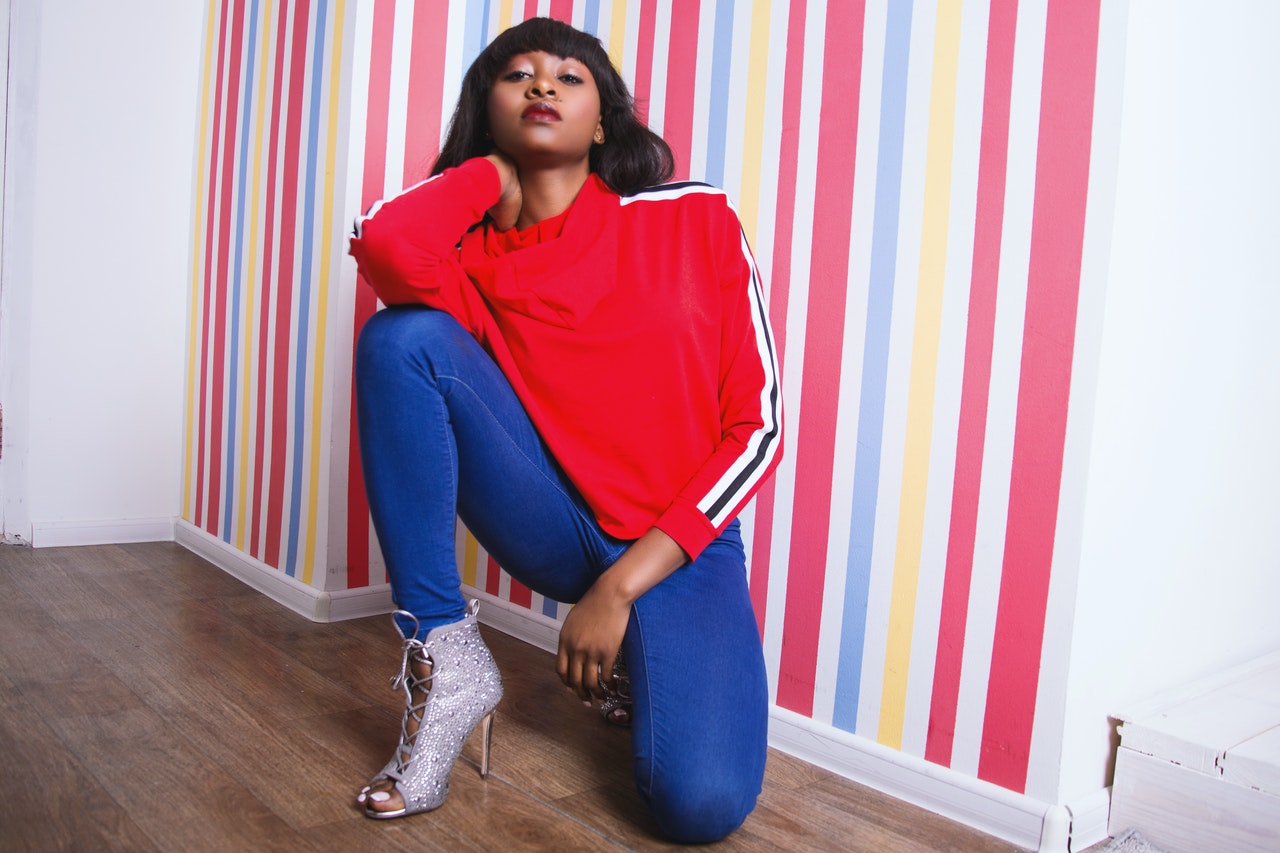 Wearing heels in snow can be messy and hard. But there are simple ways you can follow to ensure you don't lose a heel (or a shoe) in all that snow. You can choose heels with ankle straps, or you can even wear high-heeled boots. Or you can wear shorter heels, too. Thicker heels also help. These and a lot more ensure that you don't get embarrassed walking in heels in all that snow.
We must admit, walking in heels in all that snow can be a challenge.
During this time, we know you'd rather trade that pair of heels for boots and flats. At least with these, you would be more comfortable.
But at the back of your mind, we know you'd rather wear that pair of heels.
And yes, you can.
Here are a few helpful tips to remember.
The Soles
This method may be the least of your options, especially when you have a new pair of heels.
But remember that heels can easily slip, especially in wintery conditions. You may even twist your ankle. And this is something we would like to avoid.
When your pair of heels is new, the soles would be smooth. It is one of the main reasons why people slip and slide. Unless, of course, you create a bit of friction.
Scuff up the bottom part of the heels. You can use sandpaper to do this.
Scuff the bottom with sandpaper. This should provide you with more traction. Put emphasis especially on the bottom of your shoe.
Heels that Hold
When walking in all that snow, it is always easy to lose that heel.
This brings us to the discussion of heels that don't easily fall from your foot.
This means that this would be best if you can get your hands on heels with ankle straps. You can also opt for high-heeled boots. At least, with this option, your feet remain snug and secure.
The Short High Heels
Walking in heels during winter is more unstable than walking in heels in summer.
This is why we recommend that, if possible, you can wear shorter heels. As much as you would like to wear those sky-high stilettos, don't wear it now if it is unstable.
But this, we leave to your capacity.
Would you have stability while walking in 6-inch heels in the snow? If you can, go ahead.
But if you are not as confident walking in high-heels in snow, opt for shorter heels.
The Thicker, the Better
For more balance, choose thicker heels.
We'd rather have you wear heels with more surface than ice pick heels. The latter would be a bit wobbly, especially when walking in the snow.
The thicker heels would be able to provide you with enough support and balance.
If you are not a fan of clunky shoes, you can choose something with an increased surface area of the heels. This should be able to provide you with stability when walking in the snow.
The Round Toes
This is the same idea as the large surface providing stability.
When you have a larger area on your toes, this can also help you with your balance. Choose heels with rounded toes. Unlike heels with sharper toes, this should help you avoid wedging your way under ice and snow.
No Rush
You may be able to walk fast in heels during summer.
But when there is snow, you have to walk a bit slower than your usual pace.
We don't expect you to run as fast when walking in heels in the snow.
Be extra careful.
Take your time.
When walking, make sure to place your feet carefully on the pavement. Be sure to distribute your weight evenly.
This should prevent you from slipping and falling in ice and snow.
Choose your Routes
There are times when the path you traverse makes so much of a difference for you and your heels.
If you can, inform your taxi driver to drop you as close to your location as possible. This should prevent you from walking in too much snow.
Other times, you need to be wary of where you're stepping.
The tendency is, most of the beaten path may contain slush and muds. These may be hard to spot at times. And being wary and careful are the only options you can go by.
Clean and Condition your Heels
Snow, ice, as well as salt can build up on your heels. And when they do, they can cause breakage in the long run.
With these elements clinging to your heels, it would be no wonder to see the tear and wear sooner than later.
One of the things you can do to delay damage is to make sure to condition your heels. This is especially true for leather. Conditioning and cleaning your heels (and shoes) will help in preserving the footwear. This should promote the longevity of your shoes.
Coat it with wax. Apply some products that can help your shoes become water-resistant.
These steps can help in preserving your shoes, especially during winter.
Aside from thick heels, what other types do I wear during winter?
There are certain types of heels you should wear during winter. One of them should be thick heels. The other would be wearing shorter heels. Aside from these, you can also try to look for rubberized soles. These should be able to provide you with a lot of traction. But these are harder to find, though. If there is a good option for you, it is to go with heeled boots. Most high-heeled boots come with rubberized soles. They are also able to provide you with enough ankle support.
High heels are actually some of the most common footwear in a lady's cabinet.
But when you live in an area with harsh winters, it would be hard to wear high heels in ice and snow.
This should not be practical, especially if you love wearing them slick and high.
Aside from checking the specifications of the heels, what else is there to note?
Here are a few Dos and Don'ts you need to remember.
The Dos
When strolling in icy streets, it would help you wear a pair with a wedge. A pair of block heels would be something you can wear. This should be able to provide you with enough stability.
Waterproof your heels. There are waterproofing products in the market. And they're cheaper than you think.
Using these products would save your heels from early damage. And when choosing the product, look for the one that is compatible with your shoe.
Rubberized soles provide you with enough traction. This should avoid embarrassing slips and slides. But they're harder to find, except if you are opting for high-heeled boots.
High-heeled boots provide enough ankle support. This should help you walk nicely in all that snow.
If you don't like wearing heeled boots, go with heels that come with ankle straps. This should be able to provide you with stability, although not as much as a pair of heeled boots can.
When walking, it would also be helpful to distribute your body weight as much as you can.
The Don'ts
Do not ever rush. Walk carefully. And always check on where you're walking.
When choosing heels, go with that which is not higher than 2 to 3 inches. Going beyond this measurement is reserved for the extra experienced.
Do not wear open-toed shoes. It's winter. We cannot allow your toes to freeze.
Aside from heels, can I wear normal shoes in the snow?
When you feel like you cannot wear heels during winter, you can opt for other types of shoes. But remember, you cannot wear dress shoes. They were actually made for other seasons, but not snow. The same is true with shoes that are made from cloth, canvas, or something similar. These types of shoes will allow the snow to seep in. This should be a slushy experience.
Whether you are going out for work or dine with friends, you always need the perfect footwear. While it should be easy during summer, it would always be hard to find one during winter.
The ideal footwear should be able to keep your feet warm. It should be able to keep your feet dry.
At the same time, this footwear should provide you with enough traction. It should also be able to provide you with enough stability while you walk.
What do you wear in snow?
Yes, you can wear heels if you want to. But when you don't feel like wearing one, here are your other options.
Faux Leather and Leather
When your pair of shoes is cowhide, this should be perfect.
Whether it is full grain or top grain leather, this type should be ideal. This is perfect in the sense that they keep the snow out. At the same time, you should know that cow skin keeps snow or water out all the time.
Leather shoes that are full grain are those that are treated mildly. When you have such a pair of shoes, spray them with waterproofing products. This should ensure that your shoes are snow-proof. They are waterproof.
When you have top grain leather shoes, this is not as bad as you might think. This type of leather has already undergone a process. The process involves polishing and sanding. In essence, this should be a weaker type of leather. But they can also be waterproof. So, this is still a good option.
Faux leather looks and feels like real leather.
And when you have a pair of shoes of faux leather, this should keep your feet from snow as well. The downside of this, though, is that it will never last as long as real leather.
The Lining
The goal in looking for the perfect shoe for snow is that it should keep your feet dry and warm.
For you to achieve this goal, the shoes should have a fleece lining. Having such would mean your shoes can lock in the warmth inside.
This way, your feet should stay dry and warm.
A Good Traction
Walking in snow can be a challenge.
You can slip. You can slide.
And these things can easily happen when your shoes do not come with good traction.
Adjust the type of shoes depending on the activity that you have. For example, microspikes suit well when you walk on light ice and snow.
There is a different type of shoe for when you hike and climb snow mountains.
But for your usual activities like going to school, you can wear your regular boots. Just make sure you have rubber soles. This should be able to keep you steady and stable while walking in the snow.
Waterproofed
As earlier mentioned, water can come in through the seams.
When deciding on which types of shoes to wear in the snow, there is one consideration. Make sure to go with seams that are actually waterproofed.
This is why in snowy conditions, leather shoes present that advantage. Cloth shoes cannot keep your feet dry throughout. At some point during the day, snow will start to seep in and wet your feet.
When choosing shoes for snow, look for waterproof shoes. Or, if you cannot find one, you can waterproof the shoes yourself.
Perfect Fit
Imagine wearing shoes that are way too big.
You would easily slip and slide in these shoes.
Ill-fitting shoes can endanger your stability when walking. You have to keep in mind that even in the best-fitting shoes, there is a bit of instability to start with.
How much more instability would you have if the shoes do not fit well?
—
You can always wear heels, even in snow.
There are just a few things you have to take note of.
Aside from the shoes, think about your capacity. Would you be able to walk in heels in all that snow?
If you can, then go ahead. If you cannot, you know there are always options. Because at the end of the day, it is always your safety that we are after.
It is better to arrive with rubber shoes as long as you have your ankles safe and steady.
The key element we think most is your comfort. Most of all, it should be your safety.