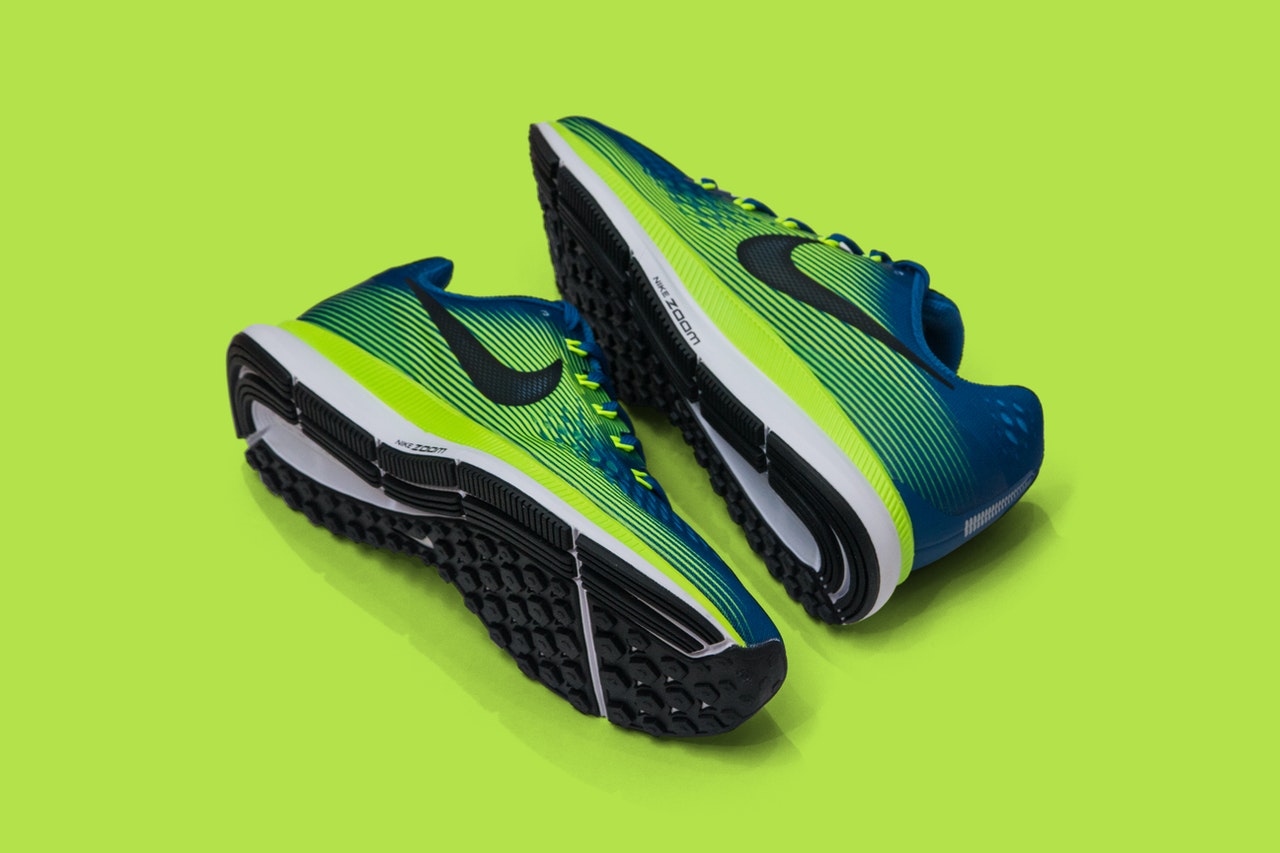 One of the most obvious differences between sneakers and trainers is the activities where they are used in. Technically, sneakers are used for running. On the other hand, trainers are used for more versatile training.
Is there a difference between sneakers and trainers? Does it matter? Can't I just use whichever is available? Those are some questions we ask when we're trying to do our best to keep our fitness resolution intact. So, to help you distinguish between the two and to know which is best to use for the gym or other activities, we listed the main differences between sneakers and trainers.
Sneakers vs. Trainers: How do they differ?
You may not notice this at one glance but there are many significant differences between sneakers and trainers. Here are some:
Activities
The most apparent difference between the two is the activities use you them for. Ideally, sneakers are used for running. It is designed to provide forward movement. Alternatively, trainers are used for more versatile movements like weightlifting, aerobics training, plyometric training, and the like. Trainers are designed to provide lateral support while performing these activities.
Structure
Visually, you can identify the difference between the two because of their overall structure. Trainers are designed to provide lateral support for multidirectional movements and stability for dynamic and weight movements. This is the reason why trainers are flatter, sturdier, and wider compared to sneakers.
On the flip side, running sneakers usually have ample cushioning for shock absorption for the impact when the feet hit the ground. Normally, when a shoe has a lot of height, particularly in the heel area, it is because of the extra padding for running.
Material
When it comes to the materials used to design a shoe, brands are becoming more and more creative with what they use. Today, it is more about being lightweight, waterproof, and breathable for both men and women.
Well, you'll still see that running sneakers are commonly made from a porous mesh fabric. On the contrary, trainers are made from thick synthetic materials.
Cushioning
One of the main selling points of sneakers is their ample cushioning. This refers to the capacity of a shoe to absorb the shock that comes from the impact when runners land on the ground. Without proper cushioning, runners can be at risk for injuries.
Well, that's not to say that trainers don't have cushioning at all. Activities like CrossFit and jumping rope are impact-heavy. That's why trainers need to also have good cushioning to support the impact. But when you compare the two, sneakers have more cushioning than trainers.
Weight
Because of all the support and stabilizer, it is only natural that trainers are heavier than sneakers. Additionally, the materials used for sneakers are far lighter than the thick and sturdy trainers. Also, the soles of trainers are wide making them heavier than sneakers.
Contrary, running sneakers are required to be lightweight to not weigh down the runner, tire out, and injure themselves.
What sneakers are in style 2021?
Classic sneakers, retro sneakers, low-top sneakers, basketball sneakers, and high-top sneakers are some of the trends that you should check out this 2021.
Sneakers are still on the run this 2021. This classic staple is still one of the kings of everyday and formal footwear. Whether you're throwing in a pair of jeans and a shirt or you're suited up with a tailor-fit blazer, there's always a sneaker that will complement it. That is why this footwear has cemented itself into everyone's wardrobe.
So, what are the lattes sneaker trend that you should watch out for this year?
Classic Sneakers
This is a must-have in every man, woman, or children's wardrobe even if you don't consider yourself a casual dresser. When choosing your go-to classic sneakers, it is still best to stick with heritage sports brands rather than high-end trendy brands.
Check this out:
Air Force 1 Sage Low 
Adidas Originals' Stan Smiths
Reebok's Club C 85 and 
Converse's Chuck Taylor All-Stars
Low-top sneakers
The ankle-skimming silhouette of low-top sneakers works perfectly with jeans and skirts and dresses that fall right above the calf. Although sports brands have long taken over this style, many designers are also submitting their unique recreation of this silhouette. They are offering a wide array of runway-ready designs that are up-to-date this season.
Check this out:
Louis Vuitton's LV Escale Stellar Sneakers
Gucci's 10MM Gucci Tennis 1977 Canvas Sneakers
Prada's Printed Logo Calf Leather Sneakers
Dior's Walk'n'Dior Sneakers
High-top Sneakers
High-top sneakers bring out a chill and laid-back vibe, especially when paired with tonal tailoring. One of the classic go-to high-top sneakers is the black canvas upper with a minimal design stamped with the iconic Converse logo on the interior and the CdG Play heart logo on the side.
Check this out:
Comme des Garçons' Play Black Converse Edition Half Heart Chuck
Saint Laurent's Malibu Leather-Trimmed Distressed Cotton-Canvas High-Top Sneakers
Prada's Logo High-Top Sneakers
Gucci's 10MM Gucci Tennis 1977 Canvas Sneakers
Basketball Sneakers
Chunky basketball sneakers have been on the rise in the streetwear sphere and it is only a matter of time that designer brands would do their spin on this design. One of the biggest collaborations last year is the Dior x Jordan 1. So, if you're into a sporty style, better snag a pair to finish off the look.
Check this out:
Dior x Nike's Jordan 1 Retro High Dior
Off-White's White & Purple Off Court 3.0 High-Top Sneakers
Nike's White & Blue Blazer Mid '77 Sneakers
Valentino's Valentino Garavani High-Top Sneakers

Air Bubble Sneakers

Nike's Air Max has become a pioneer of visible air technology and many high-end designers saw it as a new muse on which to base their creations. With this, several unique designs of air bubble sneakers have been born and have become a trendy pair this 2021.
Check this out:

Alexander McQueen's Leather Exaggerated-Sole Sneakers
Nike's Air Max 90 Sneakers
Nike's Black Air VaporMax 360 Sneakers
Prada's Linea Rossa Collision 19 LR sneakers

What color sneakers go with everything?

Aside from white, probably the only other universal sneaker color choice you have is black. This color is a well-known fashion staple as it goes perfectly with everything.

Not all of us can afford to get a pair of sneakers in every color, that's why some stick with the basics to give them more versatility and assortment when they mix and match. Almost every day we grab our trusty pair of sneakers and it will be very difficult if you have a very unique color that's hard to match. So, to help you with this here's a few colors that would be fit every outfit and occasion that you have.

White

This is a known fact to every sneaker lover. Look around when you take a walk to the grocery. You'll see a lot of people sporting white sneakers. A sneaker in this color is a classic and will always look fresh, elegant, and clean. Because of this, white sneakers have become a common name in the lifestyle household.

If you have a wardrobe that has more colors than the rainbow, it is a must to get a white sneaker so your outfit will not look too scattered.

Black

Aside from white, the only color that can match its versatility is black. If you're someone who's clumsy, maybe a black sneaker will last longer than a white sneaker. When you start seeing tough ketchup stains in your white sneakers, it will annoy you so much. Black is a fashion staple that goes with everything, be it formal, casual, or somewhere in between.

Black sneakers are the perfect streetwear as its edgy but not too edgy. Plus, it looks great whether it has white soles or black soles.

Grey

Though a grey sneaker was branded as drab before, people are starting to love time. Grey, like white and black, is also a universally flattering color that works well with almost everything. So, why does it work well now? Grey is a modern color that looks edgy but does not give off the extreme vibe that a black sneaker would exude.

If you think that a black sneaker is too dark for you but you find a white sneaker hard to maintain, then a grey sneaker will be perfect for you. You can go with a dark grey or a light grey sneaker depending on how you feel. There are tons of shades to choose from so you won't run out of options!

Brown

White, black, and grey, what do they have in common? All three are neutral colors that's why they go well with almost everything. Another color that you can consider in this line is brown. Although it looks more vibrant compared to the monochrome trio, the color brown blend perfectly with the mix.

While brown sneakers are still rare to see, many love them for their distinct country vibe. Plus, they look exquisitely expensive and luxurious. So, if you see the brown sneakers that you like, don't pass them up. You'll feel like you're waking the runway every time you wear them.

What shoes are trending now?

Chunky sneakers, combat boots, square toe boots, ornate heels, and kitten heel mules are some of the trending footwear you'll see displayed in many boutiques right now.

Your outfit will never be complete if you don't have the perfect shoes to finish it. So, what are this year's trendsetters that you should have in your closet?

Chunky white sneakers

Aside from the classic slim white sneakers that you've been sporting for some time, having a trusty pair of chunky white sneakers is also a great way to diversify your outfit. These shoes will bring out your sporty-chic vibe and is a perfect fusion of luxury and leisure. Plus, it is incredibly comfortable so you can wear them all day! Who said you should always be in pain to look fashionable!

Ankle strap platform sandals

Another chunky type of footwear that's taking over is platform sandals with ankle straps. They are perfect for summer and excellent for showing your pins while keeping you fresh! Wear this pair with a flowy dress to add a bit of edginess to your summer look.

Combat boots

If you think combat boots are so last season, you better think again! These shoes are having their comeback and they are not here to take you to the barracks but the runway. You can pair them with jeans and a sleek coat or you can even throw in a super feminine sundress for a 90's throwback. No matter what you wear, if you add a combat boot to the mix, you'll be the coolest girl in town!

Cowboy boots in black and white

If you've always dreamed to be a Western romance star, you can start by looking the part! With a pair of cowboy boots in a chic black and white color, you'll be able to capture the eyes of everyone you'll walk pass by! You can wear an ankle-length or one that goes to your shin as they are a classic that will never fade away.

Ornate heels

Strut down the streets with stunning ornate heels! Whether you're wearing something adorned with crystals, gold, or silver, this bold statement piece will make you the Cinderella of the ball! Well, you don't need to go all Willy Wonka with the design. Having a simple look with decorative embellishments is enough to make a statement. There are a lot of designers that you can choose from!

Kitten heel mules

If you want to go all fashionista, then you need a pair of shoes that will live up to that standard. Kitten heel mules are a great pair to take you where you plan to go. Thanks to its miniature heels and highlighted toes, you'll look chic and fashion-forward! You can choose something plain with a solid color or you can go wild and funky with prints and bold colors.