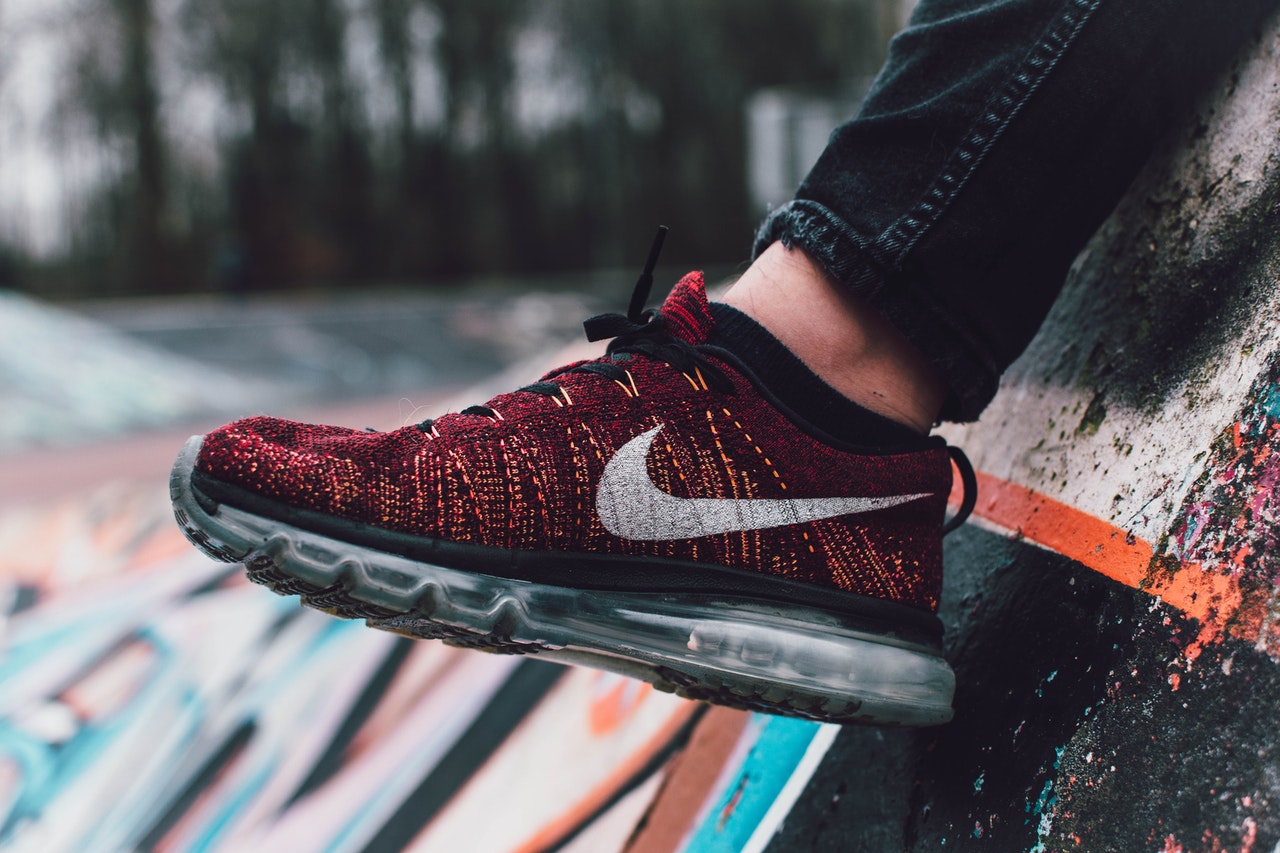 Tennis shoes are different from running shoes in many ways. The makeup shows that tennis shoes have flat patterns on the sole. Tennis shoes support your lateral movements, while running shoes support forward movements. Plus, the latter have amazing cushioning, too!
Both running and playing tennis rely heavily on the athlete's feet. The difference, however, is in how the feet are used.
This is why it is essential to have the right pair of shoes when engaging in any sports.
Here are the stark differences between the two kinds of shoes.
Comfort, Cushion, and Support
When it comes to running, your body needs a whole lot of support.
Running shoes have that design that provides enough support. They also bring enough stability and cushion to your feet.
Running involves a lot of stress in its movements. And without enough support, you can get easily injured.
This is where running shoes should enter the picture.
They come with cushioned toe and heel areas. Such a design would minimize the impact on your heels and toes when they strike the ground.
Another thing to remember about running shoes is to choose wisely. One does not just go to a store and get the next running shoes available.
One runner's feet may differ from the other. Stability shoes are for those with higher arches. Motion control running shoes are for runners on the heavier side. The latter is also ideal for runners with flat feet.
It is thus essential to know what type of feet you have.
We will have more discussions on this later.
Lateral Support
On the other hand, tennis shoes can also provide comfort during games. But this will not amount to the level of comfort running shoes can provide.
This is because when it comes to tennis shoes, the design is more for the tennis court.
Running shoes have a lot of emphasis on cushioning and comfort. For tennis shoes, the focus is on lateral support as well as on stability.
This is because these two are critical when it comes to tennis matches. When running is always moving forward, tennis has more side-to-side movements.
Cushioning is also important for a tennis player. But lateral stability is more important.
The Weight
A runner's weight can affect the speed of the run.
This is why when it comes to running, every ounce of weight matters. Tennis shoes also aim to be lightweight. But durability and support come first.
Running shoes weigh less. They are more comfortable. But this may not be as durable compared to tennis shoes.
Most people, whether they run or not, tend to prefer running shoes over tennis shoes. The reason is simple – comfort.
Sole
Another difference is when it comes to sole and durability.
In the case of running shoes, runners always let go of a pair when they lose their cushioning. These shoes may or may not yet have holes. But as long as the shoe loses its spring, they're done and over with.
In fact, most running shoes are actually replaced at around 350 to 500 miles of running. This is usually the distance when the tread starts to wear down.
As for the tennis shoes, it is only when the player wears through the outsole when the shoes get discarded.
When it comes to durability, tennis shoes fare better than running shoes.
Can you play tennis in running shoes?
Running shoes are not made for playing tennis. But yes, you can wear them at casual games when tennis shoes are not available. You can still get away with it. But remember that wearing running shoes for tennis will eventually wear the pair.
There's a reason why they are actually called running shoes.
It is because they are only made for running.
But when it comes to playing tennis, yes, you can perhaps get away with it.
However, remember that tennis and running shoes have different levels of durability. Tennis shoes can withstand more tennis matches on the court than running shoes.
You can wear running shoes while playing tennis for a game or two. But if you play a lot, it should be ideal for getting a pair of tennis shoes.
As you already know, tennis shoes provide you with stability in lateral movements. But, unfortunately, these are those running shoes cannot provide.
If you are more frequent in your tennis games, using your running shoes will destroy it. And not only that, but it can also injure you in the long run.
What is special about tennis shoes?
Tennis shoes are flatter. It has softer heels. The designs focus more on providing the player with lateral support and stability. These, in turn, decrease weight and cushioning, resulting in a lesser impact. Also, tennis shoes are more durable than running shoes.
When you play tennis, you make a lot of quick stops and starts. There are short sprints. There are a lot of lateral movements.
Tennis shoes can boost performance. They can sufficiently provide the player with support in these aspects.
How are tennis shoes any different from other types of shoes?
First of all, its design is flatter. It has designed patterns found to assist the player in these short starts and stops.
Other tennis shoes have thicker and softer heels. These types of heels help in minimizing impact.
On the other hand, running shoes have designs with a repetitive forward motion in mind. As per the name itself, these shoes are perfect for running or walking.
Tennis Shoes and the Court Surface
Different types of court surfaces also require different types of tennis shoes.
Hard courts (or concrete), for example, require more durable tennis shoes. The outsole of the shoe should be top-notch and should come with a supportive upper part.
This is because, in hard courts, the soles wear away faster. This should be reason enough why tennis shoes used in hard courts should be of tougher materials.
There are also tennis shoes for the soft courts. The most common of these courts are clay ones.
Tennis shoes for these types of courts need not be as durable as for the previous court.
Finally, there are multi-courts.
Tennis shoes for these types of courts are more flexible. These should be able to provide the player with support on varying surfaces.
How to Choose your Shoes
Choosing your tennis shoes is critical in providing you with an amazing performance.
Use this guide for you to make an informed decision.
Consider your playing style. Think about the type of court you will be playing in. We discussed these earlier.
And finally, squeeze in your personal style.
All these should be your considerations when it comes to choosing the perfect pair.
The Playing Style
It should be essential to identify your style when it comes to playing tennis.
Are you a baseline player?
A baseline player is a player that spends most of their time along the backline of the tennis court.,
When you are such a player, you need sufficient lateral support in your games. Therefore, a durable sole is also important. This should be able to withstand movements, especially the lateral ones.
The other type of player is the serve and volley type of player.
These are the players that you always find charging the net.
For most of the time, players like this tend to slide their back foot when they serve. This requires the shoe to have durable toecaps.
What is so great about running shoes?
Running shoes come with a design to protect you and your feet from the stresses of the road. This should be able to support you when you run on different surfaces. Running shoes also support you in every strike and land of your feet on any surface.
Choosing a pair of shoes for running can be daunting. Sometimes, it can even be tempting to just get into a shoe store and grab the first shoe you get.
But no, this should not be the case.
In every store, you see a wide array of shoes for different activities. For example, you are getting tennis shoes for using them for running. One mistake is to get a pair of non-running shoes for running.
This could mean an injury in the long run.
Remember that running shoes have technicalities that can support you when you run. These shoes have all the capability to prevent injuries from happening.
If you come inside and athletics store, you would find different types of running shoes.
Now, this becomes more confusing.
This is because there are running shoes for high-arched feet. There are running shoes for flat-footed runners.
There are running shoes for a neutral runner.
This can get confusing.
But before anything else, here's the reason why you should get a pair of running shoes for running. Don't just get any shoes.
Choose a pair of running shoes.
Here's why.
Running shoes have amazing cushioning. This can minimize the impact whenever your heel touches the ground during your runs.
Another reason why running shoes are ideal is because of the stability they provide. Running shoes also provide you with enough traction, allowing you to run on trails or roads.
Most shoes have night-time reflectivity. This should avoid accidents while running on the road.
Finally, running shoes are made of breathable materials.
Because as you can see, running can make your feet sweat a lot.
Such sweating can result in a lot of things.
It can lead to an unwanted odor. Or it can also lead to fungal infections.
This is when the breathable material becomes helpful.
When the shoes are of breathable material, it allows the air to circulate. This prevents sweats from getting all mushy inside your socks and shoes. This, in turn, prevents the runner from getting fungal infections. Such infections are quite common when using non-running shoes for running.
But Before You Buy
Before you get into that store, there's one more thing you have to know.
What kind of foot do you have?
Identifying the type of foot that you have is critical. As mentioned, there are different types of running shoes for different types of feet.
Check your arches, as that would be critical in choosing the perfect pair of running shoes for you.
You would be lucky if the store has a salesperson knowledgeable enough to identify this for you. But know that this is an essential factor in choosing the right pair of shoes.
Know that feet with a wide forefoot and flat arches have their running shoes. There should also be different types of running shoes for high-arched feet.
You don't always have to choose the running shoe with the best design.
Consider the fit. Take a look at your feet.
Identify the type of feet that you have and take it from there.
The Arches
There are three types of arches to consider when choosing running shoes.
The first is the low arch.
To check, stand up and make sure to put all your weight evenly on both of your feet.
Check out your arches. Because if your arches almost touch the ground, you have a low-arched foot. Your concern should be more on stability.
The next types are the high-arched feet.
Go back to your standing position. Is there enough space between the arch and the floor?
Your common concern should be the opposite of the low-arched type of feet. If this is the case, you have a high-arched pair of feet. Your feet tend to roll to the outside.
Finally, there are the neutral arches.
These are the luckiest of them all as they rarely encounter problems with running.
Neutral arched feet are the gifts of nature. They fit most of the shoes. Plus, these arches always allow the runner to run in comfort and with such ease. The run always becomes efficient. The arches fit almost any design.