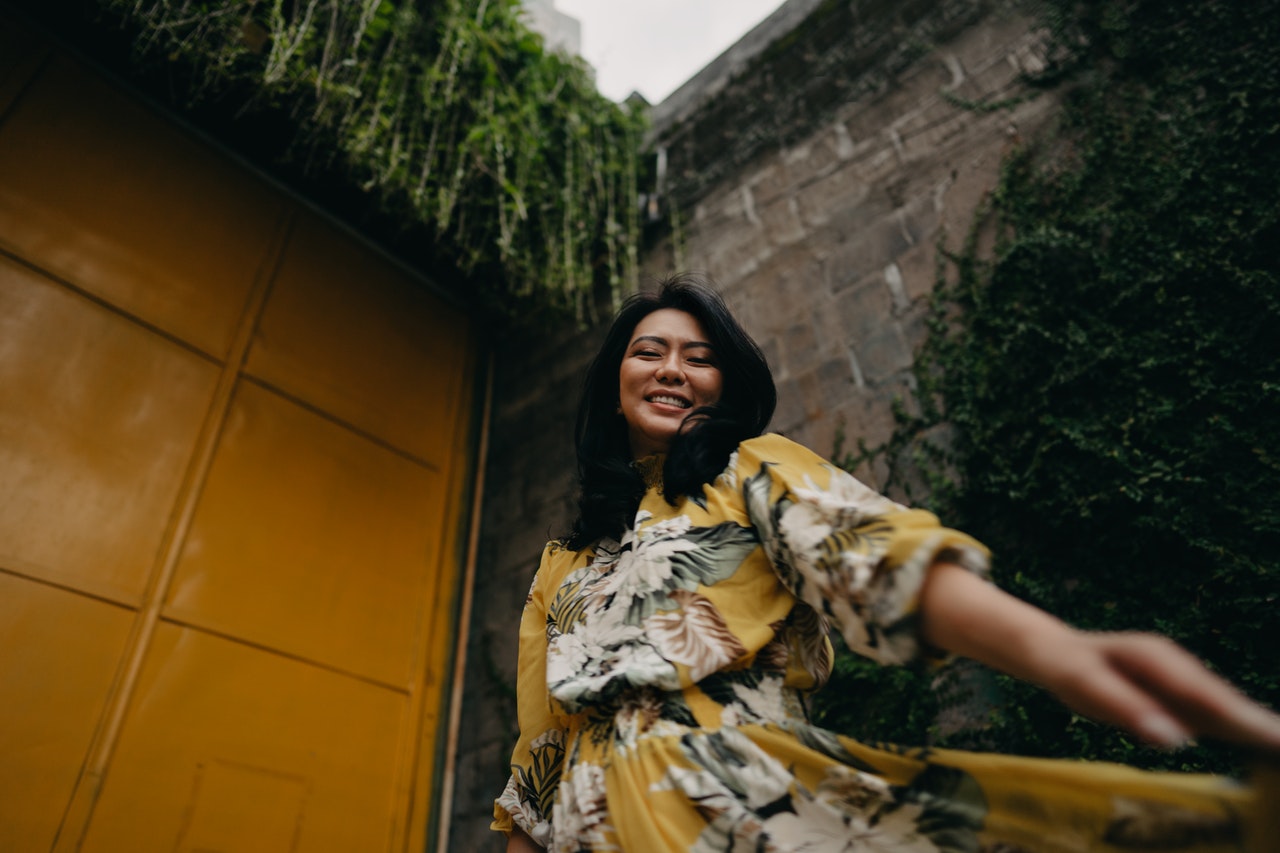 Maternity clothes are comfortable. Women always try to consider wearing maternity clothes while not pregnant. Is it weird? No, it is not. In fact, there are no regulations when it comes to when women can wear maternity clothes. As long as you are comfortable, go ahead.
For some women, comfort is everything.
And it just so happens that maternity clothes are some of the most comfortable garments. So, can you wear them even if you are not pregnant?
Yes, of course!
There are no rules that say you should only wear maternity clothes when pregnant. You always have the freedom to wear them whether you are pregnant or not.
As long as you are comfortable in them, go wear them.
And no, this is not weird.
You have to remember that in the name of comfort, you should always wear what you want.
A Clothing Label
Most would ask if maternity is just a label.
Actually, not so much.
Maternity clothes are actually designed for the pregnant. It should be able to accommodate the growing belly. It should adjust itself to the changes the body goes through when pregnant. And it should ensure the safety of the mother as well as of the baby.
This is especially when we talk about the breathability of the fabric for maternity clothes. Such is one of the most glaring differences between maternity and regular clothes.
Maternity clothes may be bigger, alright.
It may give you extra fabrics, especially when you are thinner and not pregnant. But remember, a belt can do wonders.
We don't see how wearing maternity clothes can be a problem at all.
The Superstitions
Not all people would tell you this. But when a person is superstitious, they would say to you not to wear maternity clothes when not pregnant.
Doing so is a bad omen.
It somehow equates to counting your chickens even before they hatch.
But as always, this should not worry you.
Science is there to back you up on this one.
If you prefer to wear them, go ahead.
The Benefits Over Regular Clothes
There are a lot of benefits maternity clothes bring. Compared to regular clothes, they are more comfortable.
What else is there when it comes to wearing maternity clothes pre-pregnancy?
Here are a few more.
No Buttons No Fly
First of all, you should know that maternity pants (and jeans) have no fly. Yes, you got it.
Maternity jeans do not have zippers.
Most of them don't have buttons either.
With this said, you will never worry too much about your fly being down. You also don't worry much about the zipper sticking out.
Maternity jeans come with a comfortable waistband. And this should be comfortable enough for you. This is especially when you are blurting from all that pizza you ate for dinner.
Plus, these maternity jeans also look great. So whether you are dressed up or down, these pants and jeans provide you with the looks. And they're comfortable, too.
Maternity pants come in many styles and colors. They also come in different shapes. This ensures the pants suit your personal fashion choice.
Longer Hems
Maternity tops come with longer and lined hems. This should be ideal, especially for women with apple-shaped bodies. This is also perfect for women with a little bit of that tummy. The additional length of the garment would look great on such body types.
Cool and Breathable
Maternity clothes are actually made of cool and breathable fabric. This ensures the wearer's comfort. Not only is the wearer's comfort in consideration, but also of the baby.
But since you are not pregnant, you still reap the benefits of such a fabric. These natural kinds of cotton you wrap your body with will never make you sweat.
As you can already see, maternity clothes provide you with more than just looks. Moreover, these garments come to you with the utmost comfort that they can give.
No one will actually give a fit if they see you wear maternity clothes while not pregnant. In fact, nobody will ever look at the tag of your clothes. So, we're quite sure they will never know.
If they do, these should never be a bother as well.
Because at the end of the day, you can always wear whatever you feel like wearing.
If you find in your closet (or in the market) a wraparound dress or a pair of maternity jeans, give it a go. As long as it fits you well, there should be no problem in wearing them.
You don't have to be pregnant to wear maternity clothes.
What are the advantages of wearing maternity jeans when not pregnant?
Maternity pants (or jeans) will be your best-kept secret. Even when you are not pregnant, they're comfortable and provide you with enough belly support. It does not let your belly hang in front of you like most jeans. Just make sure you get the pair that fits.
To put it simply, maternity pants will be one of your best friends in your closet.
You see, when women become pregnant, they usually buy maternity clothes. Maternity jeans are one of them.
But did you know maternity jeans are not just for pregnant women?
Even pre or post-pregnancy, you can always wear them.
And when you think maternity jeans fit well with plus-sized women, you're wrong.
Because as you know, skinny women get pregnant, too. And when they do, they also wear maternity jeans. These pairs of maternity jeans would be a bit smaller than other maternity jeans.
You don't have to be plus-sized for you to wear maternity jeans. Instead, go with the smaller maternity jeans that skinny pregnant women wear. These pairs should fit you nicely and well.
Now, why should you get maternity jeans? You're not pregnant!
But as we said earlier, yes, you can wear them, pregnant or not.
Here are the reasons why.
They're Comfortable
We mentioned earlier that maternity jeans do not come with zippers.
Because with regular jeans, how many times do you stop and adjust the buttons? Or zippers?
Can you still remember the many times the buttons dig into your belly? And yes, when they do, you have to stop and adjust it or even unbutton it.
With maternity jeans, these things don't happen. Instead, all you have to do is to pull the pair of jeans up. And off you can go.
Enough Belly Support
What we like most about maternity jeans is that they provide enough belly support.
It would feel like your jeans doubled their purpose. But, it is not just a pair of jeans. You are also wearing a tummy shaper.
Do you fancy girdles? You don't need that anymore.
Maternity jeans provide you with enough belly support. You can feel them just wrap around your tummy with a nice fit.
And no, they won't notice.
Nobody will ever know you are wearing a pair of maternity jeans.
The Hanging Belly
And speaking of belly support, here's another advantage.
Maternity jeans will hide your tummy spills.
With regular jeans, you would feel your tummy hang over the waist of your jeans.
But with maternity jeans, you will never have this spillover. In fact, maternity jeans support your thighs as well as your butt.
They Fit Well
The most important advantage of all is that maternity jeans fit you nicely.
They provide your buttocks with enough support. And they don't look like Mommy Jeans either.
Mommy jeans are those that appear big and frumpy in most places. And they look uncomfortable, especially for the person wearing them.
But not this.
Maternity jeans look exactly like regular jeans. But this time, it is a pair that provides enough support from the tummy to the butt.
Most important of all, they are actually priced just right.
What's $10 for a pair of amazing jeans?
All you have to do is to find the one that fits you well.
When you do, buy them. They're so worth it.
How do I look fab with maternity clothes even when not pregnant?
There are a lot of ways for you to rock in maternity clothes. It doesn't matter whether you are pregnant or not. You can always take advantage of a belt to wear with a draped dress. Or you can wear a tight top with a pair of maternity jeans. You can even go with layering your clothes.
Maternity clothes are not just for pregnant women.
It is for everyone. And there needs no reason for this. It may be its comfort or breathability. Or it can be the style.
Or you could be a new mother that just gave birth. Whatever the case, you can't throw all those maternity clothes away.
Here are a few tips you can look at to look great in maternity clothes, pre or post-pregnancy.
Draped
Do you remember that draped dress you have always loved during pregnancy?
Yes, you can still wear that even after giving birth.
It doesn't matter if the dress is too big for you. You can always add a chic belt to go with the ensemble.
Wear the belt and pull out a few extra fabrics from the upper part of the belt. This gives you a nice flow.
And the best thing about this is because you no longer need to donate that dress to another pregnant woman.
Comfort and your Pants
Maternity pants come with no zipper. Unfortunately, they don't have buttons either.
Most maternity pants come with drawstrings. You can pull them tight or loosen them whenever necessary. And so, whether you are pregnant or not, you can still wear this.
Maternity pants are just that flexible.
The comfort is top-notch. In fact, you can sleep in those pants.
But you can also go out in them. When going out, try on a perfectly fitting vest. Or you can also pair the pants with a shirt that is not too tight.
Accessorize and watch yourself transform.
Those that Flow
Flowy tops flatter different types of bodies.
Whether you want to wear it post-pregnancy or not, they just look great.
This is especially when you pair the flowy top with a pair of skinny jeans. Or you can also wear leggings with the flowy top.
Another option is to don that top and wear a pencil skirt.
This is comfortable and fab at the same time.
What else could you ask for?
The Perfect Pair of Jeans
We just can't talk enough about maternity jeans.
They're utterly comfortable, and it should be a waste to let this opportunity pass.
These maternity jeans are perfect for when you have a tummy to support and hide. They also provide great support to the buttocks.
How you wear it, it is another thing.
If you have a cardigan in your closet, take that out. Pair the cardigan with the maternity jeans for a layered look.
Layers and Layers
And speaking of layers, take note of this next suggestion.
This would have to depend on where you are. During the cold (or even rainy) season, all you need is a jacket or a raincoat.
But why settle?
Despite the simplicity of your needs, you can add a maternity tee to the ensemble. Wear them under your regular shirt. This should provide you with that extra kick of warmth.
And don't forget a nice belt.
The belt should prevent you from looking all clumpy.
Sleepwear
We have always said a lot about how comfortable maternity clothes are.
And you can take advantage of this.
The fabric is cool and breathable. In addition, they bring with them enough spaces for your body to move into.
And we're not talking about just sleeping. You can even lounge at home in these maternity clothes.
And so, if you feel like you are not supposed to be touching those maternity clothes, think again.
Yes, you can wear maternity clothes. And you don't have to be pregnant to wear them.
Relish in the garment's comfort.
You'll never regret it.
And one more. If you decide to get pregnant later on, you don't need to buy new ones.
Because you already got them in your closet long before you decided.
How practical is that?