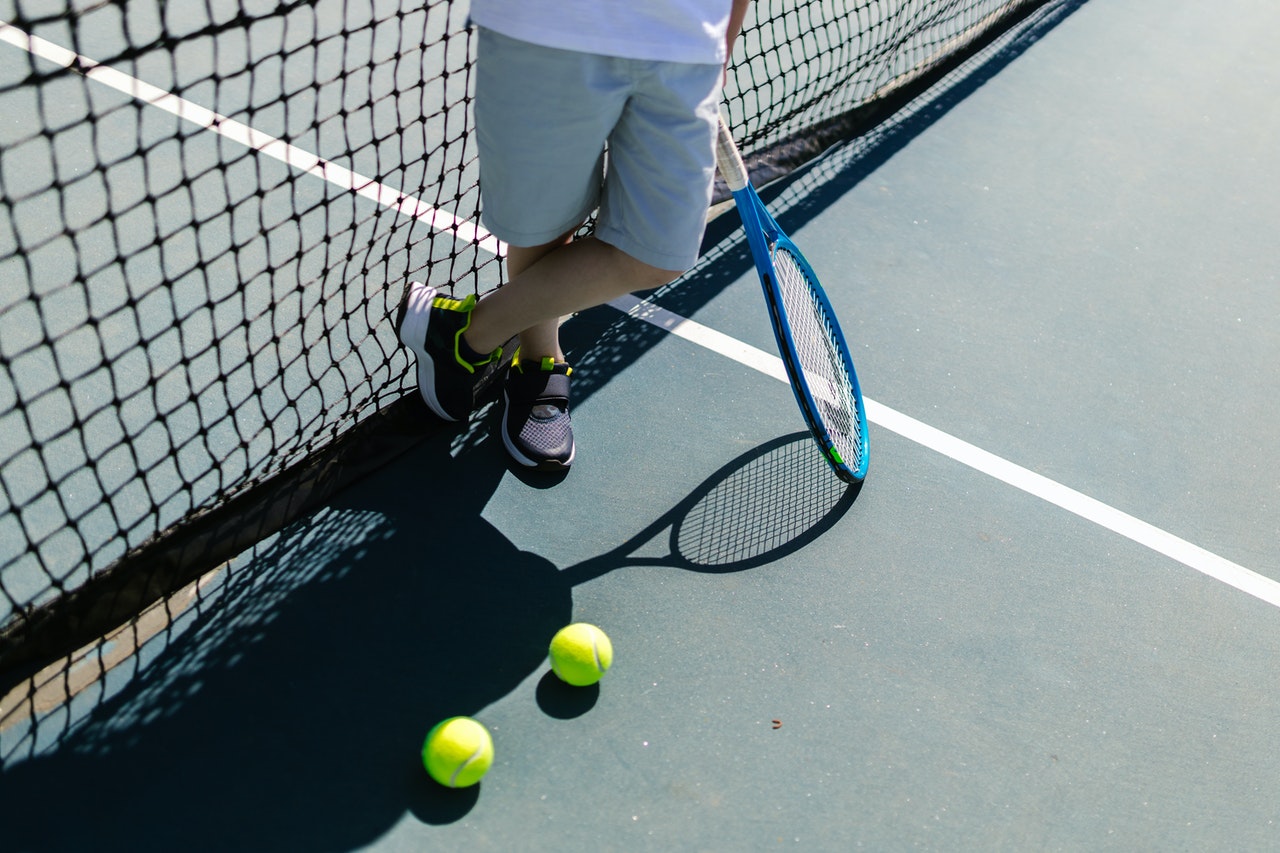 The difference between sneakers and tennis shoes is sneakers are made for casual wear and non-specific activities. Alternatively, as the name entails, tennis shoes are made for playing tennis and providing the support it needs for the sport.
The history of shoes has been very colorful since their first conception in 1500 BC when the Egyptians made them. Since then, these trusty partners of the feet have been widely used by many. When men and women began wearing different types of shoes in the 1800s, the shoe industry has continually evolved.
They are now, thousands of different types of shoes that you can find. Women have sneakers, gladiators, wedges, pumps, flats, stilettoes, and more. Men have sneakers, moccasins, boots, loafers, derbies, and more. Among the various types of shoes, others are made for specific purposes like running shoes, hiking shoes, bowling shoes, and tennis shoes.
Difference between sneakers and tennis shoes
The main difference between sneakers and tennis shoes is that sneakers are meant for general wear. You can wear them when you're going to the mall, walking your dog in the park, playing laser tag with your friends, or other activities that you can think of. Sneakers are meant to give your feet a comfortable feeling while you walk and run. Plus, you can buy them almost everywhere.
Tennis shoes, on the other hand, are made for one sole reason, for playing tennis. It's a specialized shoe made to give necessary support to players during their matches. They are made for court games and not for anything else.
Comparison:
Sneakers a made for casual and general wear. Tennis shoes are made for tennis.
Sneakers are made from materials like canvas and rubber. Tennis shoes have shock-absorbing materials to aid players during a game.
Sneakers don't have lateral support since it's unnecessary for general wear. Tennis shoes are equipped with lateral support so players can move swiftly on the court.
Sneakers are made to provide optimum cushioning and padding for comfortable walking and running. Tennis shoes have less cushioning because it's made to give support so that the players will not get hurt during the game.
You can get your sneakers almost everywhere. Tennis shoes are mostly available in athletics stores.
Sneakers are made to keep up with the latest trends and the design is the primary focus. Tennis shoes are made to keep up with the different types of courts a player will have for a game.
Sneakers are less flexible compared to tennis shoes. Since players need to be agile, tennis shoes are made flexible to keep up with them.
Sneakers are lighter than tennis shoes. Tennis shoes have more support and padding.
Not all sneakers are tennis shoes but all tennis shoes are sneakers.
Sneakers are available at a different range of prices. Tennis shoes are more expensive compared to them.
Both sneakers and tennis shoes are made for a specific purpose and both are doing a great job in achieving that. At the end of the day, we would always go with shoes that suit our lifestyle, hobbies, and personality.
How do I choose a tennis shoe?
One of the biggest factors that affect your decision when choosing your tennis shoes is the outsole. Because of the different types of courts that players will be playing in, it's important that the outsole suits that environment.
Since tennis is a sport that stresses your feet, you must have the right gear to manage it. Choosing the right tennis shoes is an integral part of the game whether you're a newbie or a pro. However, there are so many different tennis shoes, so many court surfaces, and so many playing styles that it can be confusing which to choose.
Your deciding factor should be the outsole. In tennis, you need all the support you can get to move quickly, and with the wrong outsole, you may not get the friction that you need. Also, you need to consider the trade-off between weight, stability, and comfort.
With more stability and durability, the shoes become heavier. Alternatively, lightweight shoes give players more speed that allows them to reach the ball faster. So, think about your playing style, the courts that you'll be playing at, and your preference when you're selecting your tennis shoes.
How to find the perfect fit?
Finding the shoes that fit you perfectly is incredibly important when buying your tennis shoes. So, here's a few things that you should take a look into:
Size. This is very obvious and the first on the list. Ideally, you need to have a half-inch distance between your big toe and the tip of your shoes. For a quick test, you can check this space with the width of your thumb. With adequate room in front of your shoes, you can avoid jamming your feet and having blisters. Also, it will allow your feet to stay cool and breath. On the flip side, having a very large shoe will bring more movement to the feet, ending up in blisters and may damage your calf muscles and Achilles heel.
Width. For a lot of people, standard-width shoes can do the trick. But, if you're someone who does not fall into this category, then you need to find the right width to make sure that your feet are in good condition.
Toe Box. The toe box correlates with the width of the shoes. But, since most have a standard width, you may encounter some with a roomy toe box and some with a tighter toe box.
Ankles. While this is not a common problem for most, some find that the bones in the outer edge of their ankles, the tibia and fibula, collides with the upper edge of the shoes. It causes them discomfort and may affect their game. When you're trying out your tennis shoes, you need to check on this to make sure that nothing rubs to your ankle. This may amplify once you're playing and may cause discomfort.
What to consider when buying Tennis Shoes?
You're already satisfied with the fit of the tennis shoes you bought. But when you hit the court, it did not meet your expectation. Can you imagine how frustrating that can be or how frustrated you were when that happened?
It can be difficult to track the best pair of tennis shoes for you that is why we listed some of the key attributes that you should look out for when buying.
Comfort. Tennis shoes are, by standard, stiffer than normal shoes since they're required to support a wide range of movements including lateral support. Because of this, some manufactures aimed to make their tennis shoes more comfortable. When your buying, you need to look for a generous midsole with an insole that can provide support.
Stability. In tennis, staying upright after sprinting and braking is very important. The stability of tennis shoes comes from different places. The width of the front of the sole can provide a platform for balance. Also, the rigid sole is essential for quick starts and break. Many players insert a shank to keep the shoes from twisting while they're in play.
Durability. Since a vast majority of players play on a hard court, durability is a must. Aside from the sole, other parts of the shoes that need to be durable is the toe, forward upper section, and toe cap. The parts may vary since there are many different playing styles that you need to consider. If you know your style, it'll be easy for you to identify which parts of your shoes need to be sturdy.
Weight. The weight of the shoes can be the foundation of your speed. A lightweight shoe will allow ease of movement and give you more speed. Alternatively, if a shoe is heavy, you'll feel like you're dragging your feet. Because of the weight, manufacturers tend to seek balance but would often have to trade-off between stability, durability, and weight. If you remove some material from the shoes to keep some weight off, you may have to sacrifice a bit of stability or durability.

What are the different outsoles?

When choosing the right tennis shoes for you, you need to check out the court that you're always playing at. Some shoes are designed for each specific court so knowing where you mostly play will help you get the right outsoles that you need.

Hard Court. Normally, tennis shoes for hard courts are non-makings to avoid any scuffing on the surface. Shoes for this court prioritize shock absorption and cushioning for you to have the support and comfort you need when playing on a hard surface. On this court, your tennis shoes can last a guarantee of six months' durability.
Clay Court. Since clay courts are softer than hard courts, you will need a different shoe. Shoes for this court mostly have synthetic uppers, a grip for sliding, and a herringbone tread pattern so the clay won't clog. Plus, they are lightweight to give you more speed and improve maneuverability.
Grass Court – Shoes designed for this court prevent the shoes from damaging the court. They have a nub-patterned sole which provides you with more traction for slippery grass. As for the uppers, it's usually made of mesh and synthetic combination.
All Court – Today, famous brands like Asics, Babolat, Adidas, and Nike have made tennis shoes that can address the subtleties of all the courts mentioned above. If you know that you'll be playing in different courts then these shoes are what you need.

Playing Style

Based on your playing style you need to choose a tennis shoe that will suit them.

Baseline Player – This playing style mainly plays along the backline of the court. The shoes you need for this should have lateral support and a highly durable sole is essential since there's constant lateral motion.
Serve-and-volley Player – This type of player frequently charges to the net. Since they slide the back of their foot along with the court during a sever, this type of player needs a shoe with a durable toe cap and a medial inside the arch.

What is the lightest tennis shoe?

Some of the brands that carry some of the lightest tennis shoes are Adidas, Asics, and KSwiss. So, if you're looking for one, better check these brands.

Aside from skills, a player's weapon during a game is their gear. That is why they are searching far and wide for the best pieces that can give them some edge. So, if you're looking for some of the lightest tennis shoes that you can find, here's what we recommend.

Adidas Ubersonic 3

Women's weight: 10.8 ounces (size 8.5)
Men's weight: 14.3 ounces (size 10.5)
Fit: A bit longer for women but true to size for men; with medium width and arch
This shoe offers step-in comfort and is a great fit. Even if they are lightweight, they offer support and stability for aggressive movers and are used by many ATP and WTA players. They will keep you on your toes even if you're moving fast.

KSwiss Hypercourt Supreme

Women's weight: 10.9 ounces (size 8.5)
Men's weight: 13.1 ounces (size 10.5))
Fit: True to size with medium arch and width)
This cult favorite is made swifter and streamlined for players who love speed. These shoes are made with ample support and stability. If you love the comfort that KSwiss shoes provide but feel weighed down by some, then you'll like the responsiveness and quickness of this shoe.)

Asics Solution Speed FF

Women's weight – 10.1 ounces (size 8.5)
Men's weight – 12.3 ounces (size 10.5)
Fit: True to size with medium width and arch
This shoe is the upgrade of the Gel Solution series and is known as the Solution Speed FF. It features a FlyteFoam cushioning for the ultra-responsive and lightweight experience. The sleek design is made to offer a nimble, low-to-the-ground feeling. Plus, the polyesters are integrated with stability and support for even the most aggressive movements.