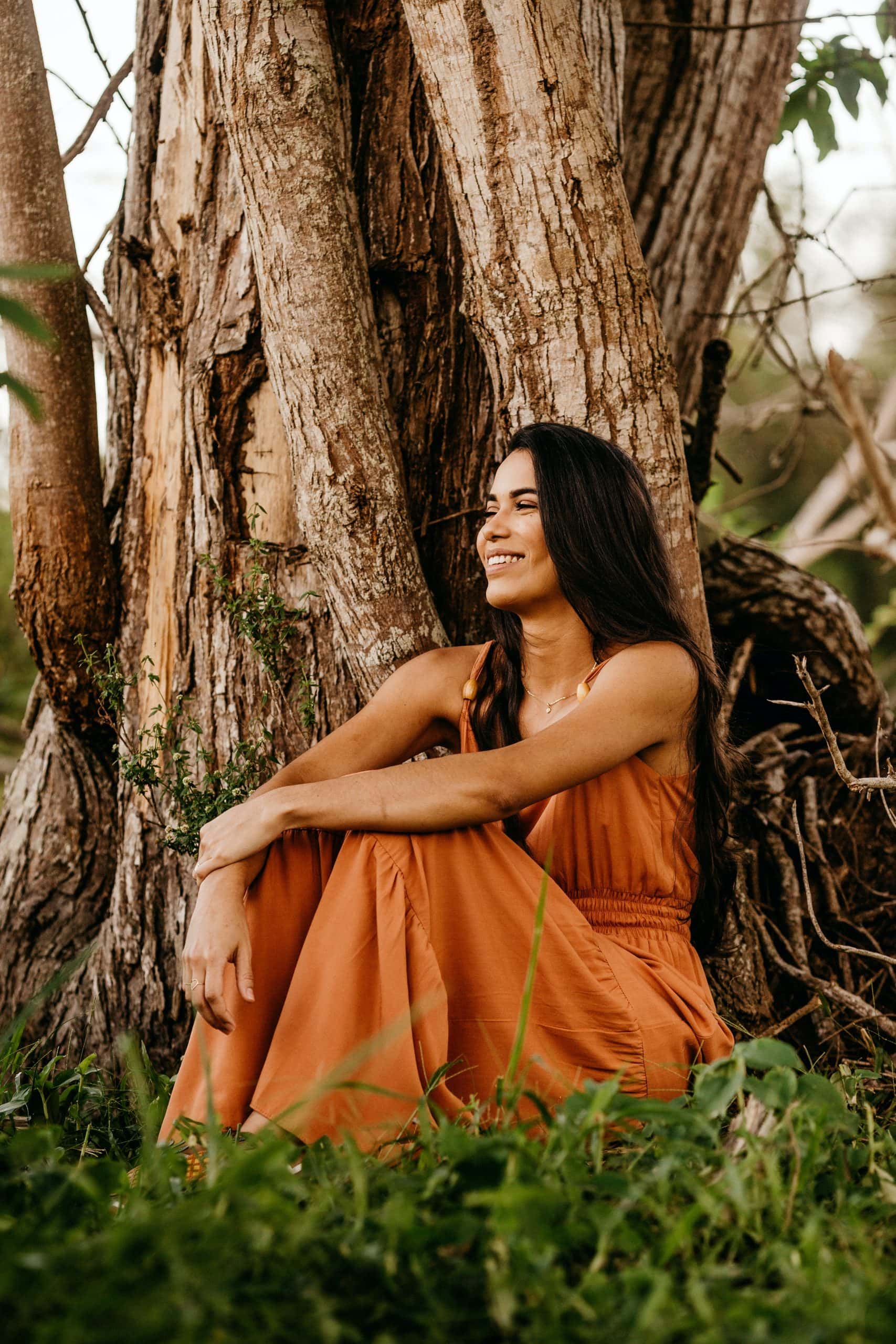 Fashion emergency: you only have an hour to get ready and you have no idea what to wear. You'll be having a dinner meeting with the VIPs of your company so you need to look presentable. What is the easiest outfit to put together? The answer is a classy dress jumpsuit.
A jumpsuit is a one-piece garment consisting of a top and a bottom. It's a very easy go-to outfit if you want to look like you've put so much effort even if you didn't. But before jumpsuits become a fashion staple, it's used in a more practical and functional way.
In prison, inmates use bright colored jumpsuits for easy identification. It'll be very easy to spot inmates if they're dressed in yellow from top to bottom. Astronauts and racers also use a special jumpsuit with insulation. This protects them from fire and it helps them for easy maneuver in space.
There's an unwritten rule that during formal events, girls ought to wear dresses. But dresses are not the most comfortable outfit. Wearing a dress has so many restrictions especially when you sit. When fashionable and chic jumpsuits came into the market, we are all excited. That is because we don't need to deal with the struggles of wearing dresses.
In the awards show, we can see more and more celebrities wearing exquisite jumpsuits. Some of them include Emma Watson, Taylor Swift, Anna Kendrick, and Emma Stone.
Where did the word jumpsuit come from?
As the world continues to evolve, everything around us is moving faster. The quicker you produce results the better. When it comes to fashion, more people are gearing towards garments that are easy and simple to wear.
Nothing can do this goal of swiftness and ease other than jumpsuits. Many were skeptical about this trend. But as it proves its compatibility with a woman's busy lifestyle it stayed until today. Jumpsuits are chic, comfortable, easy to wear, and can fit any occasion.
Compared to its uncomplexity as a garment, the history of jumpsuits is quite the opposite. Before its glamorous form, jumpsuits originated as workwear and sportswear. They coined the term jumpsuit as an outfit used by skydivers and parachuters to jump off the plane. Also, we can associate jumpsuits with extreme and dangerous work.
In 1919, Italian artist, Thayat, created his version of the jumpsuit and called it Tuta. He envisioned to make an everyday outfit that is simple and easy to wear. Thayat's anti-bourgeois statement jumpsuit was intended to target the working class but backfired. The working class whom he was targeting showed little interest. To add salt to his wound, the upper class whom he made these clothes against to, loved his work.
After the Tuta, Alexander Rodchenko and Varvara Stepanova also tried doing the same. They wanted to create jumpsuits for a similar purpose in Russia. They called it Varst. They intended it to be some sort of uniforms during the Proletarian Revolution. It did not backfire as Thayat's did but the early Soviet Russian was not a fashion leader that's why it did not take off.
In 1930, legendary fashion designer, Elsa Schiaparelli, finally made a breakthrough. She created the first high fashion jumpsuit. It was then when women wanted to have jumpsuits as part of their wardrobes. She made a collection inspired by the war. She used green silks and included large pockets in the design. Unfortunately, they put the production of these jumpsuits on hold because of the war.
The revival of the jumpsuits once again took off in the late '60s and '70s. Schiaparelli continued to include jumpsuits in her collections. Other famous designers like Yves Saint-Laurent and Norma Kamali followed. In the music industry, the pioneer of jumpsuits is Elvis Presley. Soon, Freddie Mercury and Mick Jagger also began wearing their versions of jumpsuits.
In 1980, jumpsuits became brighter, bigger, and bolder. It became statements outfits. Jumpsuits are now a mix of bright colors, different kinds of fabrics, and embellishments.
Today, jumpsuits are several notches down from its vibrant form in the 80s. Jumpsuits are now becoming more of a fashion staple than a fashion statement.
What is the difference between a romper and jumpsuit?
Since it first came out, you'll notice a significant change in jumpsuits. Now, there are several kinds of jumpsuits that you can choose from and a romper is one of them. Rompers are one kind of jumpsuit. It's a one-piece suit comprised of a top and a short.
In fashion, jumpsuits are for more formal occasions with its full-length pants. Also, they are more suitable for the cold season. On the flip side, people market rompers for the summer season. Both jumpsuits and rompers bear the same features and attributes. The only major distinguishable difference is the length of the bottoms.
What is the purpose of a jumpsuit?
Jumpsuits have a long list of advantages to why people are loving it. Here are a few reasons why you need to have one now!
Jumpsuits are flattering to many body types. One of the most basic rules in fashion is to wear something that defines your waistline. Because of its structure, it's natural that jumpsuits define your waistline. It is one of the most flattering garments that you can wear.
We can wear jumpsuits on different occasions. You can dress it up or dress it down. Jumpsuits can be a substitute for the classic little black dress for occasions where you need to glam up. If you want to dress it down, pair it with more casual shoes or a jacket. Invest in a jumpsuit that you can wear anytime, anywhere.
Jumpsuits simplifies the way that you dress. Since it's a one-piece article, you don't need to worry about matching the bottom and the top. It's an effortless garment that you can throw-on the last minute and still look stylish.
We can consider jumpsuits as basic clothing. A black tank jumpsuit can produce different looks. If you're trying to simplify your wardrobe but still want to have many style options go for a basic jumpsuit.
Are Jumpsuits in Style in 2021?
Jumpsuits are still on-trend in 2021. Like what we said earlier, it's becoming a fashion staple with its endless possibilities. If you prefer pants over dress, jumpsuits are a good substitute. Leave your works slack for the office and go for jumpsuits for special occasions.
It may be nearing the end of 2021 but it's never too late to try out these popular trends. If you're a fashion enthusiast, you can include these other pieces in your 2021 lookbook.
Jumpsuits: Dress-it up or dress it down, jumpsuits are still on-trend in 2021. Try the sequins jogger jumpsuit for an athletic, classic, and posh vibe mixed in one piece.
Bold Colors: Monochrome and neutral colors are practical. But a hint of color makes your style exciting. Add a yellow satin skirt or a pink cashmere sweater in your wardrobe.
Coordinating sets: coordinating sets are on the rise in 2021. You can use it as loungewear, sleepwear, or for traveling.
Animal Prints: They are still on-trend in 2021. Try spicing up your look with a pair of animal print boots.
What can you wear over a jumpsuit?
Jumpsuits are a statement style. But many women avoid it because they are not confident that they can pull it off. That's why were here to help you how to make your jumpsuit the hero of your look.
Formal Occasions
A dress is not your only option for formal occasions. It may be a safe option but wearing a jumpsuit will earn you that out-of-the-box stylish edge. Wear a well-tailored and sleek style that flatters you. Don't forget the accessories. Go for something simple and chic.
Casual Occasions
For casual events, go for cotton or denim types of jumpsuits. Loose-fit jumpsuits are also a way to go. Its elastic waistband is flattering and perfect for first-timers. If you are going to go for flats, make sure to wear laced-up sandals or cropped boots.
Jumpsuit Accessories
A jumpsuit is an easy go-to outfit but you need to learn how to accessories to level-up your style.
Belts – Belts will help you highlight and make your waist look slimmer. Although jumpsuits have fitted waist, it's good to add that accent.
Jewelry – Designers made jumpsuits to have a uniform look which can make it a little bit boring. Integrating bold pieces of jewelry will add more detail in your look. Also, it will break the monotony of the jumpsuit.
High Heels – One of the downsides of jumpsuits is that they make you look shorter than your real height. One of the most effective ways of countering this is by wearing high heels. It will add the height that you need to make you look taller while sporting your favorite jumpsuit.
Jumpsuit Layers
Accessories are not the only thing that can add depth to your jumpsuit. You can layer a blazer if you're attending a formal event and a leather jacket for casual events. One of the most current trends now is wearing a shirt either over the jumpsuit or underneath it. If your new to this trend, try wearing a white shirt underneath your tank jumpsuits. You'll notice that there's a different feel to it.
What shoes do you wear with a jumpsuit?
There is a perfect type of shoes for every type of jumpsuit. To bring out the best in your jumpsuit, you need to make sure that you're wearing the right pair of shoes. To help you with this, we listed different kinds of shoes and the jumpsuits that work best with them.
Wedges + Semi to Ultra-Wide Leg
Wide-legged jumpsuits are best paired with wedges. It is because it sits right over the shoes without clumping. Wedges go well with casual and lightweight jumpsuits like denim, linen, or cotton.
Sneakers + Cropped Loose-Fit
For a more relaxed look, pair a cropped loose-fit sleeved jumpsuit with some sneakers. The cropped leg will help show-off the sneakers. It will also give off a complimenting boyish and cool appeal.
Flats + Tapered/Straight Leg
Tapered or straight-legged jumpsuits are best complimented by flats. This type of shoe will prevent unwanted clamping around the ankle. You can also pair cropped legged jumpsuits with flats.
Heeled Sandals + All Types
Heels in general are a good pair for every type of jumpsuit. If you're going for a formal look, go for some heeled sandals.
Flat Sandals + Cropped/Tapered Leg
Wearing flat sandals with your jumpsuit will give you a more informal vibe. Its best compliments casual cropped or tapered legged jumpsuits.
What body type should wear jumpsuits?
You've already followed every guideline on how to wear and style a jumpsuit. Yet, when you look at the mirror there's something amiss. You bought everything the model is wearing. But it turned out different from what you're expecting.
One answer might be your body type. Jumpsuits are not exclusive to people with an amazing figure. But you need to remember that jumpsuits highlight your waist. Also, it tends to make you look short. Like finding the right pair of shoes, you need to find the right kind of jumpsuit for your body type.
Here is a list of different types of jumpsuits for some body type.
Tall: Because of your long stature, you'll be able to handle a wide-leg jumpsuit. You can go for 35 inches or longer inseam. It will give you enough coverage including the added height of the heels.
Apple Shaped: Go for a loose top with an elastic waistband to create an hourglass illusion.
Petite: Highlight your figure with a slim, cropped jumpsuit. Since your frame is smaller, you need to lessen the fabric draping on your body. Go for a tapered legged jumpsuit. It will prevent the fabric from bunching around the ankle.
Pear-Shaped: You don't need to hide those hips when you wear a jumpsuit. A straight or wide-legged jumpsuit will highlight your hips in the most flattering way. Also, flash some collarbones by opting for an off-shoulder topped jumpsuit.