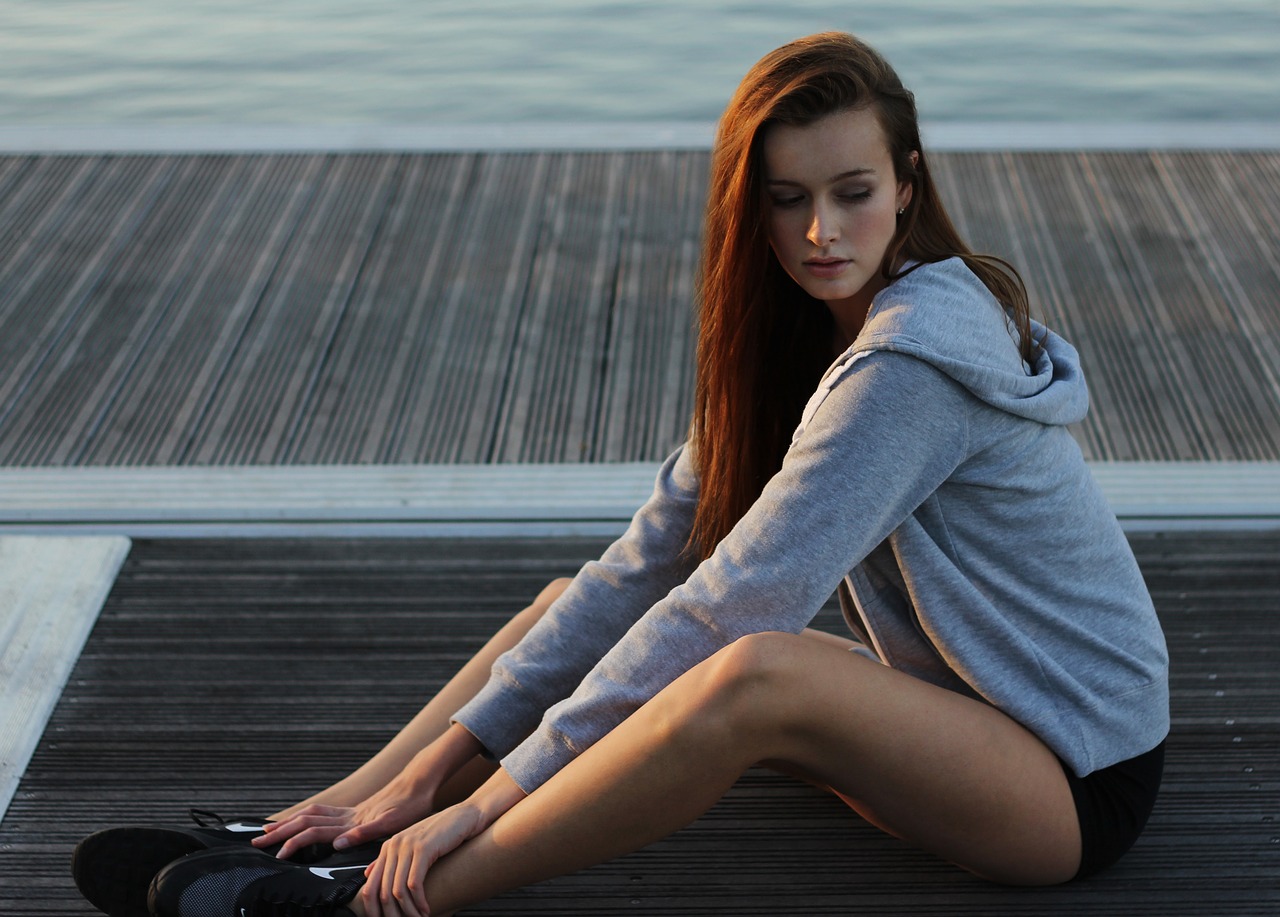 Hoodies shrink in hot temperatures. And so, when you have a hoodie that is actually too big, you can shrink it. There are a couple of ways by which you can shrink a hoodie without destroying it. The first method is by using a washer and a dryer. The second method is by using an iron.
Once in a while, you get to buy a hoodie only to realize later on that it is actually too big.
Fret not!
Shrinking them is easy. In no time at all, your hoodie should fit you better.
One or a combination of these two methods would surely make your hoodie fit you to your liking.
Read on to find out how.
Method 1: Washer and Dryer
The method requires you to wash and dry your hoodie in warm (or even hot) temperatures. Here's how to do it.
Read
It is always important to read the washing directions. This should be something you can find on the tag of the hoodie. This should be your first step in this method. It will give you an idea if the hoodie has very specific washing instructions.
You also need to identify the type of material that you have. This is because some materials easily shrink when exposed to heat. Others will not shrink at all. For example, cotton shrinks easily. But when it comes to synthetic fabrics, they don't shrink that much.
If the tag advises you to wash the garment in cool water, you know what it means. It means that you wash the hoodie in warm water. This should shrink the hoodie.
Wash
The next step is to wash your hoodie in hot water now. This should be your first attempt at shrinking the garment.
You can use a sink to do this. Let the hot water run through the hoodie. Do this for about 5 to 10 minutes.
After about 10 minutes, let the hoodie cool down. Once the hoodie is cool, check its size.
If you are already satisfied with its shrinkage, continue with the washing. Wash it like you would your other garments. If you want to shrink it further, you may need to use boiling water to achieve this.
One word of advice, though is to be careful when dealing with wool. This type of fabric is more sensitive to heat than most. This means it would shrink faster compared to cotton or other types of fabrics.
Submerge
Now, if step two did not work to your liking, you can proceed to this next step. This is when you submerge the hoodie in boiling water.
This will surely shrink the fabric to your liking.
The perfect timing to submerge the hoodie is when the water just comes to a boil. Once the hoodie is finally submerged, cover the pot. Take the pot off the heat.
Remember, if you want to shrink it one size lower, you can leave the hoodie inside the pot for about 10 to 15 minutes. If you're going to shrink it to 2 sizes lower, leave the hoodie submerged until the water cools to room temperature.
Also, remember that you cannot do this with polyester. You are going to ruin the fabric if you subject it to hot temperatures.
Off to the Machine
Once you are finally done with submerging the hoodie, wash it with your other garments. These other garments are, of course, those that you would also like to shrink.
If you don't have other garments you would like to shrink, wash your hoodie solo.
Once you are finally done washing the hoodie in the washing machine, check the size.
Naturally, you use hot water when washing, even in the washing machine.
Dry
If you are still not satisfied with the shrinkage after washing, you can toss it in the dryer.
Remember to use the hottest heat setting when doing this. Use the hottest and set it on the longest drying time. This should be able to shrink your hoodie some more.
Check and Fit
Once dried, leave the hoodie to cool. Lay it flat on a surface to cool.
After it has already cooled down, check the fit.
If you are still not satisfied with the fit, you can proceed to the other method.
Method 2: Iron
The second option is something you resort to if you are actually not satisfied with the first.
Doing so is simple. This includes wetting the garment, wringing it out, and laying it on your ironing board.
Identifying the Material
First of all, you need to know which material you are dealing with here.
If you have with you a polyester hoodie, you can easily damage it with iron. It can harden up, especially if you expose it to hot temperatures.
What you can do is lay a cotton fabric on top of it.
The cotton would provide a barrier against the heat of the iron. Either you use a large shirt or a towel to do this. Even if your hoodie is a combination of polyester and some other fabric, you still need to do this.
But if your material is cotton, there is no need to add a barrier.
The Heat
When ironing, make sure to use medium heat.
Turn on your iron. Let it warm up a bit.
Be careful with the heat. When you use the hottest temperature, it can burn your hoodie instead of shrinking it. If the heat is too low, it will not shrink either.
Settle for medium heat.
The Pressure
When ironing, apply a bit of pressure to the hoodie. Use moderate pressure.
Iron your hoodie slowly.
And when leaving the iron in one specific area of the hoodie, make sure not to make it last for more than 10 seconds.
If you let it stay in one area for more than 10 seconds, it may burn.
It Evaporates Away
If you can remember, you started with your hoodie being wet.
While ironing your hoodie, you would notice steam rising. This is what actually results in the shrinking of the garment.
When most of the water has already evaporated, your hoodie would already have shrunk.
When the hoodie is already at your desired size but is still damp, hang it. You can hang it to air dry, or you can also use a dryer. Put it in for about 10 to 20 minutes.
If, after these methods, you are still not satisfied, see a tailor.
A tailor would be skillful enough to make some adjustments with the size.
How should a hoodie fit?
Hoodies should not be too baggy. They should never be too tight either. Hoodies were designed with sports in mind. As such, they should be comfortable and easy to move in. It should be tight enough not to lose its shape. But it should not also droop.
In the past, hoodies trace their origins to American company Champion. It was actually designed with the athletes in mind. It was to keep the athletes dry and warm, especially in wet weather.
These days, hoodies are simply part of one's fashion sense.
The reason is simple. Its growing popularity may actually because of the comfort it brings. It can be one of the most comfortable garments around.
This makes hoodies well-loved by everyone.
And as we all know, hoodies do not fit you as a glove fits your hand. It is a garment that comes with extra spaces for you to move in comfortably.
This brings us to the topic of how big it should be. How should a hoodie fit you?
Here are a few things to remember when getting a hoodie.
The Fit
The first thing to remember is that it should not be too baggy when looking for a hoodie. It should not also be too tight.
Remember that you should be in the middle when checking hoodies out when it comes to the fit.
As we already know, hoodies were actually created for athletes. This should make you more comfortable in it.
The midsection should not bulge. But it should not be too tight either.
When looking for a perfect fit, it should be tight enough to hold its shape. But it should never droop as well.
The Length
Check out the length.
When wearing it, it should stop just above the fly of your pants.
The Sleeves
These should end around the wrist.
Try to check where the cuff of your shirt should be. Your sleeves should sit there.
When it reaches and goes over your hands, it is not the perfect size for you.
The Neck
Remember that if it shows a lot of your chest, it is not the perfect fit.
There is a drawstring, yes. But when the neck part is too loose, go look for another size.
How do I wear an oversized hoodie and not look sloppy?
If you settled for an oversized hoodie, fret not. You can always look fab in it. There are many ways by which to rock with oversized hoodies. One of them is to choose lighter shades. You can also wear it with something else like a blazer. Or why not try knee-high boots? There are a lot of ways to do this. Remember that oversized hoodies should never look sloppy on anyone.
Did you already try shrinking it but did not get the desired results? Or did you just get an oversized hoodie as a gift and would want to look great in it?
No matter the reason, there are simple ways to don an oversized hoodie without looking sloppy.
Here are a few examples of how to do it.
Light Shades
Always remember that softer shades of garments make everything look great.
Think of a mocha-colored hoodie. Or consider the color beige. There is always something about these colors that bring to mind luxury.
Of course, we don't mean super luxurious. But it makes everything look expensive.
If you have a hoodie with lighter shades, even pastels, pair it with white jeans. Cream-colored jeans also work well.
Blazers
This simple styling works all the time.
Throw in a blazer over a hoodie and a jumper. It instantly transforms your look into something that's trendy.
Crop It
Here's something you can do.
If it looks too baggy on you, you can crop it.
But before cropping, make sure that you mark the spots where you are going to do it.
Cropped hoodies look great with high waist jeans.
Knee-High Boots
Okay, think of Ariana Grande.
If you think you can rock her look, this should be the way to do it.
Get an oversized hoodie. Pair it with knee-high boots. You're good to go!
This outfit is not just sexy. This is easy to put up as well.
Baggy All the Way
If you feel like you want to give in to the baggy-ness of the look, this is the way to go.
Start with an oversized hoodie. Now, one thing to remember when donning this look.
Go with a hoodie that is not super baggy. Make it semi-baggy. The thing to remember is that the hoodie should not produce that extra piece of fabric. This should be critical, especially around the waist.
In a nutshell, it is baggy, but not too baggy.
Pair it with wide-leg cargo pants. A pair of jeans would also work.
Finally, finish the look with a pair of loafers. You can also wear it with ankle boots.
One need not fret on oversized hoodies anymore.
You can always wear it without looking all sloppy. It all boils down to your personal styling.
You have a lot of options. You can go with baggy pants, or you want to look sexier with knee-high boots.
If you don't have anything else to wear, pair your oversized hoodie with leggings. Finish it off with a pair of sneakers.
Because you see, an oversized hoodie will only be sloppy if you lack confidence. This always happens if, in the first place, you look sloppy.
It all boils down to your character, confidence, and personal style.