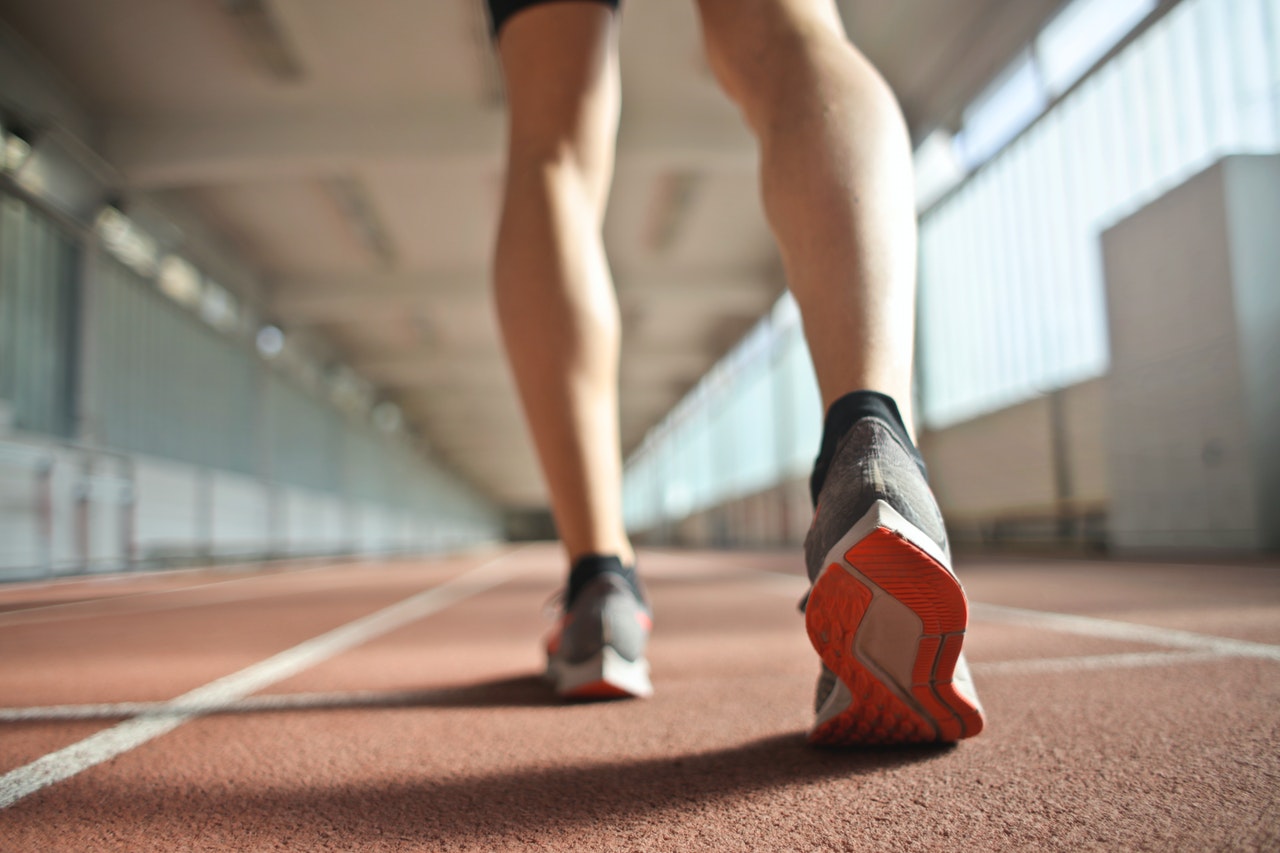 The life of a pair of shoes does not always depend on its price. There are a lot of ways by which to extend a pair's life without spending too much. First of all, you have to consider the quality. You should also make sure to protect the soles of your shoes. Proper storage also helps. Aside from that, having enough pairs of shoes for rotation is also recommended. This means that if possible, you do not wear the same pair of shoes two days in a row.
You don't always need to have the most expensive pairs of shoes to make them last.
It always depends on how you care for them.
No matter how cheap your shoes are, they can always last if you know how to handle them. At the same time, it does not matter how expensive your shoes are. If you don't know how to care for them, they would always deteriorate fast.
So, how do you care for these shoes?
Here are a few things to know.
Go for Quality
There are cheaper shoes that are of high quality. At the same time, there are more expensive ones that will not last long.
When buying a new pair of shoes, no matter how cheap, please pay attention to their quality. When you invest in quality in the first place, you will always have a pair of shoes that will last.
Sole Protection
Obviously, the first part of your shoe that gets damaged is the sole.
This is what removable sticky sole protectors are for. They are there to protect your soles.
Wooden Shoe
To prevent your leather shoes from creasing, you can make use of a wooden shoe tree.
What this does is stretch the shoes. It retains the shoe's original size.
Aside from that, this also absorbs sweat and moisture.
Newspapers Stuffing
If you don't have the wooden shoe tree, there's an alternative.
Stuff your shoe with newspapers. Make sure to be generous with the number of newspapers you're going to use.
We assure you, it works just as much as the shoe tree.
Dust Bags
Protect your shoe from dirt and dust.
Most expensive pairs of shoes already come with dust bags. But most shoes don't come with these bags.
You can always innovate.
Use a pillowcase.
Also, remember to store your shoes in a dry place. This is because moisture does not really have that good relationship with shoes. They tend to damage your shoes.
Rotations
Yes, they are your favorite pair of shoes. But it also helps if you don't wear them every day.
Make sure you have another pair that you can wear as well.
Wearing the same shoes two days in a row can be damaging.
Polishing
We may sound like your grandfather, but seriously, polishing your shoe works. This is especially true when you have leather shoes.
Polishing gives life to your leather shoes.
Sole Replacements
If you find your soles looking tired and weary, it may be time to replace them.
Cobblers can do the trick.
How long should cheap shoes last?
Cheap shoes can last for a long time if you care for them well. Usually, it takes about 8 to 12 months of constant use. If you care for them well, it can last for more than that. Shoes can go to as much as 300 to 400 miles before you notice some wear and tear.
We all have our favorite shoes. And these can be because of a lot of reasons.
It can be because of the comfort it brings. Or it can also be because it is just something we love.
Whatever the reason may be, we tend to hold on to the shoes we love.
But making them last is always hard, especially with shoes that are not as expensive.
No matter their price range, Shoes need care. Whether it is a pair of leather or running shoes, they demand for your attention.
This is why we're here.
We are going to touch on a few tips on how to care for your shoes.
Remember, shoes that are well taken care of will always last.
First of all, one should understand the types of shoes and how long they last.
When it comes to material, those of leather or suede can last for many months. In fact, they can even last for years if you care for them well.
When it comes to leather, polishing and conditioning help a lot. Wiping them dry when they get wet can also do miracles.
On the other hand, man-made materials tend to get damaged easily. This is because such synthetic materials do not have a longer life span.
Expect their threads to easily pull away from the foam or soles where they are attached.
The reason for cheaper shoes is because of their manufacturing costs. The materials and production costs are cheaper. This translates to a lower price of the finished product as well.
The risk, however, is that some cheaper shoes tend to use low-quality materials a well. And this is where the easy damage comes in. These materials may not be as durable as real suede or leather.
But there are shoes with real leather. Some shoes come with authentic suede. When you have these types of shoes, you can expect that they last for long.
When you know you have cheaper shoes of high quality, you get that peace of mind. You not only know that you took care of your budget. You are also assured that the shoes will never disappoint you.
Once you have this type of pair, you now need to understand how to take care of them.
And yes, even if what you have is a synthetic pair, once you know how to care for them, you'd be fab.
Here are a few more reminders on how to eliminate the others and choose the right shoes. And when you can find one, we've added a few more tips to level them up.
Finding Them Cheap
Course, you will never go for poor quality. They will never last. Now, finding cheaper but high-quality shoes may pose a challenge.
But when you know where to look, there would always be pairs of shoes that fit this bill.
For example, if you head to stores online, you can find cheaper shoes. Some of these have gathered good ratings from users.
It doesn't always have to be a popular brand. There are a lot out there. They come in many brands and styles. And as a wise shopper, you need to consider the quality as much as the price.
Now, there may be pairs of cheaper shoes but don't fit the bill that much. Here are a few methods that you can consider.
– You can fix uneven soles with heel plates. There are a lot of them sold online. This should be able to fix your balance.
– Fix or replace the insole. This should help you avoid back pain. Remember, not all back pain is from poor posture. Some may be because of a lack of support. This is something you can get from the soles of your shoes.
Blot the Blemish
Common to leather shoes, blemishes often appear once in a while. When such happens, use leather moisturizers.
These moisturizers are available everywhere. They would help keep the color and shine of your overall look intact.
Shine
No matter the type of leather, it would always be beautiful. Naturally, we would want to keep them that way.
Leather shoes are just the same.
To retain their shine, use a leather polish.
This should be able to bring out the shine in your leather shoes.
Note, however, that you have to choose the correct type for your shoes. There are different kinds of these products for varying types of leather.
Off with the Odor
This is natural.
Shoes would eventually have an odor to them. This is common, especially with shoes that are frequently used.
The accumulation of sweat, paired with its age, will result in the shoes having that odor.
Odor eliminators can well… eliminate these odors. Some call them odor eaters. But no matter how you call them, they can help with getting rid of the smell. Plus, they're also available online, which makes it easier for you to get one.
If you don't feel like getting these odor eliminators, there are home remedies you can go for. These are:
– Cotton balls – soak them in lavender or peppermint. Leave them inside the shoes.
– Activated charcoal – they come in bags and can absorb odors. Leave them inside your shoes.
The Sole
When the shoes get old, they usually lose their grip.
They may feel comfortable while you wear them inside your house. But once you go outside in them, they may not feel that great anymore.
The soles of your shoes go through the wear and tear process. And there is no way for you to avoid them; unless you choose not to walk in them, which defeats the purpose of having shoes.
Anyway, if it has come to your attention that the soles are getting thinner, get a cobbler. A cobbler would be able to help you out in fixing or even replacing the soles for you.
Lace it Up
There are shoes, leather or not, that come with laces.
And these laces may sometimes start to look worked sooner than later.
When this happens, do not hesitate to get new laces. Having new laces would make your shoes look brand new.
And when choosing a lace, you can choose any color that you like. You can go for the same color as the one you are throwing out. Or you can also go with something bold. We leave it up to you.
And if your shoes come with buckles, a metal polish can help. They would be able to help you make those buckles and clasps shine.
Will expensive shoes last longer?
Most expensive shoes last longer. They usually last longer compared to cheaper ones. This is because cheaper shoes are usually affordable due to their materials. These materials are always priced low and can also be poor in quality. But not all expensive shoes last long. Not all cheaper shoes get damaged easily. One factor that could affect the longevity of your shoes is how you care for them.
This is a common question. You may even have asked the same question recently.
Would it be worth the investment if you buy expensive shoes? Would you rather buy two expensive pairs than horde ten pairs of cheaper ones?
According to some experts, expensive shoes are worth it.
Aside from lasting you a long time, here are the other reasons why.
Comfortable
It all boils down to the construction quality of the shoes.
When you buy expensive shoes, the quality of their manufacture is so high. It would be hard to imagine seeing loose ends in expensive shoes.
And because its construction is top-notch, they are uber comfortable.
Stable
What is great about expensive shoes is their stability.
It all goes back to its construction.
Because its construction quality is high, there is no wobbling around. Wobbling or a feeling of instability when walking is common in cheaper shoes.
Of course, not all cheaper shoes make you wobble. Some give you stability as much as the expensive ones do.
But these cheaper shoes come rarely.
With expensive shoes, you are ensured of their stability.
Attracting Compliments
Because expensive shoes have something to prove, most of the time, they look great. You can rarely see expensive shoes that are super ugly.
And because they look great, expensive shoes attract compliments.
They Last a Lifetime
As mentioned earlier, expensive shoes come in great quality.
Because of such, it is actually expected that they last longer than cheaper ones.
Expensive shoes have high-quality materials. And these translate to high-quality pairs of shoes as well.
With expensive shoes, you will never need to buy a new pair every few months.
Unless, of course, you like hoarding them in your closet.
Now, that's a different story.