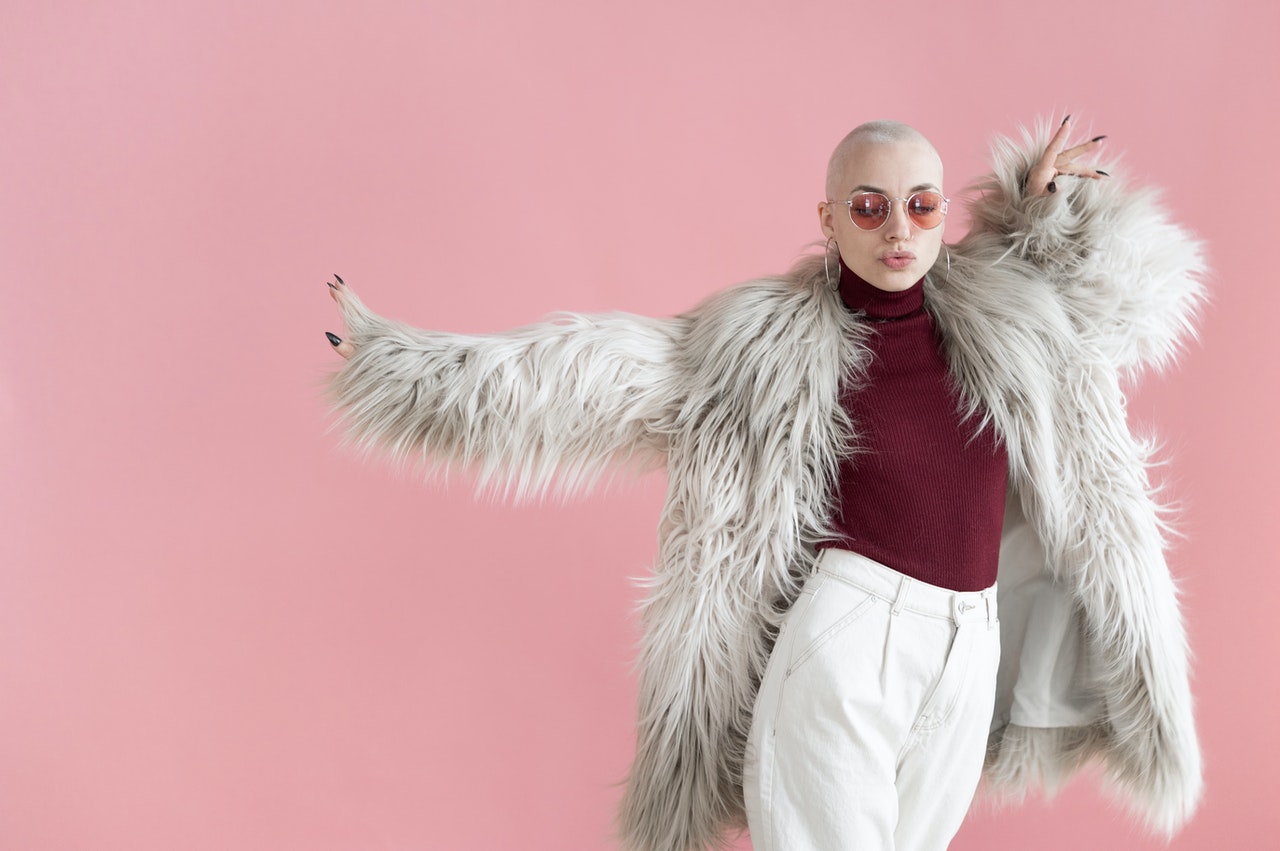 We always equate good quality with being pricey. And yes, most of the time, expensive clothes come in great quality. Not only that, but they look better as well. It starts with the fabric that lasts longer. And then it goes to the stitching done with care and expertise. These clothes that you deem to be more expensive are there to last.
Some cringe at the thought of a $150 pair of jeans. For most of us, this may sound too much for a single garment.
The thought can even be daunting. This is especially if you prefer spending on experiences rather than material things.
But the American culture pushes most to spend more. This is true when it comes to clothes.
Because when it comes to American fashion, there are only two possibilities. You could be spending a lot on clothes. Or you could be spending too little on bad quality clothing.
In a society where bargains and close-out sales are norms, we have a cheap clothes mindset. And with that mindset comes the thinking. It is the thinking that because they come cheap, they should be easily disposable as well.
But take a look at a well-dressed person.
Well-dressed individuals tend to have an aura in them. They have this air of having paid for what they wear. And this is for a good reason.
If one looks at it, expensive clothes always come in good quality. This is because they last longer, and so are great investments. Such a thought translates into one feeling better when wearing expensive clothing.
Aside from this, there are a lot more reasons why one should invest in pricier garments.
Read on.
Durable
It does not take a genius to surmise that expensive clothing lasts longer.
How many cheaper garments have you bought that lasted for years? There may be a few. But most of the time, it only takes a few washes, and these cheaper clothing starts to fall apart.
When your clothes are on the pricier side, they were evidently made better. Observe the quality of the fabric of expensive clothing. Look at how the stitching was done.
All these are factors that result in expensive clothing lasting for many years.
Have you heard of the concept of cost per wear?
This concept measures the amount you "spend" every time you wear a garment. This is then equated to the time you have the garment.
With this concept, it appears that expensive clothing becomes cheaper in the long run. This is because, despite its hefty price, you get to wear it more times than the cheaper clothes.
Also, you should know that expensive clothes come in small batches. This means that utmost care was actually given to the production of such a piece of clothing.
This makes it higher when it comes to quality and better when it comes to appearance.
The comfort it Brings
Aside from expensive clothing looking great, they're more comfortable as well.
Talk about the amazing fabric used. Because the better the fabric is, the more comfortable it is as well for the wearer.
Cheaper clothing mostly has synthetic fabrics.
First of all, these are not as breathable compared to natural fibers. Depending on what you need, these fabrics will not keep you warm (or cool).
Apart from breathability, a high-quality fabric allows you to be more comfortable.
Take, for example, a cashmere sweater. You know for a fact that cashmere is more comfortable than the other fabrics.
And they may be more expensive than the synthetic options in the market. But, despite the price, if it is comfort you are looking for, these garments deliver.
Aside from the fabric, the fit of expensive clothing is also on point most of the time.
An ill-fitting garment is usually uncomfortable. It could be from the cut of the pattern. Or it could be the stitching.
But if there is one thing we are sure about, a good fit equates to comfort, too.
And a perfect fit looks better on the wearer.
No Impulse Buying
The thing about cheaper clothing is that you tend to buy more.
A consumer gets to believe that since it is cheaper, buying a few more is fine. It is always easier to justify further purchases when all you have are cheaper clothing. Some of these you may even discover later on to be beyond your fashion sense.
This leads to a horde of clothing in your closet you don't necessarily wear.
One might think that the garment was cheap anyway. And so, it does not matter.
But over time, it does matter.
This pile of clothes you rarely wear amounts to a piece or two of expensive garments.
Now, compare that with buying high-quality and better-looking but expensive clothes.
Chances are you will no longer be looking at other clothes when you already have them. When the garment is a bit more expensive, you tend to be careful with your choices.
You also try to ensure that you will get the most out of the money that you pay. You try to get the best-looking of the bunch. You aim for the prettiest dress you can find with the amount of money you can spend. That is because you want to get the most of your purchase.
And since you already paid for a larger sum, you will no longer tend to buy other items impulsively.
Are expensive clothes always of good quality?
We may raise eyebrows at how expensive some pieces of clothing are. But if there is one thing about them, it is that they always come in good quality. This is because of the materials they use. Another reason is because of the amount of work given to making these clothes. All these and more ensure that you get a garment that will last no matter the high price.
One of the most common misconceptions is that by buying cheap, we save money.
But if there is one thing to know, it is that this mindset is wrong. Understand that most cheaper pieces of clothing are poorly done. This can also equate to poor quality.
In fact, some of these clothes would wear after a few washes.
When you get more expensive clothes, you get items that will last.
Quality and Price
Two factors are at play when it comes to quality and price.
Here they are.
Materials
This is the most obvious reason.
When you have high-quality materials, they spell durability. And they remain in great shape (and appearance) for a long time.
Better materials also mean more comfort to the wearer.
Compare this with a cheaper option like synthetic materials.
Polyester, for example, does not look good. It is unflattering in a lot of ways, even when new.
Compared to natural fabrics, synthetic materials are way behind in the looks department. Natural fabrics may be more expensive, but the glaring difference in looks and quality make up for it.
Stitching
The difference between cheaper and more expensive clothing is in their stitching.
Cheaper brands manufacture their clothes in bulk. These are in factories where workers have to finish as many of the same clothes as possible.
Such a requirement results in poor stitching. The result of this is poor quality when it comes to the finished product.
For more expensive brands, the stitching is always of good quality.
This does not say that all expensive brands have good stitching. Some use sweatshops and produce clothes by the bulk as well. But expensive brands that resort to this type of manufacturing are rare. And this is also something a good amount of research cannot confirm.
Before buying an expensive brand, for your peace of mind, you can research first.
Buying Less Means Buying the Better Ones
There is a little bit of psychology in place when buying expensive clothes.
We mentioned the care earlier before the purchase. This is similar to when you buy a house or a car.
Before you decide on which ones to buy, you always make sure that you have the best option around. As a result, you ensure that you will get the most out of the money that you pay.
When you get cheaper clothes, it does not affect your brain that much. In fact, you can buy as many as ten pieces of $10-items and never think about them afterward.
This is the reason why when we buy cheaper clothes, we buy a lot. And most often than not, we don't wear all of them.
When you buy more expensive clothes, you tend to be careful with your purchases. As a result, you tend to buy less.
Buying more expensive clothes makes you more attentive to the little details. This results in you finally buying items of better quality.
The Care
And like the previous article, we don't care that much about cheaper clothes.
If they don't last that long, we don't think much about them. We can easily replace them because we bought them cheap, anyway.
On the other hand, you would never be careless with more expensive pieces of clothing. You would have to prove to everyone that your purchase was worth it.
So, to do that, you take extra care of your clothes. First, you wash them according to label instructions. Then, you make sure you don't expose the garment to elements that can eventually destroy them.
In the end, whether the quality was good or not, as long as it was expensive, your clothes would last longer.
The Cost Per Wear
Expensive pieces of clothing are never expensive in the long run.
Because of their durability, they last far longer than your cheaper clothes. But, of course, this means that you get to wear them more times than the cheaper ones.
This results in a cheaper Cost Per Wear (CPW) of your expensive items.
Let's say, for example; you got a shirt for $10. For this specific shirt, you only wore it ten times before its ruin. Its CPW is $10/10 wears = $1.
Now, compare that with a shirt you bought for $30. The $30-shirt lasted for three years. You were able to wear it 100 times before it was finally damaged. Its CPW is $30/100 = $0.3.
In such an example, we can quantify the quality that we get through the computation of the CPW.
Another advantage of getting more expensive clothes is storage space. Unless, of course, you are a millionaire, which is a different story altogether.
But for most of us, buying more expensive clothes means we have few items in our closets. This provides us with more storage space than when we get cheaper clothes.
You can still make use of the extra apartment space in storing other items.
The third advantage is that you save time.
When you have a lot of cheaper clothes, they damage easily. As such, you spend a lot of time going back and forth to stores to replenish and buy new ones.
And you can still make use of this time to do other productive things.
How much should you pay for your clothes?
There is no set standard for how much you should pay for clothes. It would have to depend on how much one is willing to pay. In fashion, it is either too cheap or too expensive. Remember two things: high quality and middle price.
Many times we see brands competing for the lowest price. But, on the other hand, luxury brands also compete for the highest amount they can ever muster.
If there is one thing it says about the market, it is this. The consumers can be as cheap as possible. Or the consumers can also pay a hefty price to look luxurious.
When paying for clothes, we suggest settling for the middle price. This should be your safest bet.
Cheap clothes tend to last for a year at the most. By the end of a few months, you would be willing to throw them away. And it would be such a waste.
In the end, you would buy a new batch of cheap clothes. Eventually, you would be accumulating a hefty price out of all the cheaper clothes you bought.
When you buy luxury items, you may have quality but only get one item in a year. If it is actually priced at more than what you earn, that's not for you. You can save up for it, but you should never buy them on a whim.
Settle for quality clothes at a fair price.
When we say "fair price," this would have to depend on your budget.
Never spend more than 5% of your monthly income on clothes. Another thing to remember is to limit your purchased garments to 20 per year max.
Remember, however, that in the end, it is never about the price.
It should always be on the quality of the clothes you buy.
Be cautious when choosing especially expensive clothes.
Most of the time, a higher price may mean good quality. But there are always brands that become exceptions. Because there are times when what you are paying for is the brand name.
Check out the materials—research on how the company manufactures their clothes.
Remember, always stick to companies that aim to give you clothes that look good and clothes that last.