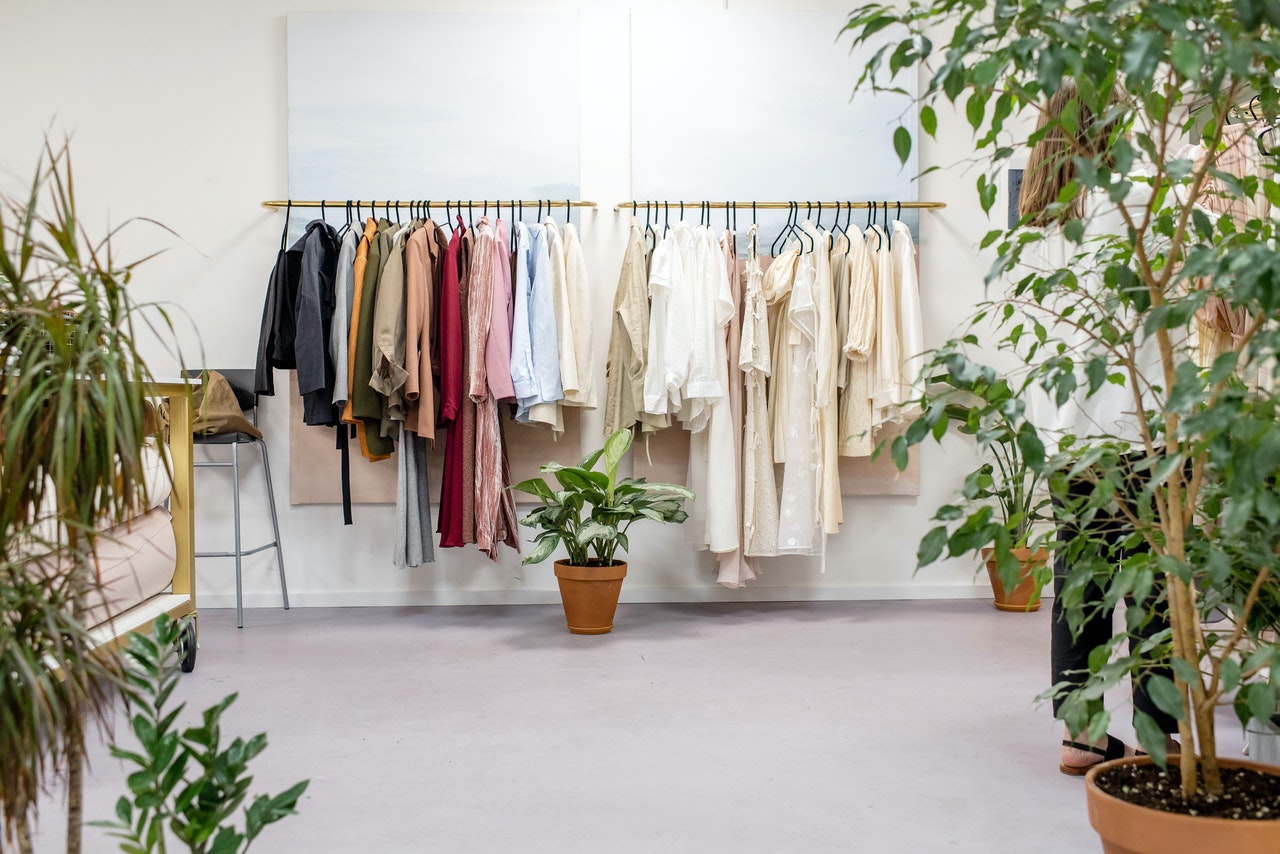 We all love cheaper clothes. But never do we ask whether the brand is ethical or not. Cheaper brands always get themselves surrounded by ethical issues like child labor and lower wages. These, together with animal cruelty and a lot more, are ethical issues we tackle.
The market is so filled with a horde of affordable clothing. But are you aware of their ethical standards?
Some of these brands are actually known for exploiting humans and animals. Some exploit natural resources as well.
A brand's ethical standards have become a major consideration for some consumers. This has also resulted in the birth of activists that fight for human and animal rights. Environmentalists have also sprung into action in the past years.
Now, what are these common ethical issues connected to cheaper brands?
Here they are.
Child Labor
With the goal of cheaper production, most brands have manufacturing sites abroad. These are usually in underdeveloped countries.
Here, companies take advantage of the population's financial struggles. They can usually employ anyone capable of working. This includes children.
And the families of these children do not question such an ethical issue. Why should they? Most of these families need every cent each member of the family earns.
Companies, however, should realize that these children have to be in schools. They should never be in factories.
The Wages
Companies with factories in developing countries always have one argument. And that is that they provide the wages for people from these countries.
True enough. But the question remains. Are the wages enough?
These companies pay the contractors. And the amount that they pay only goes to the workers in trickles.
In fact, workers get wages that are below the minimum. These can barely cover their basic needs. Would there be anything left for emergencies?
Health and Safety
Some of these companies build their factories on the cheap. This could also equate to machines that may not be top-notch when it comes to maintenance and quality.
As long as it does the job, these companies would give it a go. Such pieces of machinery, however, can pose health and safety risks to the workers.
Even farmers that harvest the cotton endure long hours under the sun. Some workers also expose themselves to chemicals and pesticides. These can harm them in the long run.
Aside from harming these workers, companies with ethical issues also harm the environment.
Some use pesticides for cotton farming. These chemicals go into streams and other bodies of water. It results in damage to the environment.
This is just one of the many effects of these factories on the environment.
Most of these companies also get to leave a huge carbon footprint: this and a whole lot of pollution in the area.
Animal Cruelty
Fur, skin, or animal hide are just some of the animal parts that we wear.
And this is animal abuse.
It was only recently when man-made replacements surfaced. But the fact remains that skin and hide are still popular in the fashion industry. Some examples are faux fur, synthetic leather, and the likes.
Some companies also pollute these animals' habitats in the production process. The pollution goes into the water and the air. Not only that, but most of the waste eventually damages the ecosystem. This then negatively affects the lives of animals in the wild.
Why are most ethical clothing brands expensive?
To be ethical means to ramp up on costs. Fair labor and a great amount of care for the environment costs a lot. The same is true when sourcing sustainable and high-quality materials. These and more are the reasons why ethical clothing brands are expensive.
Most consumers would always raise eyebrows for garments that come with higher prices.
And we, as consumers, tend to look for a cheaper option.
We may put to mind that higher prices can be a bit on the elite side of things. Little do we know that it is more than that.
There are far more reasons why high-end brands cost just as much.
Consider ethical standards when it comes to manufacturing.
And by conforming to ethical standards, this can result in a higher cost of production. This then equates to a higher price tag.
Going back to ethical issues earlier, how do high-end brands fare?
Read on.
Labor
A company that conforms to standards ensures its workers get what they deserve.
The wages are enough for their basic needs.
And while the wages may not be much compared to a marketing job, it can let its workers live by some level of comfort.
Not only that, but these companies ensure that the workers get benefits. Some common examples of these benefits are health and dental benefits. Some would even go as far as offering educational benefits to family members.
Conformity equates to a higher cost when it comes to salaries and benefits. The salary packages these companies offer cost higher. This then translates into a higher production cost.
And no, these companies do not condone child labor.
Health and Safety
Most of these ethical companies ensure the health and safety of their workers.
In fact, some of them may even invest heavily in their pieces of machinery. Such a high investment assures its workers of their safety in the workplace.
Aside from that, companies with ethical practices also follow a certain safety standard.
Audits and checks are regularly conducted. This is to ensure that the company can provide a safe working environment to its workforce.
Materials
There are ethical ways of sourcing materials.
But this option may be a little pricey.
Some companies get their materials from farmers that pay their workers right. This may also mean that the materials, right from the start of production are more expensive.
The extra cost then trickles to the consumers. Because of the higher cost of production, this equates to a higher price tag for the consumers.
There are also others that op for raw materials. One such example is getting wool directly from the sheep. Or some would directly get cotton from the farm. This is something they prefer rather than getting pre-loomed fabrics.
This provides the company with more control, especially in the treatment of workers. Aside from that, the company also ensures they have visibility on animal welfare. Farming standards are also met.
But then again, this comes with a higher cost, which goes directly to the buyers.
Aside from that, companies that adhere to ethical standards have a lot of other costs.
Some of these are go-to branding and marketing, certifications, up-trainings, and a lot more.
How do you buy ethical clothing on a budget?
Choosing a cheaper yet ethical brand may be daunting. But there are ways like reading more on brands, their producers, and their ways. This is to make sure they adhere to ethical standards. Or you can choose to get secondhand items. Ethical yet cheap.
We understand it is never cheap to buy from ethical brands. But this is not the end of things. There should be ways.
Just do a bit of research. A few clicks here and there, plus a change of mindset, can eventually lead you to a great find.
Here are a few ways to note when shopping for ethical brands on the cheap.
Research
We may have ideal brands in mind.
Once we have that, do your research. Does this company pay its workers fairly?
We know it would be hard to confirm this. Some companies claim to pay their workers right but, in reality, do not.
Try scouring through the brand's website. This should contain such details.
If not, look it up in other sources. Websites like Better World Shopper can help you with your research. It would show you how companies fare when it comes to human and animal rights. It also shows whether the brand looks into the environment's welfare and a lot more.
The Sustainable Producers
Some brands show off their credentials. And you should look for them in your research.
These brands publicize their ethical and environmental partners.
Look for certifications.
The most popular of these certifications is the Fair-Trade Certification. Other labels include USDA Organic, GOTS Organic, and Bluesign.
An American Made label also assures you of the company's compliance with labor standards in the US. Plus, their carbon footprint is something to be desired.
There are a few more labels to watch out for. These are Union Made, Handmade, and B-Corp.
Getting brands with these labels ensures that you work with sustainable producers.
A Change of Mindset
At times, it is always tempting to get three pairs of jeans for $30.
And when we find a pair for $100, we usually cringe at such a price.
But a change of mindset can do wonders.
Why not consider this.
A $30-pair of jeans always equates to poor quality. You may have bought it cheap. But you can never be sure it will last you for a year or so. And then, you buy another one at $30.
Why not invest in something more expensive but with higher quality?
A $100-pair of pants may be expensive. But it can last you for two years or even more.
With an open mind, one can easily see why the latter is such a great option to take.
This should make everything sound reasonable to you as a consumer.
Bargains
Not everyone has enough budget for new clothes every month.
Some of us may only have a smaller chunk allotted for clothes. And if you only have $1,000 for the whole year for clothes, spending $100 on a pair of jeans may be too much.
What you can do is first identify the brands you are aiming for.
Watch out for the off-season bargains.
And this is a great strategy.
Companies have to rotate their items. As such, they have to put a lower price tag on other clothing items just to get rid of them.
Take advantage of this.
You can buy summer attires during winter. It would be cheaper.
You don't necessarily have to wear it right away. But you have at least new clothes for summer. And it's sustainably and ethically made too!
The Secondhand Clothes
We are all too familiar with apps online that bring us the bounty of secondhand items.
If you are on a budget, you may want to consider this.
This is perhaps the greenest option of them all.
Why?
There is no carbon footprint anymore in producing such clothes. All you have to do is go online and search.
Plus, they're a lot cheaper, too!
There are many options to choose from when it comes to where you can find secondhand items.
You can go to the more obvious thrift shops or garage sales in your neighborhood.
Online stores are also out and abound. Thousands of websites sell secondhand clothes and other items.
We know you are familiar with eBay. But aside from that, there are a lot more.
Consider Swap.com. Or you may also want to check out Poshmark or Zulily.
There are a lot of options to choose from. But be careful. Because once you have it, the return policy may not be as smooth. Make sure to finalize your measurements before clicking on the "Buy" button.
There are also a few more options.
Craigslist always has a great listing of secondhand clothes. The same is true with Facebook Marketplace. In these two, you can easily find secondhand clothes that are actually priced next to nothing.
The search may be a bit tedious. But once you find a treasure, it will be worth it.
Freecycling and swapping clothes with friends are also great options.
But if there is a disadvantage to secondhand shopping, it is the choices. The thrift store can only sell you what it has. You can't always go there and ask for a beige jacket when they don't have one. You can't ask them to check with their stocks or suppliers either.
Plus, if they don't have your size, they don't really have it.