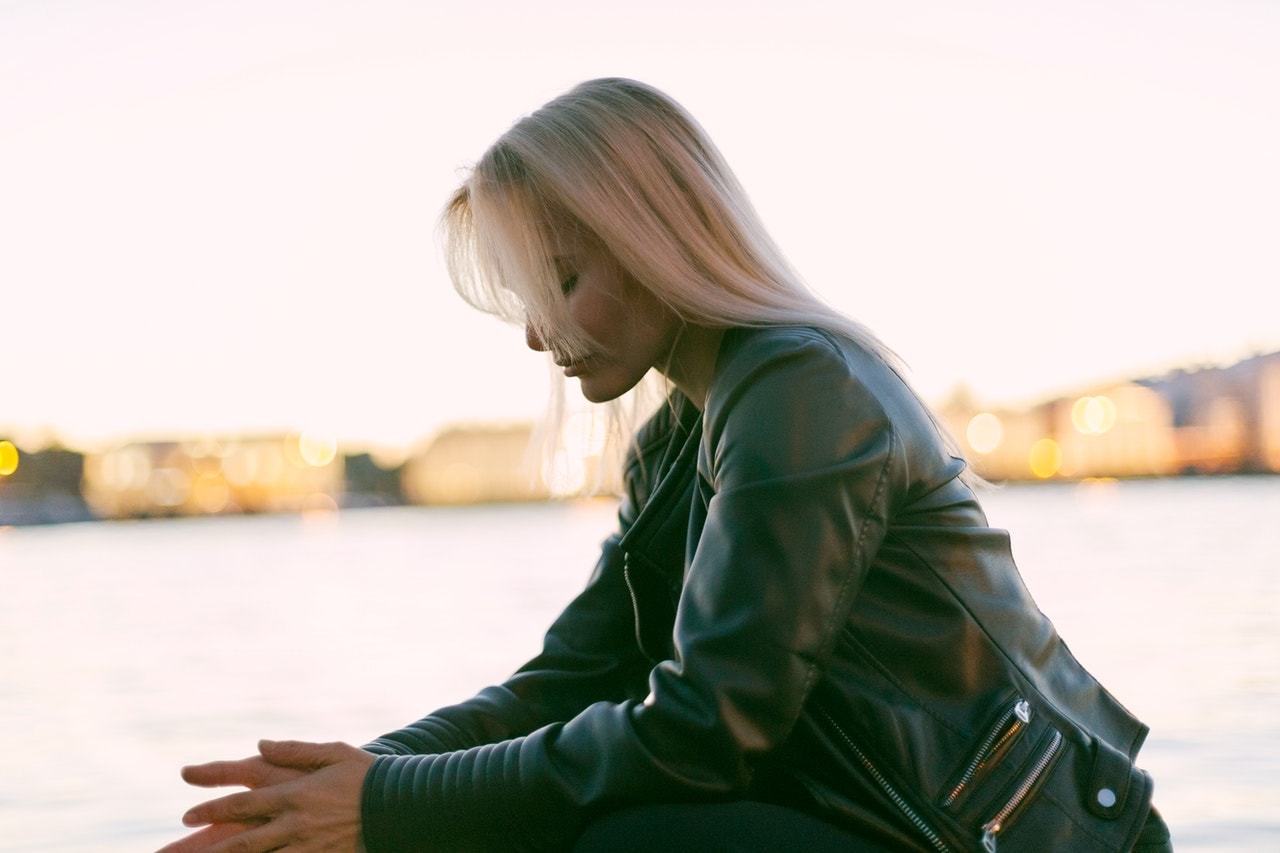 The stretching or shrinking of leather is natural. You will find that over time, the fit of your leather jacket changes. To get that amazing fit, you either would have to shrink or stretch your leather jacket.
The Risks of Shrinking
Owning a leather jacket may be costly. Aside from the initial cost that, upon purchase, the maintenance would also add up. Poorer maintenance of the leather jacket may result in shrinkage. It can also cause bad stretching of the lining.
The jacket can shrink in many ways. The results may sometimes be something we do not expect. This is something you should expect, especially when the lining is wool.
Also, you should note that different types of leather can shrink or stretch in different ways.
One such example is horsehide. It can naturally shrink when it gets wet. The type of leather that stretches and shrinks the most is lamb. On the other hand, calf leather exhibits minimal shrinkage over time.
When a leather jacket shrinks, it eventually affects the cut of the garment as a whole. It may look softer, and its grain may look more obvious. Edges may curl. Its color can even change over time.
Over time, the material will look distressed. It can even look splotchy at times.
Preparations Before it Shrinks
There are a few things to do before a leather jacket shrinks. One of them is to apply beeswax or water stain protectant to the garment. This will prevent the leather jacket from staining. But it will allow the jacket to shrink.
Here are a few ways to do it.
Tub of Water
If there is one thing, you need to remember, use a plastic tub of water. Do not use a basin. The leather dye will stain your sink or your basin. Use a plastic tub.
Submerge the jacket for about 5 to 10 minutes. Once in a while, you can use the sleeve of the jacket to rub the jacket surface. This should assist the leather in absorbing more water.
Remove the leather jacket from the water and rid it of water. Zip the leather up. This should stop the leather from becoming wavy.
Dry the leather jacket for about two days. This may be a bit tedious as you have to check every couple of hours. If the towel is wet, replace it.
Through a Washing Machine
Yes, you can shrink your leather through a washing machine. Just go for a regular cycle. Use cold water. Never add detergent.
Take the jacket out of the water and squeeze out the excess water. Pull the zippers so it does not get wavy.
Put into the dryer on medium heat.
You also have the option to add a few dry towels while the leather jacket is inside the dryer. This should cushion the jacket and will prevent it from getting scratches.
Shrinking by Using a Bottle Sprayer
This should be the safest option in shrinking a leather jacket.
You start by zipping the jacket up. Spray it with warm water. Make sure that you do not wet the lining as well as the cuffs. Also, keep the waist area safe from the water. When spraying, make sure that you spray it just enough. There is no need to saturate the whole leather jacket.
Use a pillow cover to wrap the jacket into. Dry it in the dryer and use the lowest setting possible. You should also check the jacket once in a while. Make sure it shrinks beautifully.
When the jacket is a bit dry, remove it from the dryer. Zip it up to avoid the leather getting wavy.
Wear it for a few hours. If needed, do the process again from the very beginning.
Tip: if you so choose, you can wear the jacket under the scorching sun for a few hours. There is no need for the dryer, should this be the case.
After the Shrinking
If you think shrinking is the last step, you're wrong. Once done, you can apply a leather conditioner to the jacket. This would prevent the jacket from drying out.
How do you stretch a leather jacket?
One of the things that you should know is that leather also stretches out naturally. This is simply by wearing it often. Leather is a material that will begin to stretch with continued use. In fact, the more you wear it, the sooner it will stretch.
Leather is something that stretches on its own. Just make sure to wear it most of the time. It will stretch. Whether it's a jacket, skirt, or a pair of shoes, it will always stretch.
But when you do not have the luxury of time, what do you do?
Well, there are a few more tricks. Let's talk about them.
A Stretching Spray
One of the easiest would be a stretching spray. This is something you can easily get from the market. You can purchase them online at anywhere from $5 to $15.
It makes the leather stretchy and soft. It is also commonly used in shoes and leather jackets.
If there is one thing about stretching spray, it is that you wear it right after spraying. This ensures that the leather jacket stretches the right way.
Using a Conditioner
When there is a spray, there is also a conditioner. It costs anywhere from $5 to $20 and comes in a liquid or cloth form. It softens the leather, making it easier to stretch.
The thing about leather conditioners is that you have to apply this with a cloth. And you have to wait for about a couple of hours before you can wear the leather jacket. This ensures the leather jacket can absorb the chemical well.
A Hairdryer
Another option is to use a hairdryer. The heat from the hairdryer helps in opening up the pores of the leather. It makes the leather soft.
This is quite simple. Just turn on the hairdryer and aim it at the part where you want to be stretched. Wait for the material to become soft before stretching.
So, how do you stretch it? The thing is you wear it. Wear it until the leather becomes cool to the touch. But while it's warm, wear it. And move around so that you can stretch the material well.
Do it the Natural Way.
As you already know by now, wearing the leather jacket often would eventually stretch it.
This, however, is not a very fast method. This should take you days or even weeks, depending on how frequently you use your jacket.
The ideal way would be to wear the garment for at least 2 hours per day. Move around while you are wearing the jacket. The more frequent you wear it, the faster you are to your goal of stretching it.
Weight it Down
Another way to stretch a leather jacket naturally is to weigh it down.
What you can do is hang the jacket from somewhere stable. It could be the ceiling if it's not that high. It could be a table or any stable part of your place.
Weigh it down. You can use a can or a rock. You can actually use any heavy source. Weigh it down, and it will eventually stretch.
How are leather jackets supposed to fit?
One of the great indications that the leather jacket fits is if it fits your shoulders. If upon wearing it, you find that the shoulders are tight, it's small. If the jacket goes over your shoulder, it may be a bit bigger. What you need is a leather jacket that fits the shoulders.
Is it the bad boy vibe you're after? Or are you aiming for the perfect jacket for your next night out? Go with a leather jacket.
But making sure it fits right is the main problem here. Most jackets are either too small or too big for most men. It is thus important to make sure the jacket fits perfectly. Here are a few things to know about right-fitting a leather jacket.
Ensure there is enough room for your hands to move in.
The length should land on your waist. Your wrists should be at the end of the sleeves. If it goes beyond the wrists and to your palm, it's a big NO!
Make sure the shoulders fit.
Now that you know how it should fit, the next thing to do is look for an appropriate style for you.
Leather Jacket Styles
Who would ever think there would be so many styles? Before mastering the how is wearing a leather jacket, you need to know the what. What style fits you most? Here are a few styles to choose from.
The Biker
This is the most popular style of all leather jackets. It comes with a lot of quilting and buckles. Most designs also come with a lot of pockets. This is easy to use. And we think this is the reason why this style is so popular.
The Trucker
This style always comes with thicker collars. They bring with them a slightly oversized look.
Plus, these jackets also come with popper buttons instead of having zippers.
The Rotor
This should look like a biker jacket. The only difference is that it brings with it a more casual vibe.
One thing to note is that this does not come with blings that are common in biker jackets. Instead, it comes with ribbed elbow pads and a lot of pockets as well.
Indiana
This here is a mix of a trucker and a biker jacket. The jacket contains similarities to both jackets combined.
It is as comfortable as well. It brings a few blings but not as much when compared with a biker's.
Pair it With These
Now, there comes a time when a jacket really looks cool with another piece of clothing. It may be a bit confusing. But do try any of these looks, and you will all be fine.
Leather Jacket + Camo Print
This look is more casual—a leather jacket paired with camo print trousers. Camo prints made a big return to the fashion scene. It came in the form of skinny joggers, while some come in combat trousers form.
They're comfortable, and they easily pair well with any shoes.
Leather Jacket + Fitted Shirt
Let the leather jacket be at the forefront and pair it with a white fitted shirt. Tuck the white shirt into your skinny black jeans. Pair it with your leather jacket, and you got it all covered.
We mentioned white shirts. But we did not close our doors to patterned ones. Ante up your style and get a patterned shirt. Pair it with a silver belt buckle and a leather jacket. We assure you, heads will turn as you pass by.
Make it Suede
This is a more comfortable ensemble.
Grab a suede leather jacket and pair it with dark denim jeans. How about a loose-fitting white shirt inside that jacket?
Take note that this look can go well with any type of shoe. It can be your ankle boots or your trainers; we don't mind.
And oh, don't forget your baseball cap!
Leather Jacket + Graphic Tee
This is so casual. You can wear this just about anywhere.
Head into the nearest pub with friends? This ensemble is the one you can go for.
Get yourself a casual graphic tee and pair it with loose jeans. This should be comfortable enough. Pair it with a leather jacket to complete the look.
As for the shoes, you can go in black trainers. This should be casual enough. Or should you wish, you can go for black boots.
If the weather is too cold for you, you can, of course, change the tee. A hoodie would be more appropriate. It's classic and casual. And this one here is easy to assemble.
This is perfect especially if you are having issues with choosing what clothes to wear.
—
Now that you have an idea of the various jacket styles, why don't you try any of these combinations?
If there is one thing we can assure you, these ensembles would surely get you some extra jealous stares.