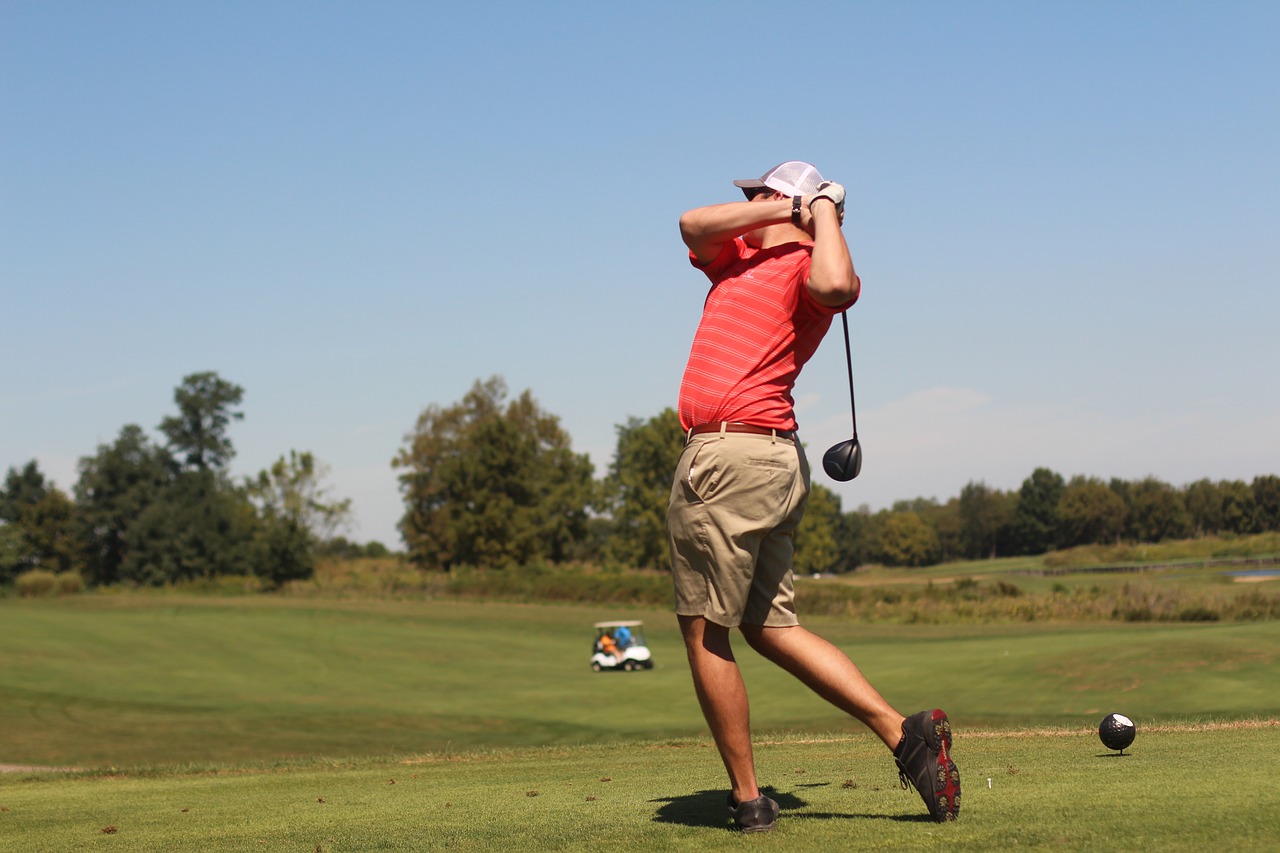 Khaki may not look like it's an exciting garment. It is neutral, versatile, and can go casual with a T-shirt. Or you can pair khaki shorts with a tailored blazer for something more formal. Khaki shorts need not be all safari. A change of top and accessories will do the trick.
Because of its versatility, you can almost pair khaki shorts with anything.
Here are a few samples where you can rock with your khakis.
Beach Bum Look
One of the best color complements for khaki shorts is the color of sand.
Ditch those denim and sweats. A day at the beach should be in khaki shorts.
A floral top looks great with khaki shorts. Or when you can, pair it with something white, either a mesh sweater or a tee.
Finish it off with flip-flops and a beach bag to complete the look.
Your khaki shorts should act as a base for all the bright beach colors.
For girls, how about a bright orange shirt? Or how would a fuchsia peasant top look with khaki shorts?
The guys can pair khaki shorts with anything. It can be a graphic tee. Or it can also be a short-sleeved top that one can wear untucked and buttoned-down.
Go in leather sandals, and you're all good for the beach.
The Safari Look
The thing about khaki shorts is that it reminds you of the good old safari.
And speaking of safari, you can't rock this look without getting too sloppy. Consider earthy hues.
If anything, a white button-down shirt blends well with khaki shorts. Roll up the sleeves and don a scarf to soften the overall look.
You can also finish the look with an olive-green cargo jacket.
For the guys, cargo pockets on the shorts look great. Top it with a button-down shirt in a complementing hue. Finish the look with rugged brown boots.
City Vibes
Khaki shorts marry well with a lightweight blazer. And this is not just any blazer. The color should be vibrant enough to land you a slot at the next fashion week.
Soft wrap sweaters also pair well. Choose an unconventional color like red or lime. Finish it off with ballet flats and some sunglasses.
The guys can wear a navy button-down shirt or black tee with khaki shorts. Finish the look with a brown leather slip-on, and you're all good!
A Bit More Formal
Khaki shorts may not always be for a safari look alone.
You can go a bit more formal with this as well.
Top it off with a sparkly tank. Or you can also wear an off-shoulder blouse with exotic prints. Accessorize with some fun jewelry in gold tones. Or you can get some over-the-top necklace to wear with this look.
Finish the look off with kitten heels or wedges. Strappy sandals look great too.
For the males, khaki shorts and a soft black sweater looks extremely good. You may or may not wear a shirt underneath the sweater.
Loafers without socks provide a more formal finish to this look.
What types of shoes go well with khaki shorts?
Khaki shorts can be casual and informal. As such, they look great with informal shoes. Formal shoes like Oxfords don't go well with khaki shorts. What looks great with them are loafers, sneakers, boat shoes, and the likes.
Summer is just around the corner.
We can almost feel the heat of the sun and the cool breeze on our faces.
And yes, this is the best time to get those khaki shorts out.
The reason khaki shorts do well during summer is because of their feel. It is lightweight and provides the wearer with a cool feel.
Generally, these shorts look great with informal shoes. These types of shoes always complement and complete your look.
And there are a lot of these types that you can wear with your khaki shorts.
Here are six of them that you should consider.
Loafers
The first type of shoe is loafers.
Loafers got its debut in the 19th century from the shoe company Wildsmith Shoes. This was initially created as a house slipper for the King.
From there, it spread to other countries in the region like Norway. And then it went into the rest of the continent and the world.
When wearing loafers with khaki shorts, make sure to wear them without socks. It looks great with a buttoned-down top and a blazer.
Make it casual.
Chukka Boots
This type of boots sees its origins in the British military, just like the khakis.
They were actually used during WWII.
They're ankle-length footwear with suede uppers. Its outsoles are leather or sometimes rubber.
Most of the time, these boots can be casual.
And yes, they look great with khaki shorts.
Choose a sand-colored pair of Chukka boots. These look great with khaki shorts and a white V-neck shirt. Make sure to go with rubber soles.
Sneakers
When it comes to streetwear shoes, these may be the most popular around.
Whatever the brand may be, sneakers are sure to amplify your cool look. Add to that is that sneakers are super comfortable.
For your look, you can pair your khaki shorts with a Converse Chuck Taylor plus a vintage tee. A pair of sneakers and a printed casual shirt also look great.
Boat Shoes
As the name itself implies, they are for boats.
These types of shoes usually come with canvas or leather uppers. The soles come with patterns to provide the wearer with traction. This is especially useful when walking on wet decks.
Boat shoes are very casual footwear. Almost everyone owns one.
And its rugged look marries well with khaki shorts.
To go with the nautical-inspired look, wear your khaki shorts with a blue striped tee. Don a navy blazer and finish the look with boat shoes.
Or you can choose to be preppy. Pair your khaki shorts with a salmon-colored polo shirt. Wear your navy boat shoes.
Espadrilles
They are casual and flat.
These types of shoes often come with a canvas or cotton fabric. And its uniqueness comes with the inclusion of an esparto rope in its sole.
This rope is what makes this shoe an espadrille.
From their humble origins in Europe, espadrilles are now one of the most popular types of shoes.
Its unique rope-based soles make this type of shoe perfect for the summer season. And yes, they look great with khaki shorts as well.
When wearing your espadrilles, choose the one with striped designs. Pair it with khaki shorts and a plain-colored shirt.
Or your other option would be to wear espadrilles with your khaki shorts and a white linen shirt.
This makes for a Mediterranean overall look.
Sandals
This is the oldest type of shoes we can give you.
But no matter how old this type of footwear is, it looks great with khaki shorts. This is especially true if you have a plain tee as your top.
This looks cool, especially on a hot summer afternoon.
How should your shorts fit you?
A pair of shorts should fit you just fine. It should not go below your knees. Also, the width of its opening should not be too large, unless, of course, you have large legs. The tip is to go for a slim-fit pair of shorts, which you can work on with its opening.
When everything is too hot outside, wearing shorts is perhaps the best decision you can make. It is cool, fresh, and comfortable.
But at times, pairs of shorts can look sloppy on the wearer.
Here, we talk about how it should fit.
Remember these tips. This is how your shorts should fit.
One of the things you have to remember is the proper length and width. It should be the length of the shorts and the width of the opening.
Shorts are ideal garments for dog walks and other casual activities like the beach. You wear shorts when you lounge by the pool or when you go to a barbeque in your backyard.
Pairs of shorts are casual. But even if they are, this does not mean you will be sloppy in them, which always happens with men.
But why do men always look bad in shorts?
It is because they may not be wearing shorts right.
The shorts may not fit well. In fact, they may even have the wrong size.
This section should guide you on how to steer clear of these common mistakes.
Through these tips, you can look amazing in your shorts. You can look laid back, relaxed, and styled just right.
How It Should Fit
As mentioned earlier, one should always pay attention to the length of the shorts. Aside from that, one should consider the width of the leg opening.
So, how long should it be?
To avoid looking sloppy in shorts, they should not go beyond your knees. The shorts should stop at the top of your kneecaps. And this should already be the longest that they can be.
If you are comfortable in making it shorter, it's fine. But it should not sit below your knees.
Some men can go as much as 2 to 3 inches above their kneecaps. And it rocks!
But the length should be a matter of personal choice. Just don't go below the knees.
When it comes to the width, it should not be too wide.
Some of us have thick legs. Some have skinny legs.
This means that the width may vary depending on the type of legs you have.
When choosing your shorts, go with a slim-fit look.
What you want to avoid is to have the bottom of your shorts wider than the top. This should create a trapezoid silhouette. And this is sloppy.
Aside from that, this makes your legs look thinner than they actually are.
What you would like to do is to find a nice and gentle taper. The taper should follow the silhouette of your body.
Be careful, though. Some shorts can be skin-tight. And this should also not be the case.
Shorts should be comfortable. You need to be able to move around comfortably. Try to achieve a little bit of a wiggle room. The space between the fabric and your skin should not be more than 2 inches.
Some shorts already have tags that describe them as slim fit. This should make it easier for you.
Slim fit shorts come with slimmer thighs. These types are also a bit more generous in their taper down to the opening of the leg.
Different brands have different sizes. As such, it should always work to try the shorts on before buying.
When buying online, make sure you have your measurements. Take note of the measurements of your hips, waist, and legs.
Some brands have easy return policies. You should buy from them. Because if the shorts don't fit well, you can, at least, still return them.
They Should Fit Better
You can also get a tailor to hem your shorts. This is in case it doesn't fit well.
Aside from hemming, you can also have the tailor roll the shorts up. This should give you the right length of your shorts.
When trying these on, you must pay attention to the seat and the crotch areas. Your shorts should fit well in these parts.
This is because it is actually easier to fix the width and the length. But the crotch and seat areas are hard to work on. This should be more expensive when you ask a tailor to get them right.
Shorts Styles
Most men like plain shorts.
But for the adventurous, there are others in their cabinets they can choose from. Some can go with cargo pockets. Others go with bright colors as well.
No matter what you choose, always go with solid colors.
And if you choose shorts with patterns, make sure that these patterns are smaller in scale.
But when you choose solid colors, your safest bet would be tan, black, and khakis. You can also go with gray and olive. They are safe and classy at the same time.