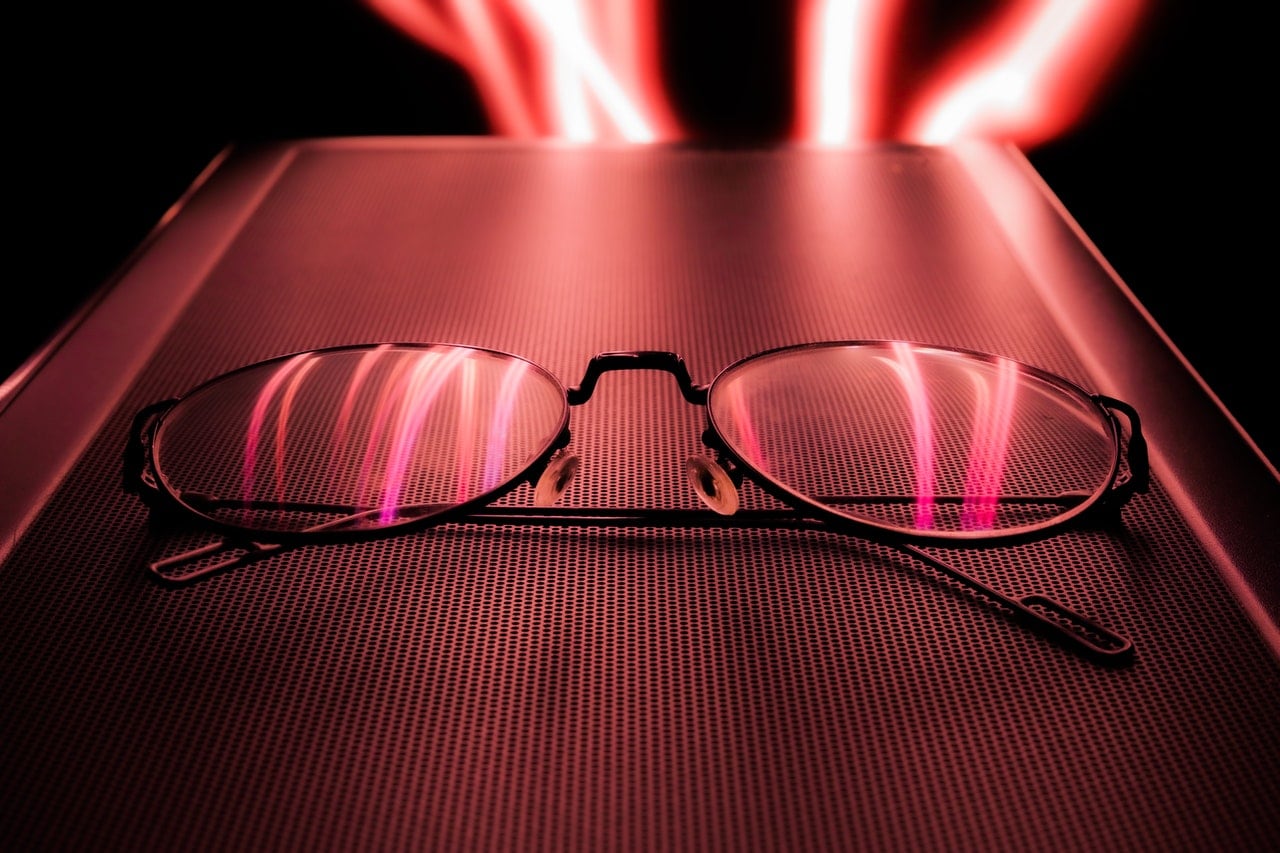 In general, glasses make men more attractive. This is, of course, provided that the glasses suit the shape of the face and personality well. Not only that, but it also makes men look smarter. They exude a vibe of being more successful.
Often, we hear people exclaim about some men really looking smart.
And yes, we always hear these statements directed towards men wearing glasses. And not only that, but eyeglasses can make men look more attractive.
But is there any truth to men with glasses looking smarter and more attractive? Would people actually pay more attention to a guy with eyeglasses than the guy without it?
Aside from these, what else would people be thinking about guys with eyeglasses?
The Glasses and the Added "Intelligence"
Here, we begin with one of the most common assumptions. Eyeglasses make men look a lot smarter.
There have been a lot of studies on this premise. And we assure you, the results can be very positive. It does make men look a lot smarter.
At times, it can even make you look more honest.
So, if your goal is for people to feel good about you, you know what to do.
In fact, in recent years, there seems to be a spike in manufacturers of vanity glasses. These have clear lenses and don't have anything to do with the wearer's vision.
But hey. Don't you rush to get one yet.
We'll talk about the downsides of eyeglasses.
The Nerd!
There are a lot of famous businessmen that people acknowledge for their success. But outside their circles, there may be a few to no people who would like to have coffee with them.
Do you see what we mean? Eyeglasses have strong affiliations with perceptions of attractiveness and high intelligence. But this is not always positive.
This brings to mind a nerd in high school nobody wants to be friends with. Do you see what we mean?
This guy in high school (or college) is somebody you are sure will succeed in life. But he's just that. He will never be cool enough to be actually invited to parties.
Men may look more attractive at some point with eyeglasses. But that's different from being likable.
This brings to mind a few things worth mentioning.
Frames, Style, and its Effects on Everybody's Perception
So far, we have only discussed two possibilities: eyeglasses or none?
We all know that in life, most things are not always in black and white. Now, we go to that gray area.
Wearing eyeglasses gives another impression to people about you. But do you know the frame has something to do with the overall impression as well?
Some studies talk about how full-rimmed eyeglasses create an impression. This is then compared to the impression a rimless pair of eyeglasses make.
Here, we saw some expected results. The more pronounced the frames are, the stronger the perceptions are.
People with these types of eyeglasses tend to be less likable.
And so, you say, rimless eyeglasses should then be the trend?
Well, this is not a bad idea. But we would have to be a bit subtler in here. This is because the same study looked into another angle. And it was on the amount of attention people pay to the face of those with full-rimmed glasses. The study compared it with the attention given to those with rimless glasses.
It also measured how memorable the men in both groups were.
Here, the results were a bit interesting.
The men with full-rimmed eyeglasses were the most dominant between the two. People tend to spend more time staring at their faces. People tend to consider them to have more distinctive features.
The same study shows that glasses become part of your total image. People, in their memory, would always remember you with the glasses.
This is because when it comes to personal style, the frames become you. They provide that contrast with your eye color. This adds more features and colors to your face.
As such, people tend to pay more attention to your face as well as to your eyes. And we know it is in these parts of the face where most emotional connections take place.
This is not bad, especially if your goal is to communicate effectively with those around you.
And so, this brings to mind one boggling question. What should look best? Eyeglasses with frames, or should you go with the pair without the frames? Or would you go without eyeglasses?
Never mind what science has to say. The thing is, you have your personal style. You do you.
They say men with eyeglasses tend to be less likable. But this doesn't always mean you don't get to be invited to parties and soirees.
Besides, if you put a flair of your style into your eyeglasses, things would eventually change.
Take a look at how you should choose your eyeglasses and fit them into your own personality.
How do I choose the right eyeglasses?
Consider your face. Oval-faced men look great on eyeglasses with a strong bridge. Round-faced guys look great with squares or rectangular frames. Suffice to say; one should consider the shape of the face plus the personality. You'd look great.
A guy doesn't need to be an expert in fashion to find the perfect frames. Finding the right frame is simple enough.
Here are a few things to remember.
The Shape of the Face
Look at your face in the mirror. Consider the shape. The shape of your face would help you determine the frame that would suit you well.
For example, guys with round faces look great with square or rectangular frames. These frames tend to look wider than your round face. As such, it creates an effect of your face being slimmer… longer.
When you have a round face, make sure to avoid the rimless frames. These tend to highlight your round face. It makes the round face rounder, and that's not a good thing.
The men with oval faces would do well with eyeglasses coming with a strong bridge. The eyeglasses should be wider than the widest part of the face. Geometric shapes also work best.
Men with oval faces should never go with overly large frames. These are those that cover more than half of the face. This frame tends to overthrow the balance and symmetry.
Meanwhile, guys with square faces should go with frames that sit high on the bridge of the nose. This would soften the angles of your face. Go with frames that are oval or round. These frames should balance your appearance. This should soften your angles.
And while we're in on it, make sure to avoid angular and boxy frames. These frames tend to sharpen your angles. We can't afford to have your square face looking boxy with these frames.
Heart-shaped faces look well with low-set temples. These are bottom-heavy frames. If you go with round or square frames, make sure to go with those that have curved edges. The curved edges will shy away from the attention from your high forehead.
Heart-shaped faces should never go with frames that attract attention to the forehead. Some examples would be frames with decorative temples. You should also avoid frames with embellished tops at all costs.
As you can see, the right frames would catapult you to superstardom.
To keep it simple, go with the opposites when choosing the frame. The eyeglasses should provide a contract to your facial features. This would balance everything out and give that symmetry.
The Color
Aside from the shape of your face, there is another consideration to take note of. And this is the color of your skin.
This is more important than considering your hair or eye color.
The skin tone would be the one to set the tone for your frame. This would perfect the pairing of your face and your eyeglasses.
When choosing the color of your frames, always go with that shade closest to your skin color.
For example, if you have a warm skin tone, steer clear of those with pastel colors. Black is not the best idea either. Instead, if you have a yellow or bronze skin tone, you can go with brown shades as well.
You can even go with gold or honey. Light tortoise would also look good on you.
But if you have a cool skin tone, meaning you have pink or blue undertones, go with silver. You can also choose black or pink and even purple. Blue or gray also looks best with this type of skin tone.
Your Eyeglasses and Your Lifestyle
There is always a pair of eyeglasses for everything.
If you lead an active lifestyle, some frames can twist and bend. And no, they don't break.
Gamers even have their own type of eyeglasses. And they're stylish, too!
Executives have their own set of eyeglasses that can impress the big bosses.
In summary, you can't always wear one pair of eyeglasses. Check out your dominant lifestyle and take it from there.
Your Eyeglasses versus Your Personality
The frames that you don can tell the people around you of your personality. Because to be honest, you cannot wear some boring eyeglasses when you have a fun-loving vibe.
Gone are the days when eyeglasses tend to be round with black frames. These days, frames can emphasize your business tone. They not only work to help you with your eyesight. They're also there to establish your personality.
Some men even have a set of many eyeglasses and frames. They express their personalities regularly through different frame styles.
Go with whatever suits your mood, boy.
Where should the eyeglasses sit on your face?
These should sit in the middle of the face. The eyeglasses should never be higher than the eyebrows.
The perfect pair of eyeglasses could help you with seeing clearer. It can even be a confidence booster. It also allows you to express your unique style.
But if there is another consideration, it is that eyeglasses should be comfortable. This should be as functional as possible while never jeopardizing comfort.
The Measurements
Most of the frames have three numbers on them. These numbers would tell you about the lens width, the bridge width, and the temple length.
And so, upon your visit to the eye doctor, these measurements are eventually taken. This is where the adjustments take place.
This is also where the challenge lies when buying online. Unless, of course, you already know your numbers. Because if you do, you would surely know the exact measurements that are perfect for your face.
How it Should Fit
First off, you need to know how the eyeglasses should align with your facial features. This is because knowing so makes a huge amount of difference.
We mentioned earlier the face shape and skin tone. We already have that covered.
But aside from that, make sure that the eyeglasses sit in the middle of the face. This should never sit higher than your eyebrows.
The width of the frames should almost be the same as the width of your face at the temples. This would make sure that you leave enough room on the sides. Space should be enough to prevent the frame from leaving marks.
Another thing to consider is the eyes. When you wear your eyeglasses, the center of each pupil should align with the optical center of your lens.
This would require you to measure the pupillary distance to get this.
The weight of the eyeglasses should also balance well across the bridge of your nose. In short, the weight should be equally distributed on the nose pads.
One thing to remember is that the frames should never leave a mark on your nose. If it does, your eyeglasses need adjustments done.
And finally, the temples (these are the arms) of your frame should be long enough. When it is long enough, it should fit around the ears. This should sit comfortably. This should ensure that it sits securely.
Suffice to say; a perfect fit should allow you to move. You can shake your head without worries about the glasses falling. That's the simplest we can put it.
—
You see, there are a lot of ways by which you can get the eyeglasses that are perfect for you.
But really, nothing beats visiting your eye doctor. They would guide you well on this and make sure that the frame you have is the most accurate. Your eye experts would be able to find the frame that is perfect for you.