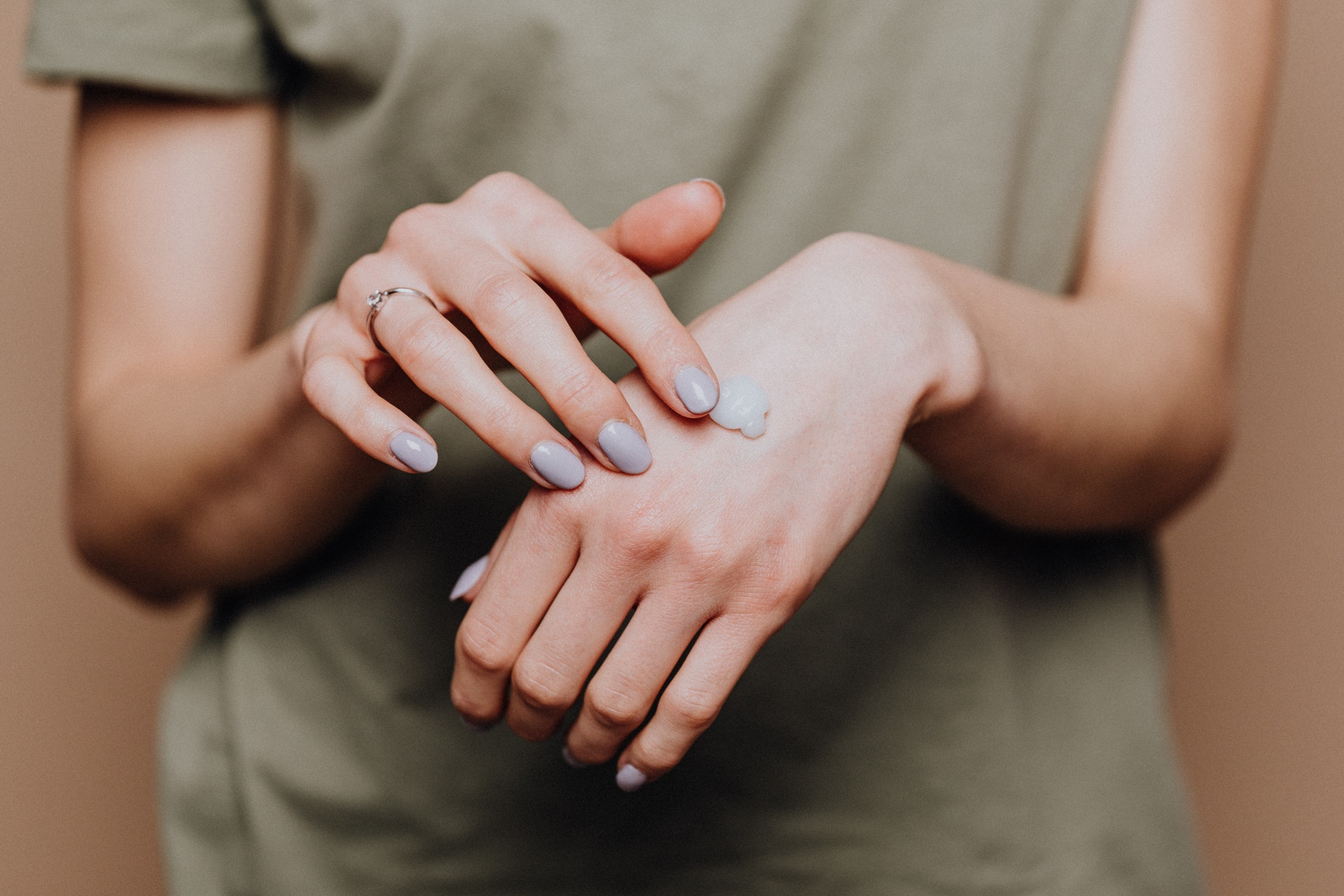 When you say primer, you are talking about something that provides your makeup an even base. This makes the makeup application smooth. It also keeps the makeup last longer. On the other hand, moisturizer is a skin product. As the name itself suggests, it is there to moisturize your skin.
You can be a newbie or an expert in makeup and beauty. But no matter what, we know that you know how essential primers and moisturizers are.
If you want to sport a flawless complexion, you know you need to have both of these.
But, if you are not sure which one to use first, this is for you.
There is always a certain level of flexibility with makeup. But when it comes to these two, this shouldn't be the case.
Read on and find out more.
Primer vs. Moisturizer
Most people would mistake one to be the other. Or there are times when some people would replace one with the other.
But, to tell you honestly, don't.
This is because both of these have their roles.
A primer holds the base and keeps makeup longer. It also makes the makeup process smoother. A moisturizer is for the skin. It should keep your skin from getting dry.
Apply moisturizer first, then primer.
We hear this a lot. And we see a lot of makeup users confuse themselves into which of these should come first.
To clear things up, one should always put the moisturizer on. This is before the primer.
Again, moisturizer first, then primer.
This is because you have to infuse your skin first with all the moisture you can get. This should keep your skin from getting dry.
If you go with the primer first, you run the risk of having dry, lackluster skin. This is for the reason that primers do not have the moisture that your skin needs.
How to Prime. How to Moisturize.
Now that you know which of the two comes first let's put everything to the test. Below is a step-by-step routine you can follow and get used to.
Cleanse the Skin

Now, first things first.

Before you do anything to your skin, let's make sure it is clean.

What we're trying to avoid here is you moisturizing your skin uncleaned. You will end up moisturizing your skin with all the dirt and oil still on it.

Use a facial cleanser. Make sure that you massage the facial cleanser onto your face in circular movements. Avoid the eye area. Finally, rinse.

Now that you are already rid of all these impurities, you are ready to exfoliate.

Exfoliate

Now that your skin is finally cleansed, it is time to exfoliate.

Exfoliation has one role. And that is to go the extra mile in removing the dead skin cells from your skin. This should give you a healthy-looking and refreshed look.

All you do is smooth a tiny amount onto your skin. Be sure that your skin is dry and clean before the exfoliation.

Avoid the eyes—massage for a bit. Rinse. And pat it dry.

The Moisturizer!

Here now is the one we have been talking about.

It is time to moisturize!

Make sure that the moisturizer suits your skin type.

Because as you know, there are different moisturizers for different skin types. There are various brands in the market today.

Some are even formulated with aloe vera water and hyaluronic acid. These two would make sure that you have long-lasting hydration to your skin.

Prime

And finally, it is time to prime.

By this time, you already know that a primer is something you need. It is something you need to ensure that your makeup application goes smoothly. This is also something you use to have your makeup stay in place for a long time.

Once the skin finally absorbs your moisturizer, you can now proceed with the primer.
The Matter with the Moisturizing Primer
We already said it before. And you know it.
Primers can come in a horde of formulas. Each of them brings to the table different benefits.
One of the most popular in the market today is the moisturizing primer. We should say this is a level up of what we traditionally know for primers to be.
This primer makes sure to provide your skin with that extra kick of hydration. This, it does, while making sure to prepare your face for the makeup application. This means that when you have skin that is drier than the usual, this is ideal for you.
You should take note that this should never be a replacement for your moisturizer.
You are still to apply a moisturizer before using a moisturizing primer. Consider this as just an extra boost of moisturizing. But this should never replace your moisturizer before the primer.
Is a primer bad for your skin?
They're not bad. Besides, they are essential. This is because primers lock in your base. It also assists you when it comes to oil control. And most important of all, it provides a smooth and impeccable finish to your makeup. Sometimes, primers clog your pores. This could lead to breakouts. This is especially true if you have sensitive skin.
But fear not. Some primers come with acne-fighting ingredients. This would make sure that you get the maximum prevention of breakouts.
When choosing primers, go with the water-based ones. There are those with hyaluronic acid and glycerin. These are the most ideal as they heal the skin without clogging your pores.
Consider a sponge. This is how these ingredients act. The ingredients would pull moisture into your skin. It will make sure to hold on to the moisture, thereby hydrating the skin. It minimizes the possibility of breakouts.
Another thing to take note of is your other skincare products. The primer should work hand in hand with your other skincare friends.
The perfect primer should also encourage exfoliation while it hydrates the skin. This is to avoid irritation of the skin.
Go with anything that comes with AHA. These work well with the skin because they do not easily irritate, which is something ideal. Because at the end of the day, primers and make are there to make you more beautiful, not inflamed.
Can I use Vaseline as a primer?
Yes, you can. Vaseline is a primer substitute. You can use it in dry skin areas. This would make sure that you seal the pores of your skin with moisture. This should result in a fully-hydrated skin.
Yes, you can also apply foundation on top of Vaseline. But, you have to be very careful in doing so. When you use Vaseline in excess, this will pose a challenge for your liquid foundation.
Too much Vaseline restricts your foundation from setting properly. This would result in the foundation that can easily smear all over your face.
Also, note that most women would use this to remove their makeup. Vaseline works well in breaking down the foundation. This makes it easier to wipe and remove makeup after.
And so, if you are using Vaseline as a primer substitute, do not ever use it in excess.
Use a small amount. Just enough to thinly cover your skin.
Wait for five minutes or so.
Apply your liquid foundation.
Through these simple steps, you will most likely ace your makeup with Vaseline as a primer.
But that's for liquid foundation.
In cases when you are using mineral powder foundation, a little bit more Vaseline would help. This should ensure that you have a full coverage look later on.
As always, make sure not to overdo it. Because too much Vaseline would not be too good.
And so, Vaseline is OK as a primer substitute. But you have to be careful. If you can get yourself a primer, we encourage you to do so.
But if you are in a situation where a primer is not available, and Vaseline is, here are a few things to consider.
Your Skin Type
Look at your skin. Is it oily?
If it is, we would not recommend you using Vaseline as a primer. This is because it will make your skin oilier than it already is.
If you have the time, look closely at your face. Map your face if you can.
Identify the parts of your face that are dryer than the others. These parts are those that you can use Vaseline too.
Those You Want to Cover
You have to remember that Vaseline is a thick and clear jelly that you can use to moisturize your skin. Take note that it is not a great way to clear up blemishes or whatever you want to cover.
Primers are good at that.
But Vaseline is effective in providing you a clear and smooth surface where you can apply makeup on.
So, considering everything we discussed, Vaseline should be on the dry parts of your face only.
And when doing so, make sure to only use as much as needed. Just a light layer of Vaseline would do. Because again, if you apply too much, we tell you, your makeup will be a mess.
Vaseline is fine. But if you are serious about looking great through your makeup, we suggest you get yourself a primer.
It gets the job done. Plus, it saves you time and a messy look.
Vaseline as a Moisturizer
A vaseline is a great option for a moisturizer.
It is just thicker than the others, though. But it will surely not clog your pores.
As you already know by now, Vaseline is great for dry skin. If you have oily skin, use an oil-free moisturizer. This should be more lightweight. This should feel more comfortable than Vaseline.
But again, if you have dry skin, you can use Vaseline.
Removing Makeup Foundation with Vaseline
Actually, Vaseline is also useful in removing makeup. And we mentioned that earlier.
In fact, it is not just with the foundation that it can remove. Vaseline can remove all sorts of makeup.
Vaseline always comes in handy, especially if you do not have a makeup remover around.
If you want to use Vaseline as a makeup remover, here are the steps.
– Put a small amount of Vaseline on your fingertips. Apply it on the part of your face where you want the makeup removed.
– Use a makeup removal pad. You can actually use facial tissue as well. What you can do is apply light pressure on the area where you want the makeup removed. Wipe everything in an outward motion.
– Repeat the process until you have completely removed your makeup.
– Finally, wipe away excess Vaseline.
One thing to note with Vaseline is that it takes longer than the usual makeup remover. If you are pressed for time, we suggest you use your makeup remover. One wipe of it will automatically remove your makeup. Plus, it cleans your pores as well.
But if you have the luxury of time, go ahead and use Vaseline.
Vaseline as a Highlighter
A lot would usually ask about Vaseline's possibility of being used as a highlighter.
Technically, yes, this is possible. You can actually mix Vaseline with other colored products. One such example is using it on the foundation. You mix it and use it as a highlighter.
This is possible, yes. But the risk here is that you may not be getting the right shade you are trying to achieve.
This is then a waste of your precious time.
Also, think about consistency. When you mix Vaseline with another product, the consistency may not be right. It would be harder for you to apply the solution. This is another waste of time.
As such, it would be advisable to get yourself a highlighter if that's what you need. They're not expensive. And they come in different shades.
And so, when it comes to using Vaseline as a highlighter, don't. It's a waste of time.