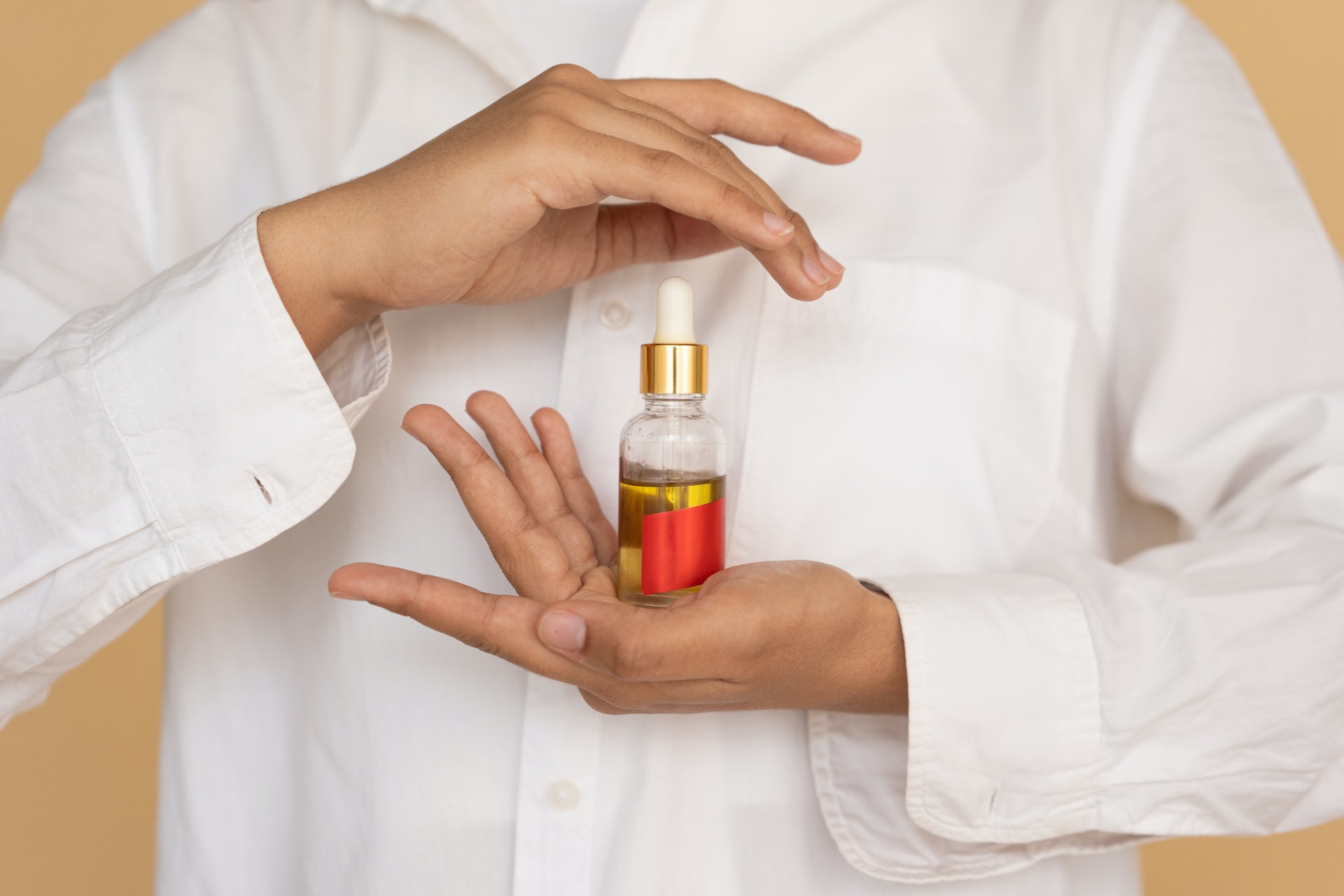 When using tea tree oil, one should always apply it to the skin after diluting it with moisturizer. Diluting it with a carrier oil is also another option. To dilute the tea tree oil is to decrease risks of skin irritations. One should also not apply tea tree oil very close to the eyes. It may cause irritation and redness.
Tea tree oil is one of the most popular remedies around. It can help with a lot of skin conditions. Plus, it also has a lot of benefits for the skin.
The oil is from the leaves of a plant that is common in Australia.
Here, we discuss its uses as well as the risks of using tea tree oil.
Uses
First, we have the uses. Tea tree oil can help with a lot of skin conditions. Here are just a few of them.
Acne
Tea tree oil has antibacterial and anti-inflammatory properties. These all help with acne.
A lot of studies have already proven that tea tree oil is great in treating acne. It was gently applied to the skin once per day for 12 weeks. The participants saw firsthand the decrease in acne in this period.
Another advantage is that it is also something everybody can tolerate. There is no sting, nor does it bring with it some weird smell. There are some mild peeling and dryness in the skins of the participants. But it was nothing serious.
Oily Skin
Another benefit of tea tree oil is on oily skin. Studies show that the use of skin products containing the oil reduced oily skin.
Not only that, but it also showed a reduction in pore size.
Dry Skin
Tea tree oil is also good for dry skin. There may not be as many studies that can support this claim. But the few studies that there is a claim that tea tree oil reduces dryness of the skin.
Itching
We know tea tree oil has anti-inflammatory benefits. Because of that, it is also good for itchy skin.
A certain study involved participants with dermatitis. In such a study, tea tree oil was side-by-side compared with zinc oxide and clobetason butyrate.
As we now know, the result is that tea tree oil is more effective than the other two.
Wounds
Tea tree oil has antibacterial benefits. It helps in the speedy healing of wounds.
There may be a few studies on this. But these studies show that 3 out of 4 experienced faster healing of wounds with tea tree oil.
Everything Else
Aside from all these benefits, tea tree oil brings a lot more to the core. It is also equipped with anti-fungal properties. Plus, it has antiseptic uses as well.
How to Use
The first thing that you have to remember is not to take it orally. It can result in health issues.
Tea tree oil is only suitable for the skin.
A lot of the products in the market already contain tea tree oil. These would include ointments, lotions, and skincare creams. Even mouthwashes sometimes have tea tree oil in them.
Usually, tea tree oil in the market is available at a 5% concentration. Although, at times, there are those with higher concentrations as well.
When using, make sure to dilute this first with a carrier oil or a moisturizer.
This would decrease the risk of skin irritation. Also, remember that you should not apply the oil near the eyes. Once exposed, it may cause redness and irritation.
Once diluted, apply to the skin. You can use a cotton ball.
Another option is to use this in a warm bath. Use a few drops of the oil and mix that with your bath. This is highly beneficial to your skin.
Side Effects
Tea tree oil has more benefits than risks. In fact, more people can tolerate tea tree oil than those that cannot.
But for those that cannot tolerate it, skin irritation is a common side effect. There would also be cases where the user sees dryness and flaking as well as rashes.
Tea tree oil is good for the skin. And these are just allergic reactions.
Before using, you can do a patch test. This would ensure that there are no allergic reactions in relation to its use.
As always, some essential oils may not be good for children and pregnant women. There are also times when this would not be good for pets. Always consider these before using them.
Can I leave tea tree oil on overnight?
We know that tea tree oil has anti-inflammatory properties. It can cure acne. If you wonder whether you can leave diluted tea tree oil on your face overnight, the answer is yes. You can let it sit for a few hours or overnight. Just make sure to wash it with warm water as soon as you wake up.
Backed by numerous studies, tea tree oil brings with it a lot of benefits. These include improvements in skin conditions. It can also assist in healing wounds. Plus, this oil here smells good.
But if there is one thing you should know, it is that this is strong. This means that you have to dilute it with something else.
Applying 100% of the oil directly to the skin can cause irritations.
It can be soothing, alright. But some people can be sensitive to it.
But side effects aside, there is more to this oil than meets the eye. Here are a few more ways by which tea tree oil helps. And yes, you can apply it to the affected area and leave it overnight.
We know we mentioned acne and all that stuff. But aside from these, tea tree oil can also get rid of athlete's foot and toe fungus.
Your feet can get to the dirtiest part of your body. With all that walking, this can get nasty to the feet.
Its anti-fungal benefits, can help avoid athlete's foot and all other sorts of nail infections.
You only have to mix the oil with water and apply it to the affected skin of your feet regularly. This should treat the condition.
Aside from that, it can also get you rid of lice.
When you get an itchy scalp, you already know what you're having. Tea tree oil is a natural treatment for lice.
About 1 to 2% of the oil applied to the affected scalp can do wonders. You can leave it overnight. In the morning, comb your hair, and you'll get the results.
Finally, wash it with shampoo and conditioner. Do this about a couple of times per week. This should drive the lice away from your head.
And before we forget, it also treats dandruff.
We know how dandruff and dry scalp can be embarrassing. It can also be uncomfortable, especially if you are shedding in front of everyone. And itchy!
Tea tree oil is there to help you with the dry scalp. It moisturizes the scalp and soothes it as it blocks pores that are the cause of dryness.
For this, you can massage a few drops of the diluted oil into your scalp. Leave it there for about 15 minutes or longer. Then rinse.
You can also mix the oil with your shampoo and conditioner. Just let it sit for a few minutes, then rinse.
What can you not mix with tea tree oil?
If there is one thing you cannot mix with this oil, it is ingredients like benzoyl peroxide. The same is true with retinol, retinoids, and tretinoin. Retin-A and salicylic acid, together with glycolic and lactic acids, do not work well with this oil. And before we forget, don't mix this with Vitamin C.
We know tea tree oil is awesome. You can use it for a lot of skin problems. And one of its most popular benefits in treating acne.
This is a very promising oil. And the fact that this is a natural ingredient makes it more inviting to everyone.
But then again, this is a vital ingredient. When overused, this can cause irritations or even damage your skin.
This may be natural. But once used in excess, it can be damaging to the skin.
Some people would only use this on pimples as a spot treatment. Some also prefer not using it all over the face.
But when you do use it all over your face, you also cannot use it daily. It can lead to redness and skin irritations.
But if you insist on using it daily, you can dilute it.
When used correctly, this can provide an amazing treatment to your skin problems. It can speed up the healing of wounds. It rids you of pimples and dryness of the skin. It can even get you rid of dandruff, fungal problems, and a lot more.
We know how to use tea tree oil.
But how do you correctly use it?
One thing to remember is always to use it at the end of your routine. This is after you are done moisturizing your face. This ensures that you have a clean face before the oil is finally applied.
When dabbing this on a pimple, make sure never to cover it with anything. Bandages or plastic are common covers for pimples. Don'tDon't do that.
And while we know tea tree oil is effective and has loads of benefits, it would be useful to only apply it once a day. Do not also use this on open wounds or flaking and scaly skin. When you have to, make sure to mix the oil with something else.
Sometimes, the oil concentrate can also dry out the skin. When this happens, stop using it right away.
Never use this as well when you are just finished with exercising. You can wait for about an hour before you use it. The same is true when you have just finished steaming your face. Wait until your body cools down before applying.
Some won't also use this during the day. Why? Sun damage; that is the reason. This means that if you are spending a lot of time outdoors, you may have to postpone its use.
Finally, some dilute this with water. But this is best with oil. Water is fine. But to dilute this with oil is the best option.
Steps to Take when with a Bad Reaction
We hope this doesn't happen, but if you get a bad reaction to tea tree oil, make sure to rinse it. Rinse it with cold water right away.
Do not rinse this with warm water when with irritation. Yes, you can rinse this with warm water for everyday use. But if there is irritation, never rinse this with warm water. We hope to make that clear enough.
Do not use soap or any cleanser to remove the oil. No washcloth or flannel either.
Scrub it too much, and it gets worse. Instead, you can splash a lot of cold water on the affected area to rinse it off your skin.
Once done rinsing, do not use moisturizers or any facial oil. Makeup should also be out of the question.
You do not want to coat your skin with anything after the irritation subsides. There may be residues in there.
After rinsing:
Leave your skin as it is.
Use a soft microfiber cloth to dry your skin.
Dab the excess water off.
Again, do not rub your skin.
And for the next 8 to 12 hours, avoid the sun. Steer clear of the hot showers or hot baths. And do not exercise.
Let your skin settle for now.
—
Tea tree oil has a lot of benefits. It can treat many skin conditions. It also promotes the speedy healing of wounds.
It has side effects once in a while. But the benefits always outweigh the risks.
This makes it a miracle oil worthy of a place in your cabinet.
So, stop touching that pimple. Go, get that tea tree oil.
You know what to do.