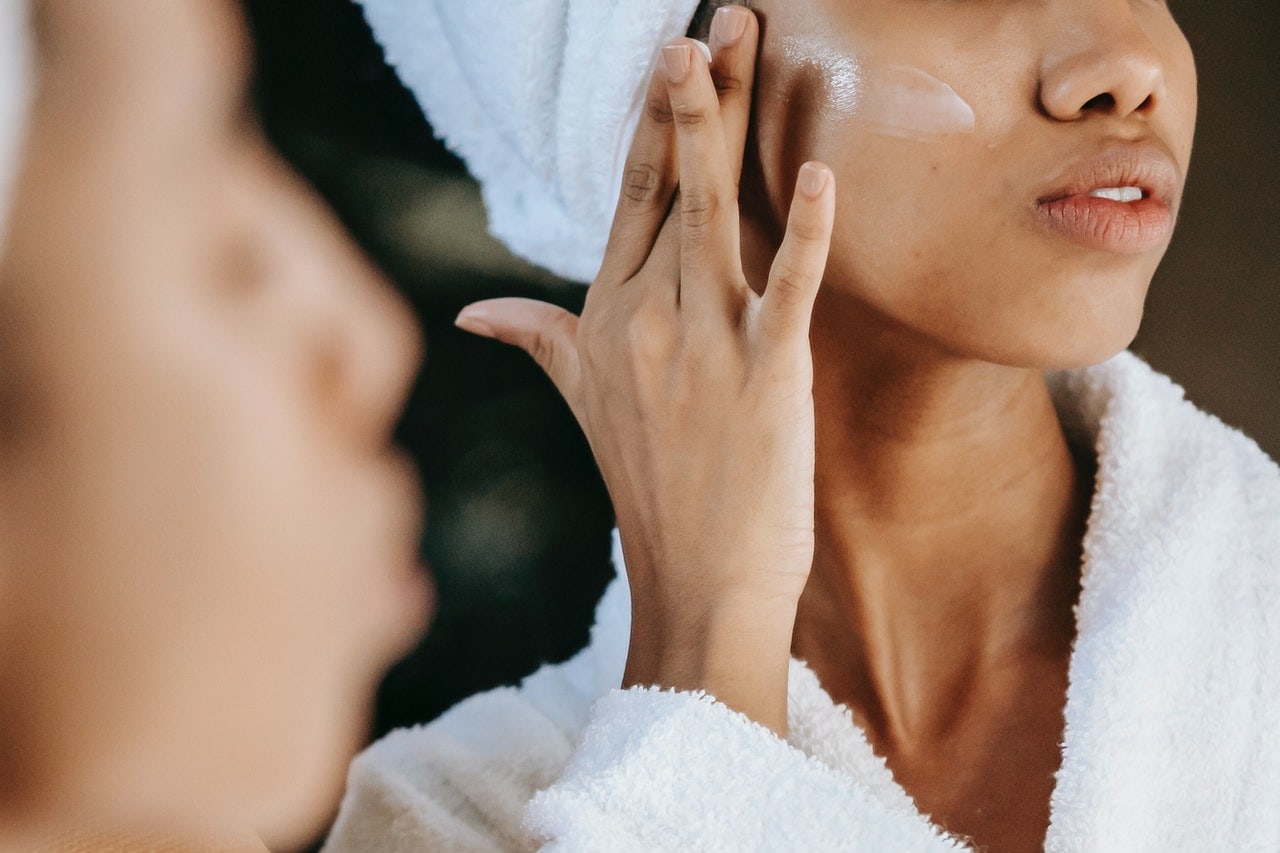 Well, that would have to depend on a lot of things. This depends on your skin. This would also depend on the product you are using. But technically, yes, you can use baby lotion as a face moisturizer. But remember, this is not for everyone.
We may have seen it before. Or we will see the trend anytime soon.
But in some corners of the globe, some people use baby lotion as moisturizers. And this is something that is gaining traction all over the world. This is especially true in Asian countries and some parts of the Americas and Europe.
Some people swear that this makes their skin as soft as a baby's bottom.
All About Baby Lotions
For some of us, scouting for the right baby lotion may be a bit confusing. There seems to be a lot in the market. Before setting your sights on one brand, do a little bit of research.
This is because each formulation can be different.
But no matter how different they can be, there is one common denominator. And that is that all of these brands are super gentle and fragrance-free.
And even if the lotion itself includes the word "baby," it doesn't mean the adults are already out of the picture.
Some dermatologists state that adults with sensitive skin usually use baby lotion.
Baby lotions, if you notice, often come with scents. And yes, we love that. But one thing we have to put in mind is that these fragrances sometimes cause allergic reactions.
This simply means that not all baby lotions are good for your sensitive skin. If you must use baby lotion on your face, make sure you are getting the fragrance-free one. Also, note that you should be using something hypoallergenic.
The Product
At a glance, the lotion is everything it says it is.
It is a little thick, feels like face cream, and it is not as greasy.
Baby lotions get easily absorbed by the skin. In fact, the absorption process may take a bit faster than your moisturizer.
The first time you use it, it may not be extraordinary. But it's not bad either.
The Effects
Some people would find nothing significant in the first week.
But some would experience dryness at the start of the second week. At times, it can even be super flaky. And this is something that happens to those with normal skin.
By the end of the second week, this is when the dryness becomes evident.
Now, this may not be true for everyone. Depending on the product and your skin type, baby lotions can work as a moisturizer.
You can try it, yes. See if it makes a difference.
But if you see some negative effects on your skin after trying for a few days, you better stop.
Switch back to your usual moisturizer.
It may not be the worst experience. But it certainly isn't the best either. You can always continue using the baby lotion on your body. But leave it out of your face if it doesn't work.
Most moisturizers are super hydrating. If you are so used to using moisturizers in the past, there is no reason for you to switch to baby lotion now.
If you have sensitive skin and would like to try it out, yes, you can.
Just make sure to stop it when it doesn't work well.
How many times a day should you moisturize your face?
Most of the skincare products in the market suggest that you moisturize twice daily. The recommended use is that you do it in the morning and you do it at night. This would ensure your skin remains hydrated the whole day and night.
Not all moisturizers are equal. Not all skin types can handle the same brands equally.
Your skincare regimen would depend on a lot of things. Your skin type is one major consideration. Then, there is the brand to think about.
Once you identify your skin type, it would be easier for you to identify the moisturizer that works. It will always result in skin that is supple and healthy.
The Benefits
Once you find the right moisturizer for your skin, expect only the best.
It adds strength to your skin. It improves elasticity when it promotes the creation of collagen. Collagen is a major protein contained in your skin. It plays an essential role in skincare.
But if you have oily skin, do you need to moisturize?
Well, it may appear that you don't have any need for it. But believe us when we say you need it. Dermatologists believe there is something about all that excess oil in your skin.
They believe that it is the skin's way to overcompensate for its lack of moisture. This is because your skin thinks that it is too dry. When you use a moisturizer, it brings back the balance to your oil production.
The thing to remember there is to go with products for your skin type.
For example, oily skin needs a lighter moisturizer. This should be just enough to curb oil production. Those with dry skin need something heavier to boost their oil production.
The Steps
As you already know, moisturizing is best done twice daily – once in the morning and once at night. This would ensure that your skin is moisturized during the day. This also keeps your skin from getting dry while you sleep.
Skincare routines depend on your skin type.
But there is something general about this. And that is that you put the moisturizer first before the sunscreen and makeup.
If pressed for time, go with a moisturizer with enough SPF. This should protect your skin with its sunscreen properties.
Before you sleep, apply the moisturizer after the cleanser and toner. Make sure that the exfoliator also comes first before the moisturizer.
This ensures the skin is finally prepared. This is before the moisturizer gets slathered on it.
Moisturizers and Your Skin Type
Here, we talk about the different moisturizers for different skin types.
When you have dry skin, make sure to check on a few essential ingredients. These are those that would indeed hydrate and restore your skin.
The most vital substance to look for is hyaluronic acid. This is something that is naturally produced to assist your skin in retaining water. This is especially helpful for usually dry skin.
On the other hand, oily skin needs moisture, too.
Go with the moisturizer that does not have any added oil or pore-clogging substances. These ingredients can always result in breakouts.
And so, when you have oily skin, go with oil-free moisturizers. There are these hydrating products that are specifically designed for such skin types.
There are also combination skin types. Should this be your type of skin, what you need is a balancing moisturizer? This should be enough to hydrate your skin areas without the need to increase oil production.
Go with the oil-free ones. You can also opt for water-based moisturizers. These types of moisturizers should keep your skin supple, healthy, and shin-free.
And then we have sensitive skin types.
These are those that react to relatively harsh products. The smallest strength of a product already results in a reaction of the skin.
If you have this type of skin, make sure to do a patch test before getting something.
How do you do this?
Well, you can test whatever it is that you want to buy on the inside of your arm. You do this before you apply the moisturizer to your face.
Another consideration is the ingredients.
If you are not sure about the types of ingredients you are sensitive to, stay away from the harsh ones. Some examples are formaldehyde and retinol. You may also be sensitive to parabens.
Some sensitive skins may even react to certain fragrances. Always be careful and read the ingredients carefully.
And finally, we have the normal skin types.
These are the types of skin that have no major concerns with most products.
If this is your skin type, all you have to do is choose a moisturizer that works for you.
There are a lot of moisturizers on the market. All of these have the potential to keep your skin healthy. Most of them have anti-aging properties as well. They can all delay the appearance of fine lines and wrinkles.
There are a lot of moisturizers, all of which promise you healthier and supple skin.
The trick is to do a lot of research before deciding on that one brand. Check on your skin type. And ensure that you are not allergic or sensitive to anything before you decide.
Once you have decided on one brand, don't ever let it go.
What happens if you don't moisturize your face?
You may choose not to. But if you do not use a moisturizer, you may have wrinkles sooner than later. When the skin becomes dry, there is a low-grade inflammation that happens. This can, later on, result in skin that is unhealthy. And then the wrinkles appear.
We all know how important moisturizing your skin is. But do you exactly know why?
Well, we know the skin gets dry. But aside from that, there are other effects non-moisturized skin has on you.
Here they are:
The Wrinkles
Yep. You got it right.
When you skip moisturizing your face, it could lead to deeper wrinkles.
The low levels of inflammation we talked about earlier can lead to a breakdown of collagen. As such, it can result in accelerated aging.
The Wrinkles Worsen
Imagine that you already have wrinkles, and then you stop moisturizing. These wrinkles get emphasized.
When you have dehydrated skin, the lines become more visible.
Dermatologists recommend that you have to plump your skin up with a moisturizer. This should hydrate your skin and tone down the appearance of fine lines and wrinkles.
A Dull Complexion
Well, this usually happens in the cold.
When you have skin that is not moisturized, the skin gets dehydrated.
This is because, in cold weather, the humidity levels go down. And the dry air can result in your skin's dehydration. It eventually leads to your skin's losing its lipids.
As we all know, lipids are those that protect the outer layer of the skin. Without them, you provide irritants an easier way to enter your skin. It can then cause a lot of redness and flaking.
And we know you don't want that.
The Acne Worsens
Consider your moisturizer as your friend.
If you already have acne, you may think that a moisturizer can worsen your skin condition. But it does not.
In fact, when you don't use a moisturizer, your skin becomes dry. And when you have dry skin, it worsens your acne.
Some moisturizers are not as greasy. You can go with these types of brands.
Use something oil-free and fragrance-free. That should keep your acne at bay.
Bad Makeup
We don't know about you. But when you skip the moisturizer, it appears that your makeup looks bad.
You should apply a moisturizer before the makeup. This should hydrate your skin before the makeup is finally applied.
The reason for this is because makeup tends to stick to dry areas of the skin. In fact, it even seeps into the fine lines of your skin.
Dermatologists suggest leaving the moisturizer on your face for 5 minutes. This is before applying the foundation. This should allow your skin to absorb the moisturizer before the makeup is finally put on.
When it comes to the lipstick, the same should also be applied.
Use a lip balm before the lipstick. This should make the color last longer.
Itchy Skin
Consider yourself just out of the shower.
There is that tight feeling on your skin. Imagine that.
And imagine getting that feeling for the whole day.
That is how it feels without a moisturizer on.
—
Now, moisturizers are amazing products.
And you don't have to worry about its use. Familiarize yourself with the skin type—research the product that works for you. Once done, you would never go out without a moisturizer again.
And remember, skipping it has a lot of bad effects on your skin.
If these bad things don't convince you, we don't know what will.